Salads with a lot of different components can work well, but those with few ingredients can be just as good. This tomato and anchovy salad really just has two key ingredients but tastes amazing. Plum tomatoes cut in half and anchovies. These are two very different foods that work so well together. Anchovies pack so much punch for such a tiny fish. For years I had only come across them atop pizzas, as my dad liked to order them on his half. If one crossed over onto my side of the pizza I was very upset as I thought they were far too salty and tainted the taste of anything else. In my early twenties I gave them another shot and did a complete 180 on them. I soon opted to add them into my Caesar salads and a few other meals when out and about at restaurants. Bringing them into my own dishes has been a fun adventure too, and since I usually keep salt and sodium amounts down in my diet I don't at all mind eating anchovies every now and then.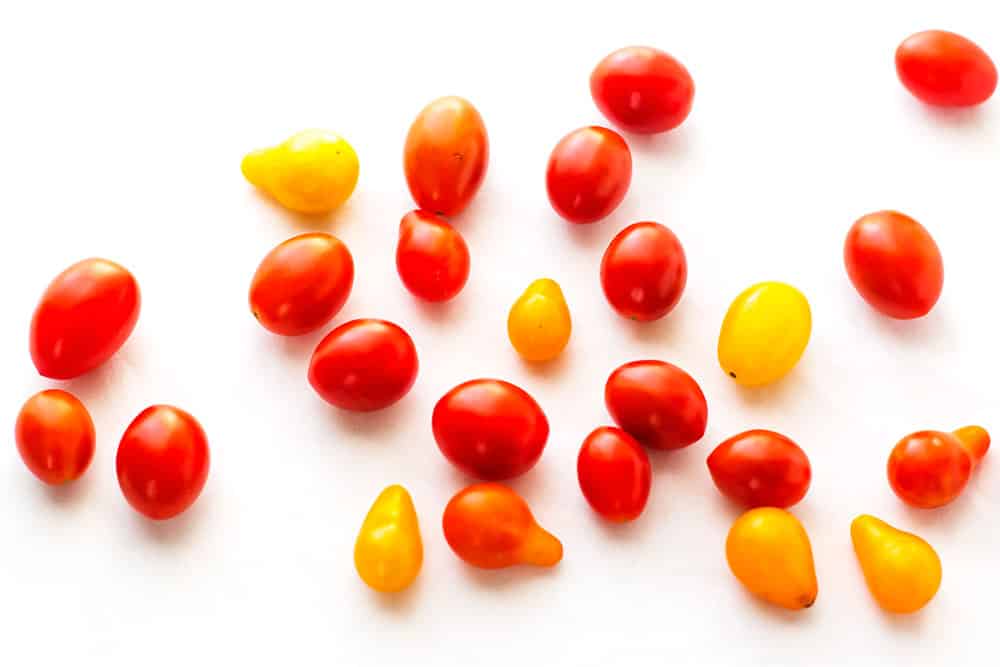 While over in Italy we had fresh anchovies from the Mediterranean Sea on our pizzas and other meals and there is really nothing like it. These were much milder than the cured anchovies I grew up with After some more research I found that there are many different species of anchovies from waters all of the world, including the Indian Ocean, Atlantic, Pacific and Black Sea. I have tried out a few Greek recipes that integrate anchovies with other flavors such as capers and lentils, I will soon share some of those recipes too.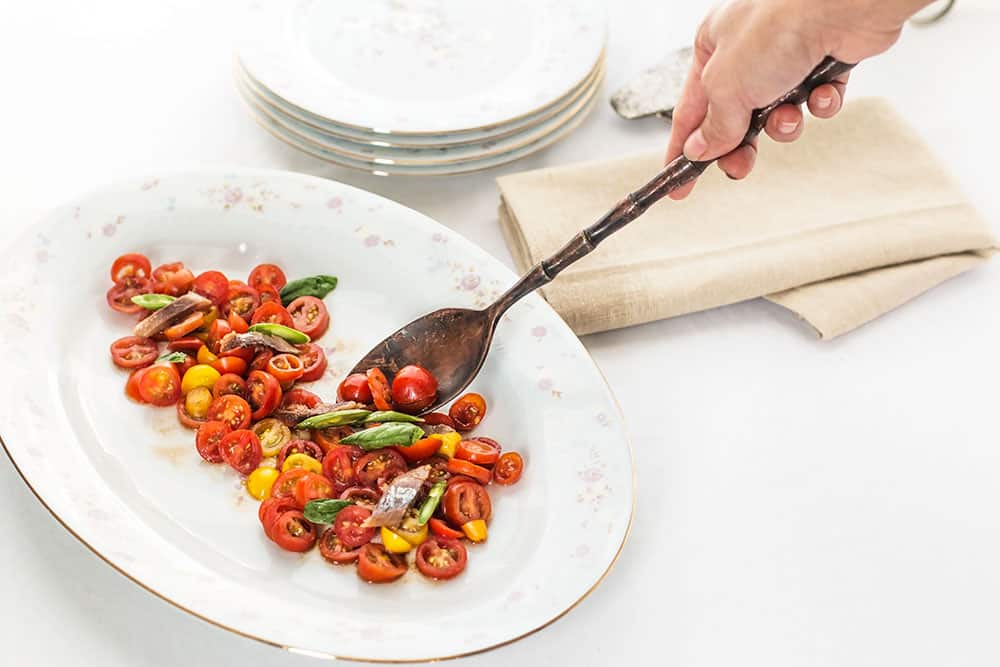 How To Buy The Best Anchovy Fillets
As far as buying anchovies, you'll most often see those packed in oil. There are other varieties though that may have higher quality as you don't always know the quality of the oil. There are salt-packed anchovies of which many are premium and come directly from Italy. Keep in mind that these often need to be filleted and spines discarded. There are also jarred anchovies, usually marinated in vinegar. Check your local seafood resource for their variations, and if you're lucky enough to be near a bigger city like New York you'll have many delicious options to try.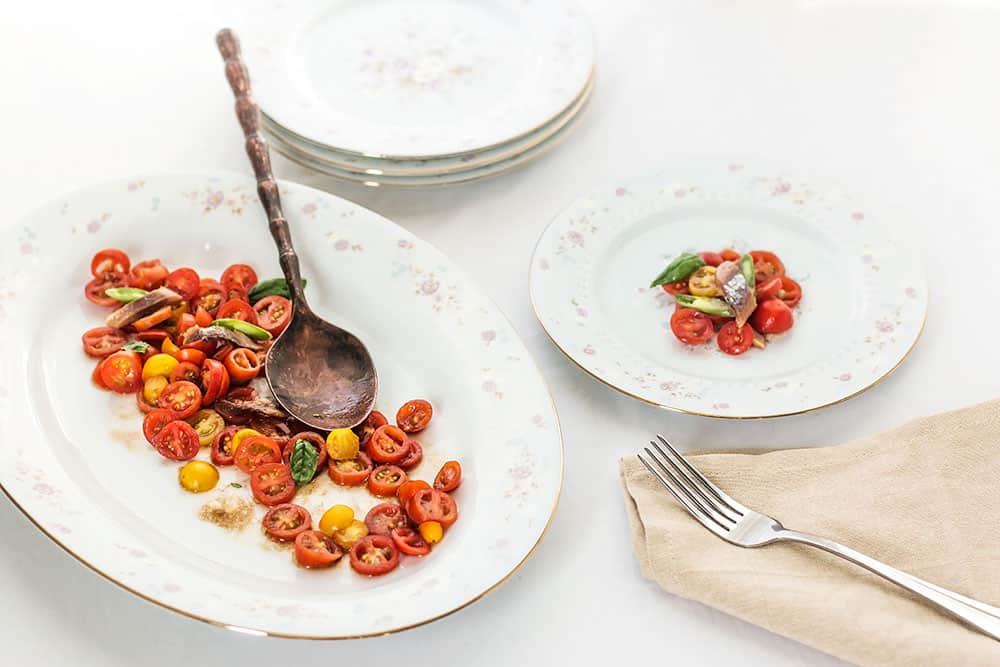 Easy Tomato and Anchovy Salad Recipe
📖 Recipe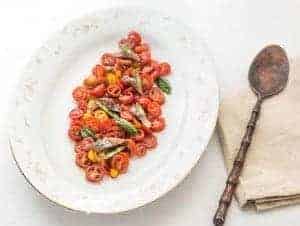 Tomato and Anchovy Salad
Ingredients
3

cups

plum tomatoes

,

cut into wedges and slices

¼

cup

olive oil

1

tablespoon

chopped garlic

2

teaspoons

balsamic vinegar

12

small white anchovy fillets

6

leaves

small basil

¼

cup

fresh sliced green beans
Instructions
In a small bowl, whisk olive oil, chopped garlic and vinegar

Toss the tomatoes, basil leaves, green beans and anchovy fillets

Add all components to a salad bowl. Serve and enjoy.