This post is sponsored by Michelob Ultra but the content and opinions expressed here are my own.
A delicious meatless, Vegan BBQ Burger recipe: A jackfruit burger, served with homemade BBQ sauce. It's healthy vegetarian alternative for burger lovers where you don't have to sacrifice on taste.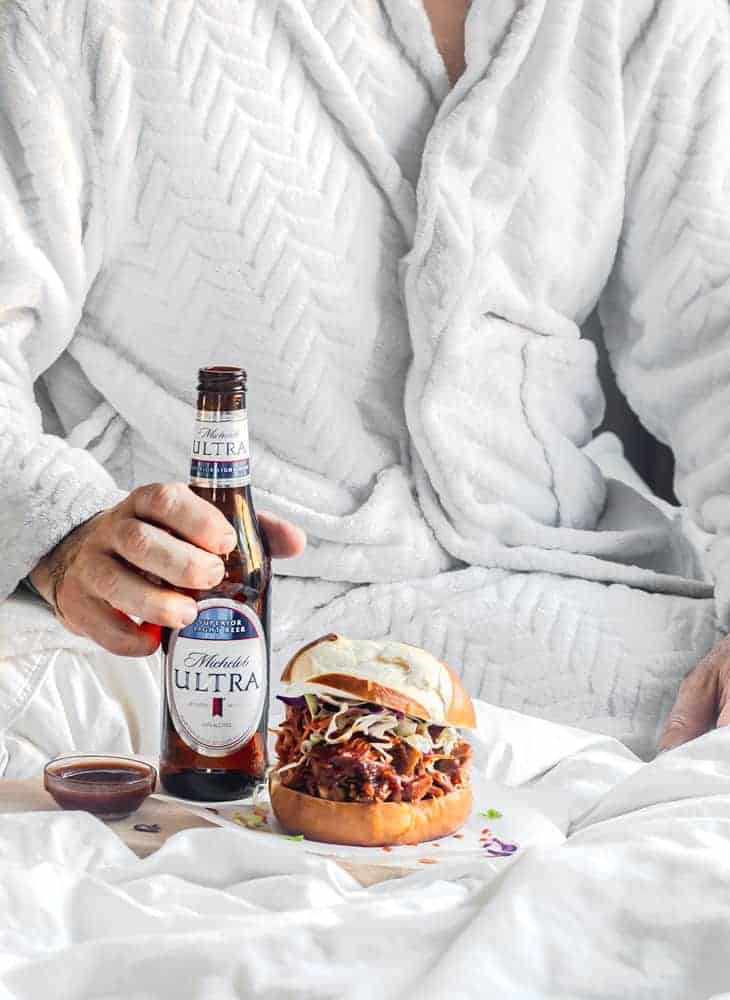 Father's day is around the corner. Today, I am going to share my recipe idea that you can make at home to celebrate this special day with dad. This Vegan BBQ Burger recipe - pulled Jackfruit is meatless, but it has a texture and consistency that is quite similar to pulled pork. The homemade BBQ sauce is made from simple ingredients and tastes better than many you'll find in a restaurant.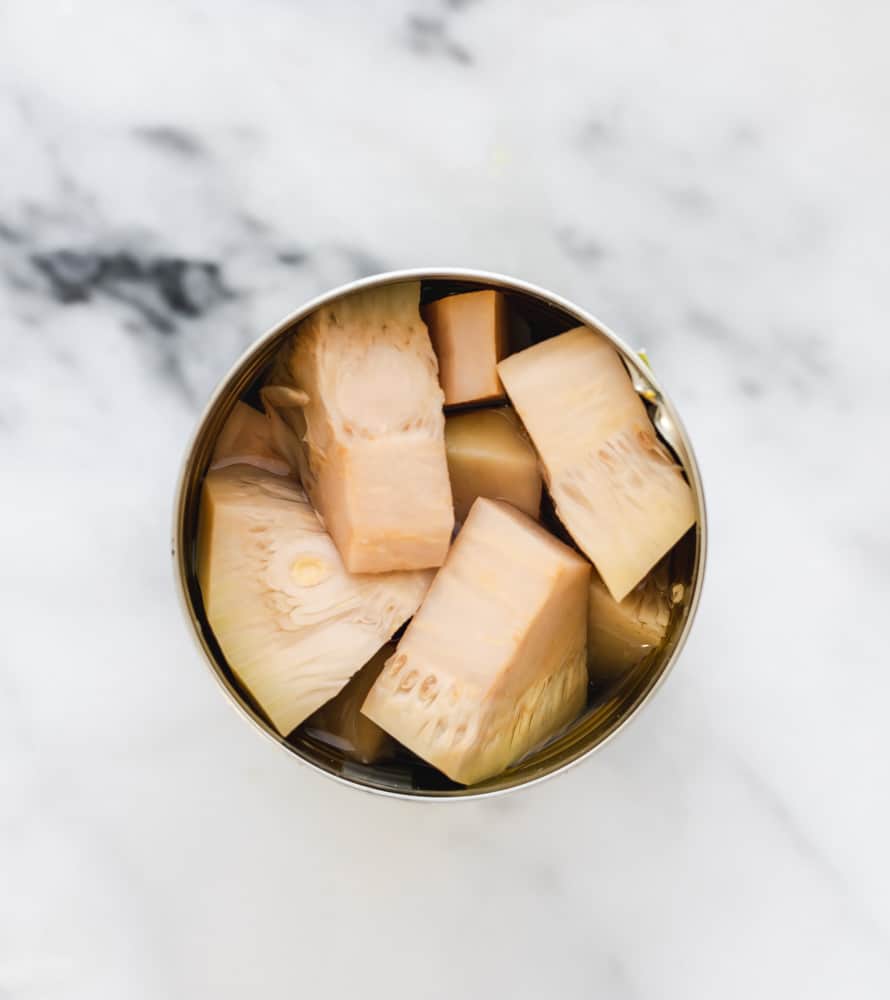 This Vegan BBQ Burger is so flavorful and it could easily fool some of the meat lovers out there. For those that wouldn't get fooled they might be pretty impressed that this came from the meat of a fruit. This burger pairs perfectly with a Michelob Ultra, the premium light and refreshing beer, and a brand that embodies wellness and active lifestyles. We've all heard of burgers and beers together, what a classic, and in this case the burger and the beer both taste fantastic yet won't weigh you down or be a major setback for that day's eating habits. Michelob Ultra believe in a life of balance where you don't have to sacrifice beer in order to maintain your active lifestyle. Michelob Ultra doesn't believe in dieting. They believe in thriving on a steady diet of friends, fitness, and occasionally laughing a little too hard.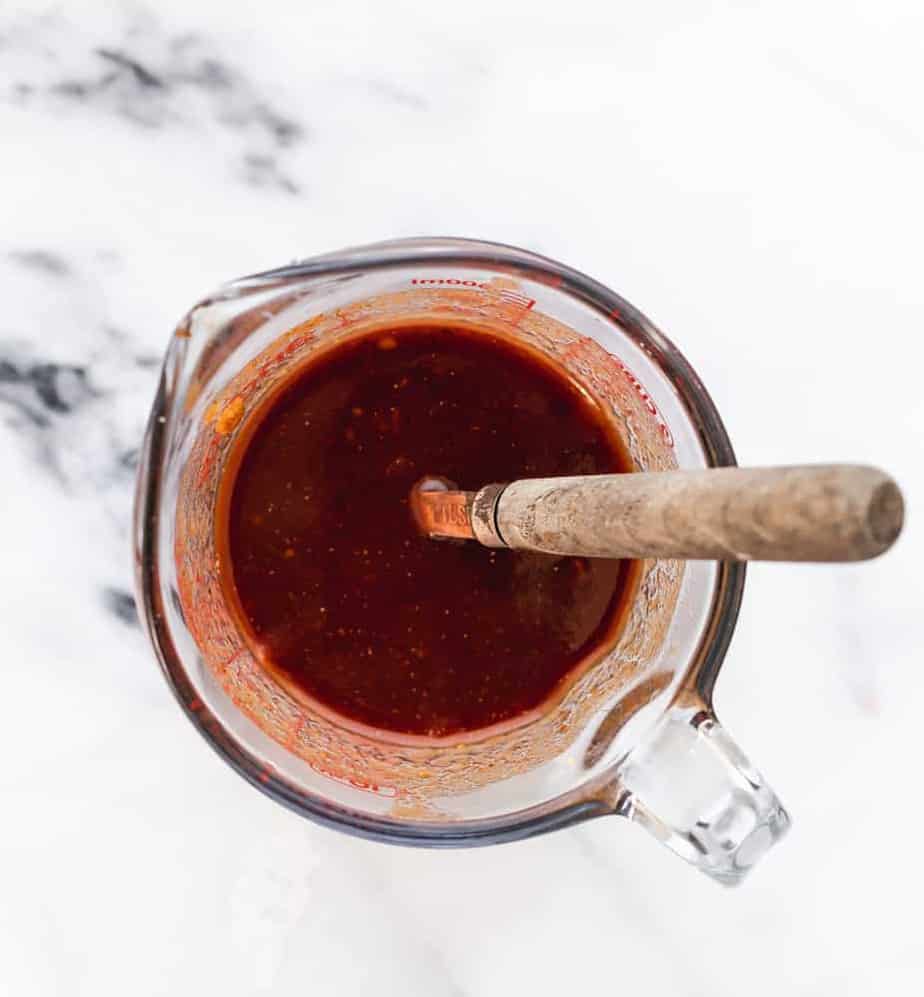 There are so many good options for Father's Day gifts. I personally like giving something from the heart, like breakfast-in-bed (or in this case, Vegan BBQ Burger and beer in bed). It's fun to brainstorm as a family to think up some good gifts (the one's that my kids come up with are quite amusing, things like rain forest animals and lasers). This year we are definitely getting my husband something to help him stay active! He needs a little push in that department sometimes and sometimes all it takes is a little gift to get him going. If you are in the market for Father's Day gifts, be sure to check out Michelob Ultra #UltraDad online store. There are so many amazing gift ideas to choose from: sports, barware, cooking, etc.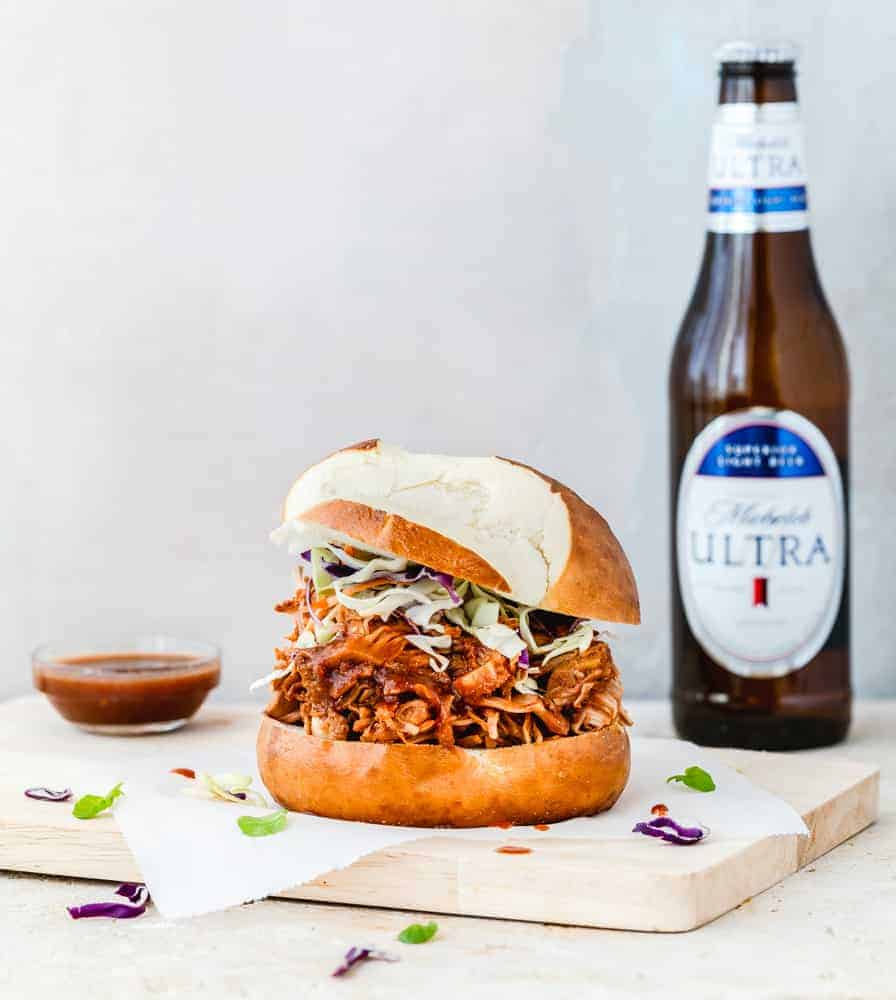 In the past we've kind of split up duties between the bar (his master and domain) and the kitchen (where I rule the recipes). I'd like to have us start pairing up more on these things together and have fun as a team, that's actually one of my new year's resolutions. On that note maybe I'll get him some cooking gear, or possibly something like the "I Like Beer" apron from the Michelob Ultra #UltraDad online store. It kind of straddles the line between drinking good beer and cooking or grilling… just his style!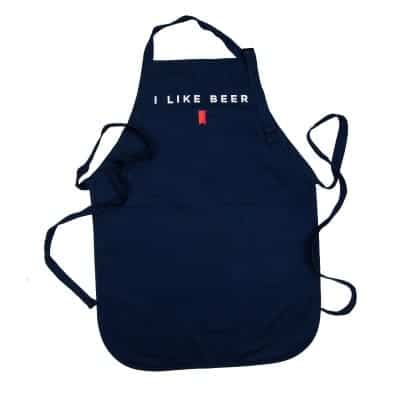 Vegan BBQ Burger Ingredients and Cooking Method:
📖 Recipe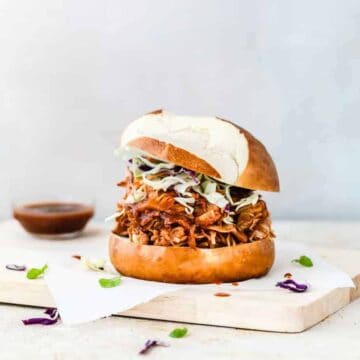 Vegan BBQ Burger
Ingredients
Two 20-ounce cans jackfruit in water

,

or brine, washed and patted dried

2

tablespoons

olive oil
BBQ Sauce:
¾

cup

ketchup

¾

cup

brown sugar

½

cup

water

2

teaspoons

smoked paprika ground

2

tablespoons

red wine vinegar or apple cider vinegar

1

tablespoon

dry mustard

½

tablespoon

Vegan Worcestershire sauce

,

(Annie's brand)

¼

teaspoon

ground cumin

1

teaspoon

kosher salt

1

teaspoon

black pepper

Hamburger bun
Instructions
To make pulled jackfruit:
Use a fork and shred jackfruit until it resembles a pulled pork consistency.
To make BBQ Sauce:
Combine all ingredients in a small saucepan, bring to a simmer over medium heat and cook for 4-5 minutes.
To Cook Pulled Jackfruit BBQ:
In a large skillet, heat oil over medium high heat. Cook the jackfruit for about 2 minutes, keep stirring.

Add about 10 tablespoons BBQ sauce, keep stirring, add more sauce according to your liking. ( I used about 20 tablespoons total)

Serve on the buns topped with coleslaw.