A regular favorite for my husband and I is a raw kale salad with sesame vinaigrette dressing. We try to eat at least a little kale almost every day, but still keep it interesting and with exciting flavor combinations.  One that is a new favorite of ours is a warm couscous kale salad.  The Warm Couscous Kale Salad recipe is very easy to follow, quick to make and you can even refrigerate it and enjoy it the next day for lunch.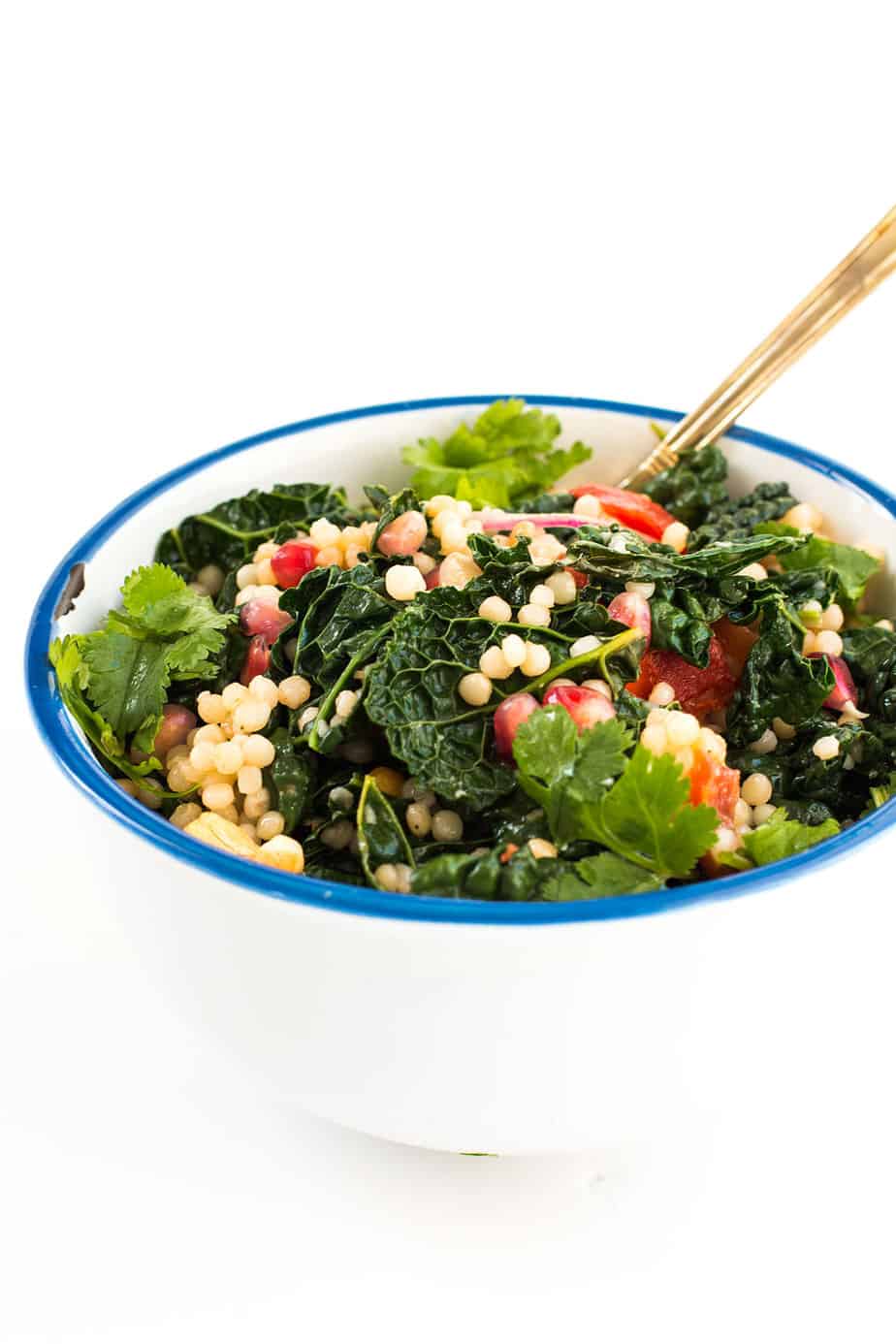 Please note that this recipe has a bit of acidity, so feel free to add some raisins into the recipe to balance it off with more sweetness. You can use fresh diced tomatoes or canned, just be sure to pick canned dice tomatoes without added sugar/salt or other unhealthy extras. For a non-vegan version, you may also add some freshly grated parmesan cheese during serving. The Pomegranate seeds might be the best part of this salad, as it's a rare instance where they play a supporting role.  They give just enough pop in color, taste and texture to make the salad that much more interesting.  The salad is truly balanced, with nuts, fruit, great veggies and couscous and in my humble opinion they all come together amazingly well.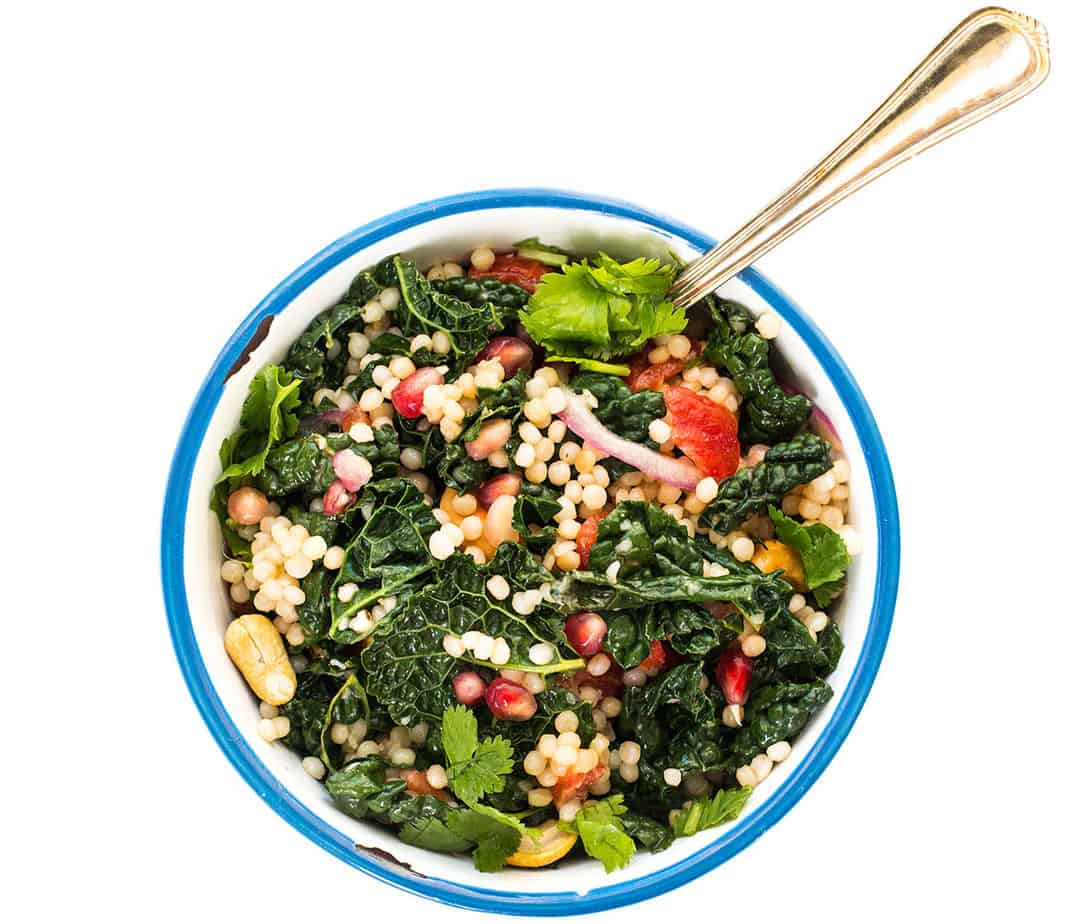 Israeli Couscous Salad Recipe is another name that this salad may go by, and that is a completely accurate description.  I had the great pleasure of going to Israel about fifteen years back and it is one of the most memorable places I've ever visited.  Sites in  Jerusalem and the Dead Sea are like nothing else, and the Israeli people from all backgrounds and walks of life were friendly towards me.  The food in Israel is outstanding, with amazing varieties of falafel, Shawarma, and couscous dishes around every corner.  Before going I didn't know that this desert area would have such great fruits and dairy, but they were all top notch.  My dream is to someday visit that region of the world again, and go on a culinary/historical tour of Israel, Jordan, Egypt and Lebanon.