This post is sponsored by Pernod Ricard, but the content and opinions expressed here are my own.
Absolut Elyx BUTTERFLY PUNCH. A refreshing cocktail recipe, made of Absolut Elyx, Lillet Blanc, Chilled Jasmine Tea, Orange Blossom Honey and Freshly Squeezed Lemon Juice to elevate your hospitality and serve the best vodka drinks.
Absolut Elyx has no shortage of swagger, even the bottle stands out from the rest with its bold copper design. Absolut Elyx is far more intertwined with copper than just looks, it's actually the world's first single estate copper crafted luxury vodka. The copper catalyzation process results in a taste that I find both soothing and sophisticated.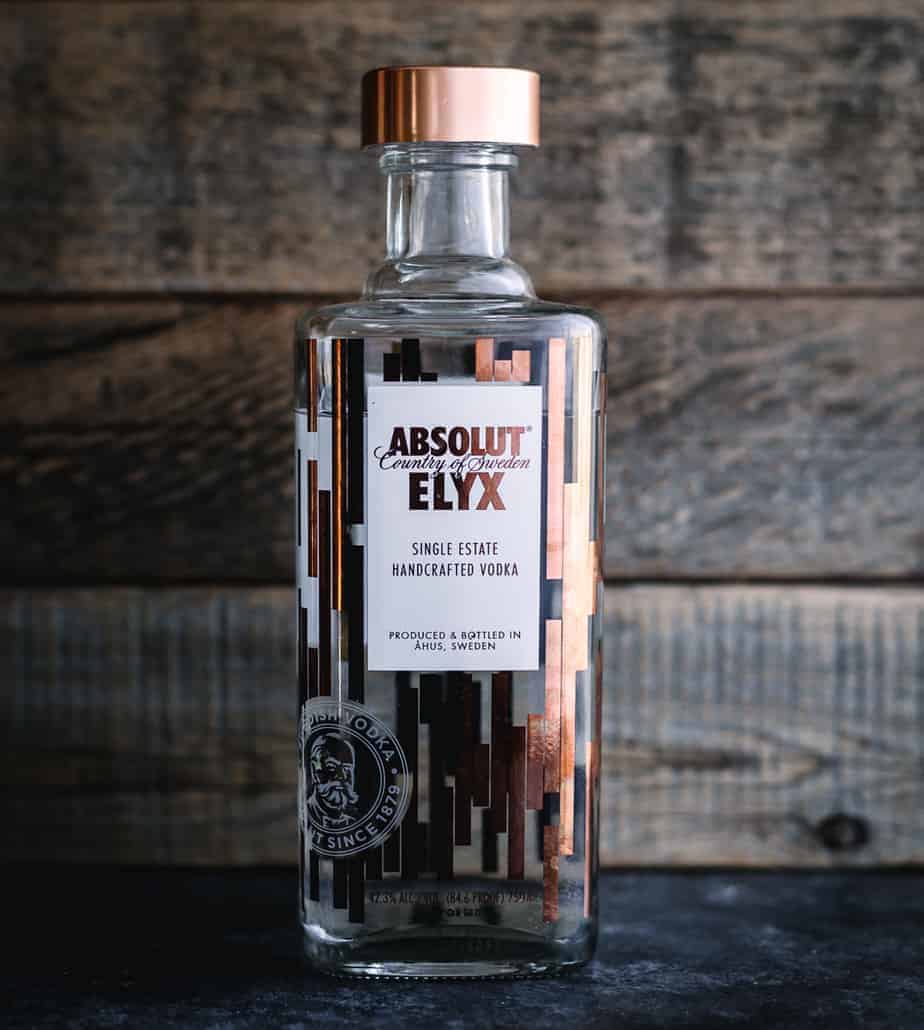 I first tried Absolut Elyx on the rocks to fully take in the pure, uninhibited taste. It's true, copper makes it better. Even if you don't have a refined palate I think you'll be able to taste the copper difference, or at least be able to recognize something unique and alluring about Absolute Elyx. Stirring up food and drink ingredients is in my blood, however, so putting on my mixologist hat and creating an Absolut Elyx drink didn't take long.
As I often state in my food recipes, when you have high quality ingredients you don't need to overpower them with too many different flavors. Let the purity and quality tastes of those select ingredients ring out.
I've tried making an Absolut Elyx Mule, an Absolut Elyx Martini, and as with today a Butterfly. A quality and unique taste makes for something that you'll want to share with others.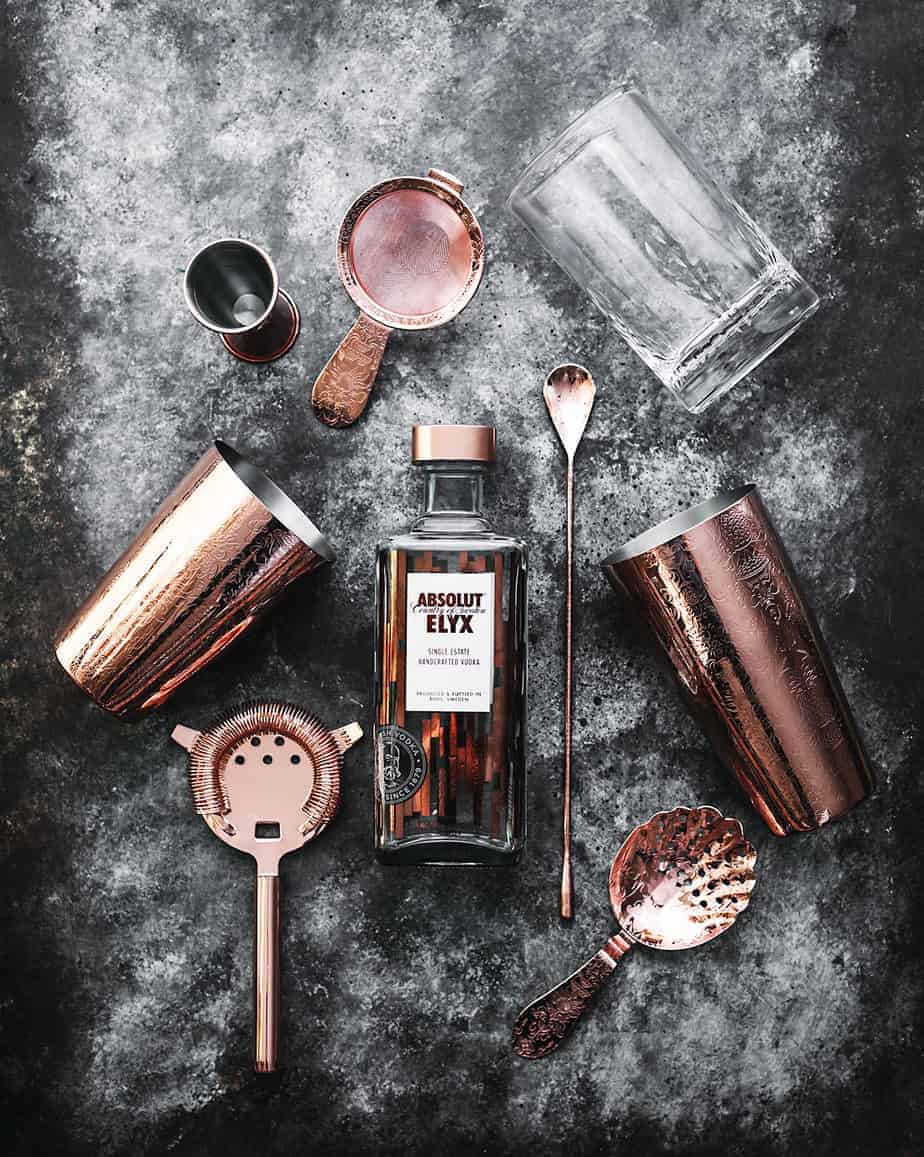 Whether it's the holidays, a night out, or hosting friends for a few drinks at home having a unique and great tasting vodka makes everything better. The story behind Absolut Elyx makes it all the more interesting and fun to share.
I have my favorite sipping tequila that I also enjoy sharing with friends, and of course a great scotch. But having a vodka that is smooth enough to drink on its own, yet enhance the taste of any vodka drink that comes to mind makes for so many more possibilities.
So next time you see that copper bottle I suggest you give Absolut Elyx a try. You will taste a product that has both integrity and ambition…. something we all strive for!
Visit Absolut Elyx Boutique to discover the Elyx Boutique's exclusive selection of copper drinking vessels including our famous Elyx Pineapple, Julep Cups, Bar Tools & Lifestyle gifts.
Absolut Elyx Butterfly Punch Recipe:
📖 Recipe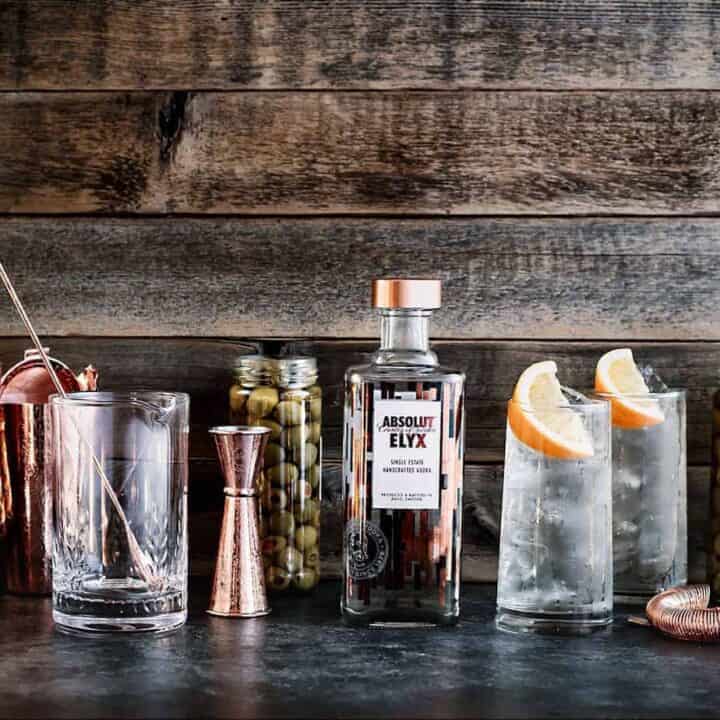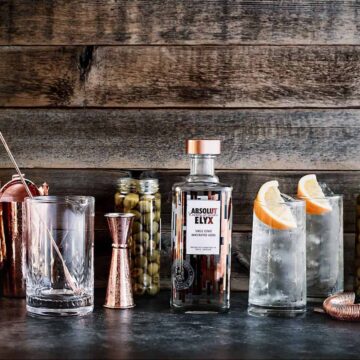 Absolut Elyx Butterfly Punch
Ingredients
12

Parts Absolut Elyx

6

Parts Lillet Blanc

24

Parts Chilled Jasmine Tea

6

Parts Orange Blossom Honey

,

1:1

6

Parts Freshly Squeezed Lemon Juice
Instructions
Build all ingredients in a punch bowl.

Add ice to chill and garnish with fresh orange.
Notes
You'll need:
Vessel: Punch Bowl
Garnish: Citrus and Edible Flowers
Preparation level: Moderate