I created this post as part of a sponsored series with Socialstars and SPLENDA® Brand; all opinions are my own
In order to cut down on sugar in my family I am promoting another healthy fall recipe today: a Fall Salad with Orange Citrus Dressing. We have some citrus trees in our front yard (orange and tangerine), and even with the little amount of rain we're getting they're still producing some beautiful fruit this fall. We enjoy getting our kids involved in watering the trees, picking out those that are perfectly ripe, then peeling them and getting them ready for a salad or other dish. It's a great time to make or try out some fresh orange juice (or other fresh citrus juice). A citrus dressing gives zest and flavor yet keeps a salad much lighter than most of the dressing options out there. It's exciting and will make your salad stand out, as most people don't make them too often.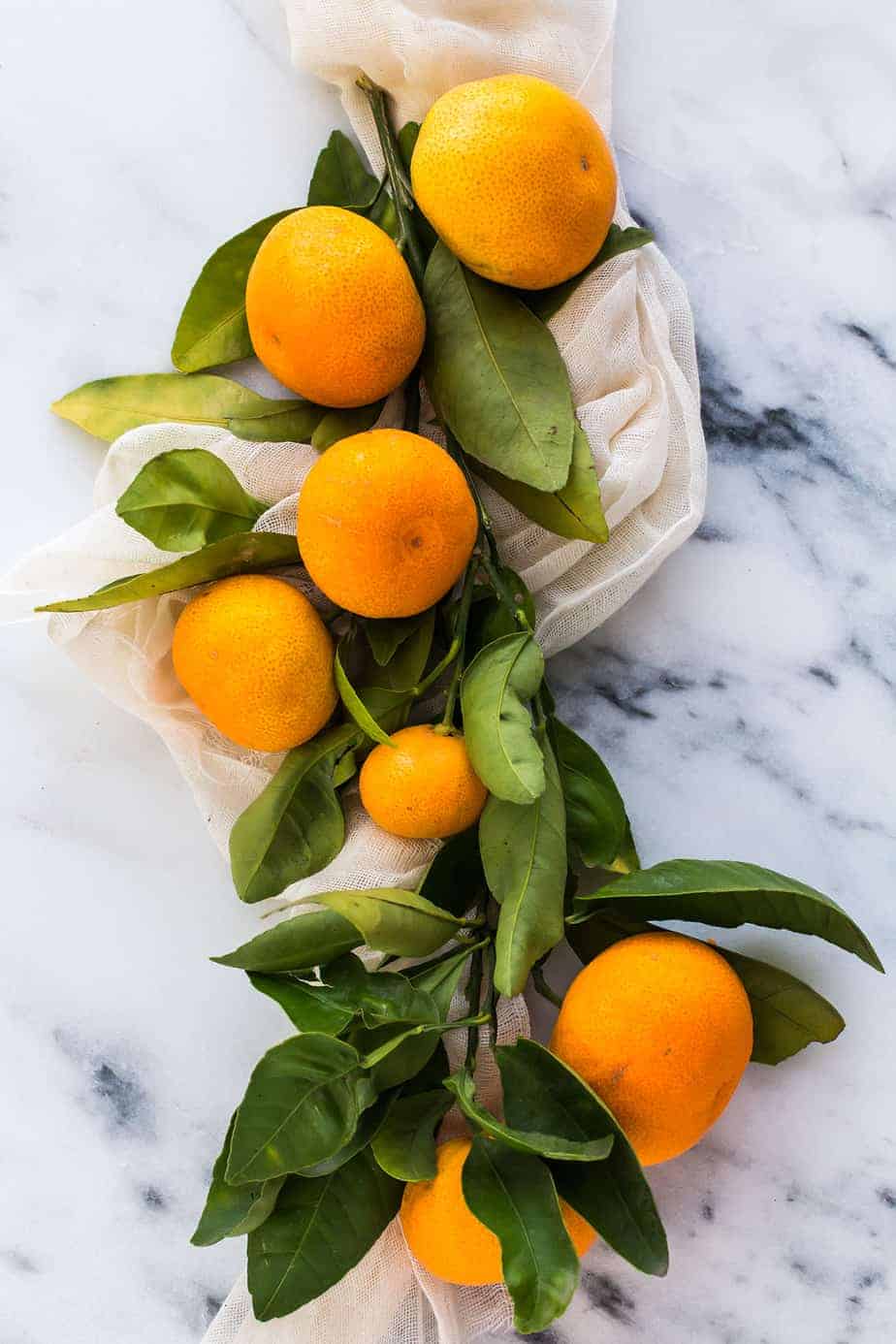 The fall salad has microgreens which give it a great texture and of course are extremely healthy. The pomegranate adds more health benefits and makes each bite literally 'pop'. Kale is always welcome and works well with the microgreens, and the dressing brings it all together to a refreshing culmination of flavors that make it fit in with an classy dinner or as a lunch you bag up and bring to work. For the dressing, instead of sugar I added some SPLENDA® Naturals Stevia Sweetener, which tastes amazing with the rest of the dressing's ingredients (and no bitter aftertaste!). Want to see more tasty SPLENDA® Naturals Stevia Sweetener recipe? Click here to visit SPLENDA® website.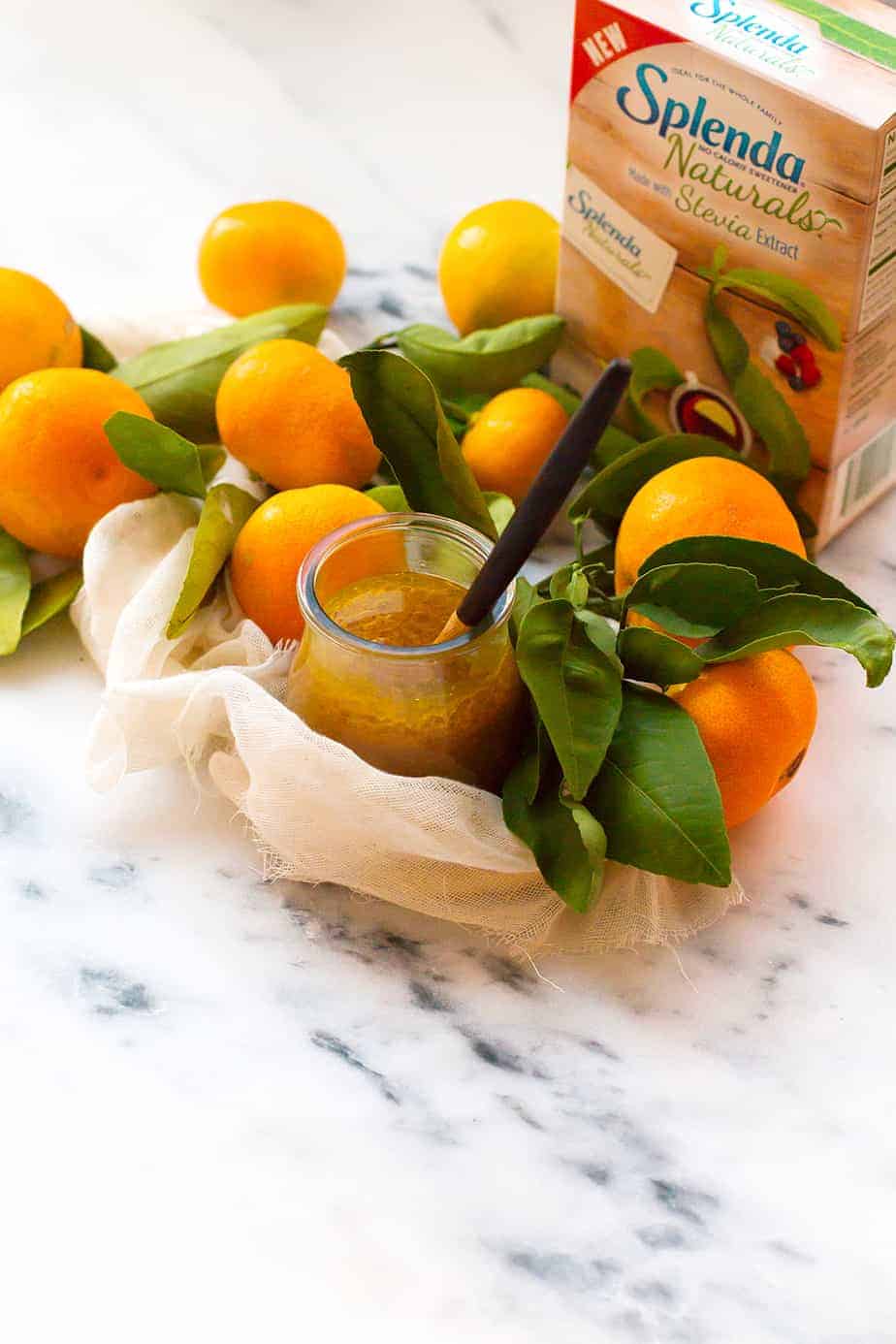 SPLENDA® Naturals is providing us with recipes and tips for our journey to less sugar. In using their products we have moved away from using sugar on so many products in my household. This is especially important for my husband (who needs to keep an eye on his sugar levels). SPLENDA® has been so well received with all of the delicious meals we've been making. They actually has something very cool going on right now called the #GoodbyeSugar30 challenge, which offers up a spa getaway prize! It's based on the SPLENDA® challenge to reduce your sugar intake for 30 days.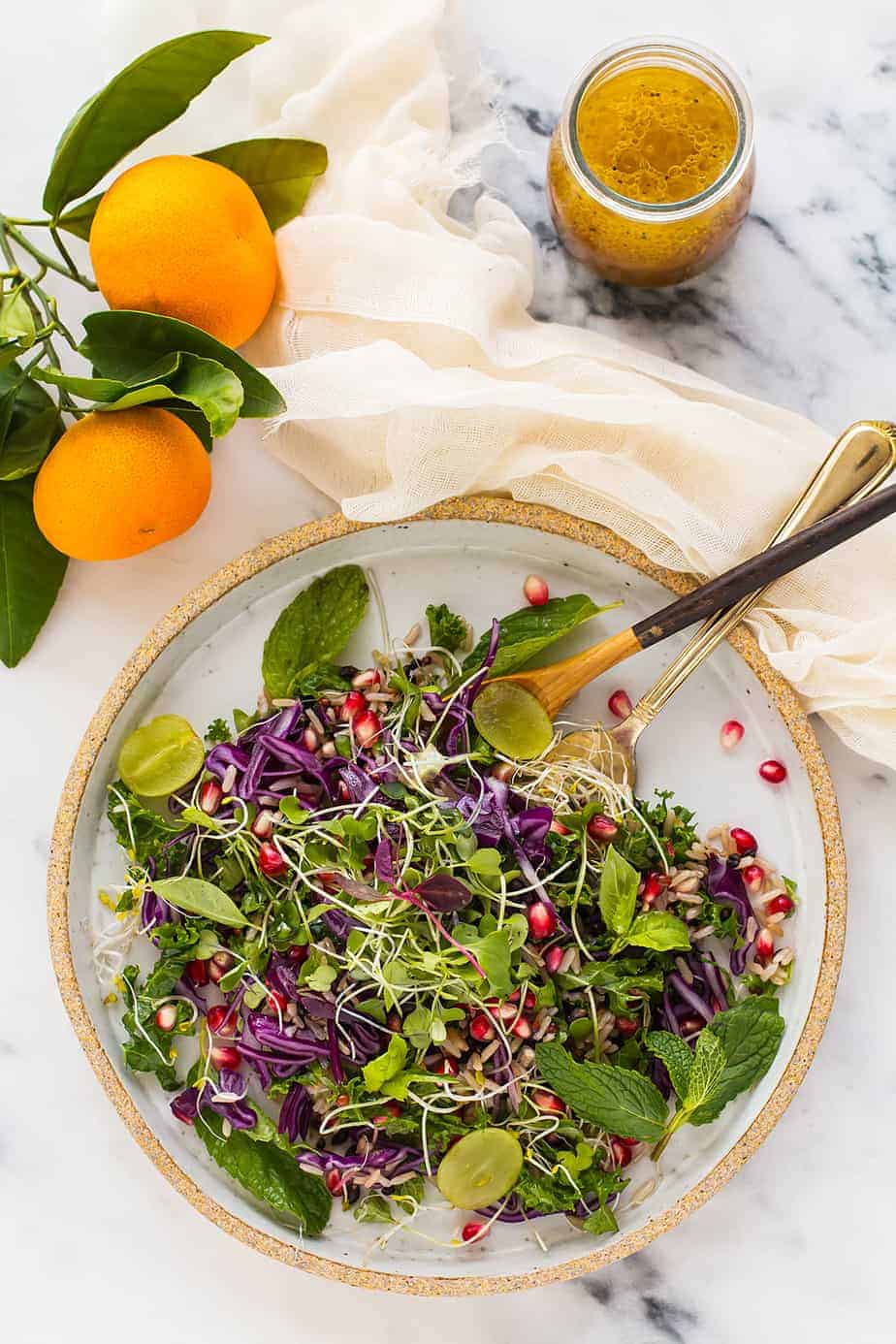 I'm sure you want to learn more as did I… here's how to take the challenge:
1. Sign up and let your friends and family know about the challenge.
2. Get to know the different sugar terms on ingredients labels.
3. Identify obvious sources of added sugar in your refrigerator, pantry or on your next trip to the supermarket.
4. Watch for places where you have total control over removing added sugar from your foods and drinks.
Take a moment to ask yourself if you miss any of the added sugar you are cutting out.
So don't forget to join the Splenda #GoodbyeSugar30 challenge for a chance to win a spa getaway! A spa getaway sounds soooo nice right now, I could really use it. Think Sugar, Say SPLENDA®, Use SPLENDA®. So here's my Fall Salad with Orange Vinaigrette Dressing recipe .
📖 Recipe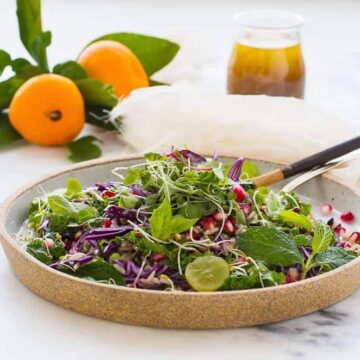 Orange Vinaigrette Dressing
Ingredients
¼

cup

orange juice

2

tablespoons

balsamic vinegar

1

tablespoon

Dijon mustard,

yellow mustard is okay too!

teaspoon

Optional : ¼ Turmeric Powder

3

tablespoons

grape seed oil/olive oil

<span></span>½ sachet Splenda Stevia

For Salad : Build Your Own

Fresh Curly Kale

,

chopped

Fresh Pomegranate Seeds

Fresh Mixed Micro-greens

,

I purchased from Traders Joe

Fresh Broccoli Sprouts

Cooked Wild Rice or other whole grains of your choice

Leaves

Fresh Mint

Leaves

Fresh Basil

Fresh Red Cabbage

,

shredded

Fresh Green Grapes

,

halves
Instructions
Mix all the ingredients into a mixing bowl and stir well

To serve salad :

Arrange all fresh salad ingredients in the salad bowl/plate

For this salad I am keeping quantities and ratios very loose! More of one ingredient that another won't help or hurt. The Combination of these ingredients is amazing but add/remove to your liking