Try this delicious Fresh Mango Salsa recipe and get excited for the IMSA WeatherTech Championship Series Racing. Mango salsa with fresh mango, cilantro, red onion, cucumber, salt/pepper and fresh lime juice. The upcoming Sebring Race event will be held from March 15 th - 18th, with the WeatherTech Championship race on March 18 th. Catch some of the most exciting races on Fox Sports. Don't miss it! You can view the full schedule here.
Ever since I was a little kid I have been a big fan of fast cars.. I became obsessed with Ferrari, Porsche, Lamborghini, and had an special obsession with Aston Martin. All of those cars could absolutely tear it up on the track, yet also had the most beautiful curves. My first job was working in the car industry, and although I have never driven a sports car I know much more about them than most people I've run into. My 6 year old son has a huge interest in cars, too. He's been collecting toy cars since he was 6 months old, and it's the first toy he always goes to when he gets home from school. My husband and I always take him to annual car shows, and expos, sometimes a few hours away.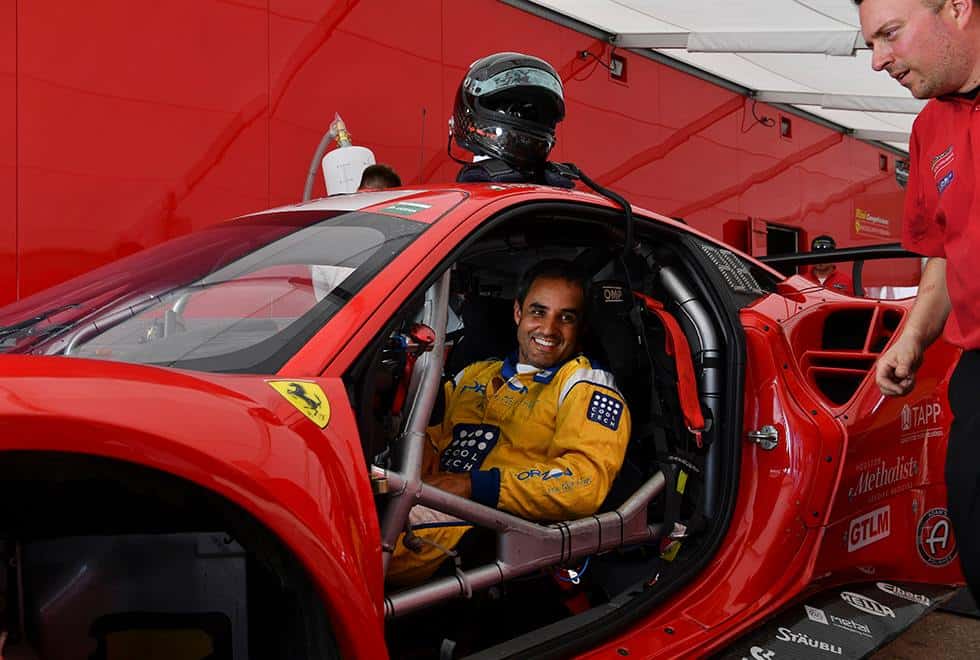 My husband and I are both so excited to watch the IMSA WeatherTech Championship Series Racing with my son and daughter. We each have our different favorite brand name cars, and all of the big ones will be there including my son's top choice, Acura, as well as Audi, Aston Martin, BMW, Cadillac, Ferrari, Ford, Lamborghini, Lexus, Mercedes, Nissan, and Porsche. They will go head to head which makes it really fun for us (a little bit of trash talking will be going on for sure). Some of the races we've attended only have one type of car, while others have cars that just don't look that appealing. That's where this event stands out, it's like a car show and a race wrapped into one stellar event.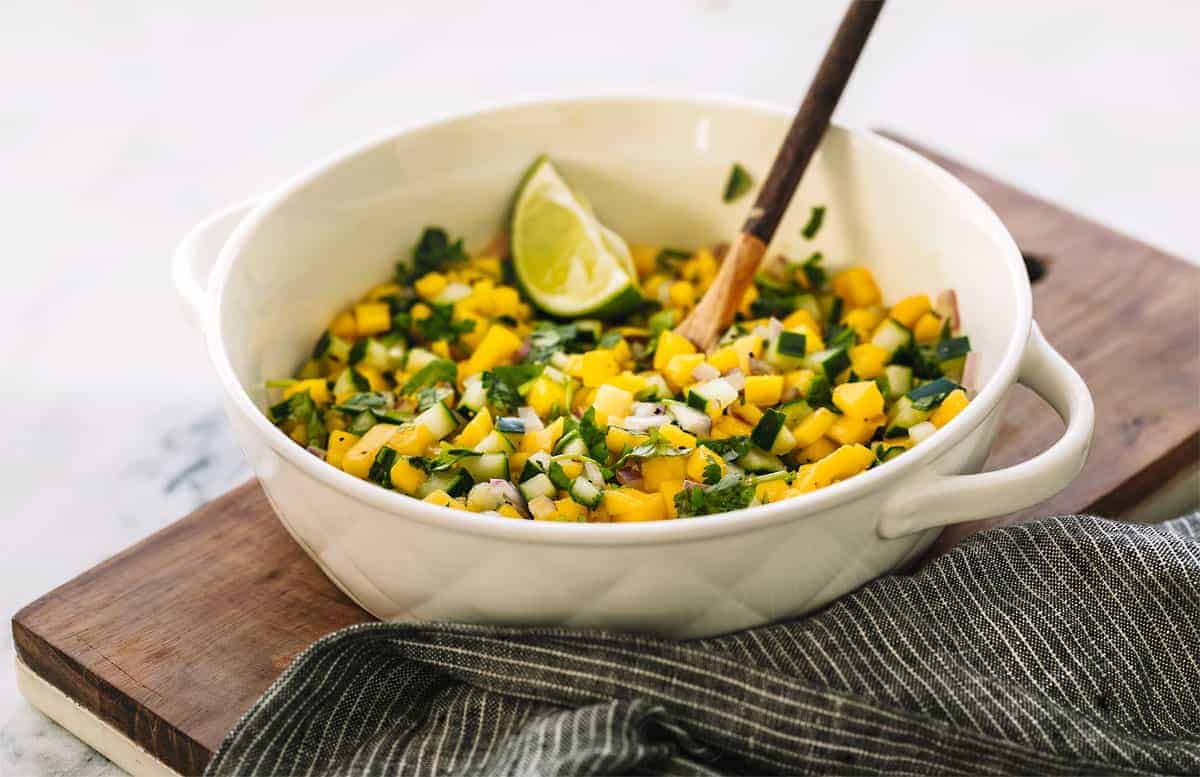 One of the best things about it is that we can watch it on Fox Sports right at home. We make and event out of the whole thing, my son has his toy cars out and tries to find some that match those going on in the race. The rest of us are just kicking back with some good beverages and food to match. You probably know by now that I can't pass up an opportunity to prepare food fit for a sporting event, and I'm looking forward to making fresh mango salsa for this one. It's perfect for dipping chips and also adds some sweetness and tanginess to other entrée items, like soft or hard tacos.
I'd be honored if you try out my fresh mango salsa recipe, but at the very least be sure to check out the IMSA WeatherTech Championship Series Racing, it's sure to be a blast!
📖 Recipe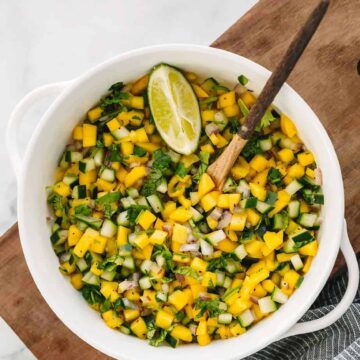 Fresh Mango Salsa
Ingredients
1

fresh mango

,

chopped into small pieces

¼

cup

red onion

,

diced

½

cup

fresh cucumber

,

diced

⅓

cup

fresh cilantro

,

chopped

salt/pepper

,

to taste

1

tablespoon

fresh lime juice

,

(add more according to your liking)

optional

a dash of cumin
Instructions
In a medium mixing bowl, combine all the ingredients and mix well

Season with salt/pepper to taste