Celebrate this holiday season with a delicious instant pot apple cider. This festive holiday drink is so easy to make in an instant pot, stove or slow cooker. It's the perfect way to use a seasonal fall fruit, an apple from your garden or apple picking at the orchard, and turn it into a flavorful non-alcoholic apple cider!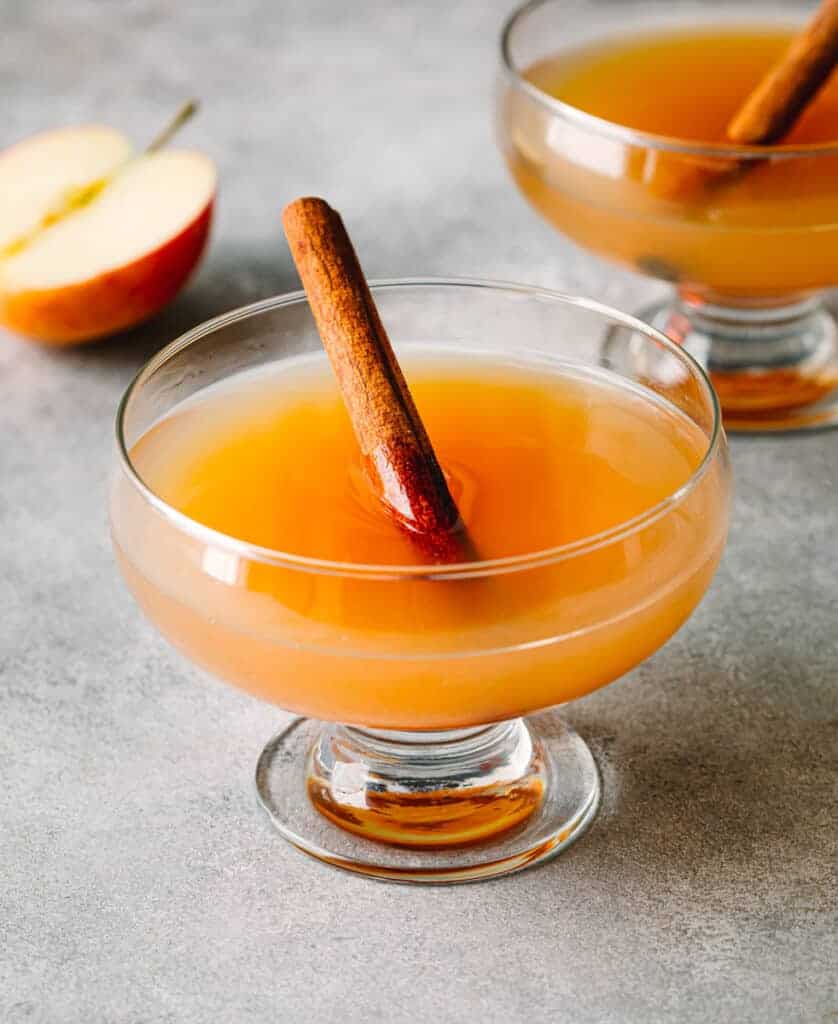 Instant Pot Apple Cider:
Have some leftover apples from your apple pie recipe? Well, why not turn those apples into a sweet, spicy and warm apple cider.
Today, you are going to learn how to make hot apple cider in an instant pot or pressure cooker. This pressure cooker apple cider is made in one pot. You just need to put the apple cider ingredients in, set the controls, and walk away until it's done! No watching!
Why You'll Love this Instant Pot Apple Cider:
Homemade apple cider always tastes fresher and better than store-bought cider. Why? Because of being able to use fresh ingredients and serving immediately after cooking. There is no need to add preservatives or other unnecessary ingredients as they will spoil that natural flavor. In addition, we can customize our cider by easily adjusting the number of spices or amount of sugar to use to get that perfect desired taste.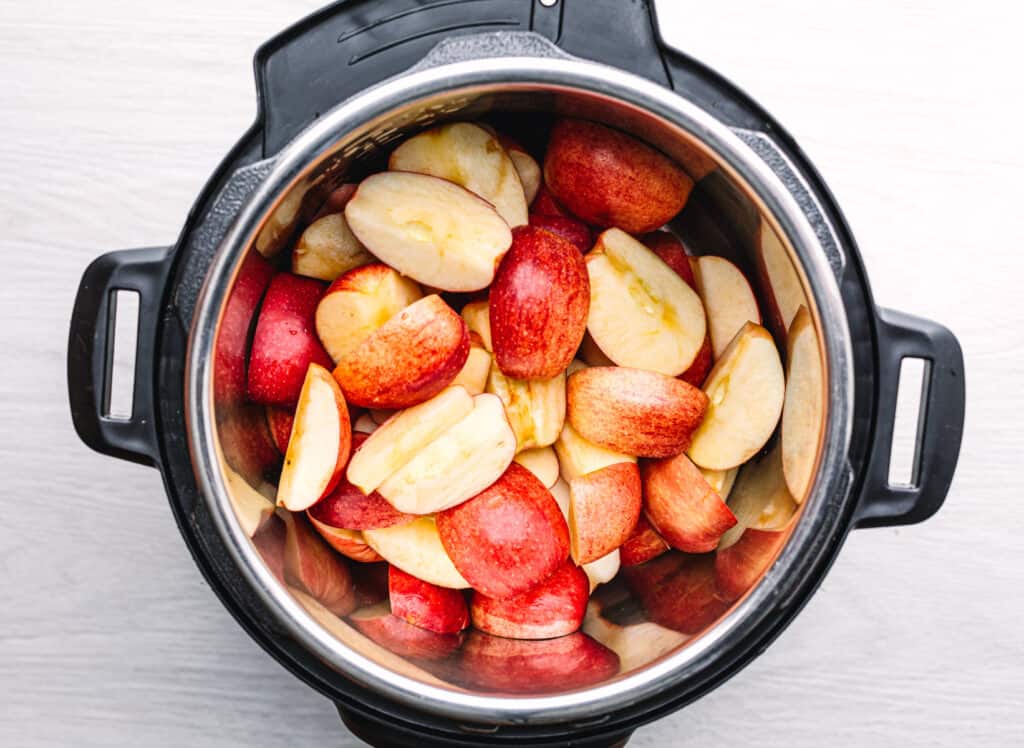 Serve this apple cider warm for holiday or family gathering or on chilly days. It can't get any better than this!
One thing I really enjoy about this apple cider is not only delicious but also fragrant, which is perfect for the season as it truly is a fall scent that fills our home. When my kids get home from school and open the door they are consumed with the scent of the cider and know something tasty is in-store for them.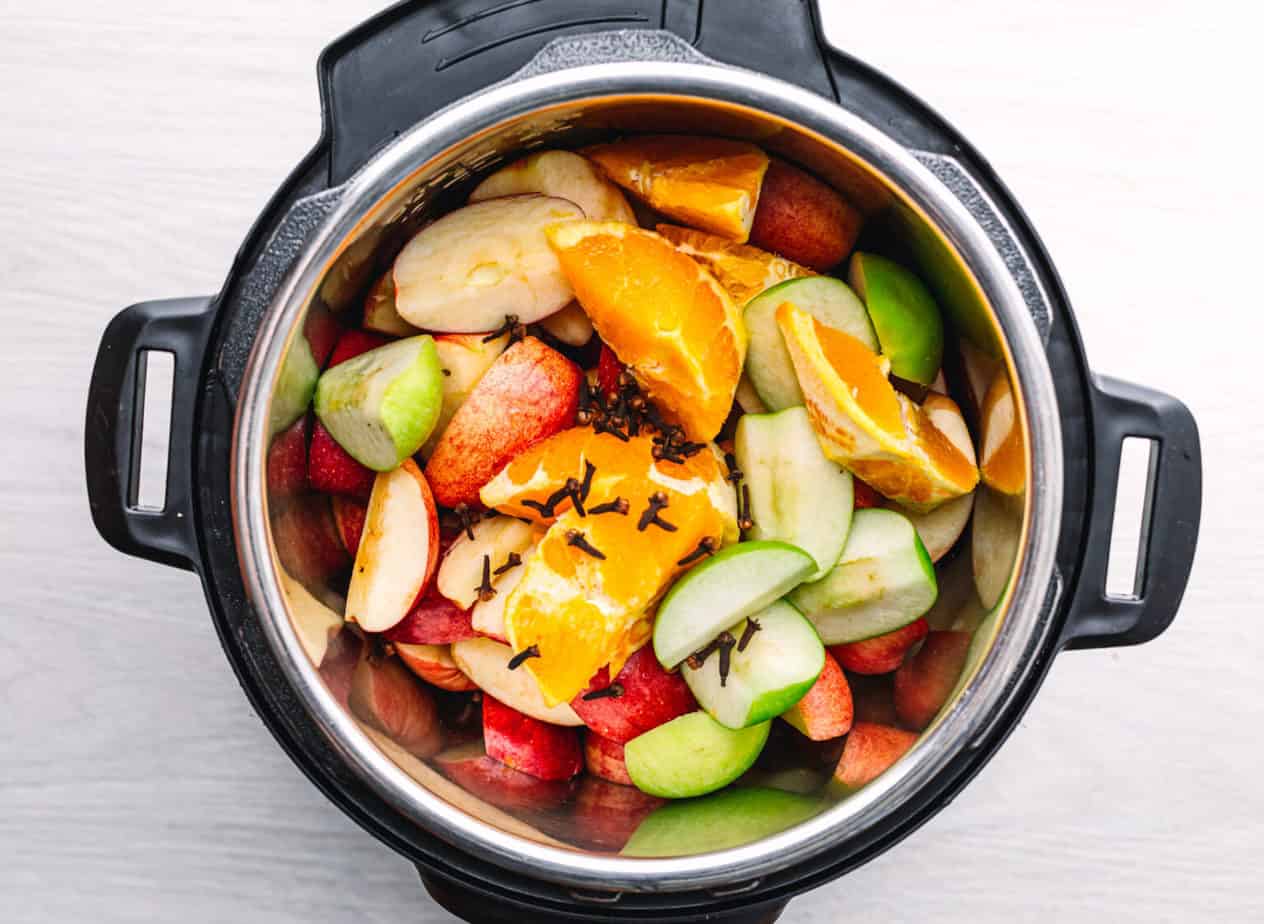 The Perfect Apples to Use for Apple Cider:
This apple cider contains two different kinds of apples: gala and granny smith. In my opinion, the combination of sweet and tart apple families creates a more complex flavor and is sure to be a hit.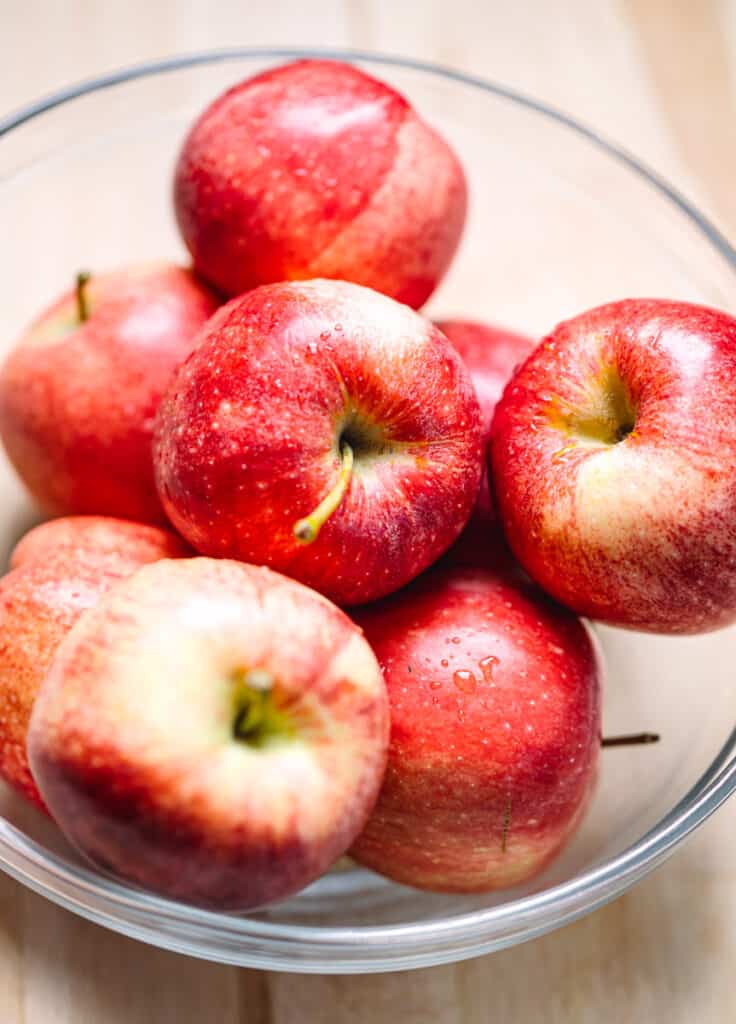 For a sweeter cider, feel free to use just one or more of the sweet apple families such as Gala, Golden Delicious, Red or Cortland. For a more acidic and tart flavor, you can opt for Pink Lady, Braeburn, McIntosh, Granny Smith, or Jonathan.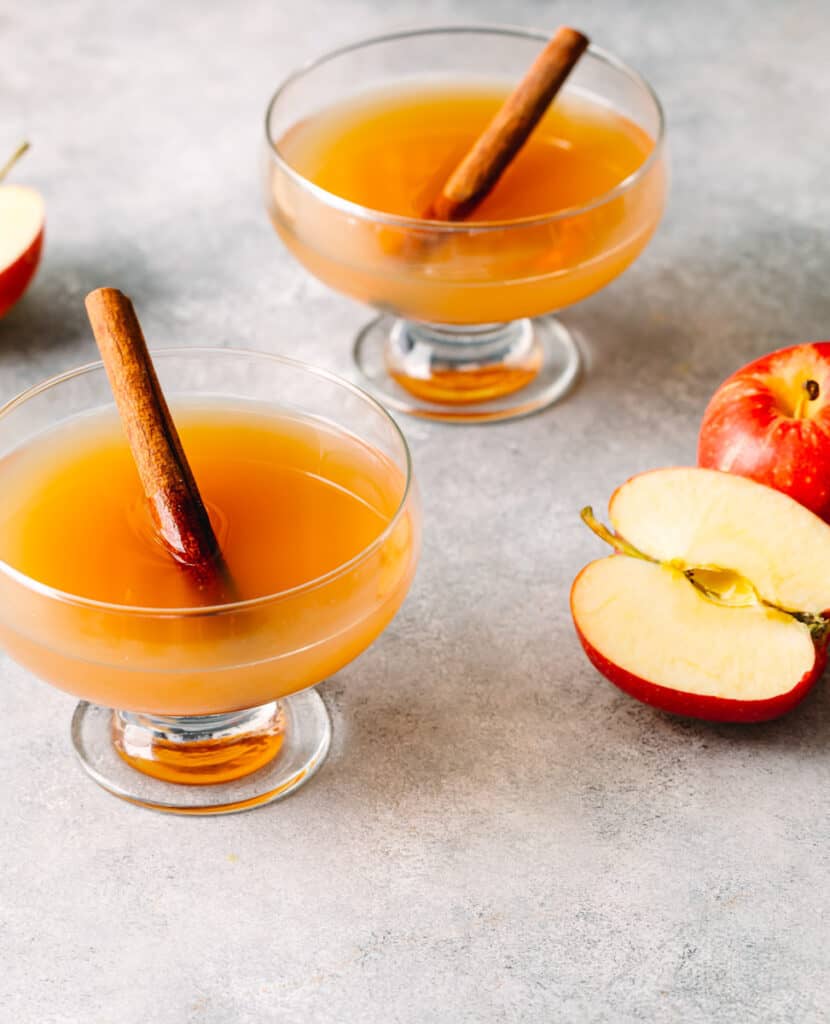 Picking our own fresh apples from an orchard is always a great day trip for the family. I love all of us getting away from screen time for a day, and it's fun for my kids to experience the full scope of the food they eat, ("farm to table" if you will). I remember trips to farms when I was a child and now value those memories even more since moving to a bigger city.
CHECK OUT THESE HOLIDAY SIDE DISH RECIPES:
Spices to Use for Apple Cider:
In this recipe, I used fall spices such as clove, allspice and cinnamon stick. To add sweetness I just added some brown sugar.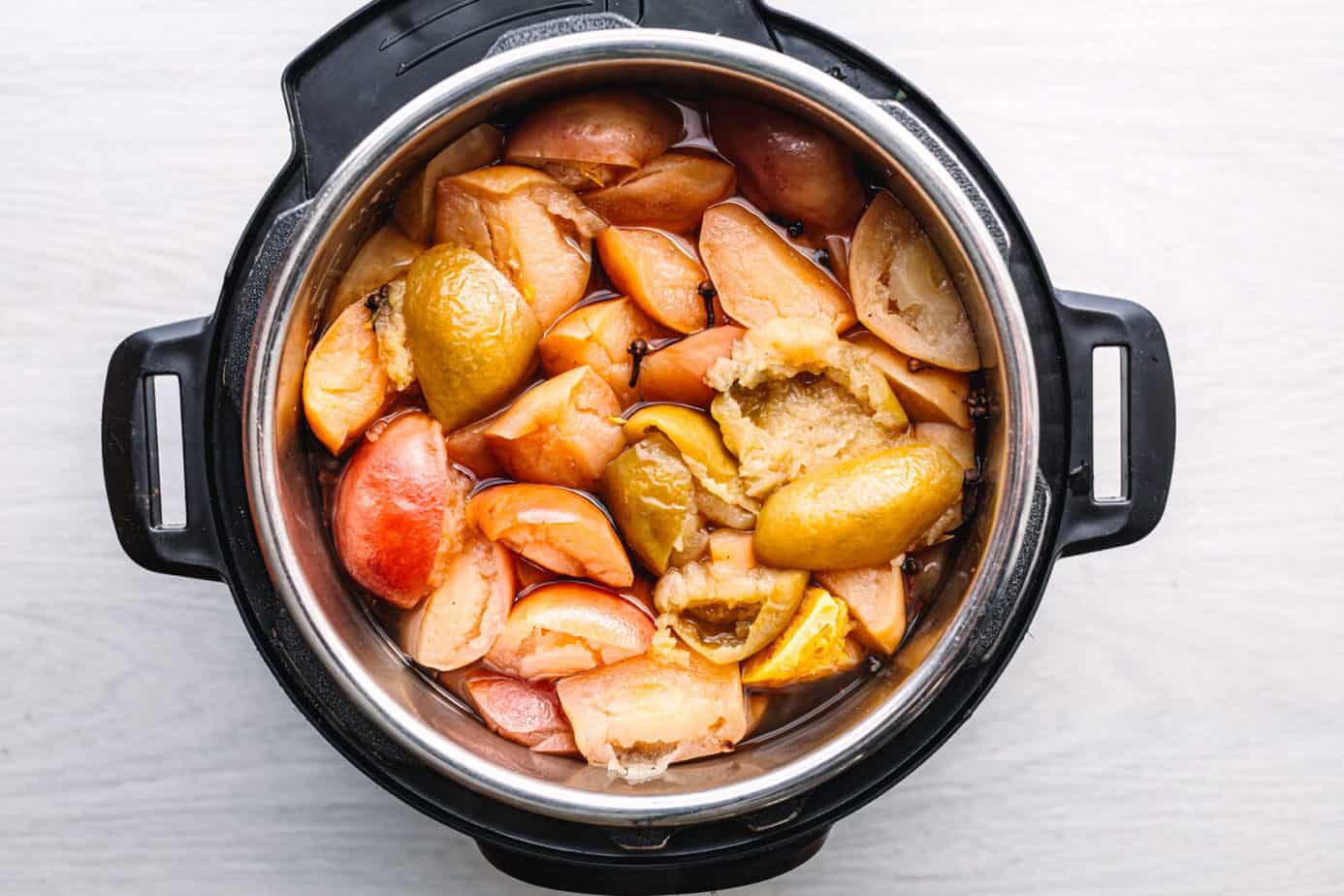 Other spices like nutmeg and star anise would also make a great addition to apple cider recipe.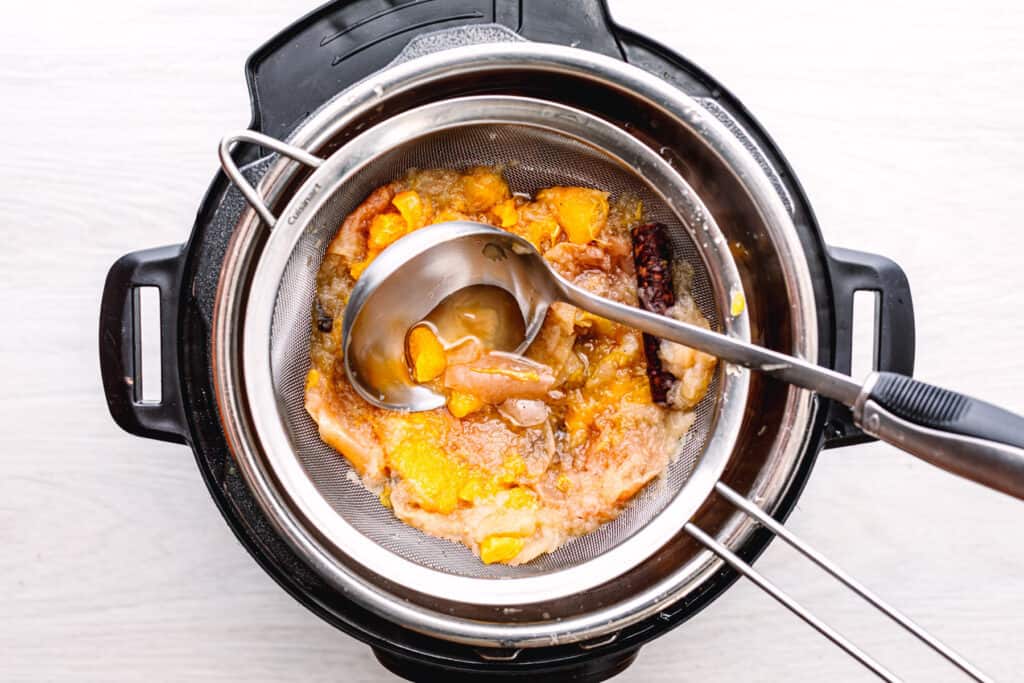 Fresh Drinks at Home:
Last year I noticed that I oftentimes had quite a number of fresh dishes in the fridge, but for drinks, it was slim pickings.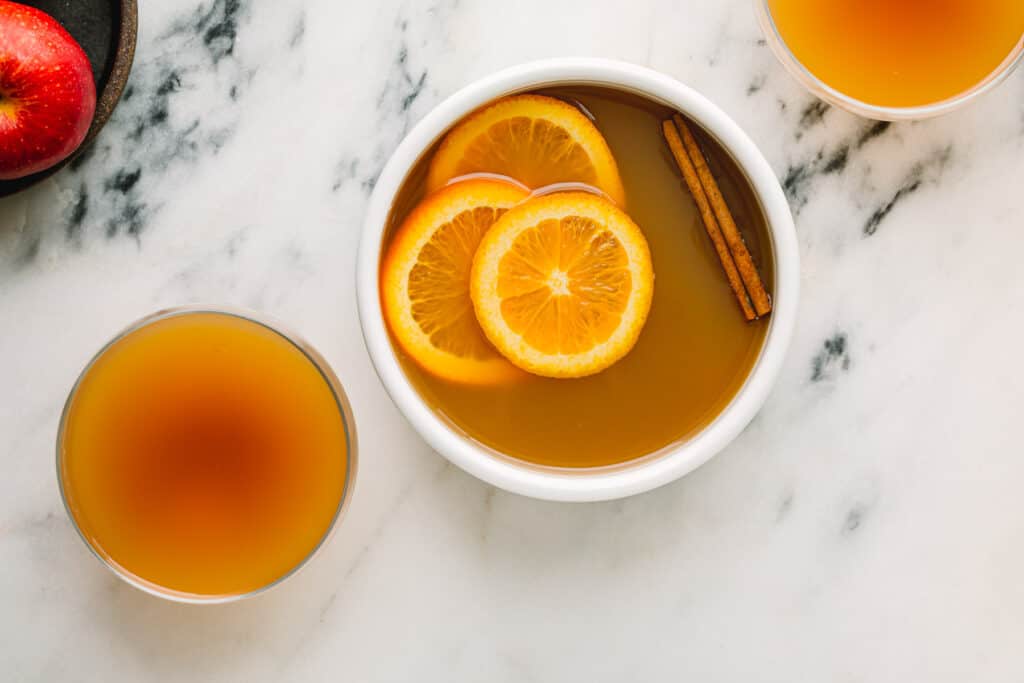 Of course, I keep water, types of milk and sometimes a fresh juice or smoothie, but the variety to choose from compared to my fresh food didn't even compare. Having this cider alongside as another drink to choose from helped mix things up a bit.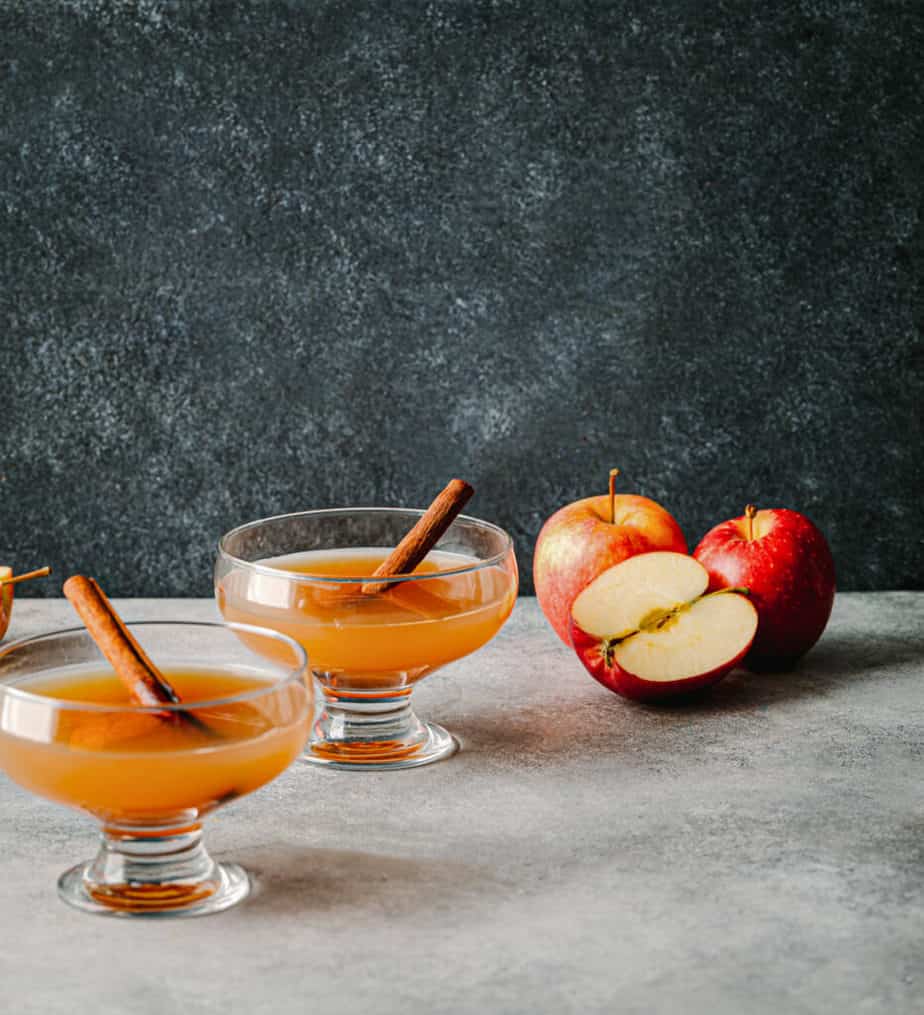 I'll try to showcase more kid-friendly drink options on my site as I know it can get boring for the kids to have milk and water every meal, and drinks are also a great way to consume fruits and or veggies.
📖 Recipe
Instant Pot Apple Cider
This pressure cooker apple cider is made in one pot. You just need to put the apple cider ingredients in, set the controls, and walk away until it's done! No watching!
Ingredients
3

pounds

Gala apples

,

(skin on, quartered, cored)

½

pound

Granny Smith apples

,

(skin on, quartered, cored)

1

large

orange

,

(peeled and quartered)

4

cinnamon sticks

1

teaspoon

allspice

,

(or use more according to your liking)

½

tablespoon

dried whole cloves

½

cup

brown sugar

,

(or use more according to your liking)

water

,

(just enough to cover the apples and orange)
Instructions
Place Gala apples, Granny Smith apples and orange in a pressure cooker or instant pot.

Spread the sugar evenly, add cinnamon stick, clove, and allspice.

Fill the pot with water, just enough to cover the apples.

Secure the lid, ensuring the valve is turned to the Sealing position. Select "Manual" and set it to 15 minutes and let it release all pressure naturally for 10 minutes.

Open the lid and stir well.

Using the back of the ladle, mash the apple and orange.

Strain out cider using a strainer or cheesecloth; discard solids. This apple cider can last up to 1 week in the fridge.

Serve hot or cold. Enjoy!
Notes
If you love stronger flavor, feel free to add more spices such as nutmeg, star anise, ginger or cardamom. Vanilla extract or bourbon may also be used.
Nutrition
Calories:
172
kcal
Carbohydrates:
45
g
Protein:
1
g
Fat:
1
g
Saturated Fat:
1
g
Sodium:
7
mg
Potassium:
280
mg
Fiber:
6
g
Sugar:
36
g
Vitamin A:
159
IU
Vitamin C:
21
mg
Calcium:
52
mg
Iron:
1
mg