This post is sponsored by McCormick® but the content and opinions expressed here are my own. Savory herbed butternut squash gratin. A delicious side dish that is not only good for the holidays but all year round. The butternut squash is so tender and flavorful, topped with crispy bread crumbs and cheese.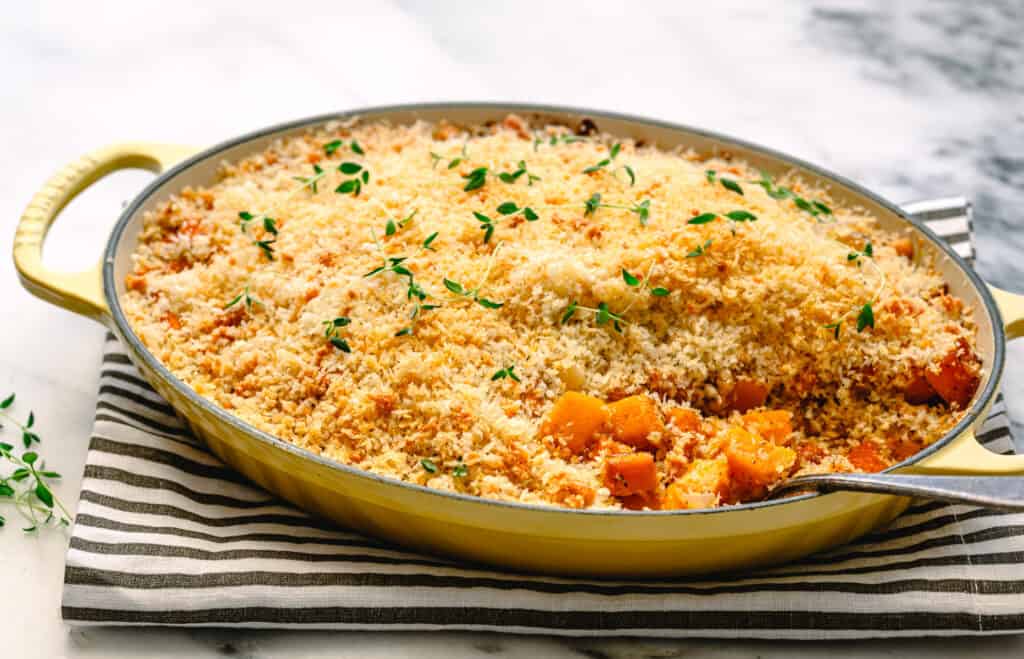 Gratin and casseroles are must-have holiday side dishes. This one is a simple side dish for any type of meal and practically any occasion. This butternut squash gratin is absolutely delicious and is a great way to make a healthy meal without having to put in much work.
WHAT IS GRATIN:
Gratin originated in French cuisine. It's a dish usually prepared in a shallow dish and bake until the top bread crumbs turn golden and crispy.
Now let's talk about some of the main Butternut Squash gratin ingredients below.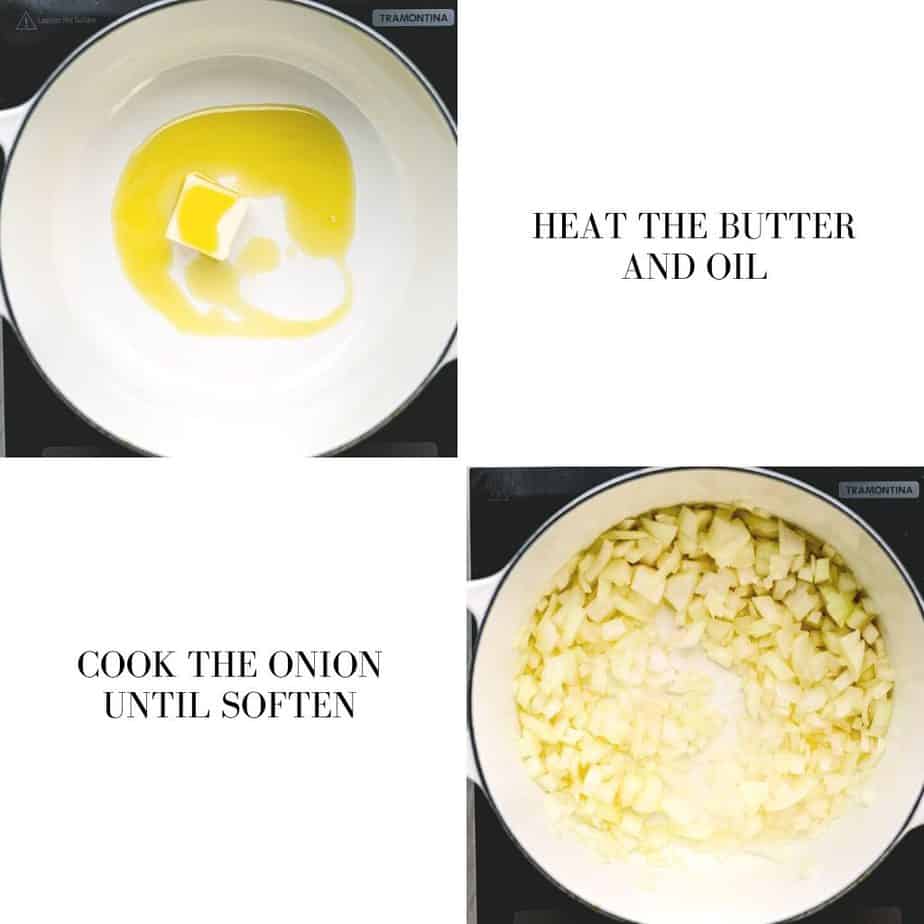 BUTTERNUT SQUASH:
This winter squash that grows on a vine has a light sweet, and nutty taste similar to that of a pumpkin. It's available all year round and relatively inexpensive. Butternut squash is so versatile. I use it to make soup, pasta sauce, pasta and it is also good on its own, but best when baked or roasted. It also has a longer storage / shelf-life than other veggies. Fresh butternut squash may last for 1-3 months.
In this recipe, I used about 7 ½ cups of cubed butternut squash (from large-sized whole butternut squash).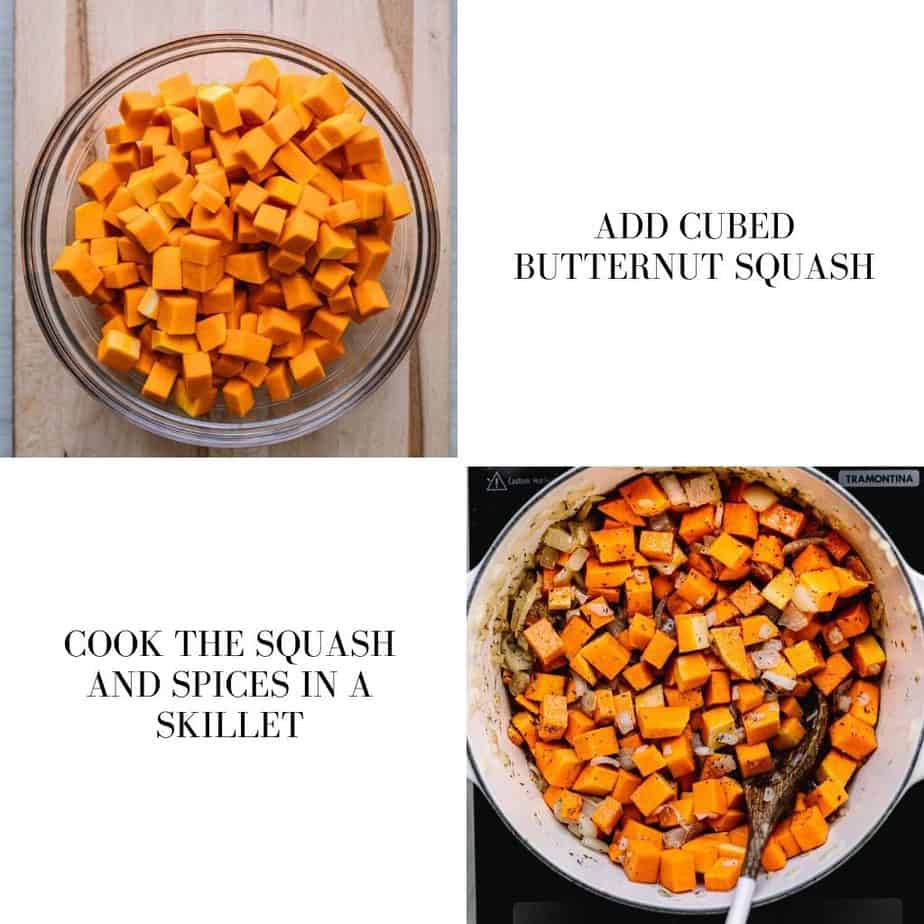 YELLOW ONION:
I used a generous amount of yellow onion, about 3 cups (from 2 large onions). The yellow onion adds sweetness and a more complex flavor and consistency to the dish.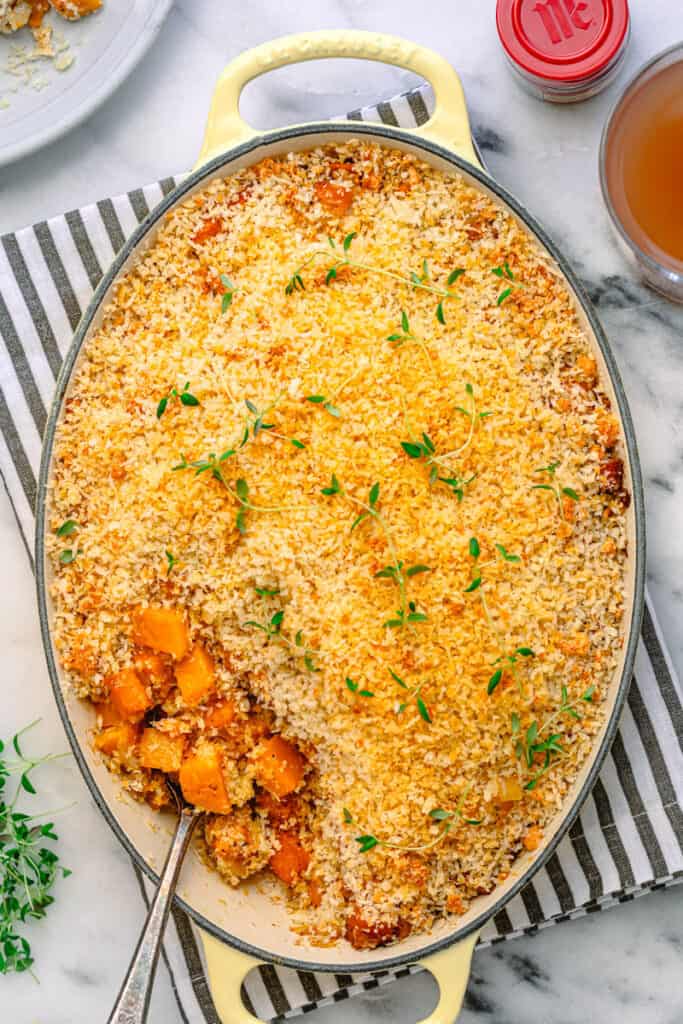 Cheese:
I used melange cheese (a combination of cheddar and gruyere cheese) because of its mild and interesting flavor. Feel free to use only gruyere cheese without cheddar.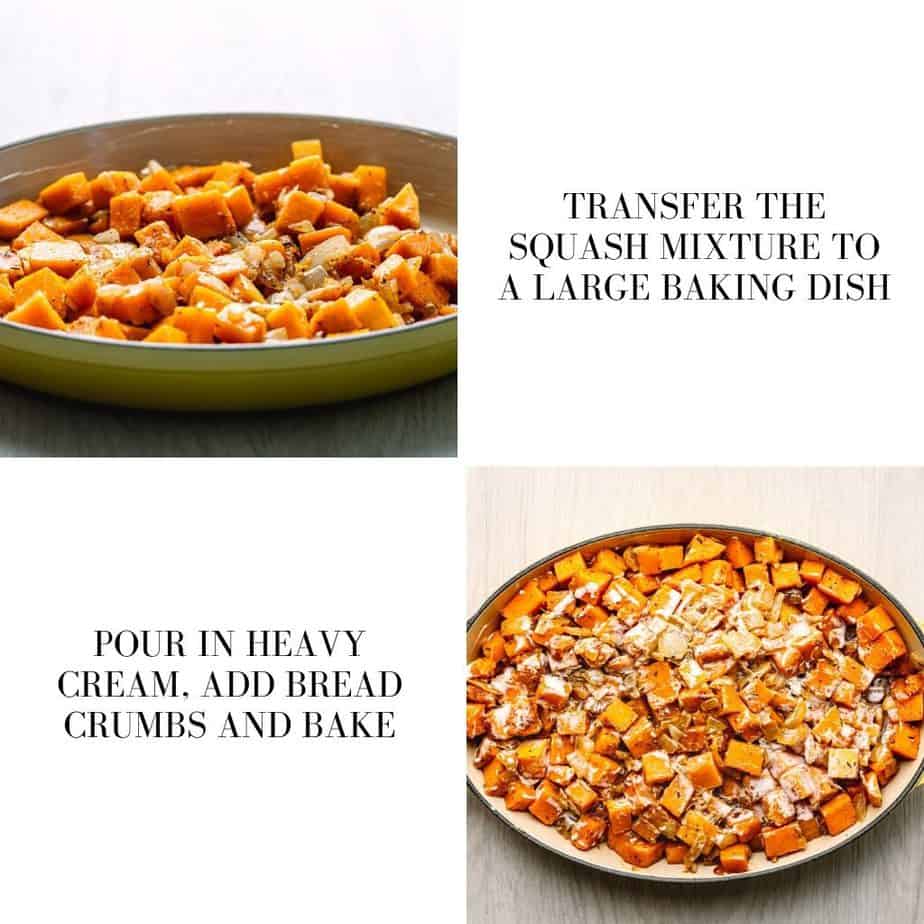 SEASONING:
This butternut squash gratin is seasoned with fall herbs and spices. I used McCormick® sage, thyme and garlic onion that I picked up from Walmart stores.
McCormick's herb and spices are the perfect addition to your spice cabinet so you can get creative and make delicious home-cooked meals without sacrificing the flavor.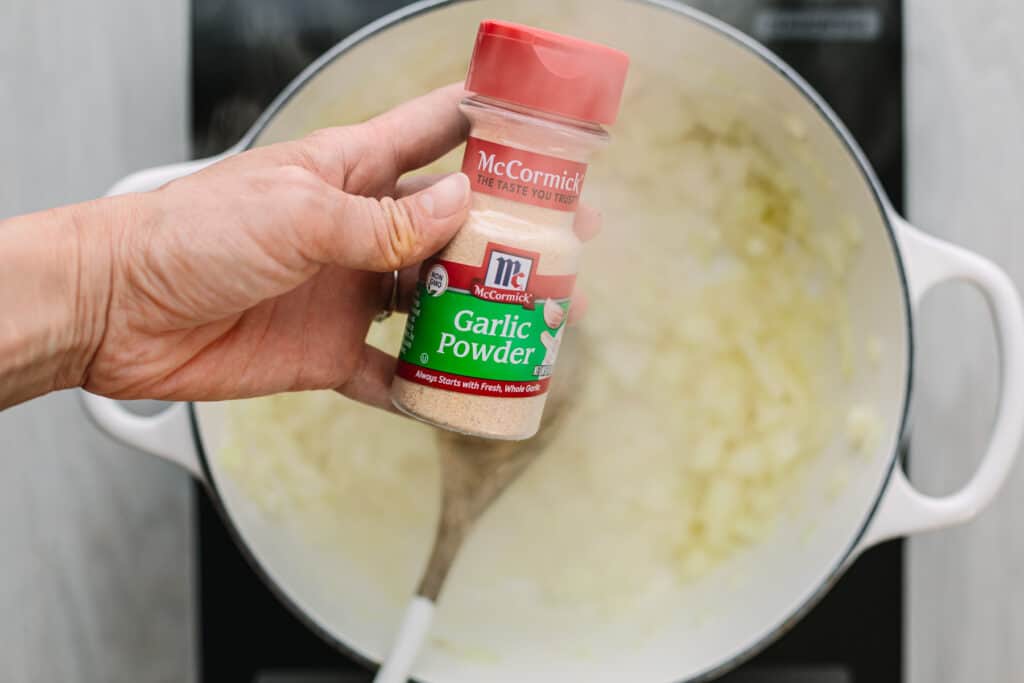 I am pretty impressed with how wide the McCormick® selection products are at the Walmart store. It's the perfect destination for home cooks. You can find pretty much every dried spices and herb you'll need for your next recipe.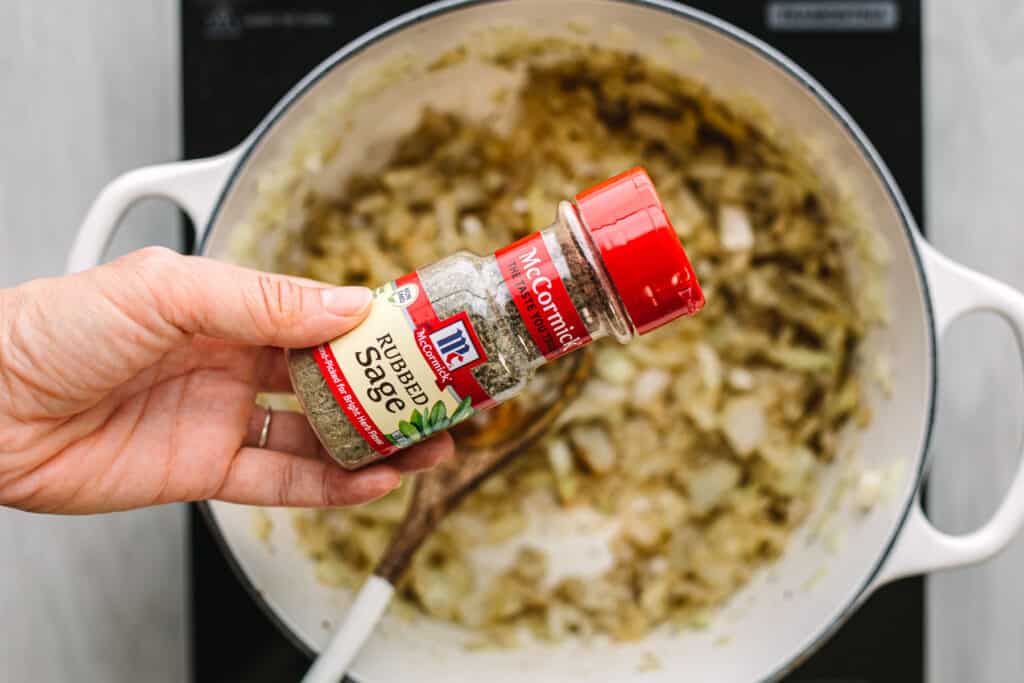 I also like going with a brand that I've long trusted, and McCormick® is the first name I think of when it comes to spices. They've been perfecting their products for over a hundred years… that's a lot of holiday recipes over the years, and a lot of happy families enjoying great tasting dishes. Hopefully, this one makes it onto your list as one that the entire family enjoys.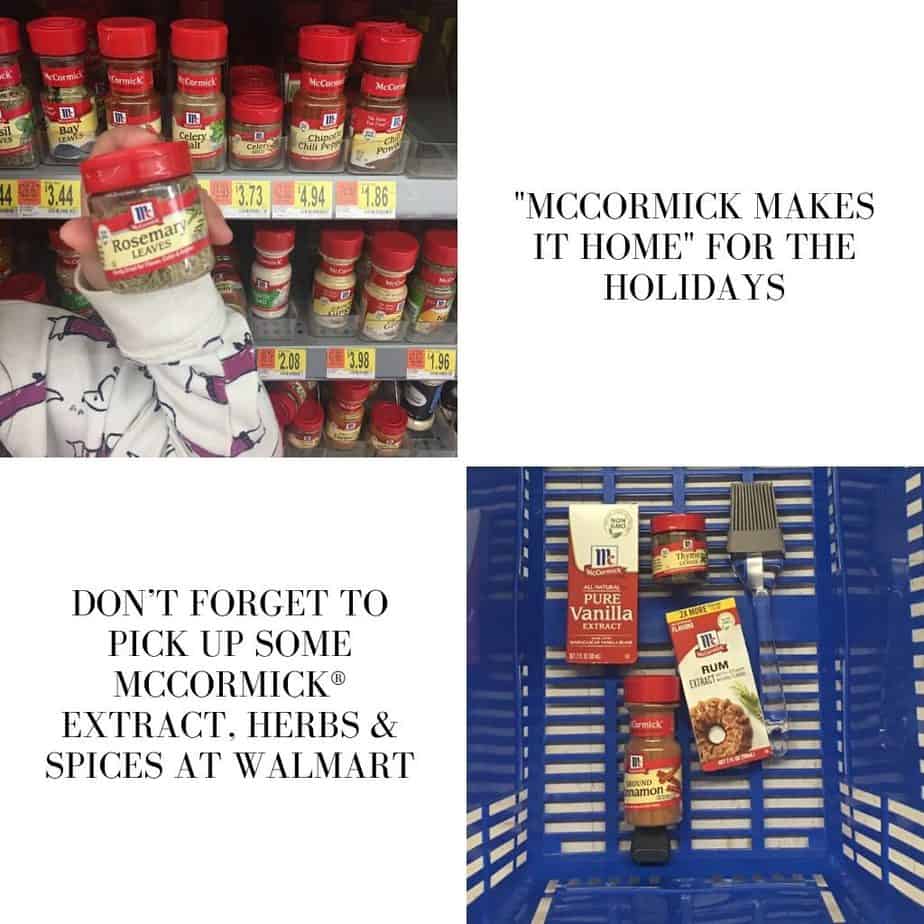 My husband said that with the sweet flavor of the squash and the crunch of the toppings it was "as tasty as a dessert". Maybe I can convince him to reach for a plate of this instead of the cookie jar, that will be the true test.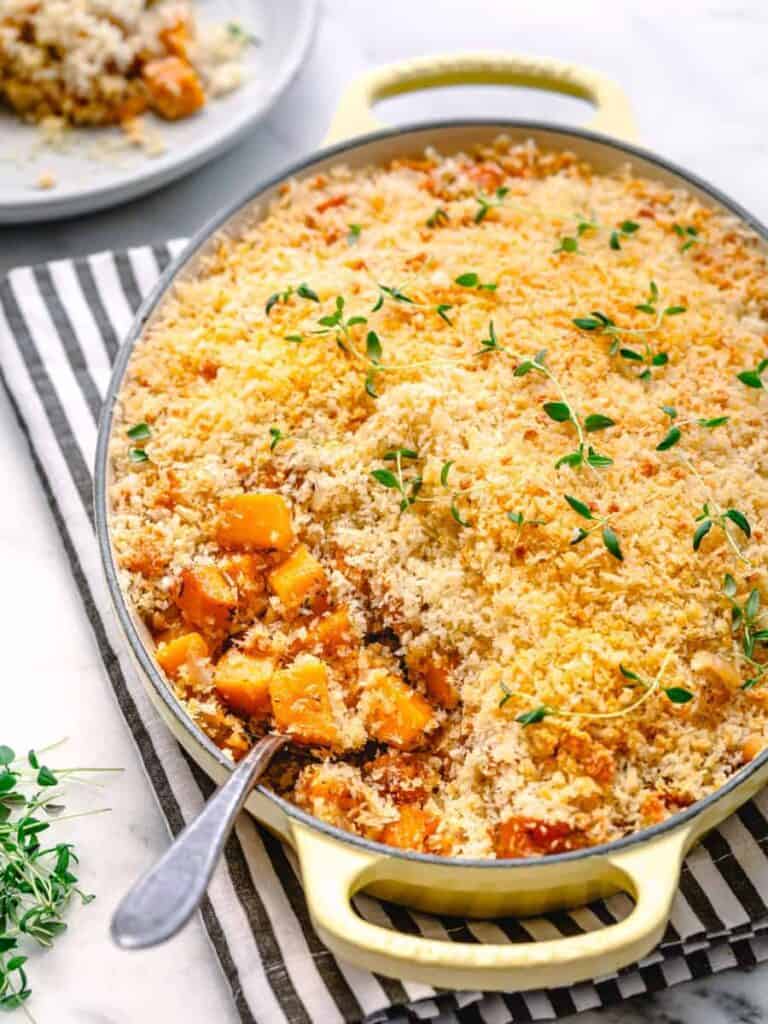 Here are some important steps to cook this tasty butternut squash gratin:
1. Cook the onion, spices, and butternut squash in a skillet for about 15 minutes.
2. Transfer the butternut squash mixture to a large baking dish.
3. Pour in heavy cream.
4. Make cheesy bread crumbs by combining Panko bread with oil and a combination of cheddar & gruyere (melange cheese).
5. Sprinkle the bread crumbs on top of the butternut squash mixture.
6. Cook the gratin for 35 minutes at 350F.
Check Out More Delicious Side Dish Recipes:
📖 Recipe
Butternut Squash Gratin
A delicious butternut squash gratin. The perfect side dish for Thanksgiving or any weeknight meals.
Ingredients
3

pounds

butternut squash

,

(about 7½ cups cubed butternut squash)

3

cups

chopped yellow onion

3

tablespoon

unsalted butter

1

tablespoon

olive oil

¾

teaspoon

McCormick® dried thyme

½

teaspoon

McCormick® garlic powder

¼

teaspoon

McCormick® ground nutmeg

¼

teaspoon

McCormick® ground sage

2

teaspoon

kosher salt

,

(use less or more according to your liking)

¾

teaspoon

black pepper,

(use less or more according to your liking)

½

cup

heavy cream

½

cup

a combination of cheddar and gruyere cheese

,

(or gruyere cheese only)
For Toppings:
2

tablespoon

grated parmesan cheese

1½

cups

panko bread crumbs

2

tablespoon

olive oil
Instructions
Preheat the oven to 350°F.
Cook the Onion and Squash in a skillet:
Melt 2 tablespoons of butter and 1 tablespoon of oil in a large, ovenproof skillet over medium-high heat.

Add the onion and thyme and cook, stirring, until the onion softens, about 5 minutes.

Stir in the squash, garlic powder, ground nutmeg, ground sage, salt, and black pepper, cover and cook for 10 minutes, stirring occasionally.
Bake the Squash gratin in the Oven:
Spoon the squash mixture into the prepared baking dish or use an ovenproof skillet.

Pour the heavy cream over the mixture evenly.

In a medium bowl, combine the bread crumbs and 2 Tbs. olive oil and mix in the Gruyère and cheddar cheese. Sprinkle evenly over the squash. Bake for 35 to 40 minutes, or until the top is browned and the squash is very tender.