This post is sponsored by Maestro Dobel Tequila but the content and opinions expressed here are my own.
Mango Pineapple Cocktail with Tequila. Refreshing fruity cocktail recipe with fresh mango, pineapple, orange, lime juice, agavero, and Maestro Dobel Tequila. This tropical cocktail recipe would be perfect for pool party or Cinco De Mayo.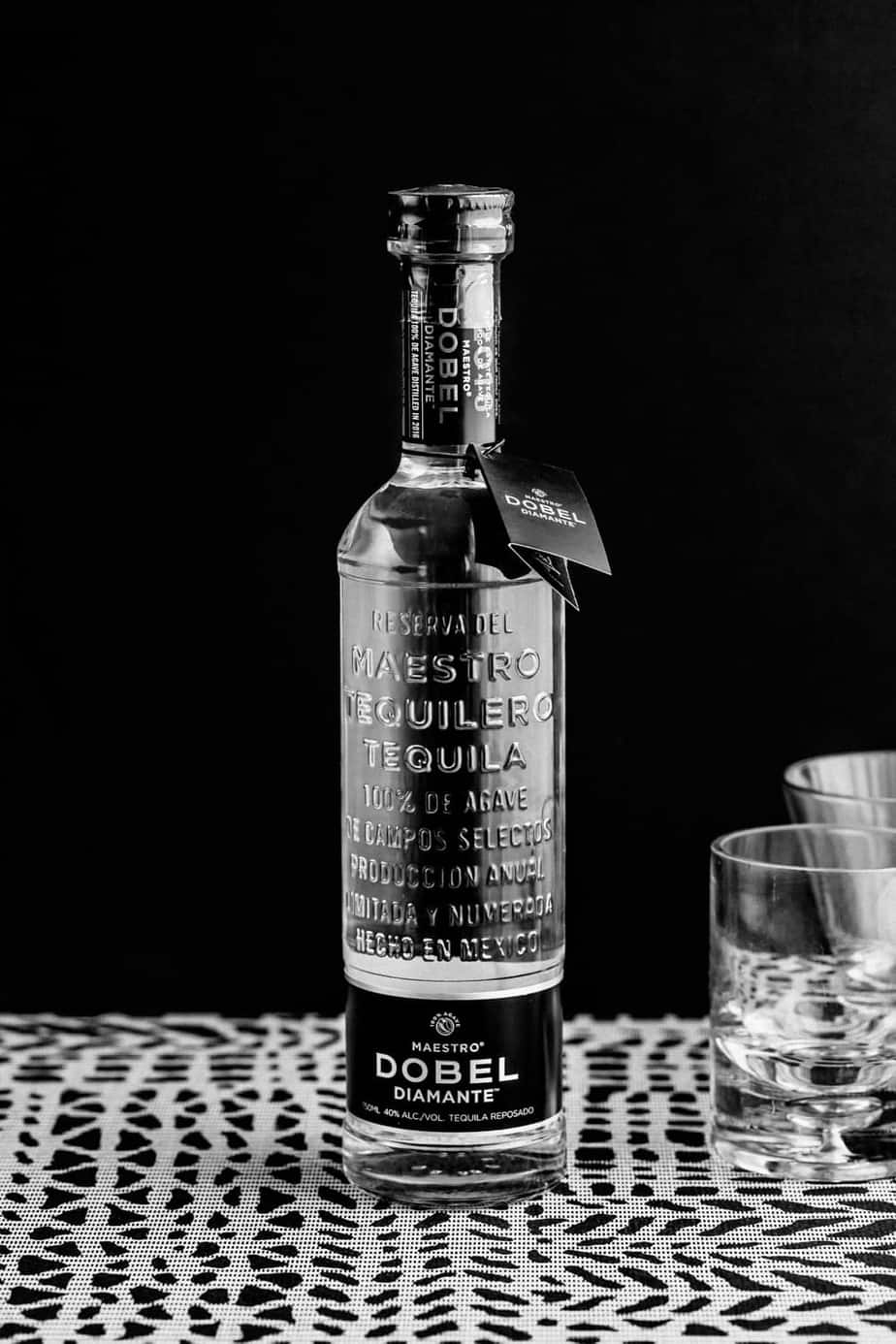 Maestro Dobel Diamante: Now this is a Sipping Tequila!
Living in a city that borders Mexico has fortunately broadened my horizons on the wonderful world of high-end tequila. I was introduced to one of the tequila bars here in San Diego about a decade ago, and remember the encounter like it was yesterday. We entered the intimate and very dimly lit place where there were just a handful of customers and an owner standing proud in-front of scores of fancy bottles. We sat up at the bar, which was in retrospect a wise decision as for the next hour or so we got a knowledge dump from the tequila-master owner. He gave a deep dive into tequila history, types of tequila, and what makes one bottle stand out from the pack.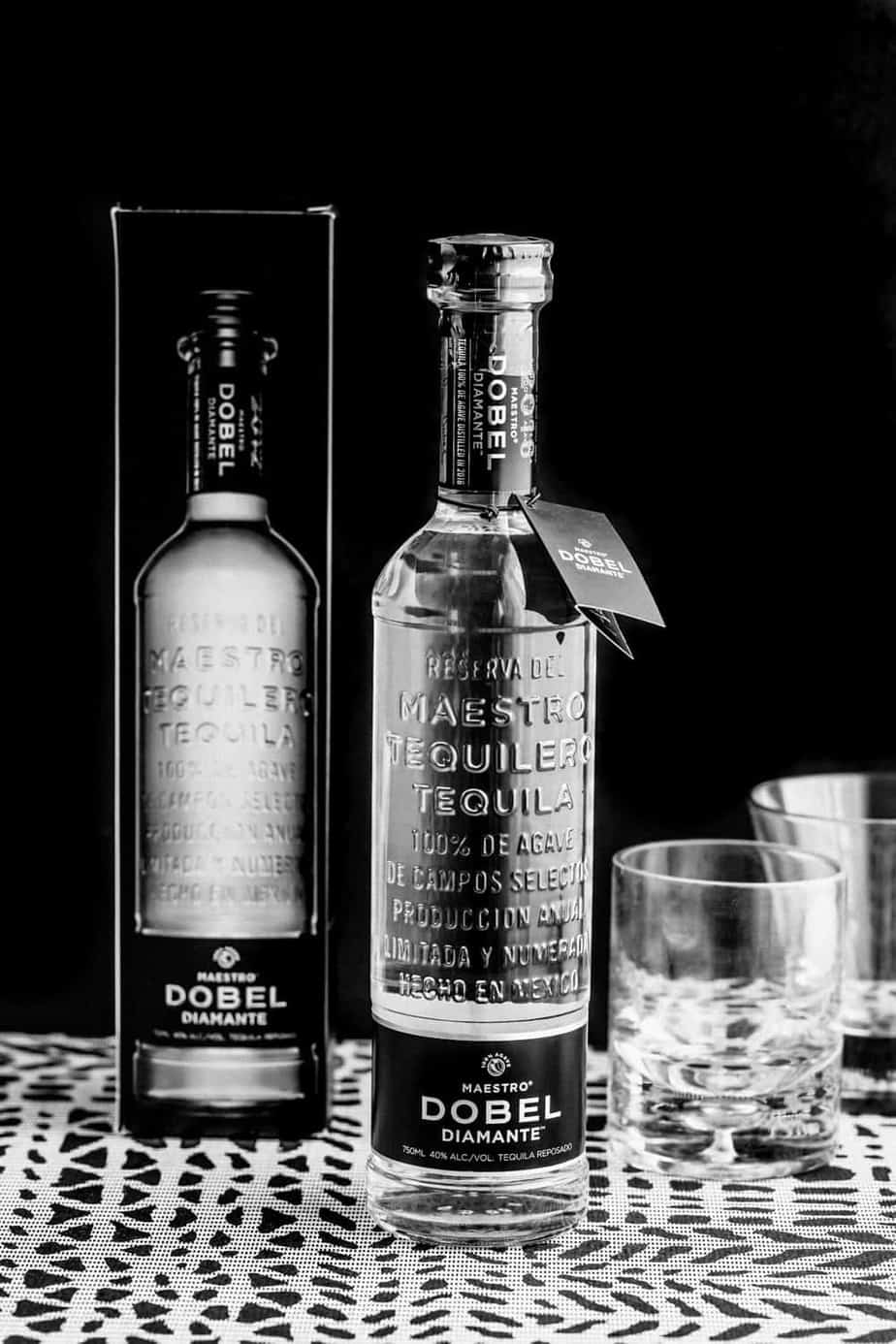 Some of his points made perfect sense even to someone with no knowledge of tequila, like how many of the best tequilas are those that have been around for decades or longer with generation after generation refining their craft. Other points he made were much more specific and were centered around the harvesting and distilling processes, things to jot down in a big book of tequila knowledge. When I was approached to work with Maestro Dobel Diamante I looked at the Maestro Dobel website and was blown away with the pride and care they put into each part of their process. First-off they are eleventh generation master tequila makers, so tequila is in their blood (as well as their sweat and tears). Their careful process goes even deeper than the steps that I learned about, with their Maestro Taquilero keeping close eye on even the seeding and harvesting processes of the agave. Maestro Dobel then produced their tequilas in small batches where it is double distilled for that smooth taste that makes it worthy of sipping and enjoying on its own.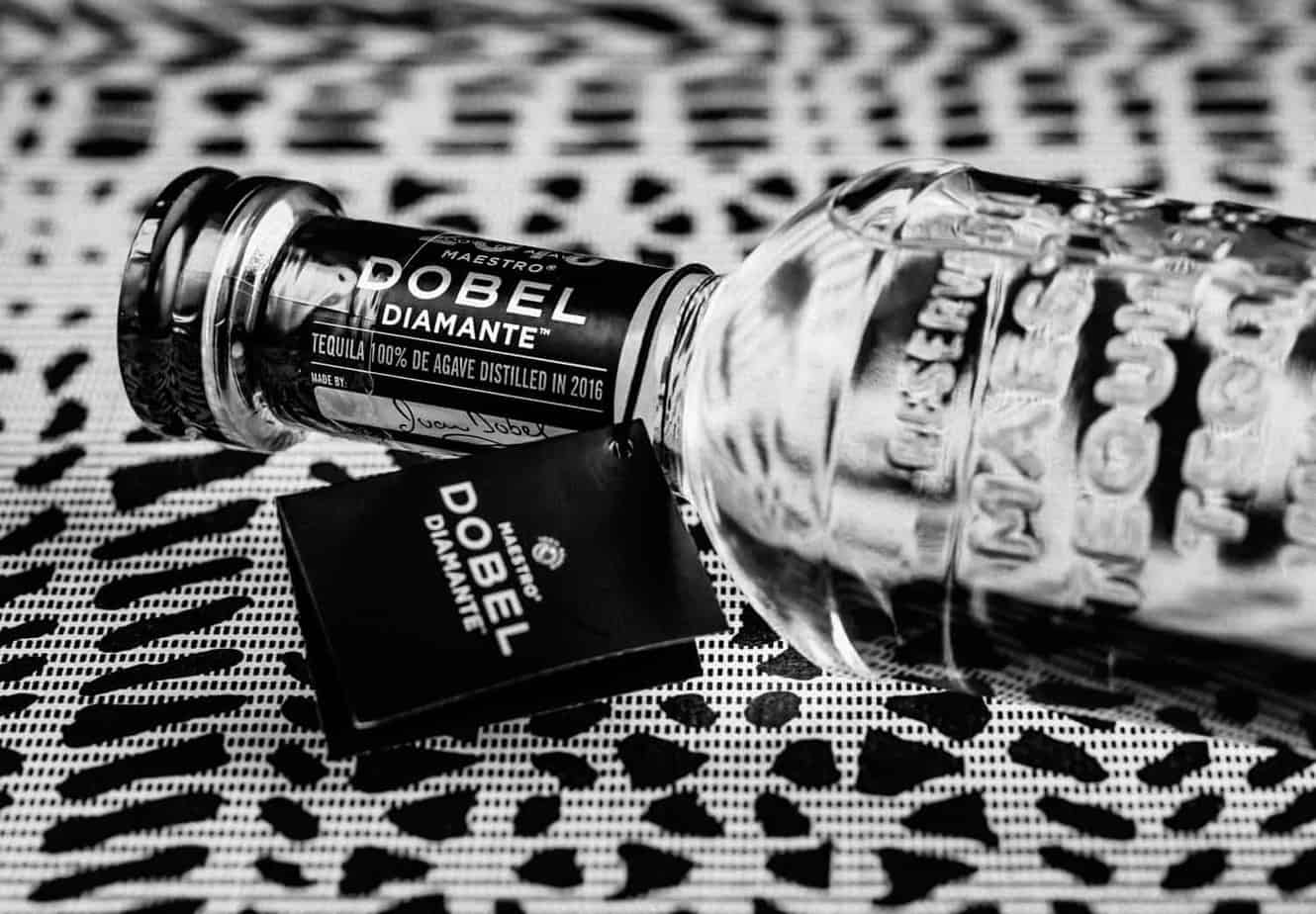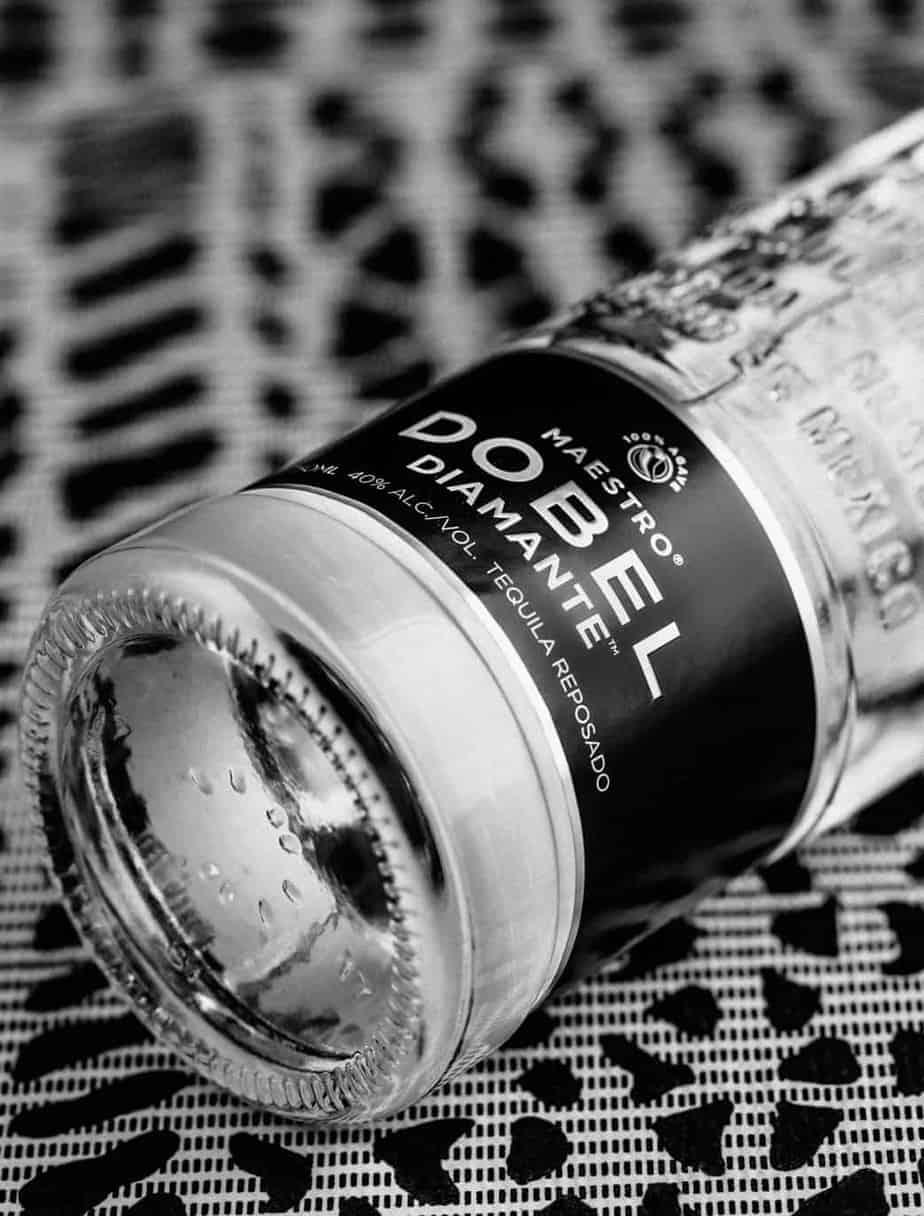 Maestro Dobel Diamante is an uncommon blend of Extra-Añejo, Añejo and Reposado Tequila that is aged in oak barrels and double filtered. It is crystal clear, and actually the world's first clear multi-aged tequila. I love that the bottle is elegant, one that I'll showcase front and center. Most importantly, how does it taste? In a word, suave. It goes down soooo smoothly, yet has that distinct, high-grade agave taste that is complimented by hints of sweetness and a bit of delicious oak. And that bite that you get at the end of a sip or shot of all of those other tequilas? Nope, not here. Drinking Maestro Dobel Diamante is a true experience. Give it a sip the first time around just to enjoy it in its purest form, then feel free to branch out for some of the most delicious tequila drinks you've ever mixed. Or, just keep sipping… this bottle will not disappoint.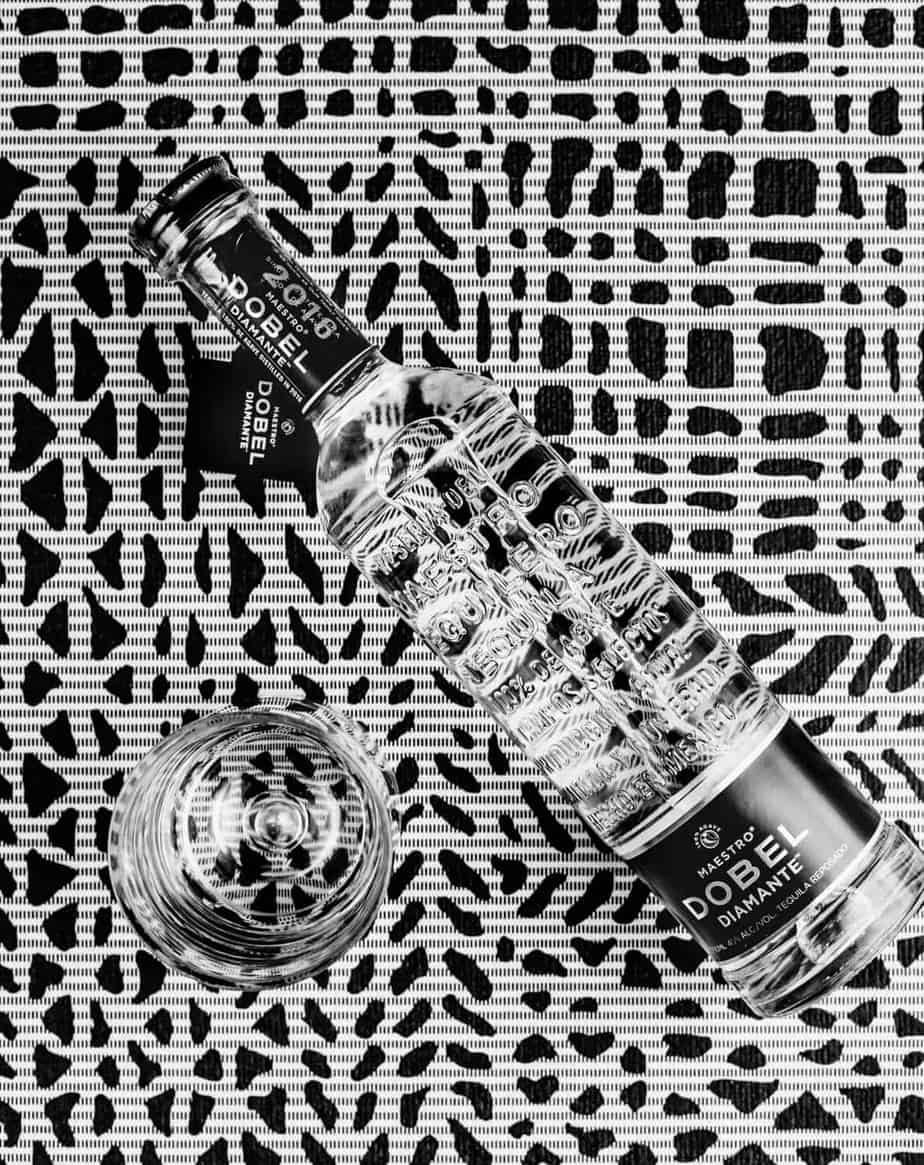 📖 Recipe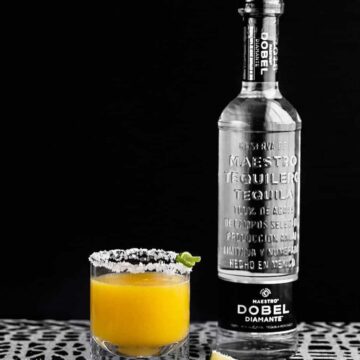 Tropical Cocktail with Tequila
Refreshing cocktail recipe with mango, pineapple, orange juice and lime juice.
Ingredients
2

oz

Maestro® Dobel Diamante™

2

oz

Agavero®

3

oz.

pineapple juice

3

oz

mango juice

3.5

oz

orange juice

5

oz

fresh lime juice

chili salt for rim of glas
Instructions
Mix juices, Agavero® and Maestro® Dobel Diamante™ together in a shaker.

Rub rim of glass with a lime slice and dip in chili salt.

Serve over ice and garnish with lime.