Let us celebrate the occasion with wine and delicious foods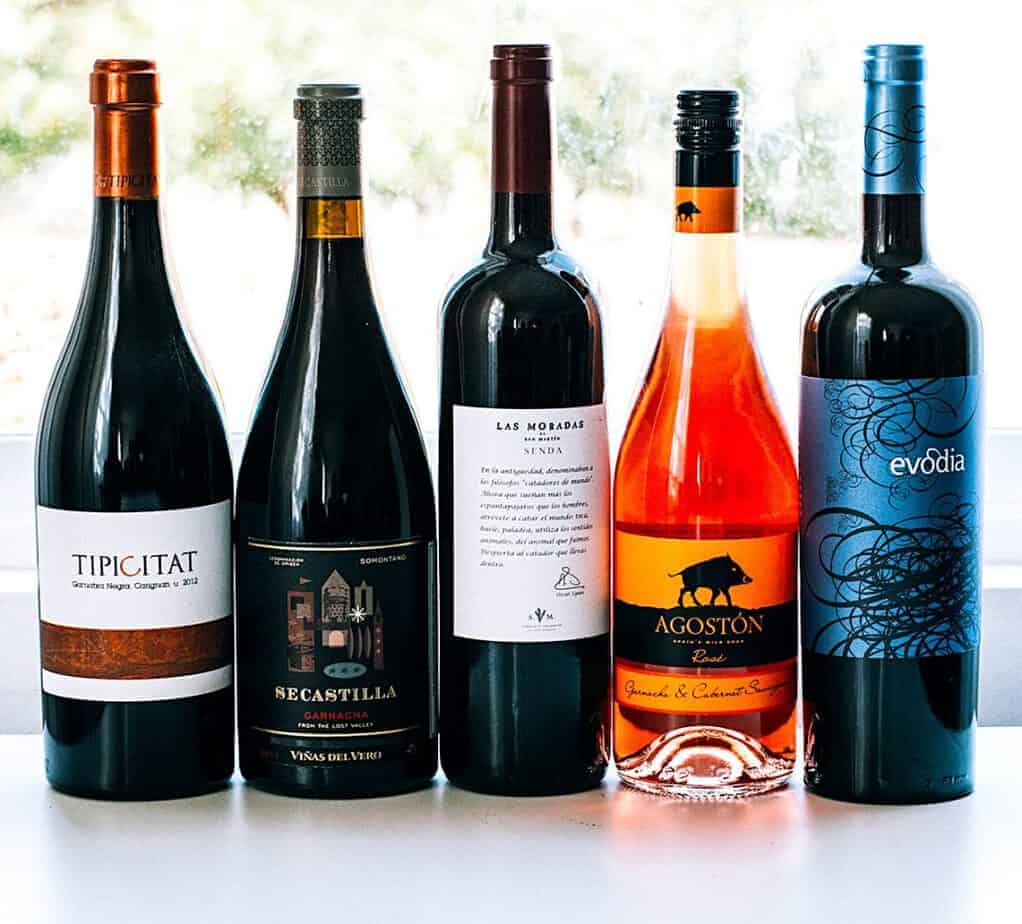 The mussels recipe is very easy to follow and so quick to make, giving me more time to celebrate International Garnacha Day the right way: spending more time chatting with friends while enjoying Garnacha wines.
I travelled to Barcelona, Spain early this year and had a wonderful time exploring the city, getting to know the culture, and of course trying delicious foods and wines. I knew that I would enjoy tapas in Spain but the cuisine as a whole proved to me how Spain is at the forefront for great food, be it traditional or modern.
While there I took a culinary class where I learned how to cook Authentic Spanish Dishes, such as Paella. I visited Spanish tapas bars and enjoyed wine sampling at its best. With artistic flair at every turn I think Barcelona is possibly my favorite city in Europe.
If you'd like to celebrate Garnacha Day the same way as I did, here's my recipe to create a delicious Spanish Mussels recipe in white wine and chorizo. I personally felt it paired perfectly with a rosé dry wine.

The Wines of Garnacha sent me 5 bottles of wine to try. They are very diverse but each had a distinguished and delicious flavor.
Here are the bottles and pairing ideas for each
o Las Moradas de San Martín, Senda, 2012: This full bodied wine pairs perfectly with an appetizer dish like dry meats and cheese, or with a chorizo dish.
o 2015 Altovinum Evodia Old Vines Garnacha: Flavorful taste, smooth texture, yet doesn't have a steep price. Pairs beautifully with lighter meats like chicken.
o Tipicitat Garnatxa Negra Carignan: One of my favorites, a true treat. Try this one with beef, lamb or pork.
o Agosto Rosé: The sweetness reins flavors of summer and spring: elegant fruits, dried flowers, herbs, berry notes.
o Secastilla Garnacha 2011 Vinas DelVero: Very good acidity, fresh, sweet. I haven't paired this one with a meal yet, but my husband and I thoroughly enjoyed it on its own!
These Spanish Garnacha wines will impress company with their taste, but you can have more than just a couple of bottles as their prices are truly reasonable. They are flexible for any time of year and dish, with tannins that are moderate without tasting bitter. I enjoyed learning about the Garnacha wines and how they're a Spanish tradition that is meant to be shared with others, similar to tapas.
Garnacha started in eastern Spain but gained in popularity and have long traditions across France, Italy, Croatia and Greece, and in recent centuries across the globe. Another fact about the Garnacha that made me an even bigger backer of their wines is how they are drought resistant and considered one of the most environmentally friendly wines in the world. I'm always on the lookout for environmentally friendly products and these delicious wines are just that.
Mussels in White Wine, Tomatoes and chorizo
Ingredients
3

pounds

mussels

,

(scrubbed and debearded)

¼

pound

chorizo

,

(chopped)

1

medium onion

,

(chopped)

2

tbsp

olive oil

3

cloves

garlic

,

(minced)

1

cup

chopped fresh tomatoes

1 ¼

cups

dry white wine

½

tsp

salt
Optional:
½ - 1

teaspoon

Saffron

red pepper flakes
Garnish:
Chopped parsley

Grilled bread
Instructions
In a dutch oven, put the olive oil over medium heat. Add the chopped onion and chorizo, stirring occasionally until the chopped onions soften for about 5 minutes.

Add garlic, tomatoes, wine, salt and the optional ingredients: chili pepper, saffron. Simmer for about 5 minutes.

Put the mussels in a dutch oven, cover, and cook at high heat, shaking the pot occasionally for about 5 minutes or until the mussels open.

Remove mussels from the pot to serving bowls. Discard any shells that do not open.

Sprinkle with fresh parsley and serve with grilled bread.
Nutrition
Calories:
375
kcal
Carbohydrates:
13
g
Protein:
26
g
Fat:
18
g
Saturated Fat:
4
g
Cholesterol:
66
mg
Sodium:
843
mg
Potassium:
746
mg
Fiber:
1
g
Sugar:
3
g
Vitamin A:
689
IU
Vitamin C:
22
mg
Calcium:
66
mg
Iron:
8
mg