Very refreshing Orange Margarita Recipe with Ginger Syrup and Lime, made of Agavero Orange, lime juice, ginger, honey and Gran Centenario Reposado. Served in a salt-rimmed cocktail glass.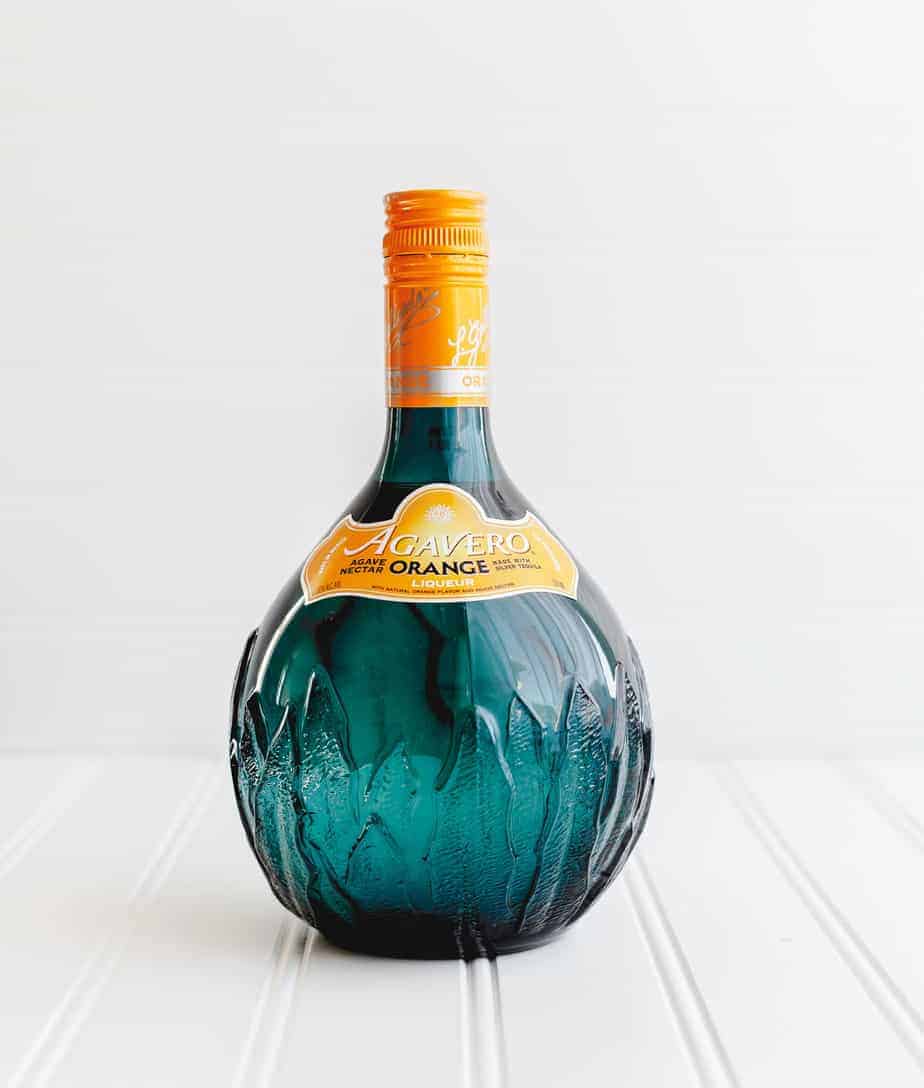 This Orange Margarita Recipe with Ginger Syrup and Lime may have the look of a traditional marg, but the taste veers far from the norm with elements of sweetness and warm spice. With margaritas being wildly popular as the #1 cocktail in the US, this is a great party drink that's quick to whip together yet makes a memorable impression. Martini's aren't the only drink where you can get creative and play with sophisticated flavors, and doing so with a margarita is simply more fun.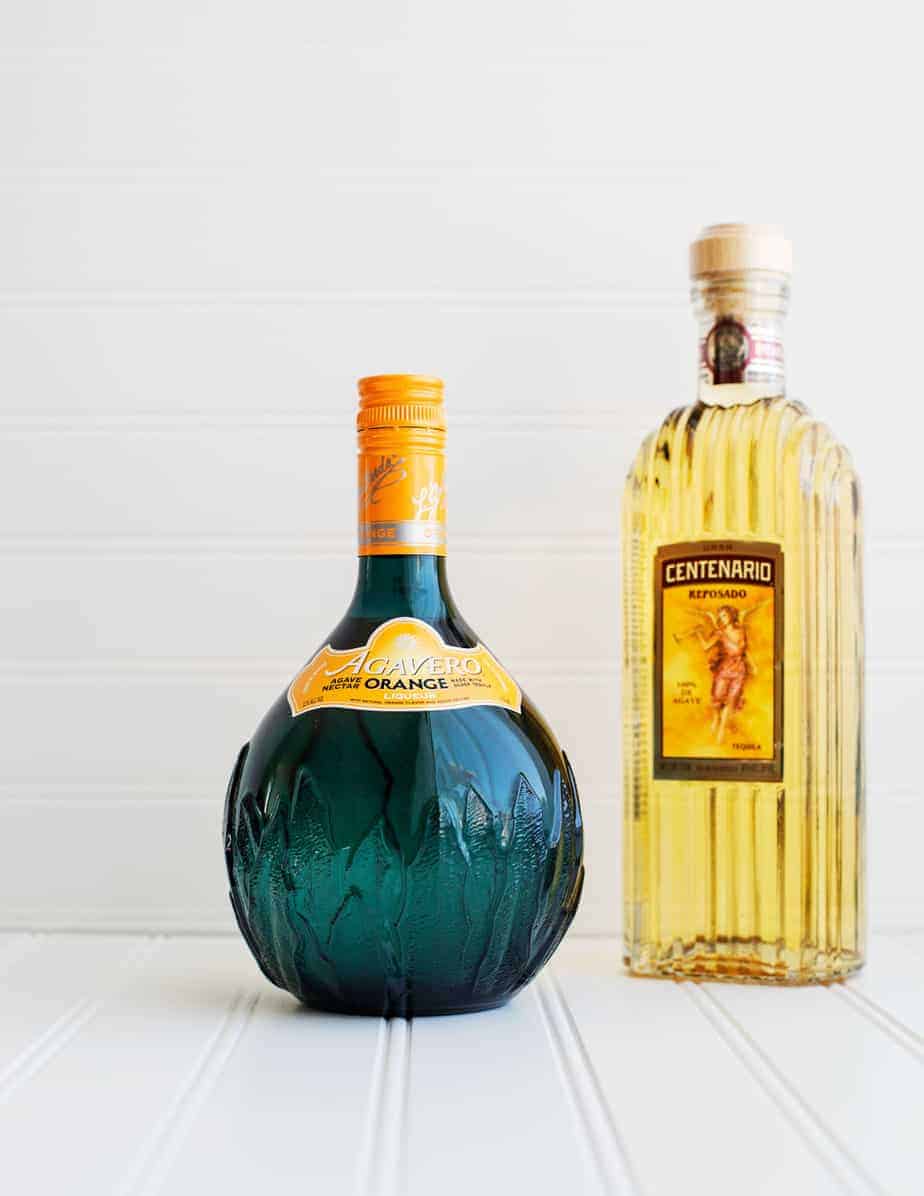 With many of my recipes I am flexible and say to go ahead and substitute in a different ingredient here or there. This recipe however really does click when you use the exact ingredients listed. Fresh squeezed limes for example taste so much better than bottled lime juice. As for the Agavero Orange, it's a tequila based liqueur that is different from any other on the market. I've found that adding some of it into even a standard margarita will elevate the taste, and in a recipe like this where it's the centerpiece will have people asking about it. It's up to you whether you'd like to share that information or keep it as your secret weapon!
The best things about Agavero Orange are that:
1). It's made from a blend of 100% blue agave tequila
2). It gets its refreshing taste not just from infused oranges but also pure agave nectar, which is an ingredient that I often add to my margaritas anyway.
3). It's from the Jalisco region of Mexico (alongside all of the best tequila in the world), and
4). The bottle is beautiful, one that we're proud to put up on our bar.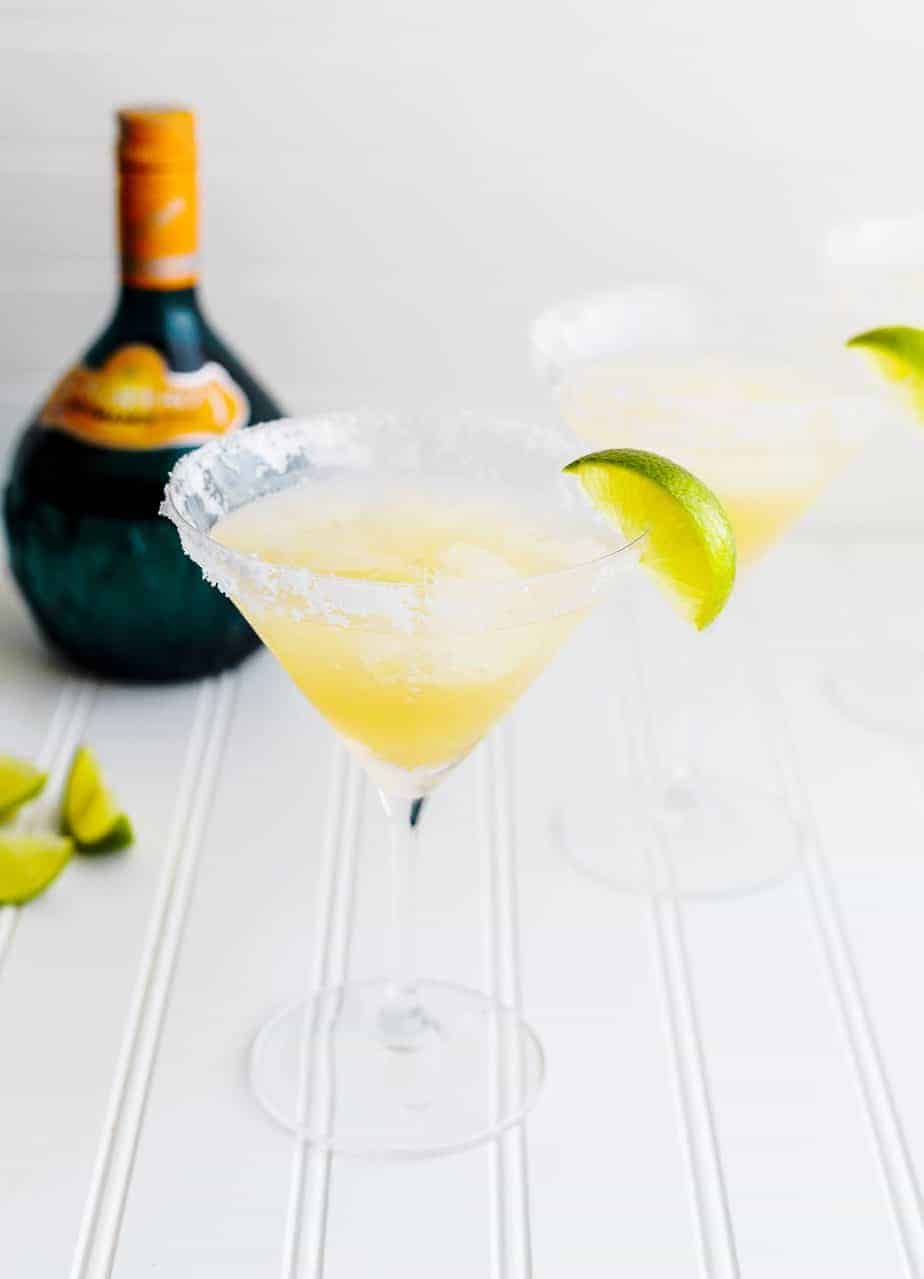 You can learn more about Agavero Orange here. Agavero Orange is a tequila based liqueur that is the perfect addition to any margarita recipe. It's Gran Centenario tequila's perfect match, and it's your dance partner, party pleaser and top-secret ingredient.
The recipe also calls for Gran Centenario, a tequila that has been around since 1857 and goes down smooth every time. I think what differentiates this tequila are the aromas and hints of tastes from citrus to aged oak. This margarita's other key ingredient is ginger, and in regards to that I'd just recommend buying some extra as it can go quick when mixing it into a drink, especially at a party.
This Orange Margarita recipe and the content of this post are the content is intended for adults of the ages 21+.
Orange Margarita Recipe with Ginger Syrup and Lime
📖 Recipe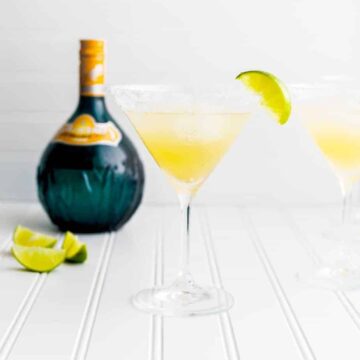 Orange Margarita with Ginger Syrup and Lime
Ingredients
½

cup

Gran Centenario Reposado

¼

cup

Agavero Orange Liqueur

½

tablespoon

fresh squeezed lime

Margarita salt

½

¾

tablespoon Ginger Syrup
To Make Ginger Syrup (about 4 servings):
½

pound

of fresh ginger

,

peeled and smashed or thinly sliced

4

tablespoons

100% honey

2

cups

water
Instructions
Ginger Syrup:
Bring ginger, honey, and water to a simmer in a small saucepan over medium-low heat.

Keep stirring until the honey dissolved, simmer, uncovered until the juice has thicken for about 20-25 minutes.

Set aside and let it cool to room temperature
To Make Margarita:
Rub the rim of a glass with a piece of citrus to wet it.

Press the rim of a cocktail glass into the margarita salt to rim the edge.

In a pitcher or using a cocktail shaker or a mini blender, stir in the Gran Centenario Reposado, Agavero Orange Liqueur, fresh squeezed lime, ½ - ¾ tablespoon ginger syrup until well blended.

Fill the cocktail glass with ice then margarita mixture, serve with a slice of lime.