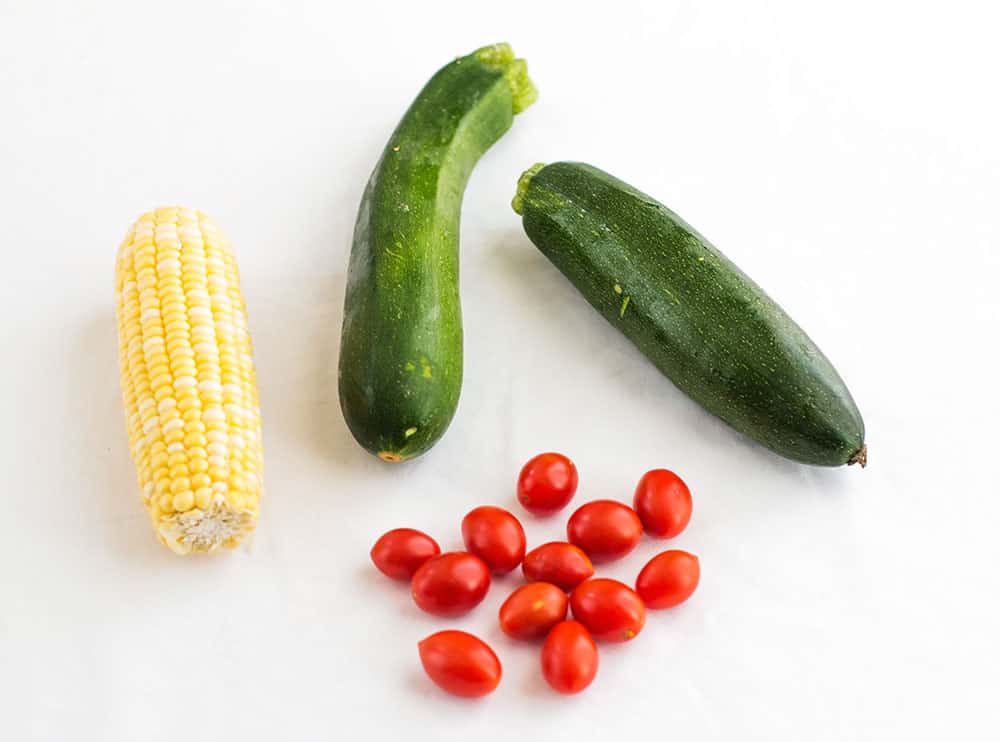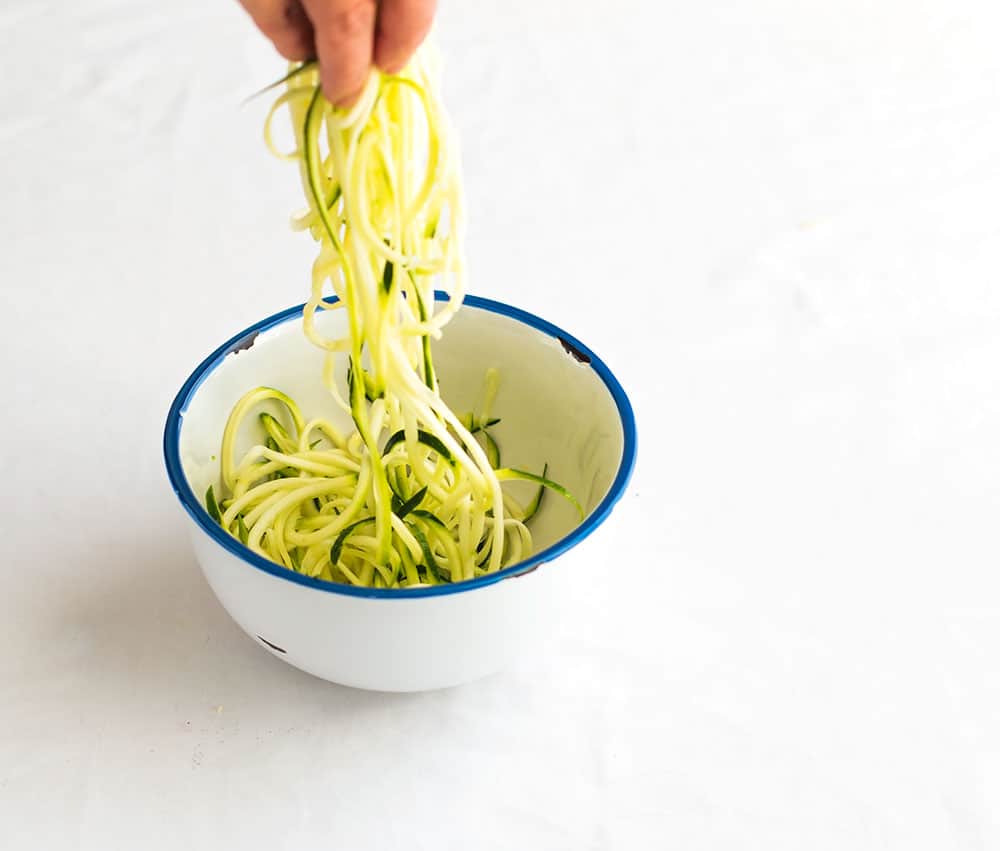 Shame on me for not using corn on the cob nearly enough the last few years. First off it is one of those vegetables that is fun to eat. My kids love grabbing a big cob and going to town for 5 minutes, it's one of the few vegetables they'll eat in its entirety and ask for seconds. Corn on the cob is also amazing when cooked on the grill, I've recently been playing with a lot of different mesquite flavors and am corn is taking in the flavors quite nicely. For these fall and winter months many of us don't want to fight the cold weather to grill our food and luckily corn on the cob also tastes great baked or boiled. Boiling is the easiest way, and how I cooked the corn in this particular recipe. Boiling is a very quick option, too.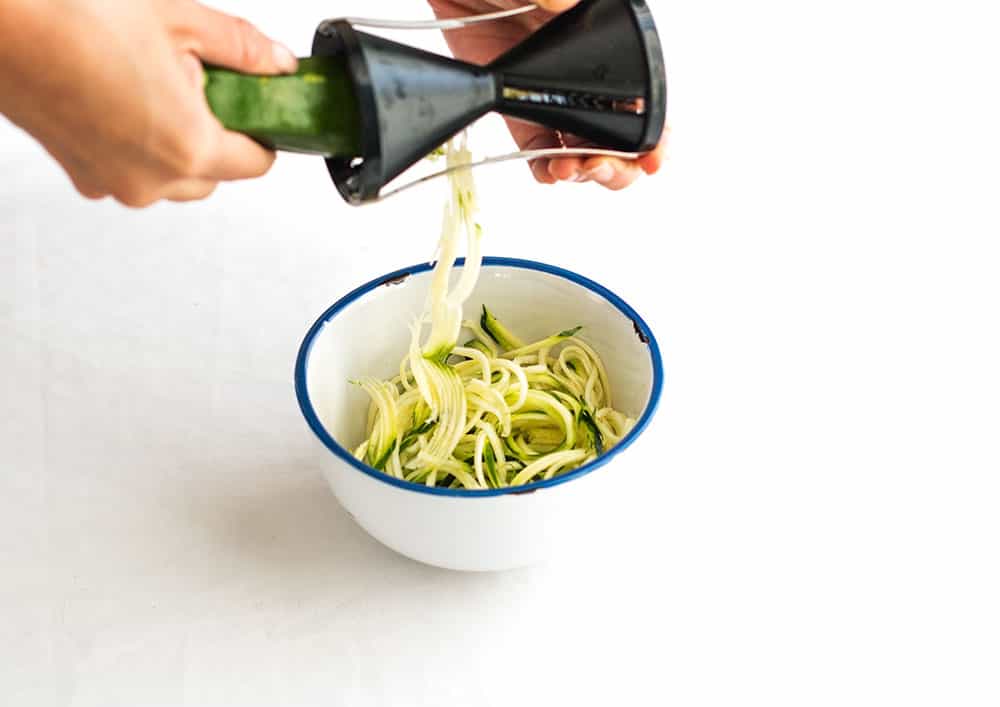 I picked up my corn from the grocery store and selected those with bright green husks that fit snugly around the ears (I learned to look for these things from my husband who grew up in the Midwest and consumed tons of corn growing up). When boiling be sure not to overcook your corn, and don't use salt in the water. As far as prepping the corn, I personally enjoy bigger chunks of corn, rather than individual kernels. The texture of the grid is unique and adds a lot to each bite (and also for presentation). I used a single cob in this recipe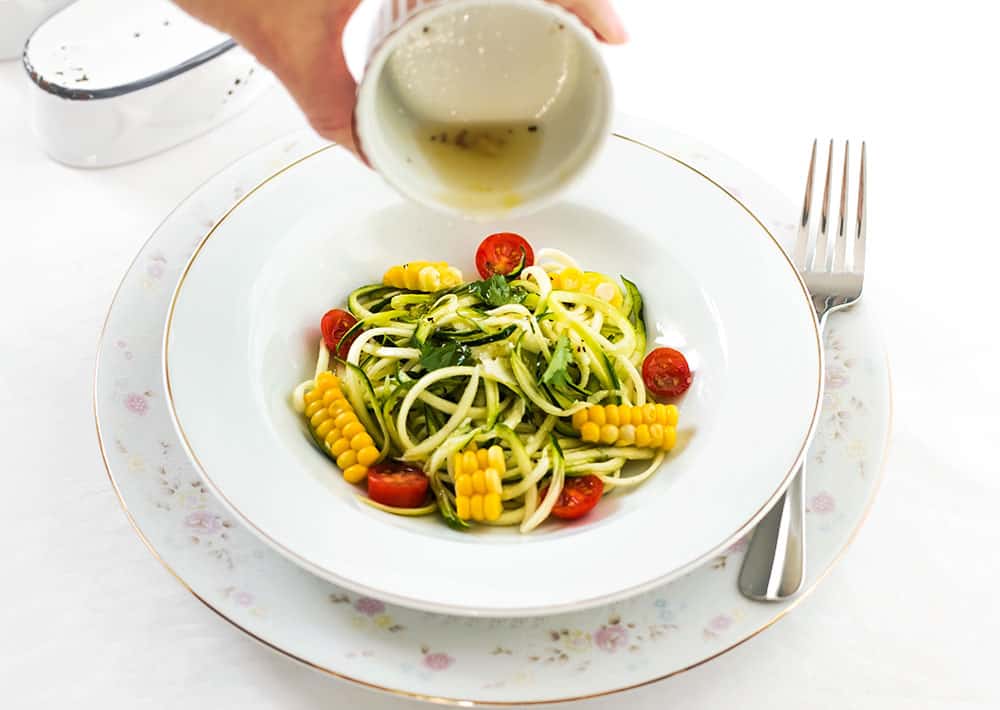 The other star of this simple salad is the zucchini. I use a vegetable spiralizer to get an amazing texture. For those of you who have a family member that doesn't like eating vegetables, the spiralizer will be your best friend. It changes the form of zucchini, squash and other veggies to thin strands that seem to take on a lighter taste. With some light olive oil sauce and tomatoes it feels much like easting pasta, and will likely please even those picky eaters. My favorite spiralizer is one that I picked up from Williams Sonoma and has 4 different blades, giving a nice variety of shapes. It's easy to clean and I haven't had any nicks or cuts using it, two of the big plusses for any kitchen tool with a blade. For this salad I was in a rush and misplaced the blade I was looking for, so I just used my backup Zucchini Spaghetti Pasta Maker which works pretty well, too.
Lemon juice is a great addition to the salad as well, keeping with the light and healthy (yet flavorful) theme. My husband actually finished his salad and then scooped up the little bit of dressing that was remaining. I would normally find that odd but it is really a refreshing combination without any bad elements.
Spiralized Zucchini and Corn on the Cob Salad Recipe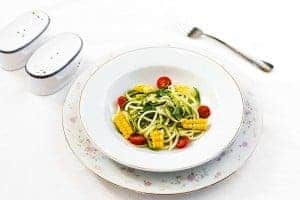 Spiralized Zucchini and Corn on the Cob Salad
Ingredients
1

Zucchini

1

Corn Cob

,

boiled

½

cup

of Cherry Tomatoes

⅓

cup

Olive Oil

2

tablespoons

Fresh Lemon Juice

Salt/Pepper
Instructions
Whisk olive oil, lemon juice, salt/pepper in a bowl and set aside

Use the vegetable spriralizer and to cut zucchini into long spirals

Cut cherry tomatoes in half

Boil corn for about 7-8 minutes in unsalted water

Mix tomatoes, zucchini, corn in a bowl and drizzle with salad dressing