Disclosure: This is a collaboration post.
When researching the best hotels in Prague we kept seeing The Mozart Hotel show atop a number of different searches and lists. The hotel is stunning and its location and views are bar-none the best in Prague. It has a rich history dating back centuries when it would accommodate the noble Pachta family, as well as Wolfgang Amadeus Mozart while he composed his Six German dances. Countless other celebrated names and royalty have since visited this hotel as they enjoyed spectacular Prague. Needless to say, we were thrilled when The Mozart Hotel agreed to host us so we could experience all that it and the city and hotel had to offer.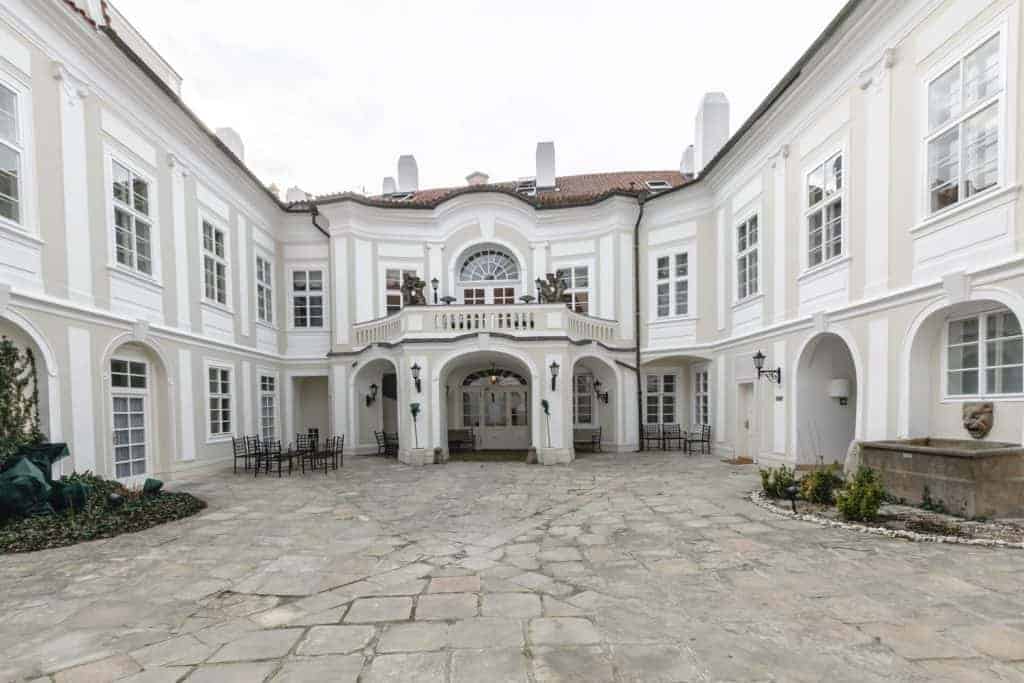 Location of the Mozart Hotel Prague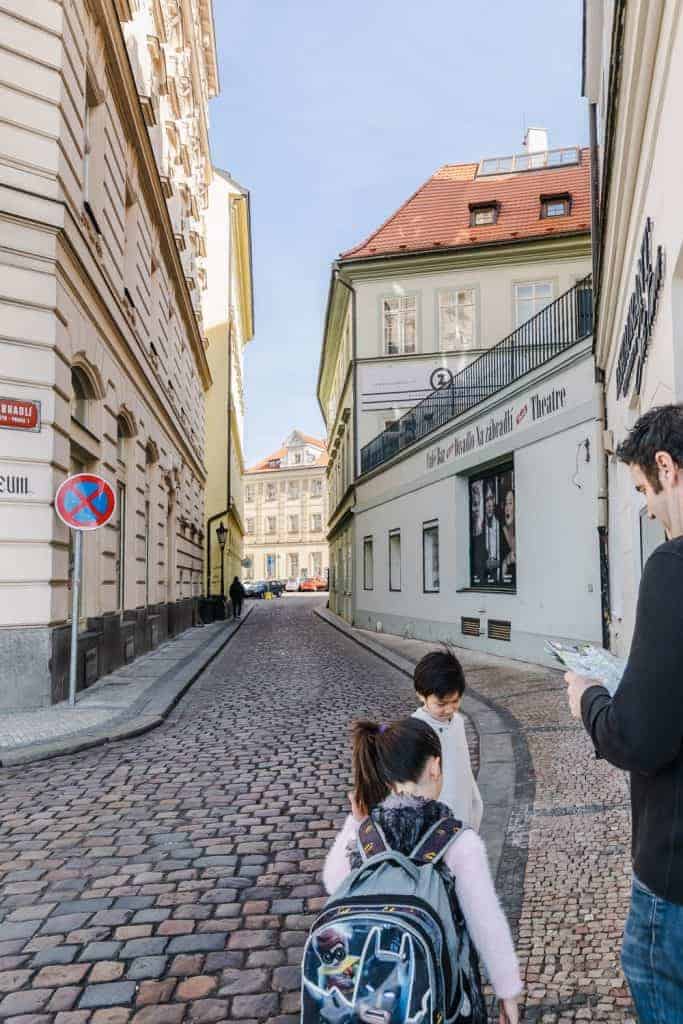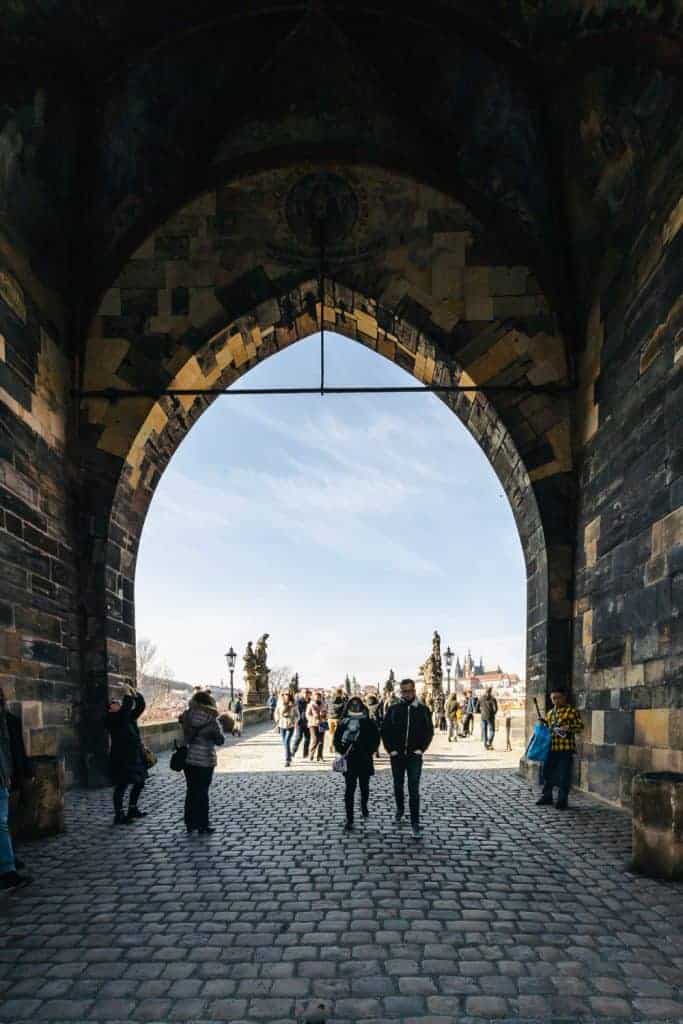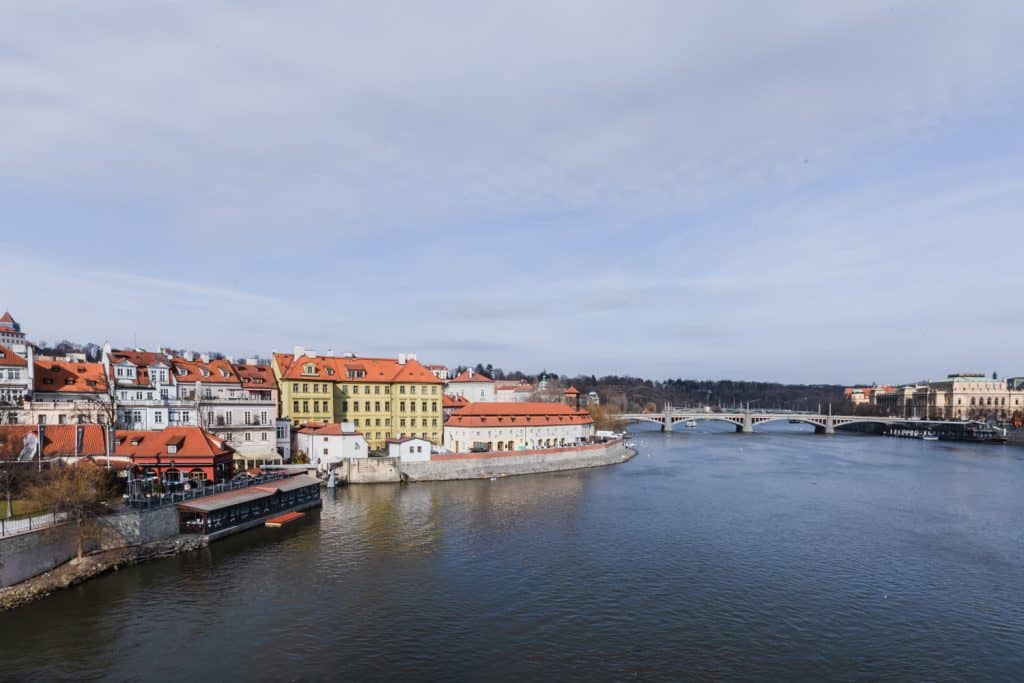 It's our first time to Prague so we wanted to make sure we were walking distance to the best attractions. First on that list was the Charles Bridge, an iconic landmark of the city and gateway to Prague Castle, St. Vitus Cathedral, Lessertown, and the other beautiful sites across the Vitlava River. This was the view that we were most excited about, not just in Prague but in all of Europe. The The Mozart Hotel offered this breathtaking view, which we enjoyed while eating breakfast each morning. It was just two or three-minute walk to the start of the Charles Bridge (the Old Town Bridge Tower, which is a wonder in and of itself). This made for some nice strolls at both dusk and dawn and enabled me to snap pictures when the lighting was just right.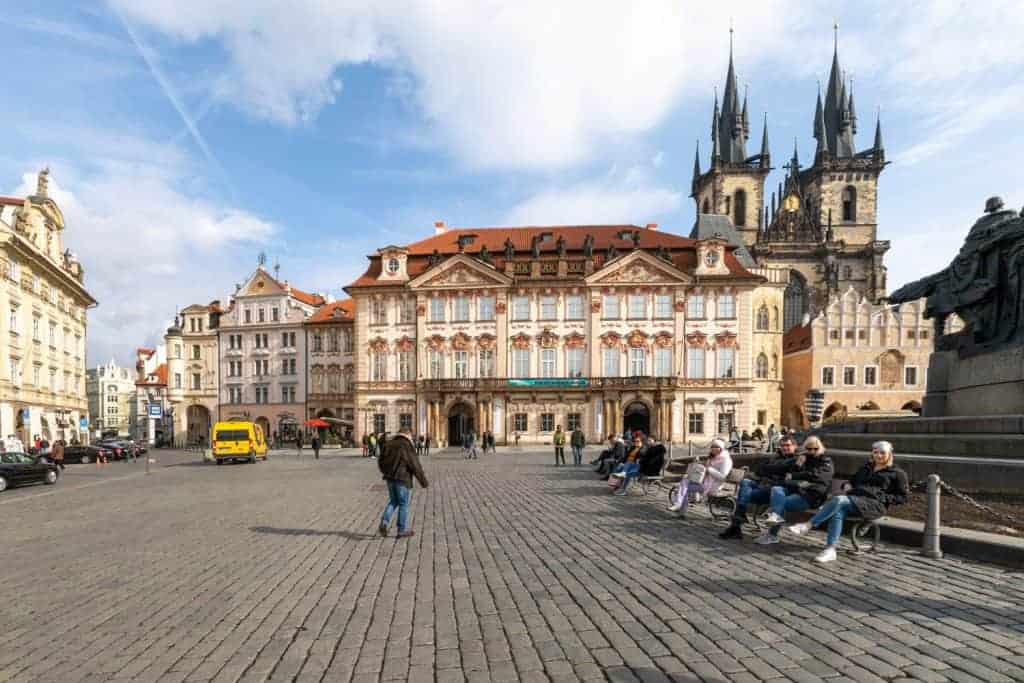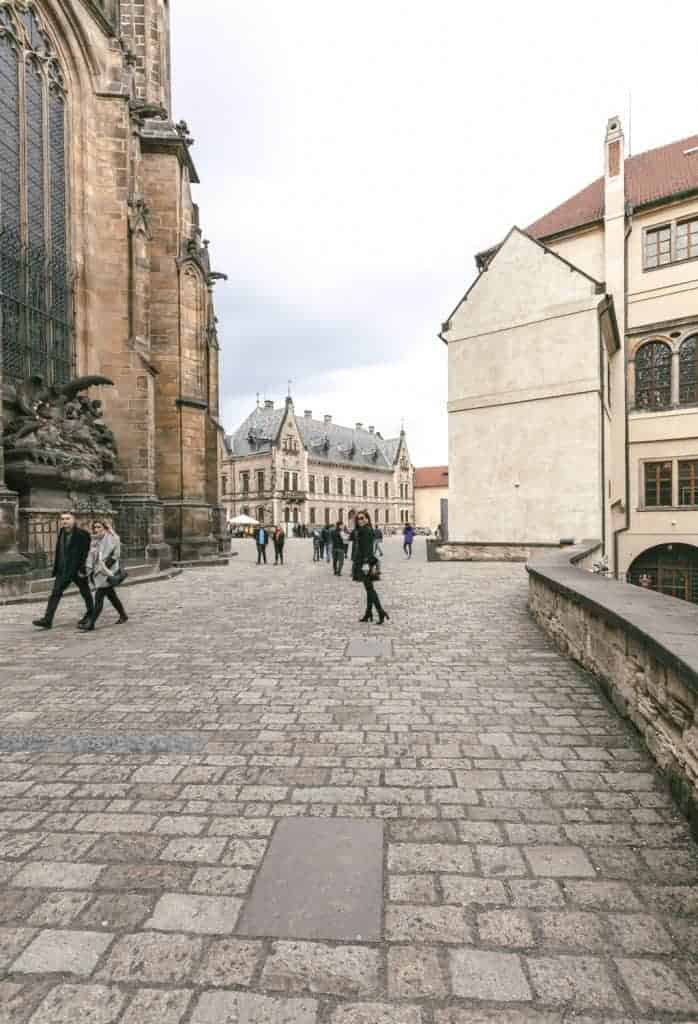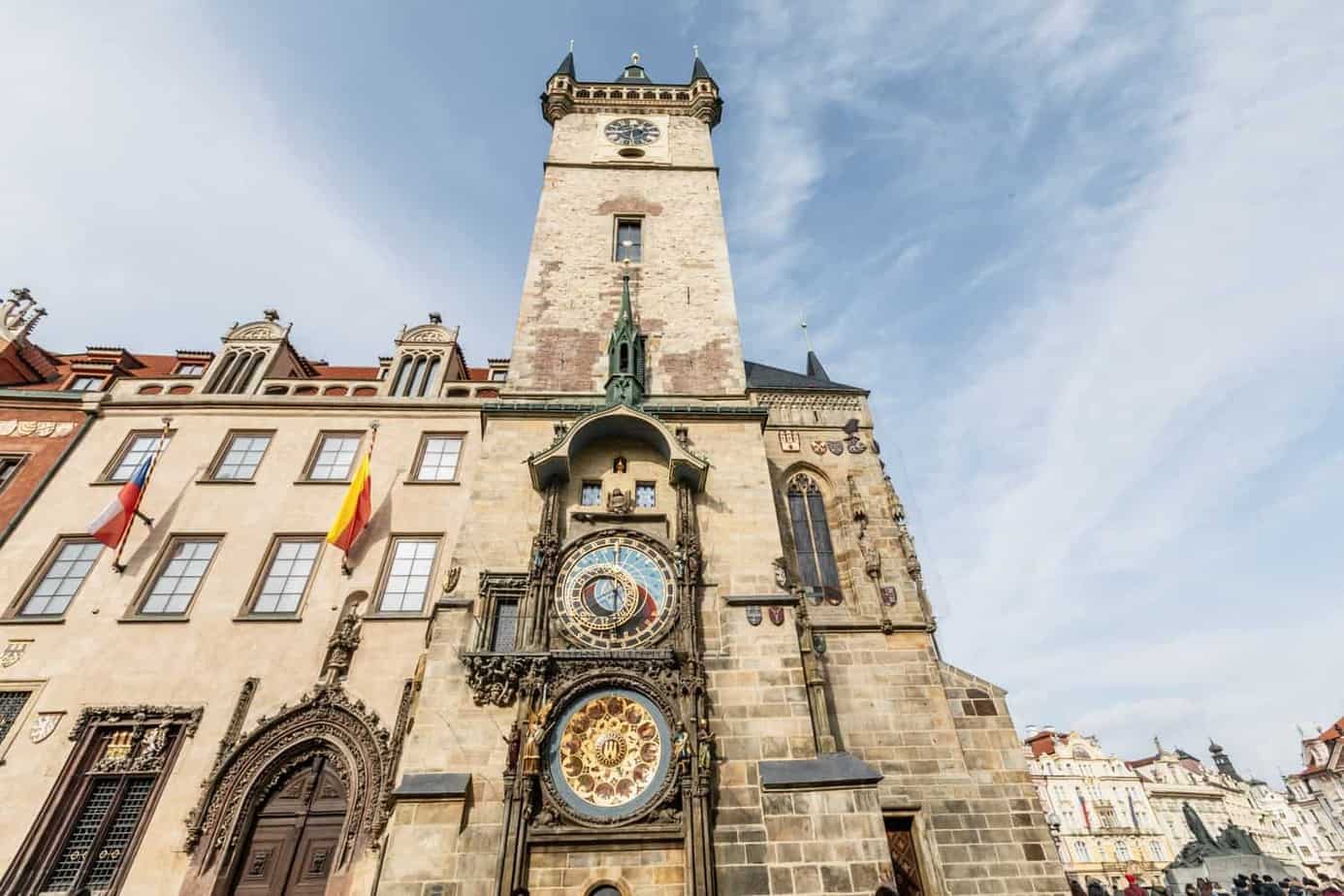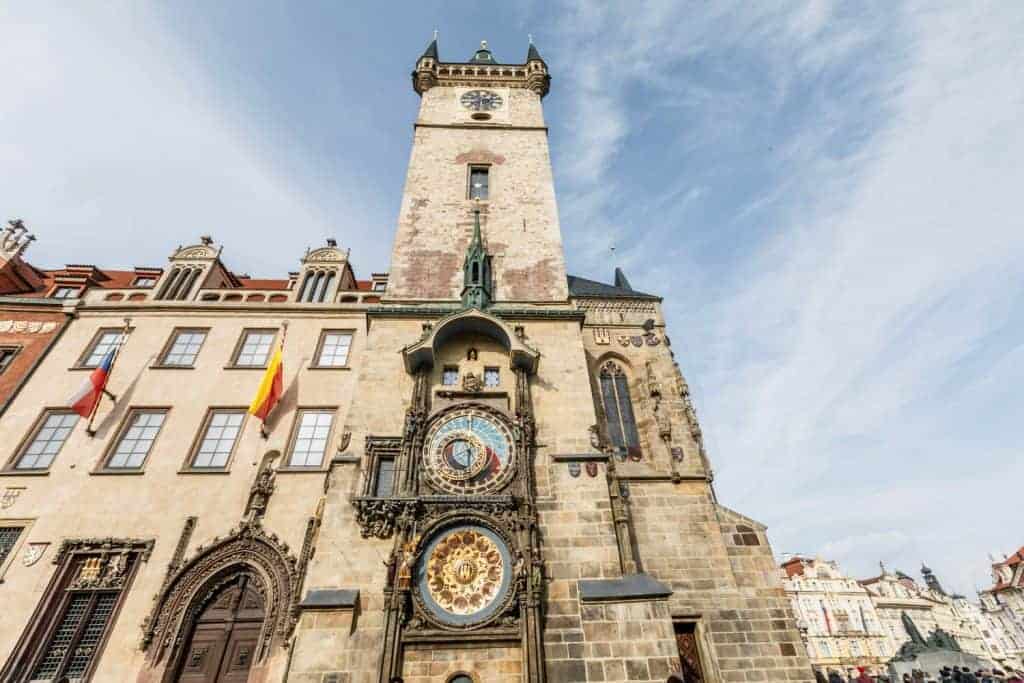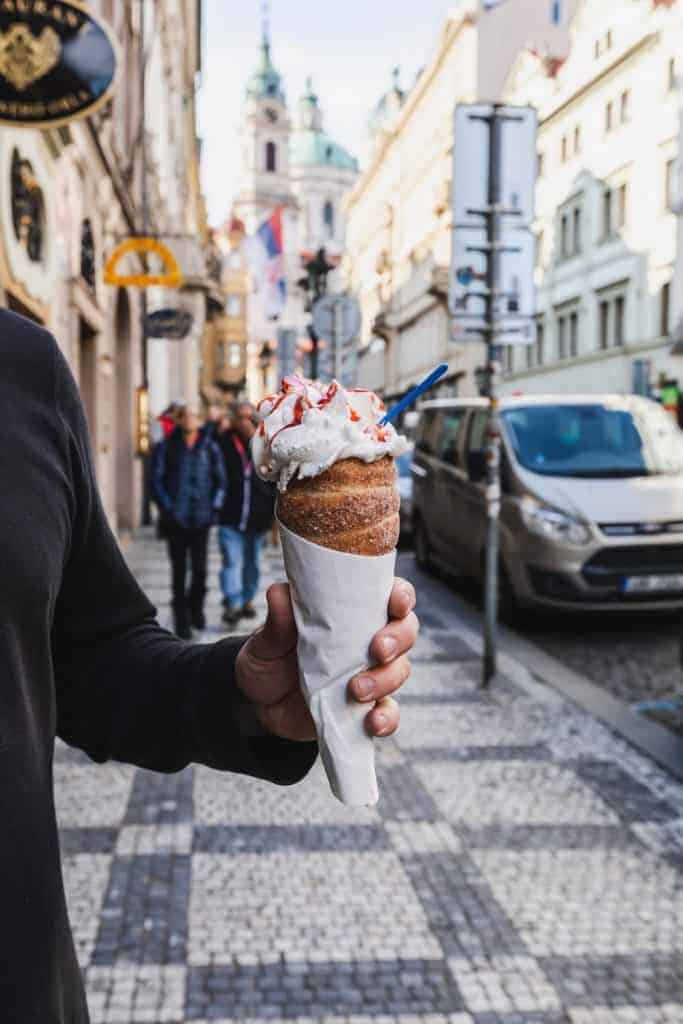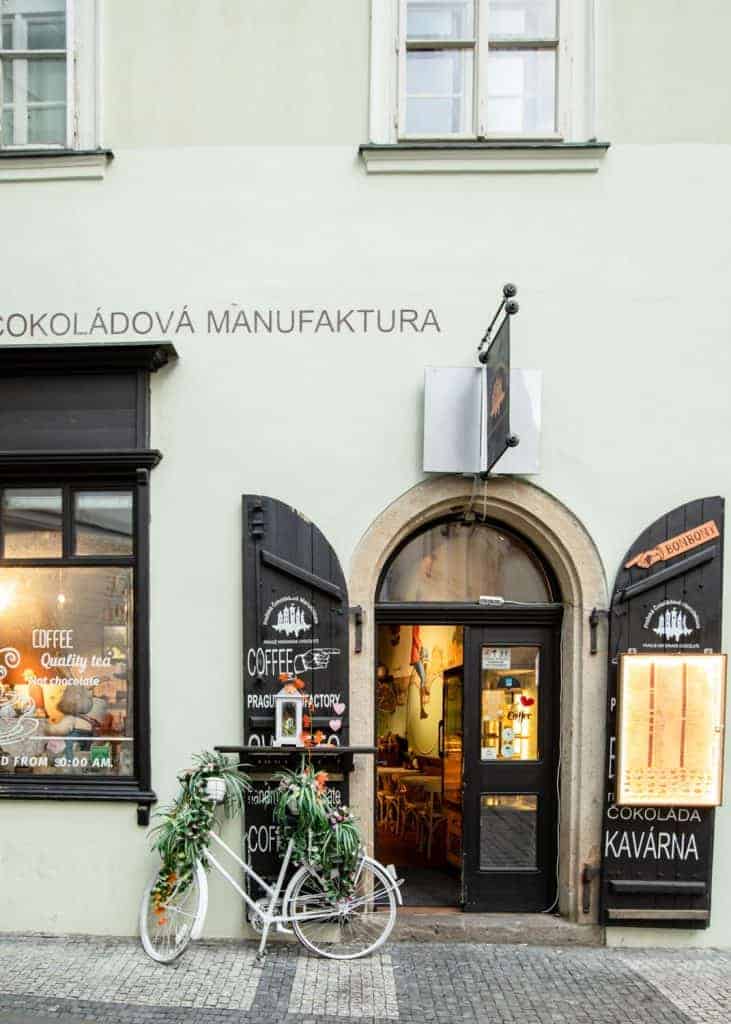 A short three-minute stroll through cobblestone streets in the other direction of the Mozart Hotel led us to Old Town and the heart of the city. The Astronomical Clock and ornate gothic churches were more impressive than we had imagined, and the outdoor markets and shopping stretched far beyond Old Town Square.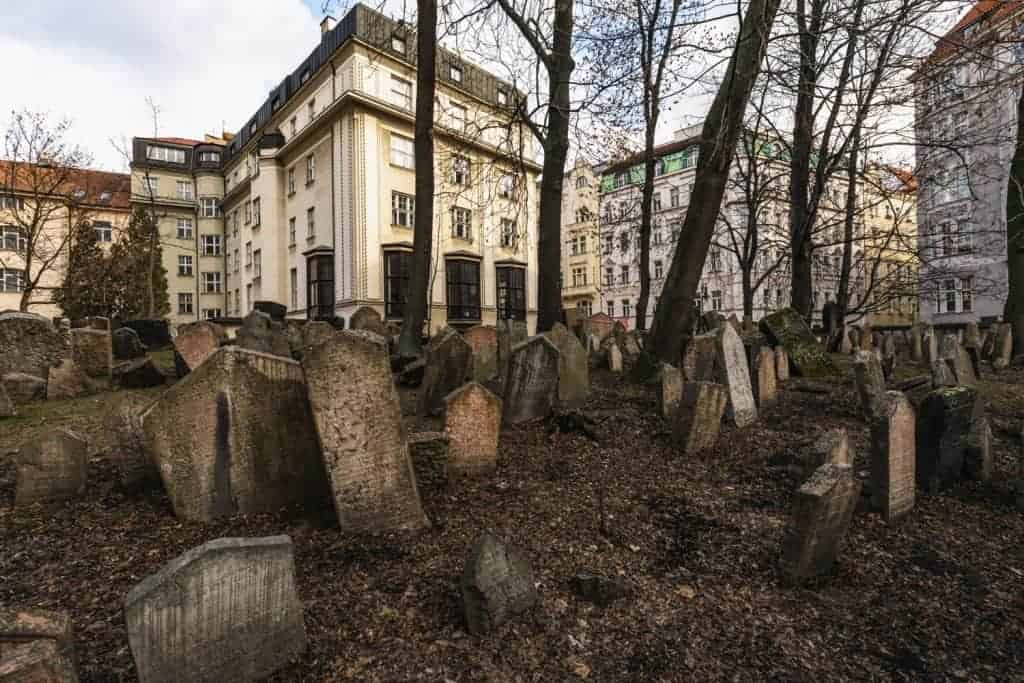 A bit further away was Wenceslas Square, which was a bit too commercial of an area for my taste. I preferred spending time in the Jewish Quarter as it was fascinating with its many, diverse synagogues (my favorite being the Spanish Synagogue), and the Old Jewish Cemetery.
Suites at The Mozart Hotel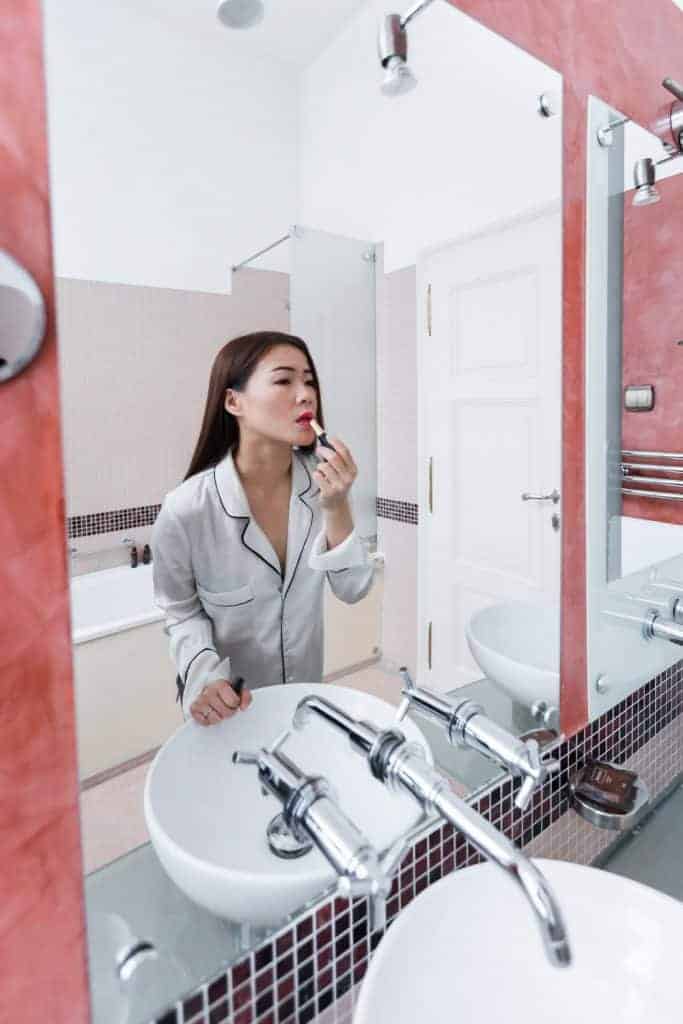 Our Suite at the Mozart Hotel was massive and had an Art Nouveau design that fit so perfectly with the charming city around us. It was fun for us to imagine all of the royal families that were in that same suite over the centuries when it was formerly known as the Pachtuv Palace. It really was fit for a king! The ceilings must have been 15 feet high and huge royal curtains adorned every window. The bed was comfortable and definitely premium in quality, a good thing to have after walking miles and miles each day in Prague. The showers were hot and my kids loved the bathtub. The bathroom had double vanities and like the rest of the suite was spacious, clean, and elegant.
Our room had a balcony where I enjoyed coffee every morning and a nice in-room breakfast on the final day of our stay.
The luxury of the Mozart Hotel Hotel Prague
The staff at the Mozart Hotel Hotel goes well out of their way to make each guest's experience special. Any time we had a question, request or favor they made us feel as though it was their top priority. My husband asked for a few tips on where to go in the city and came away with highlighted maps, places that only the locals would know, and special deals on things to do. My husband was keen on drinking good beer in Prague and their recommendations did not disappoint.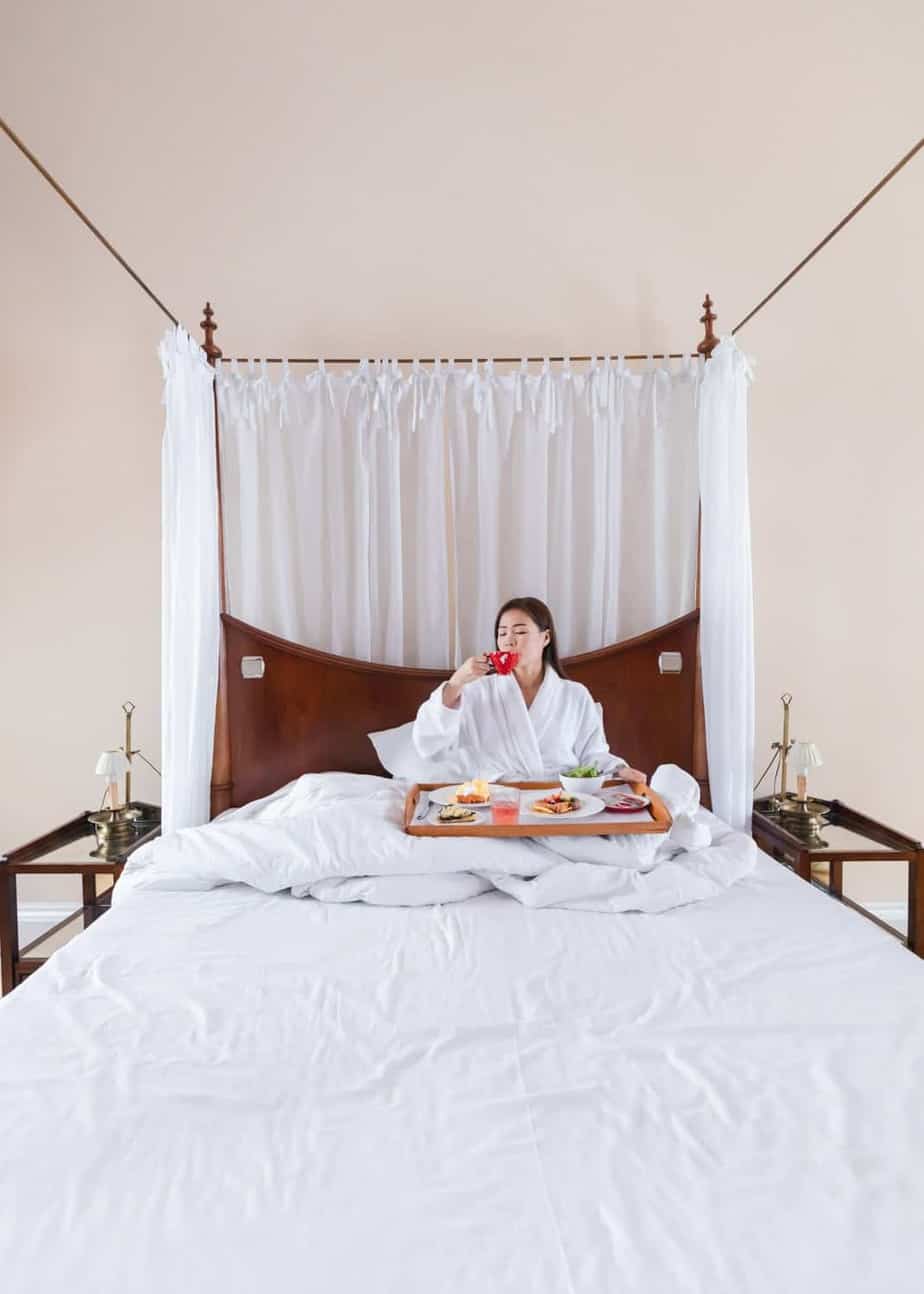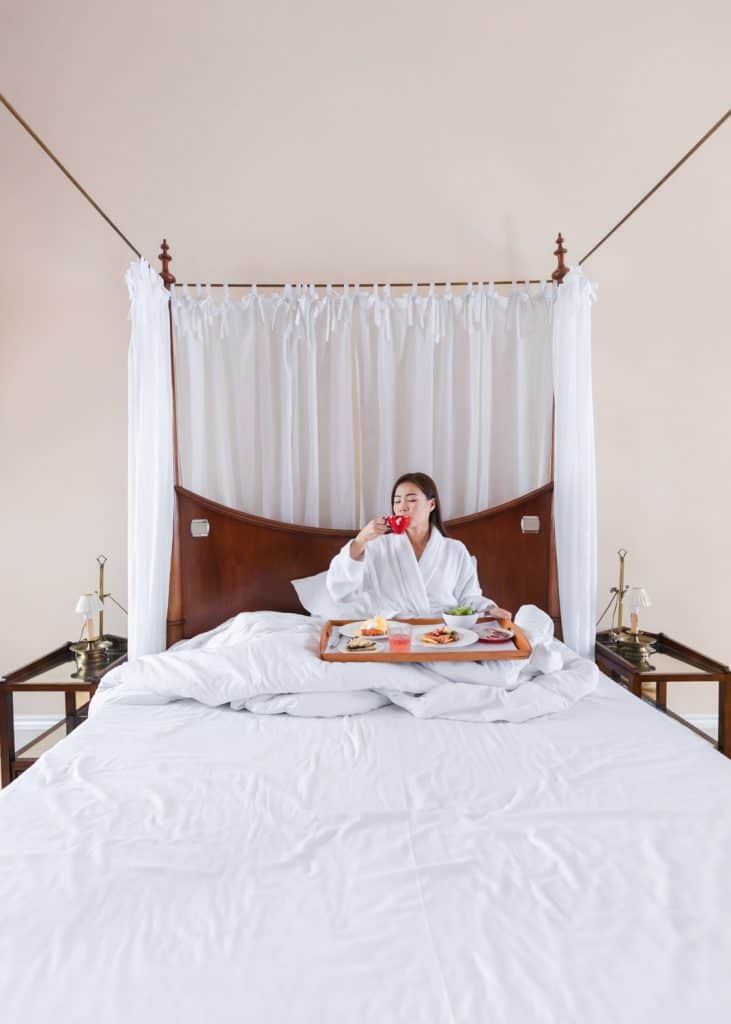 Although the hotel is charming and romantic they have modern features too, one of which was the smartphone they provided for the duration of our stay. We used it daily for navigation, taking pictures, and researching the best places in Prague to eat and drink. Charging our phones was a constant battle across Europe but in Prague, we didn't have that issue.
Another favorite thing of mine about the Mozart Hotel was its lush courtyards. They were perfect with beautiful stone paving, lion head fountains, plants, and the pearl exterior of the hotel all around.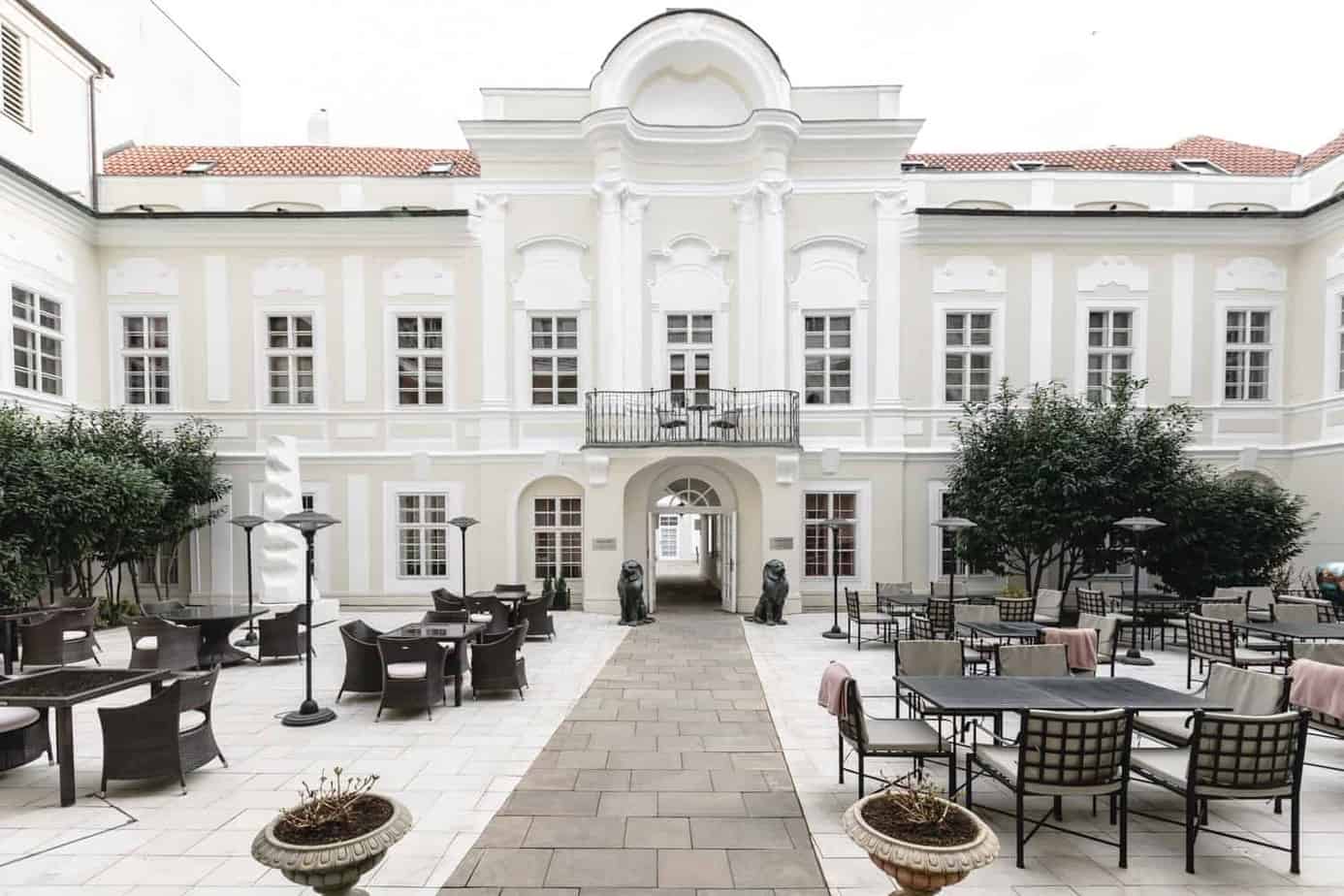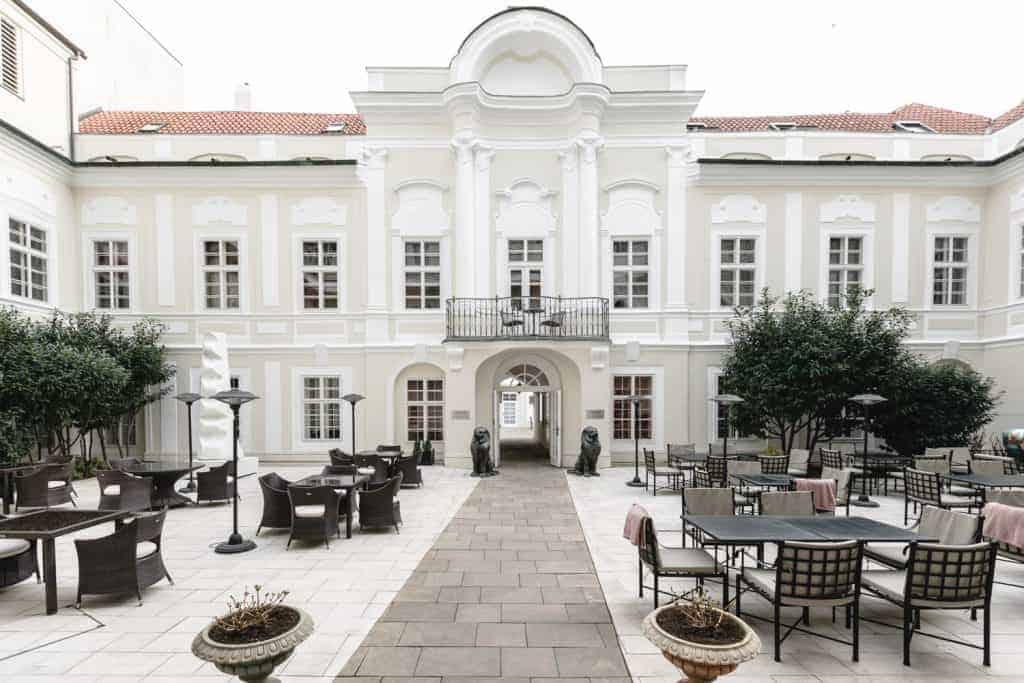 Restaurant Mozart Hotel
The full breakfast offered at Restaurant Mozart Hotel was the perfect way to start each morning. As mentioned the restaurant boasts some of the best views in the city. Another "view" in the restaurant was of our food being prepared through their large open window to the kitchen. I've always loved when restaurants offer this, especially places like Mozart Hotel where chefs are crafting fine, memorable dishes.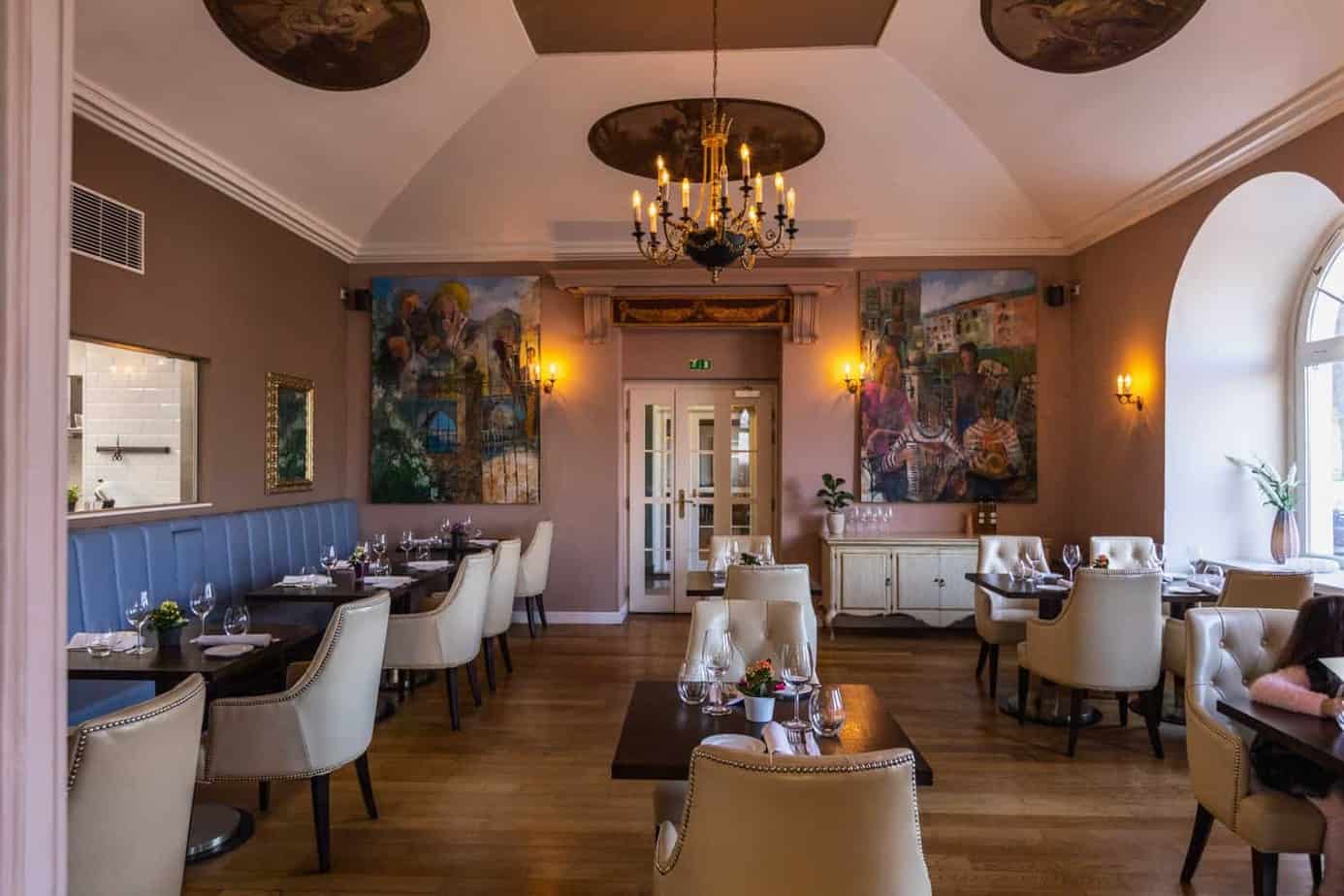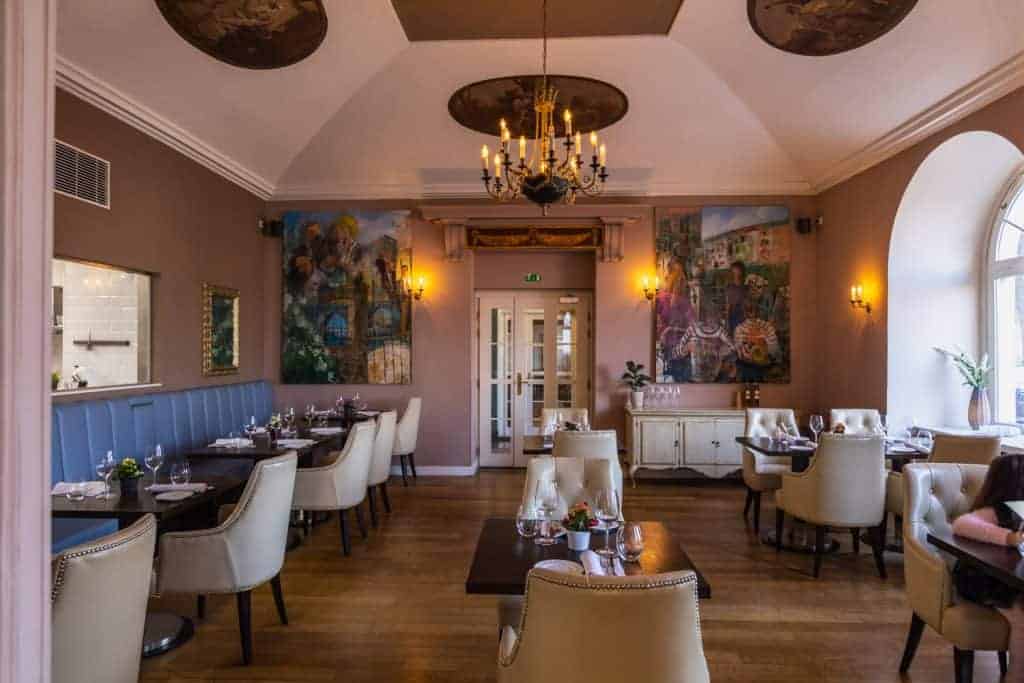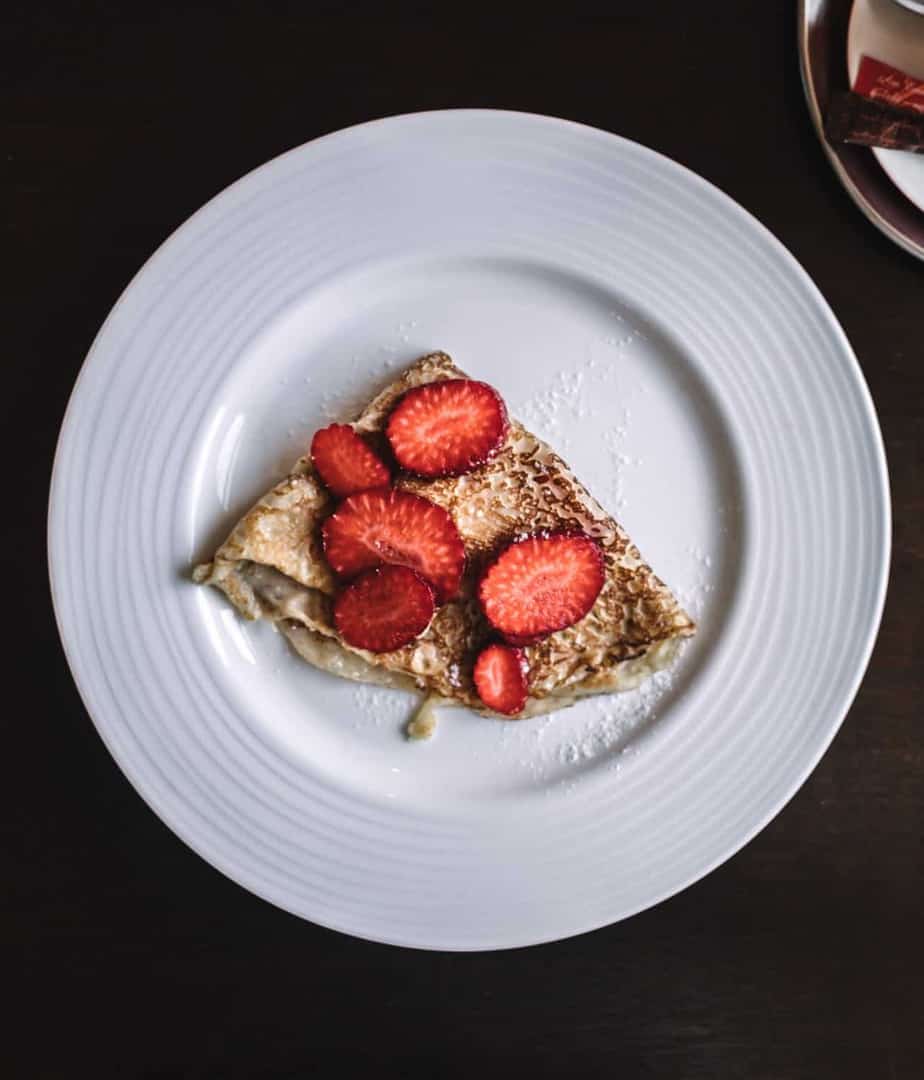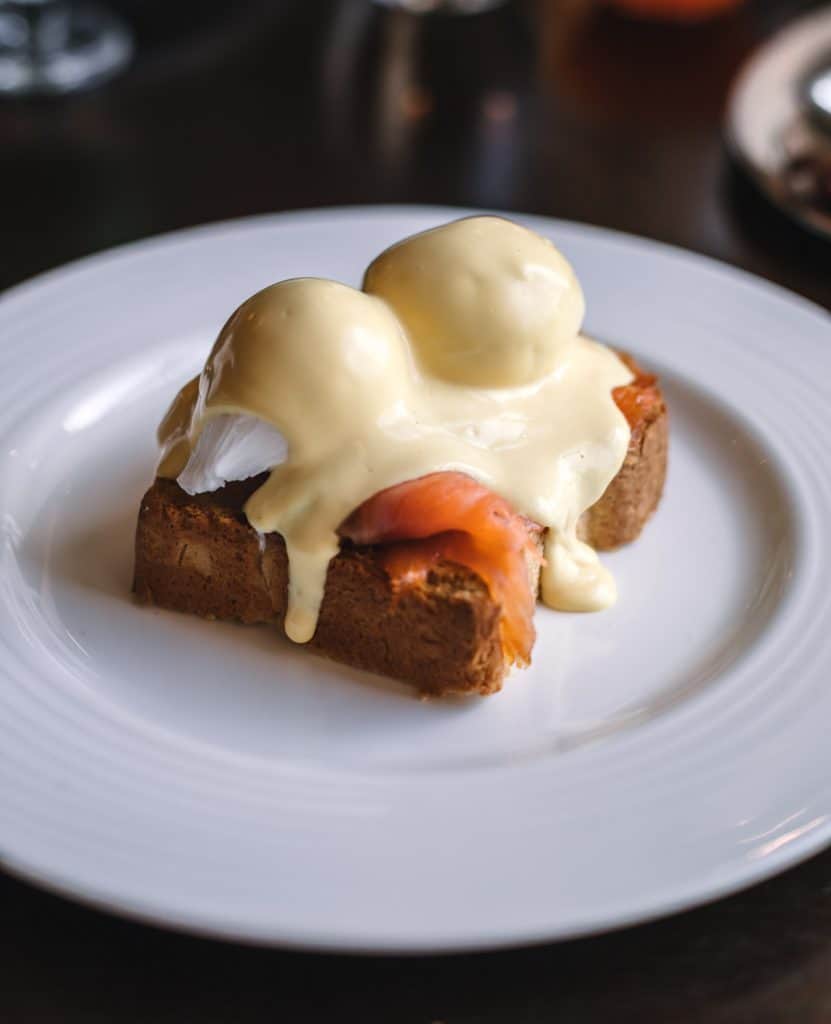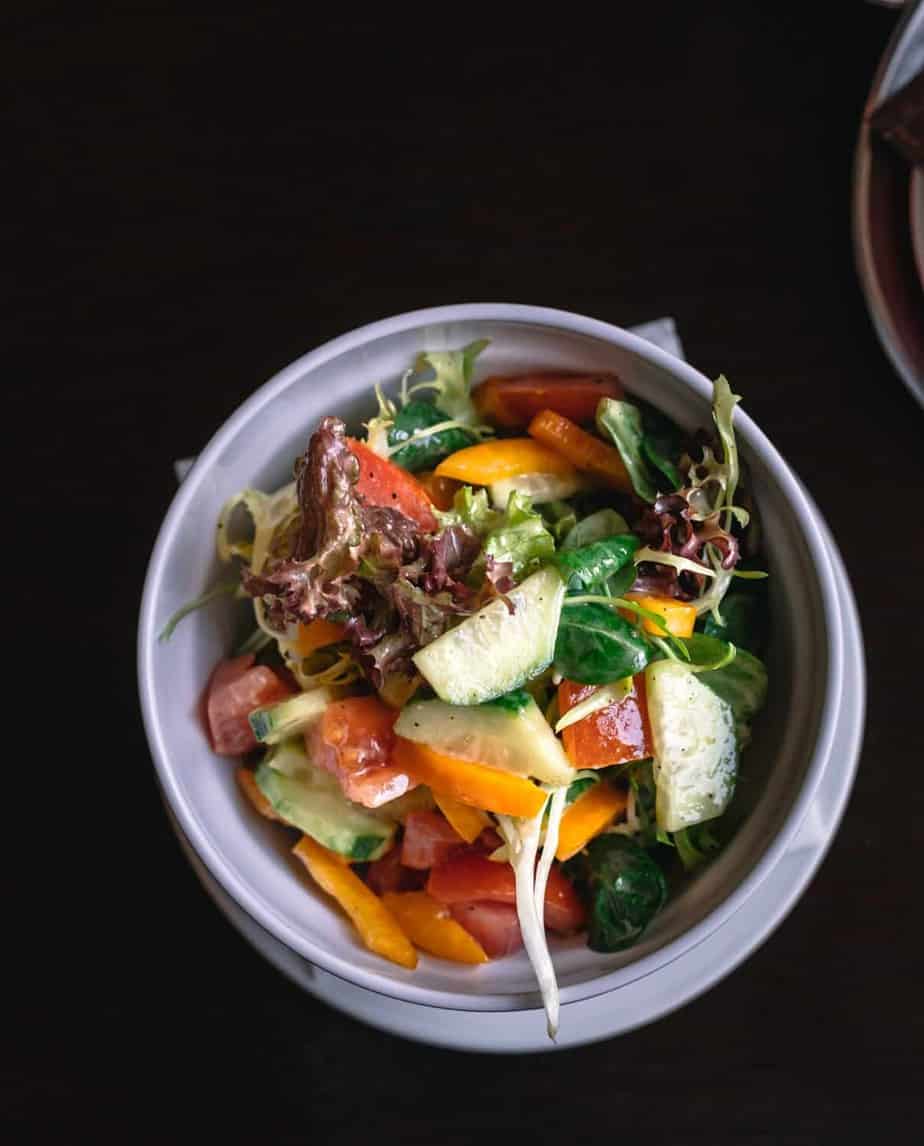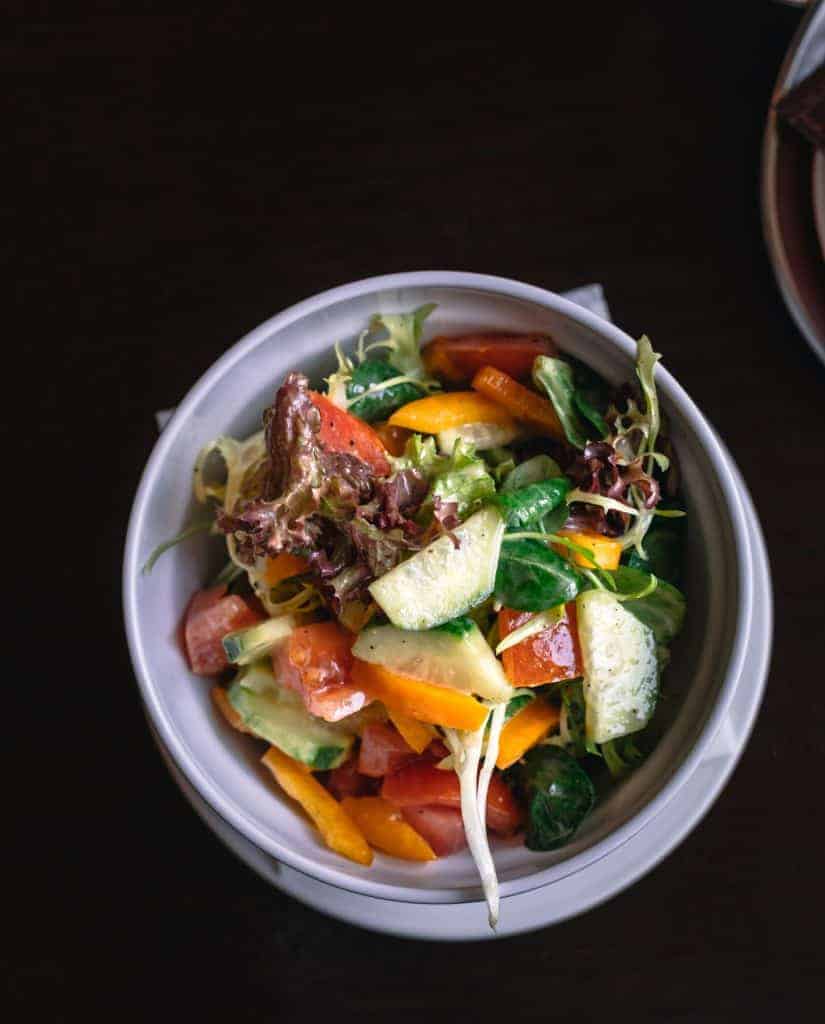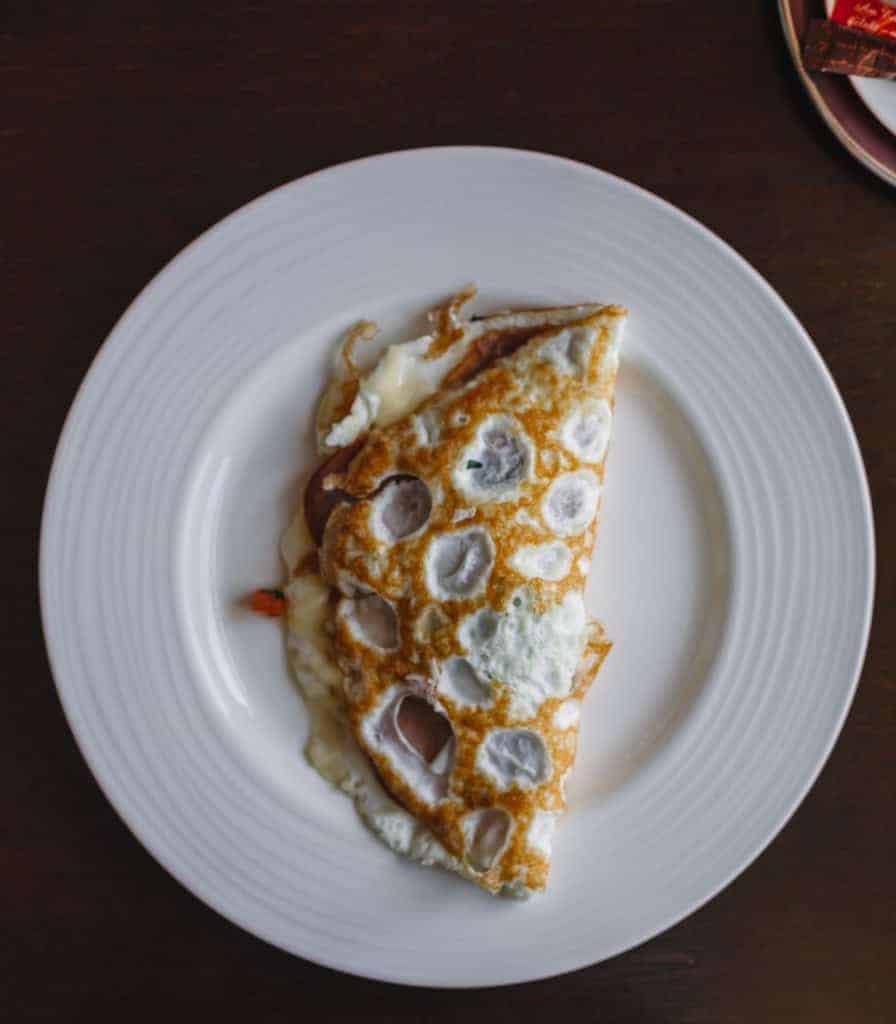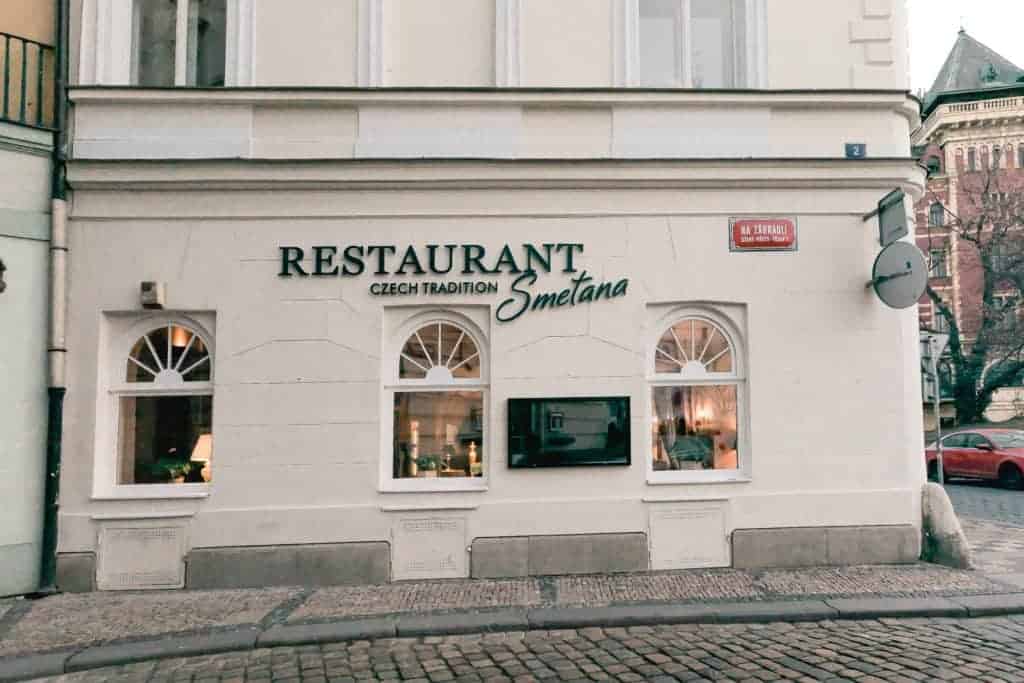 The food at Restaurant Mozart was flawless, each item fresh, flavorful and nicely plated. My go-to item each morning was their delicious eggs benedict, but I think our family tried almost every item on their breakfast menu from omelets to waffles. I was reluctant to order a salad early in the morning but was so glad that I did as the veggies and dressing were refreshing and light. I regret not coming back to try out their dinner options (especially their local cuisine items such as goulash, bohemian duck, or Moravian Pork Wheel).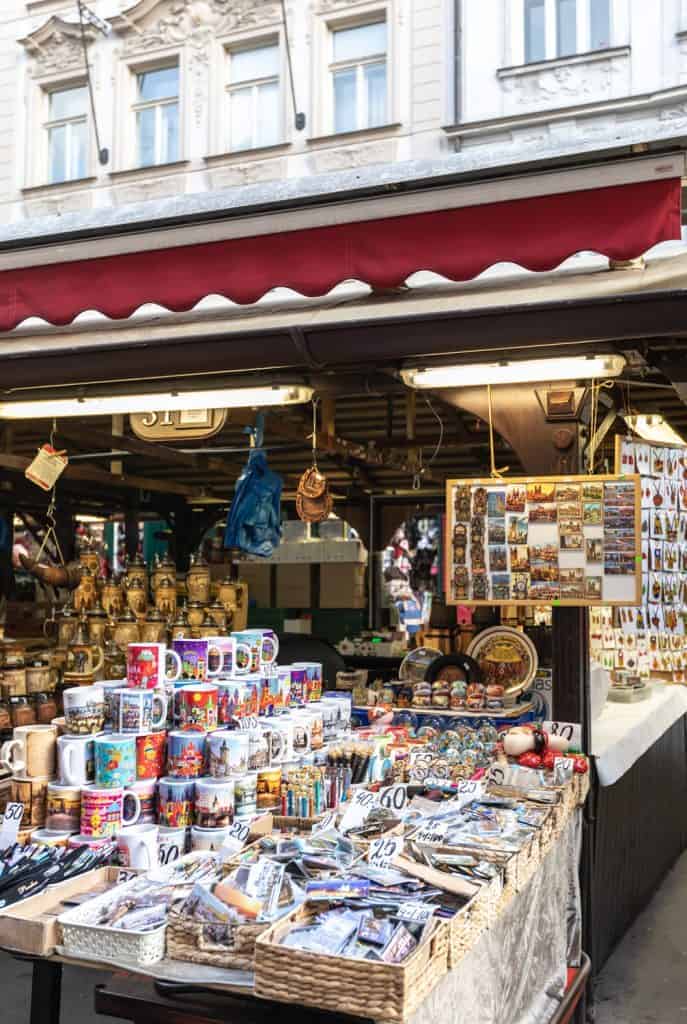 Prague was everything and more than we expected and I plan on returning with different family members in the near future. I really enjoyed coming in the off-season as I've heard it can be quite crowded with tourists during the summer months. Convenience and comfort are so important to me when traveling and Mozart Hotel Prague couldn't have provided a better experience in either category. The hotel provides more of an experience than just a place to stay, and I highly recommend it to anyone planning on visiting Prague.
Mozart Hotel - Formerly Pachtuv | Luxury Prague Hotel
Address: Karoliny Světlé 34, 110 00 Staré Město, Czechia
Phone: +420 234 705 111