I was fortunate to recently receive a new washer and dryer set from Speed Queen. Below I share my opinions and experiences I have had with the units on how they have performed thus far. I think the real test of a washer and dryer unit is after a longer period of time than just a few months, so I'll do a follow-up post in due time. The Speed Queen brand specializes in durability (and have a warranty to back it), so I'm quite optimistic.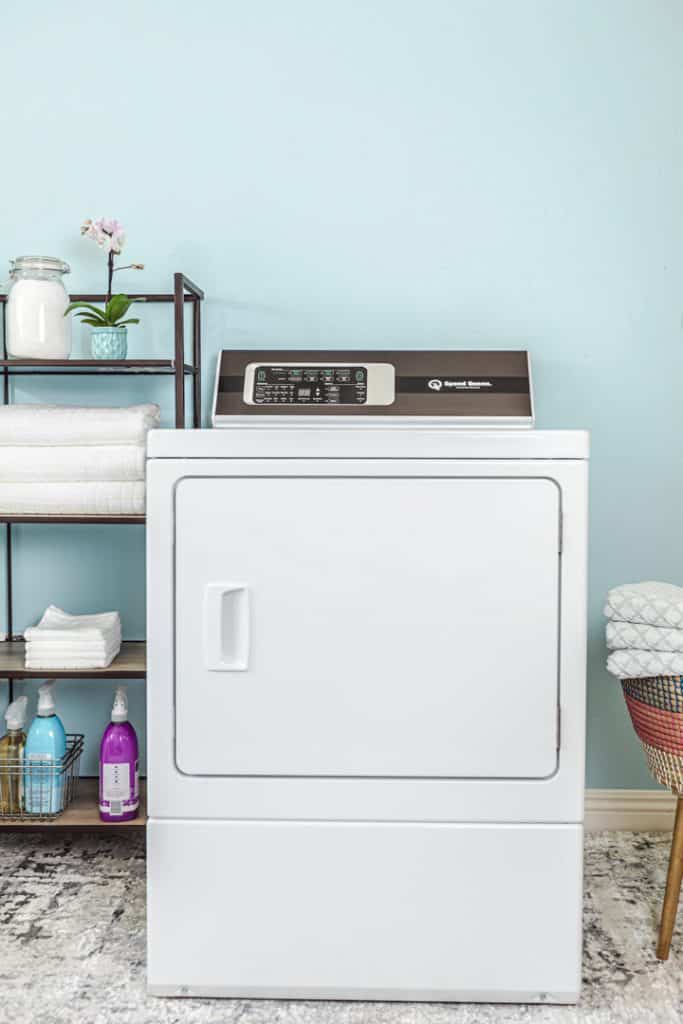 Speed Queen Removing Food Stains
As a blogger with a big focus on food, I spend half of my days in the kitchen. While the end result can look nice, my kitchen and clothes oftentimes look like they've been through a disaster. I was never one to wear aprons so my clothes get very messy, and I like to be in some of the shots on my blog so having my clothes looking new is huge for me. I put my Speed Queen washer and dryer up against my daily kitchen messes over the last month and it's been outstanding.
I can have it on a more delicate setting for my kitchen linens which are fragile and pricey, and it could get out some pretty bad stains without affecting the colors. This is due to the Speed Queen Perfect WashTM, a feature targeted on that balance. For a few of our pants and shirts (like my husband's Pink Floyd concert T), the faded and dated look kind of works, but for the rest of my garments and kitchen linens, I need the color to stay true and pop in pictures. Going to the extreme of hand-washing kitchen linens or delicate bras is not something I have time for, and I'm very happy thus far with Speed Queen getting these items clean without tearing or damaging them.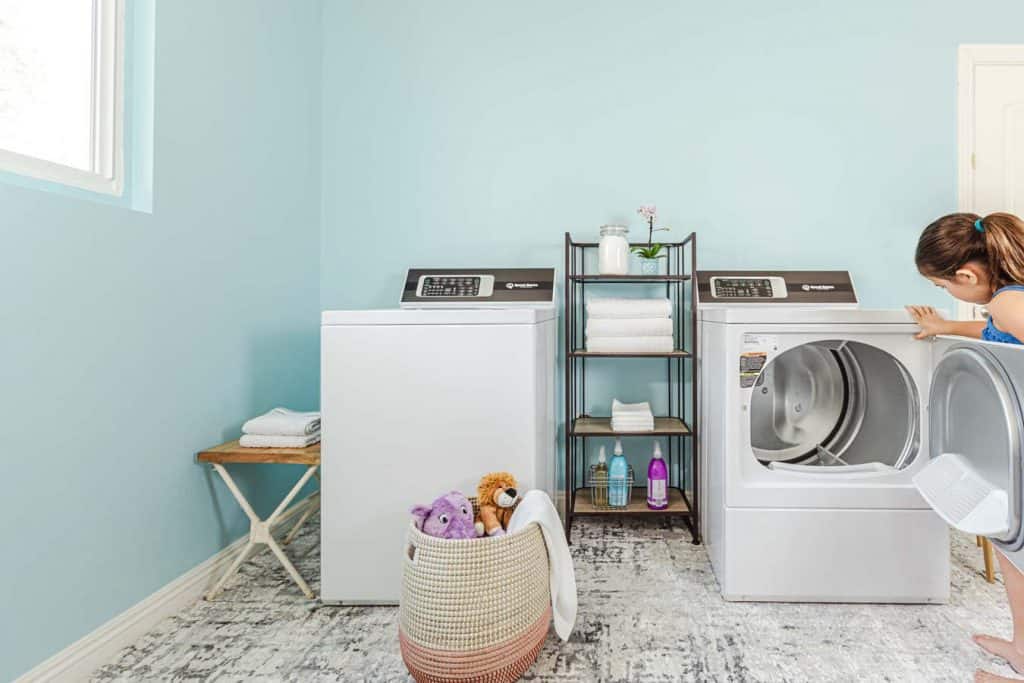 Speed Queen TR7 Washer Features
I've been fortunate to attend the CES technology conference in Vegas and other tech conferences in the states and Europe, and along the way have seen many companies shine for a while with gimmicks then fade away forever. Companies must be innovative but also be in-tune with what consumers actually want, and need to stand the test of time. I think the Speed Queen TR7 Top Load Washer nails it in this department, here's why:

- Time Remaining Display: I can take a quick glance across the room and see exactly when to come back. So simple, I love it.
- The Full Tub Wash & Rinse brings water into the entire tub for an optimal clean cycle. With my prior brand, I'd have to double-wash my husband's shirts (specifically for the under-arm stains), whereas this knocks it out in one cycle.
- The Stainless Steel Tub has longer lasting durability, yet is actually gentler on your clothes. No wonder so many Speed Queen's units are still going strong after 20 or 30 years.
- It has better springs and suspension system than others on the market which brings less vibration and more years to your unit.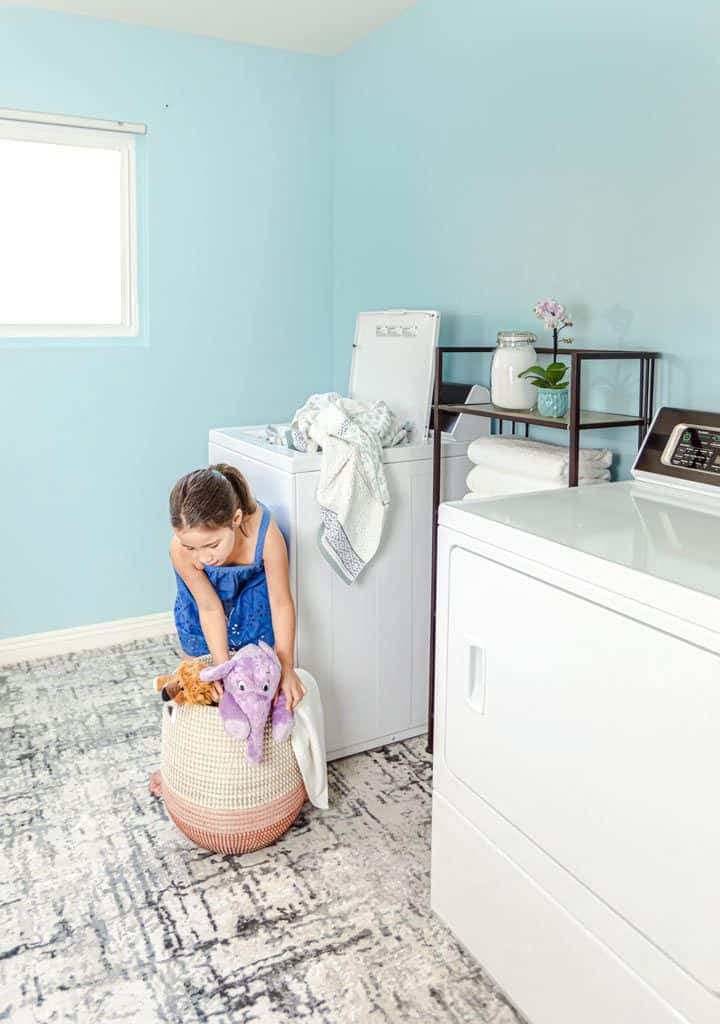 Speed Queen Dryer – Built to Last Years and Years
Like the laundry machine, the panel has a classic design that has the options I need (and not a bunch of silly extras that I'll never use). The little things like the interior light and up-front filter are better than other units I've had, but the real difference to me is the options it gives me for drying cycles and selections.
For example, there are moisture sensors and a "Moisture Level Selection" feature where I can preset the dryness level of each particular load. I've been playing around with this and it's been very accurate (and nice to toggle when switching from sheets or thicker towels to clothes). Probably the best thing about the dryer though is its durability. It seems like the dryer is always the first appliance to go, with the physical moving parts combined with heat. From their dryer's engineering to their warranty, Speed Queen sets themselves apart. I'll get more into that later in the post as it is possibly the most important thing to me when considering a washer and dryer set.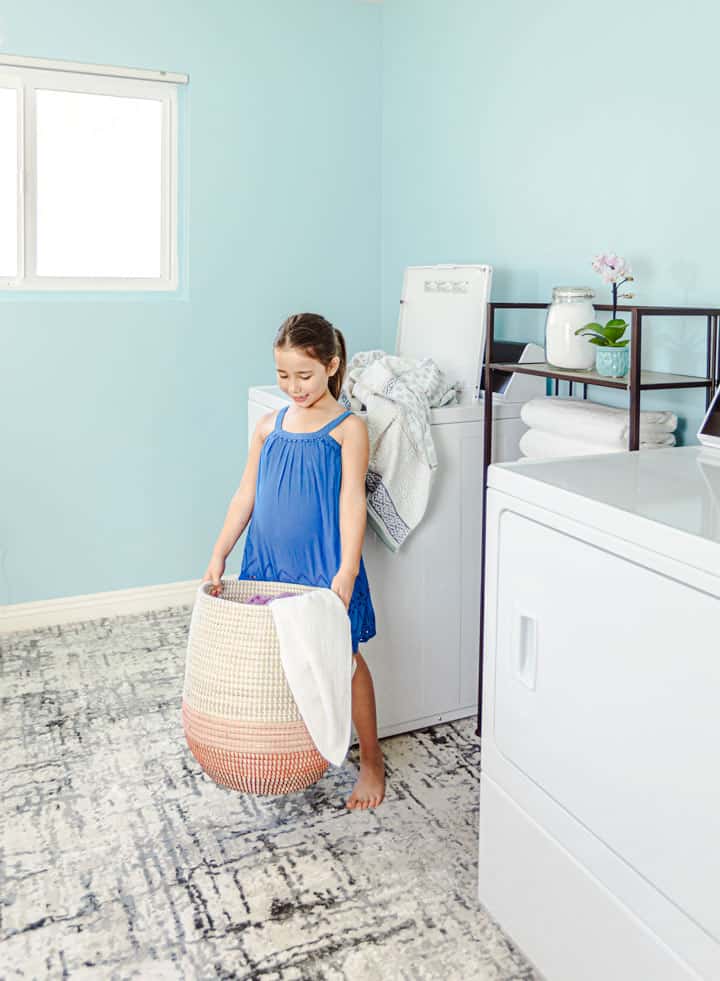 Speed Queen Removing Grass, Dirt, and Volcano Mess!
When I'm not running around like crazy for the food blog, I spend my days chasing around my two kids, ages 6 and 8. They love sports, science, and food, and the commonality I noticed between these three things is that they're all extremely messy!
My son was always neat and very calculated, but when he starts digging in the yard it's another story. He'll come inside with dirt covering 70% of his body (how does that even happen?). My daughter is dirty 100% of the time, no matter what she's doing. Every meal is like a sloppy joe with her, and whether a home science project (like the classic exploding volcano) art day, or the standard spills throughout the week she'll always be the messiest kid in the bunch. We actually stopped buying white clothes for my daughter as we hated spending on something and her only getting to wear it just one or two times. I found a good detergent a year back which never hurts, but using the elevated technology of Speed Queen is the real difference maker in getting out stains. I'm excited to start dressing my daughter up in white sweaters and dresses again.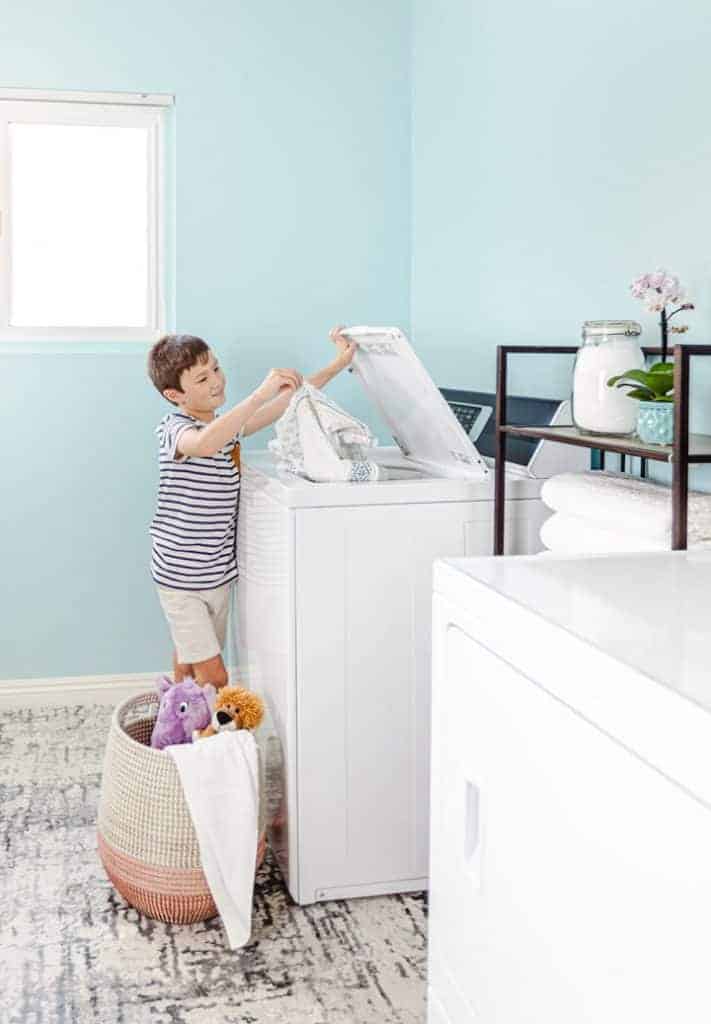 Highest Quality Washer and Dryer
In the not-so-distant past I have twice been tricked into buying washer dryer sets that broke down or had all sorts of issues long before I had expected (around the 3rd year on each). The first one was a brand that makes decent products when it comes to TVs and other electronics, so I had just assumed they'd make good appliances, too. Big mistake. The second one sucked me in with a gimmick of having a bright color, but that didn't help me much when the dryer's drum did not spin anymore, or six months later when it lost heat.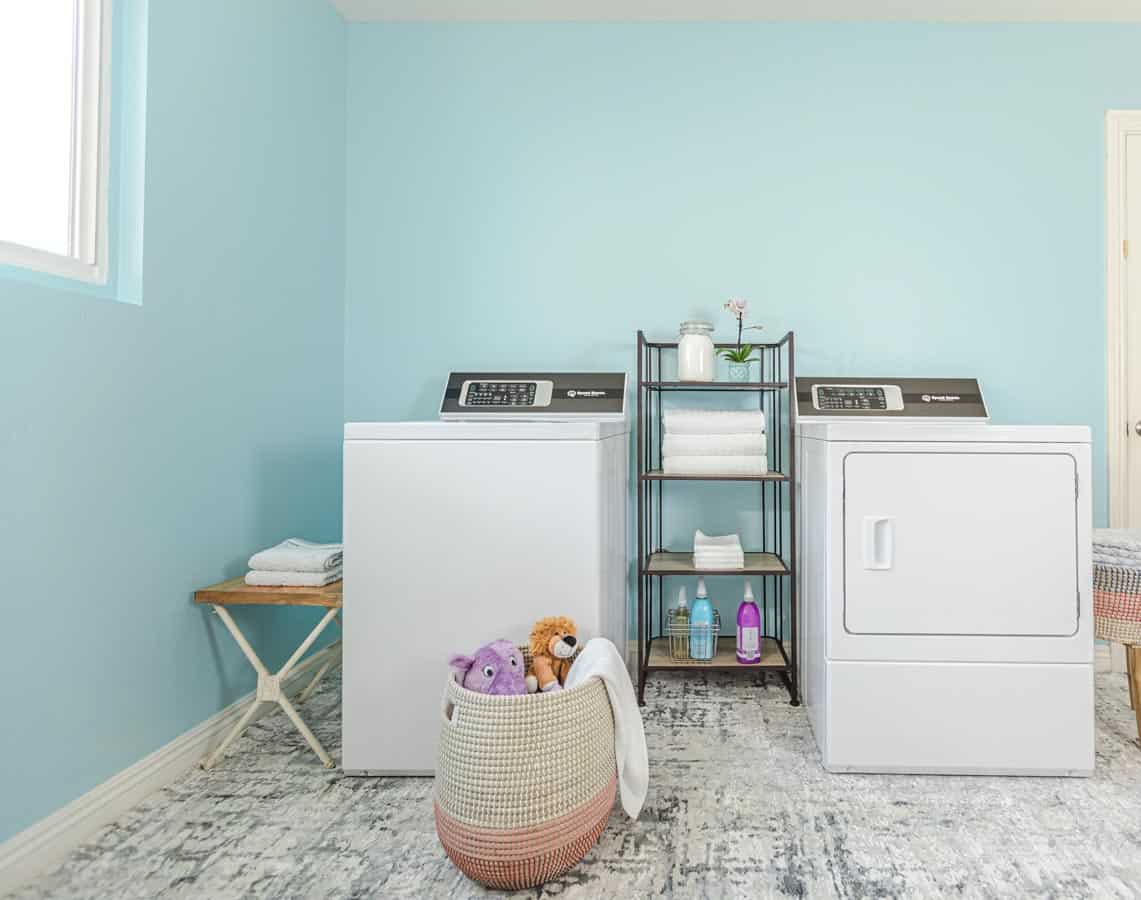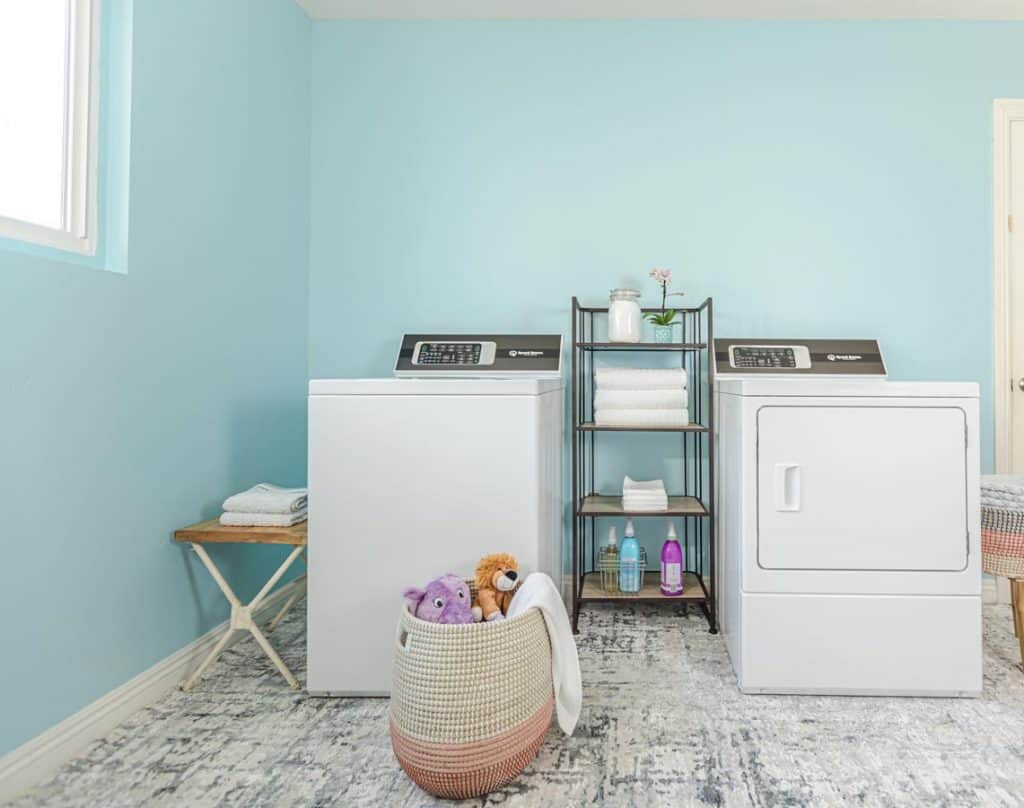 So now I'm on-board with Speed Queen, and why should I expect different results? For one, the Speed Queen Warranty is proof that they believe in their products (our TR7, for example, came with a 7-year warranty!). That's outstanding! Not only are they longer than other brands, but they include all parts and in-home labor. With the other brands, I owned it was always a tough decision whether to repair them or not, as the parts were usually from $75 to $100 and labor was another $100+. To pay that and then have it break down again later that year just killed me! I love a company that stands behind their products and put their money where their mouth is, and this warranty does just that.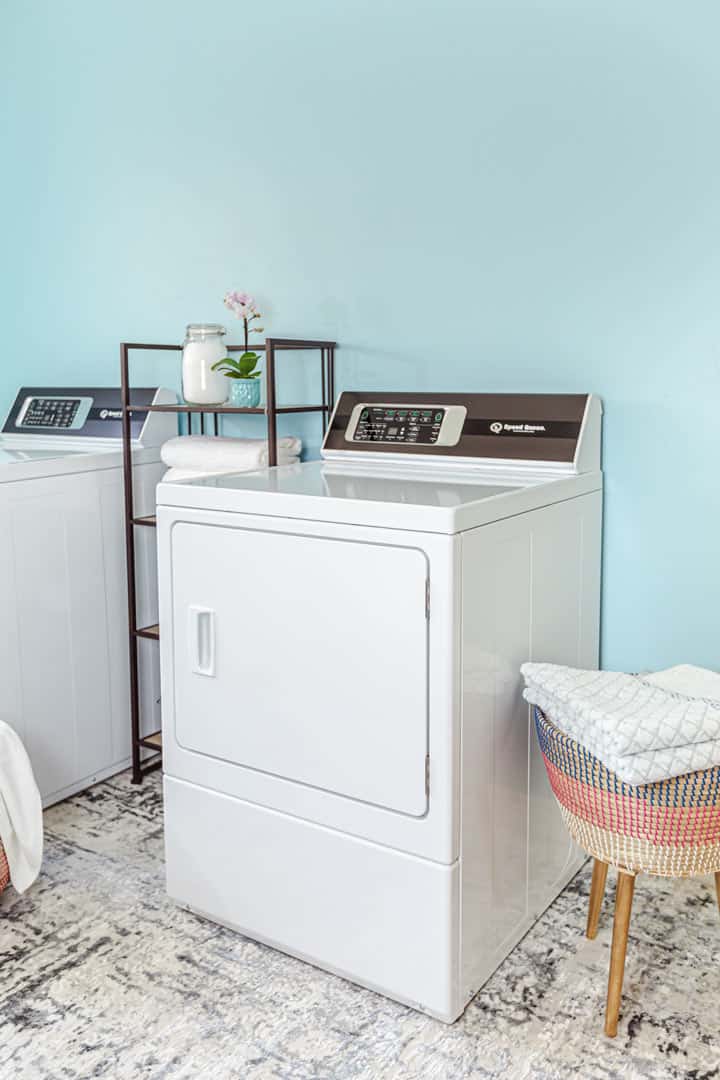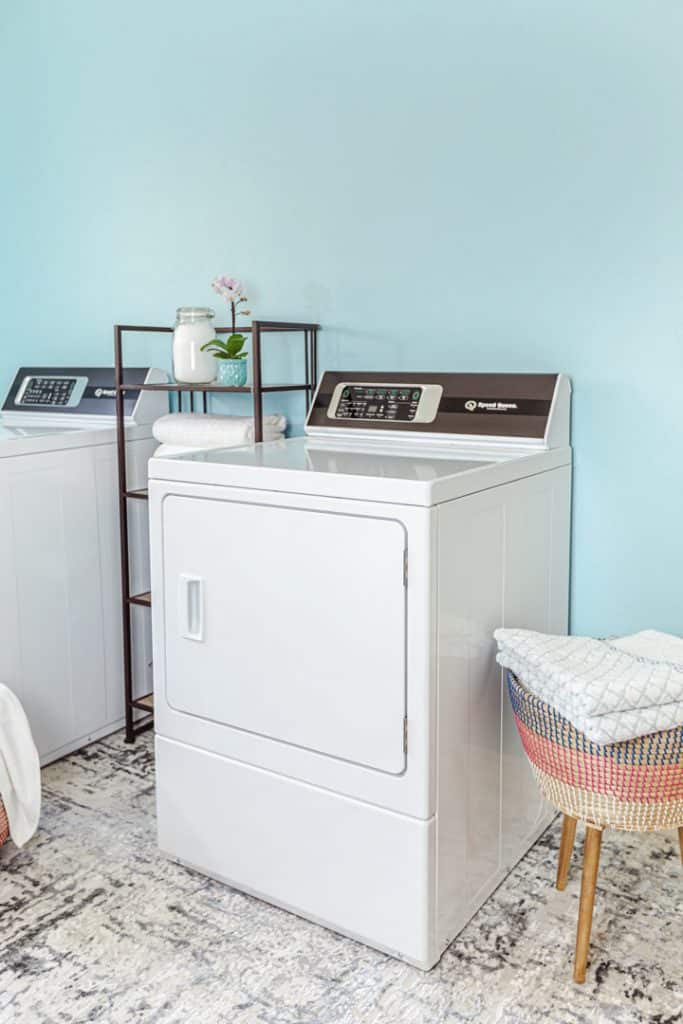 In addition, from Speed Queen, I get an American made washer and dryer. This is huge. I love supporting American companies but also trust them far more when it comes to a high standard of a product like this. Speed Queen won the Women's Choice Award and their being an acclaimed brand in the US carries a lot of weight.
Speed Queen Durability
I read up on speed queen and their washers and dryers are tested to last up to about 25 years, and that's using a hefty 8 loads of laundry per week (>10k cycles). Those numbers are impressive, but to me what was even more telling was my conversation with the man who delivered them to my house. He was from a company that delivers all types of brands and said "Nice choice on the Speed Queen. You won't be seeing me anytime soon for repairs as these are built to last."
I think another thing that Speed Queen can boast about over other brands is that so many big laundromats, hotels, and other commercial operations choose to go with Speed Queen. For some of them their bottom-line and livelihood are based around buying durable equipment that performs well, and the fact that they choose Speed Queen gives me even more confidence in their products.
Best Worry-Free Appliances
Possibly the best thing about my Speed Queen appliances is that they make my life easier when I use them, and when not using them I don't have to give them a single thought. What I mean by that is they have all of the settings I need to keep my clothes clean and dry without compromising the quality, and they have extra features that make the experience of washing and drying easier. Outside of that though, I can rest assured that I have an industry-grade washer and dryer set from a company that's been making these for over a century. With a warranty to back it up it's one less thing I have to worry about in this crazy and busy life. The units are a little more expensive than other units I've purchased, but when considering all repair fees and back and forth hassle when dealing with the repairs of those units, I think the extra amount is more than worth it.