In partnership with The Capella Breidenbacher Hof Hotel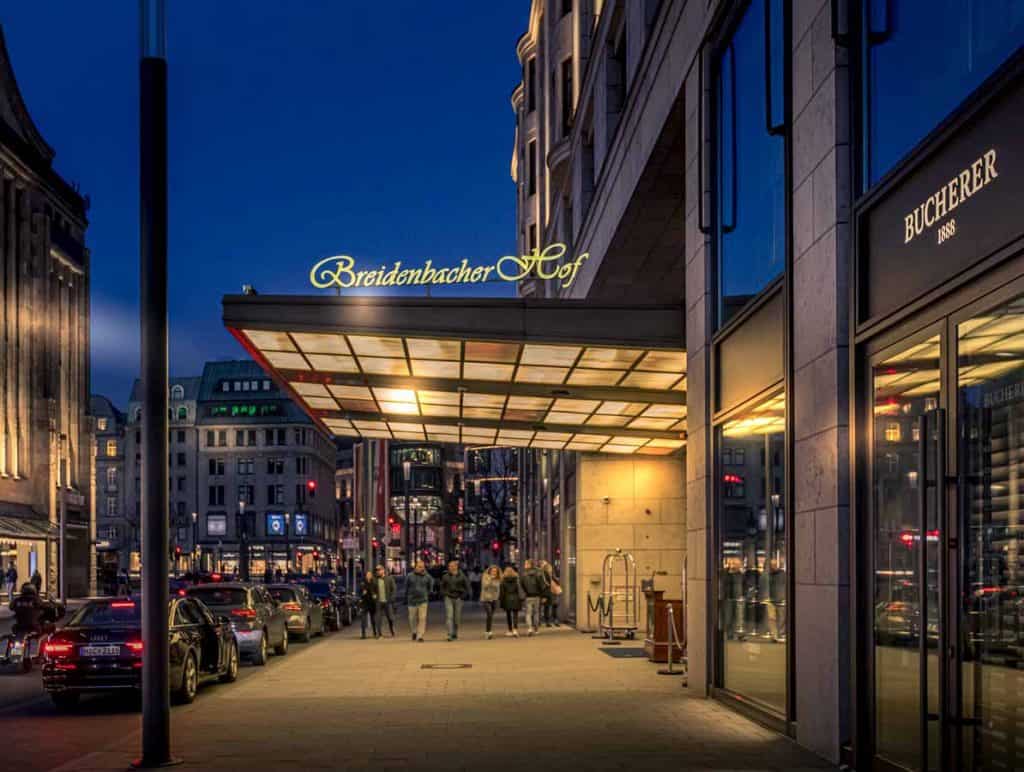 Düsseldorf is such a treat for travelers to visit. The city offers so much to do, yet it has the charm and character that you usually only find in smaller towns of Europe. The Old Town area has scores of restaurants and bars and is a stone's throw away from the Rhine River.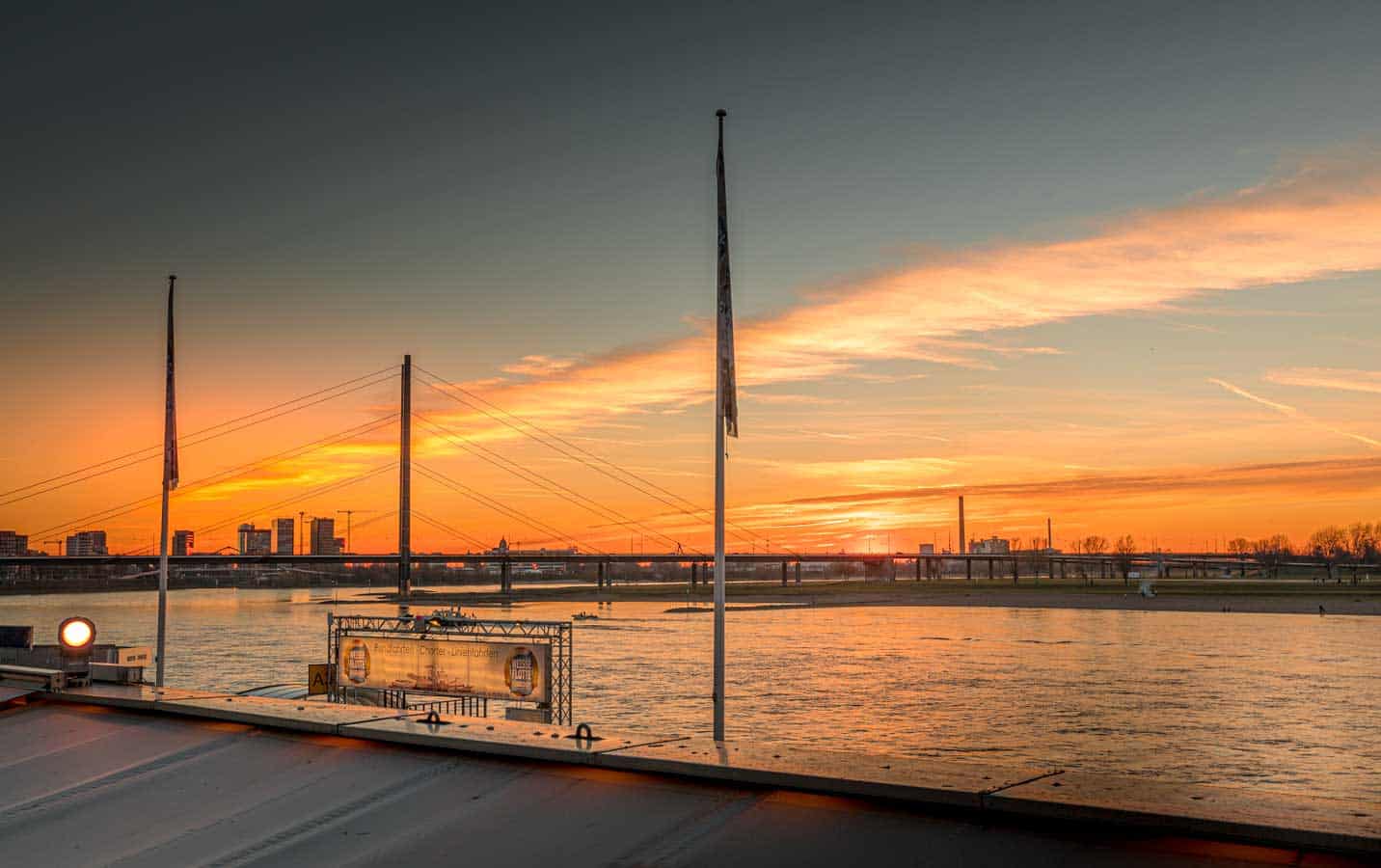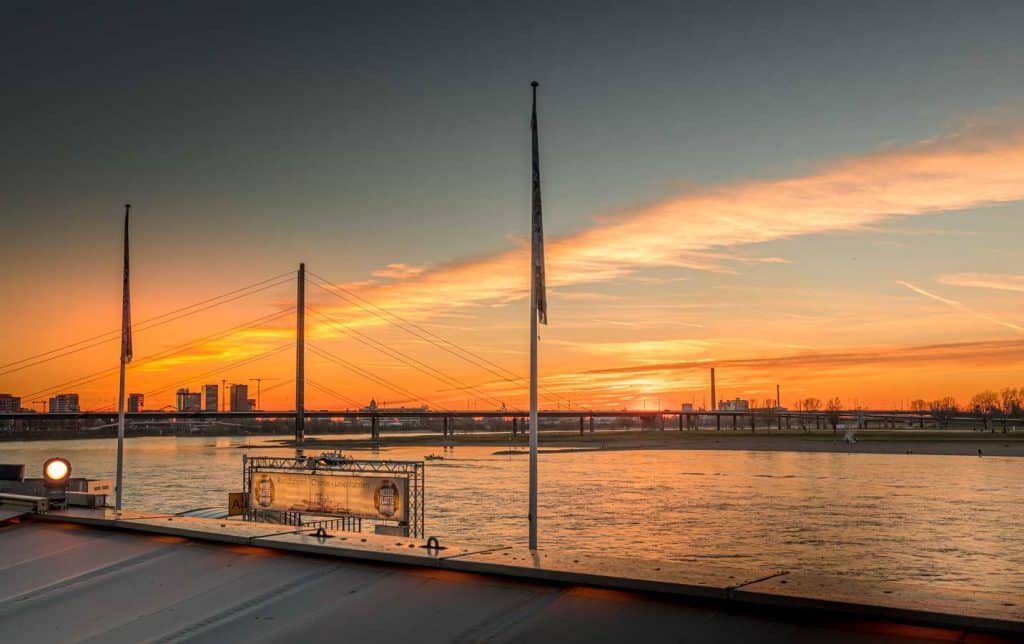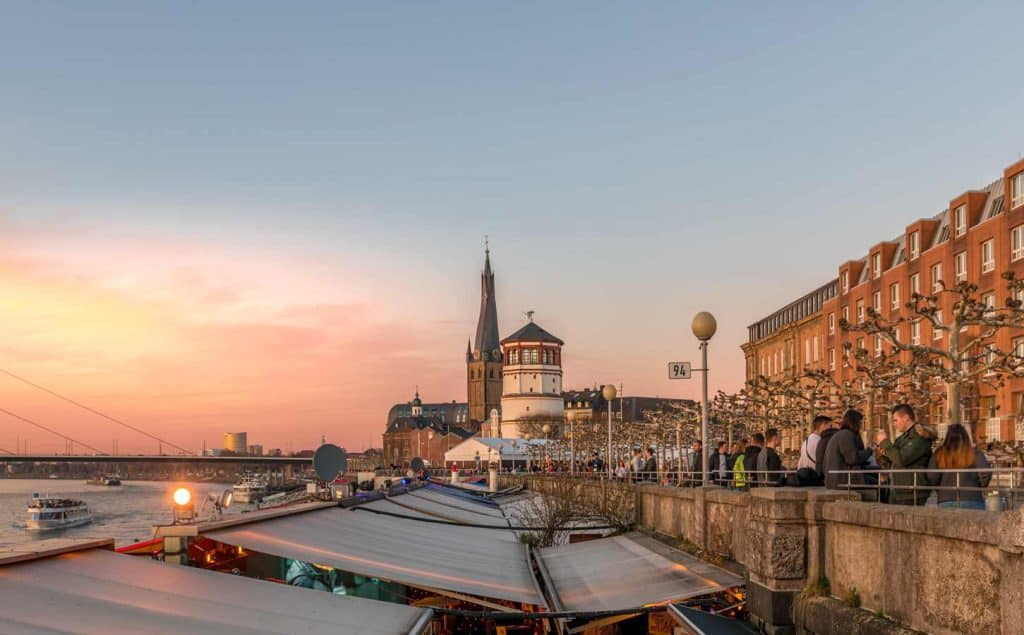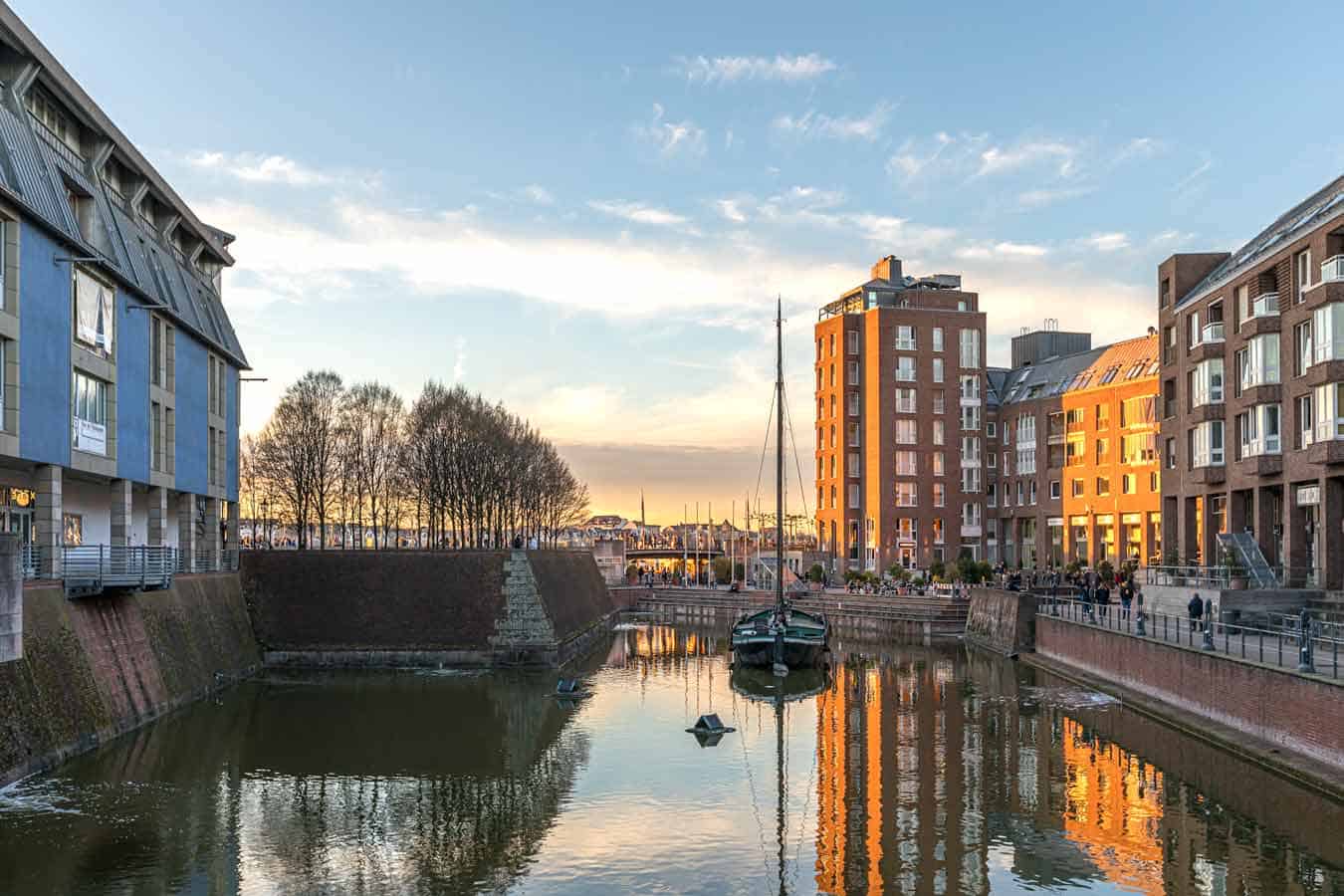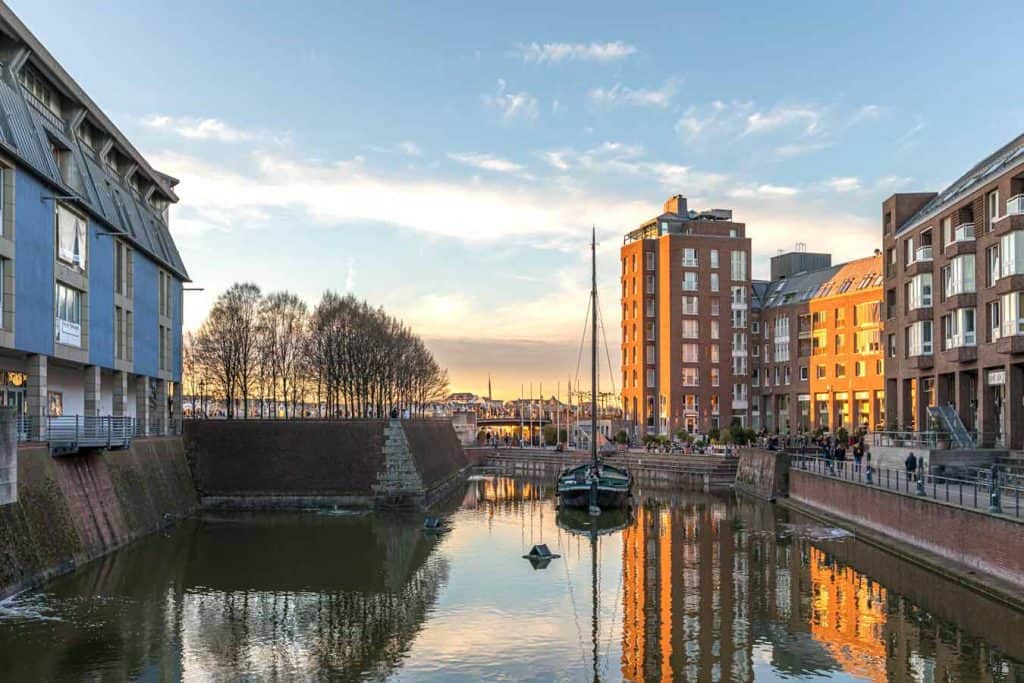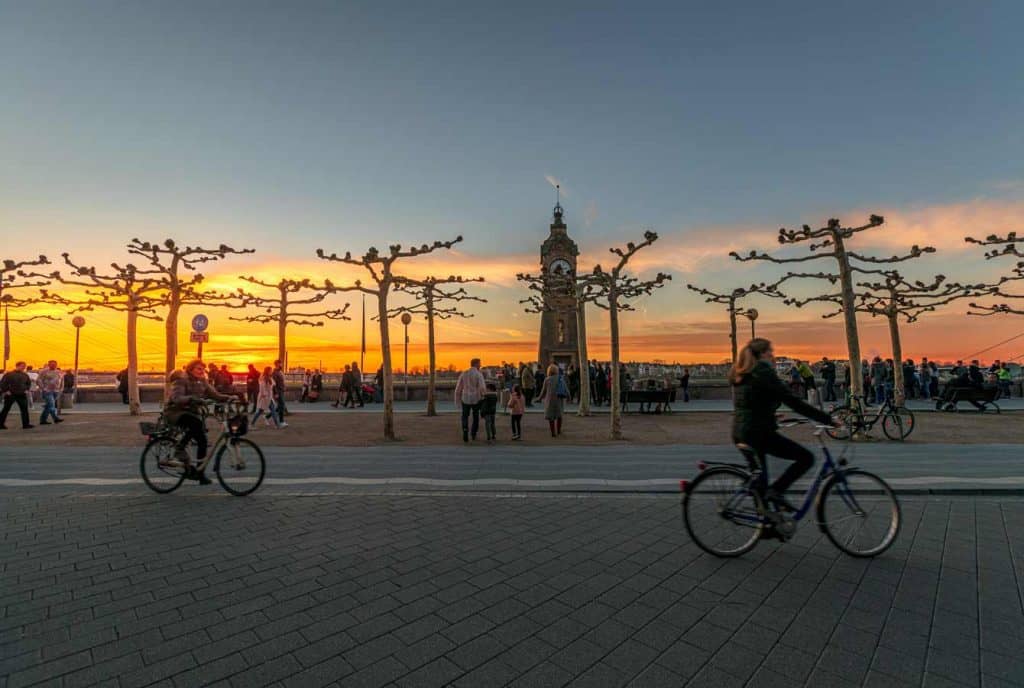 Along the river are lively promenade and picturesque views. Across the way in the city's center is one of our favorite parks in Germany, with green parrots flying overhead, fairytale-like statues and fountains, and even a stunning Libeskind designed building as a backdrop. In every direction of the city and especially along the Königsallee (locally known as the 'Kö' Boulevard) are posh shops with marquee brands and style, making Düsseldorf Germany's most fashionable city.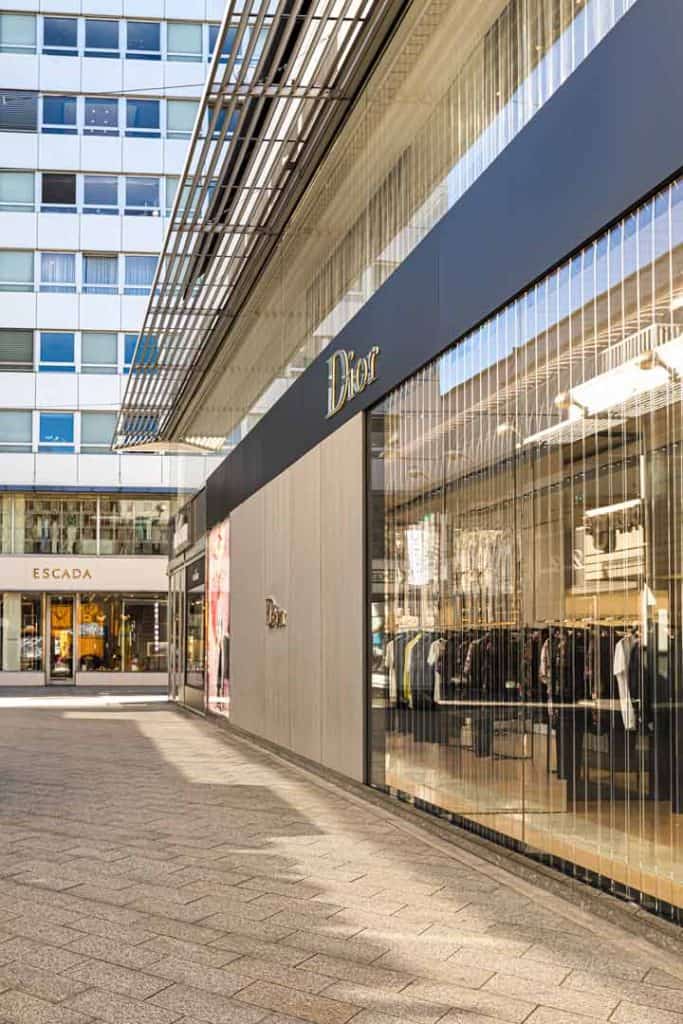 Right there at the heart of it all is one of the finest hotels I've ever had the pleasure of staying in, the Capella Breidenbacher Hof Düsseldorf. It's situated just a few minutes walking distance from everything I mentioned above. The hotel is iconic to the city with a history dating back two hundred years, but staying there we quickly found an experience of modern luxury and elegance.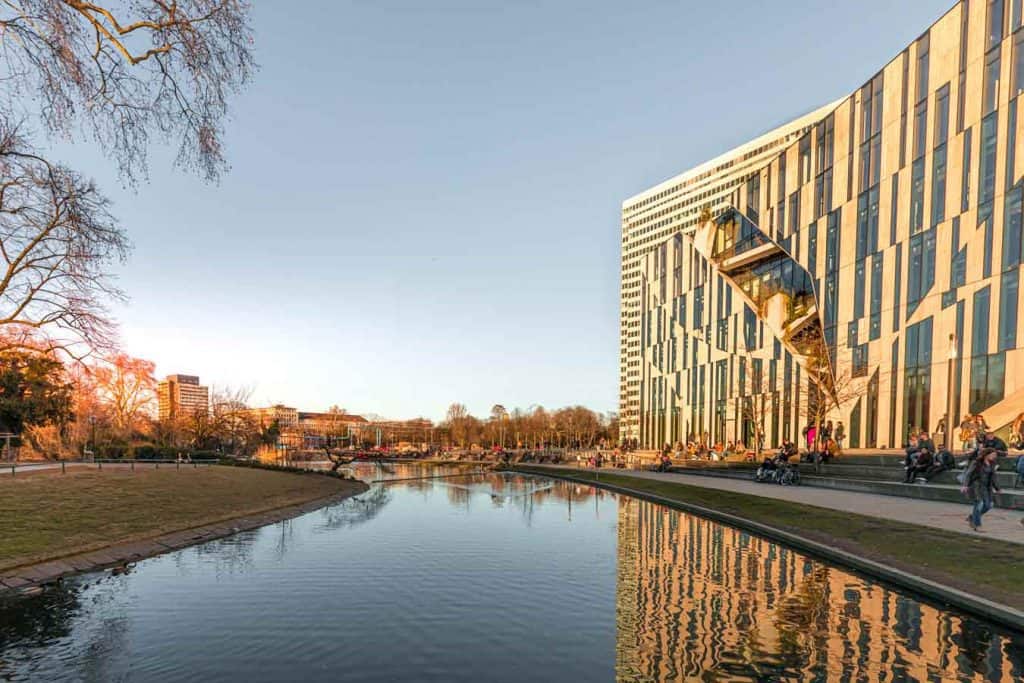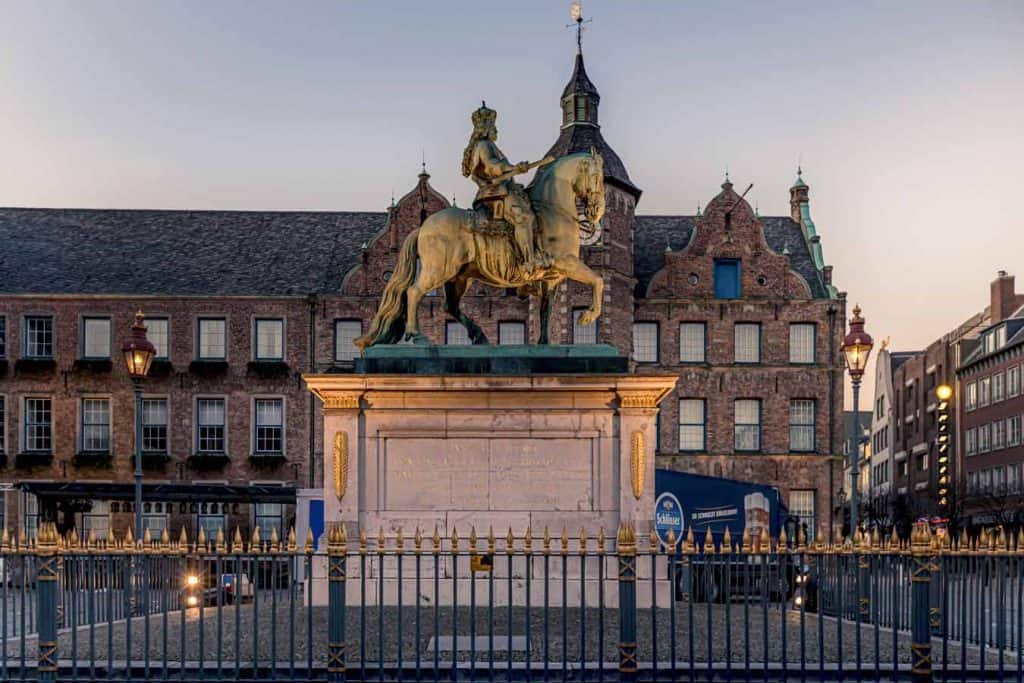 While vacationers like us and shoppers make up a large portion of the hotel's guests, Düsseldorf has some of the best doctors in all of Europe for plastic surgery and other specialties. For that reason, many choose to stay at the Capella Breidenbacher Hof before and after their medical visits.
Rooms at the Capella Breidenbacher Hof
Our suite was immaculate and expanded on and on (it was by far the largest of all that we stayed in on this European trip). Upon entering we were first in a foyer area with bathroom and closets, then entered the main room of our suite which had a dining room and bar area, living room with a TV, plenty of couches, and a study with books and a cozy fireplace. At the end of the room was a desk area that overlooked the Düsseldorf square below, mostly with people venturing around to the different shops and cafes.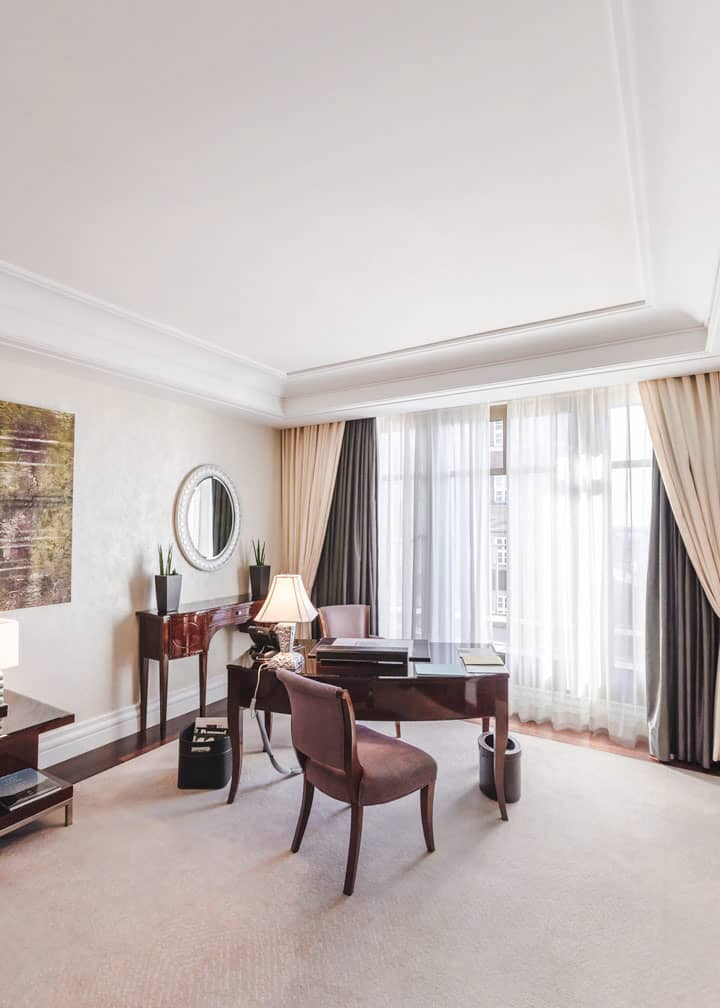 The separate bedroom was huge. I'm kind of mad that my husband packed in our time at Düsseldorf as I would have gladly soaked up the comfort of that bed and linens for a couple of extra hours each morning.
Between the bedroom and bathroom was a large closet space so we could unpack and not live out of our suitcases. The bathroom was also huge, with a large tub area (I did love that bubble-bath!), a separate shower area, and tons of open space throughout.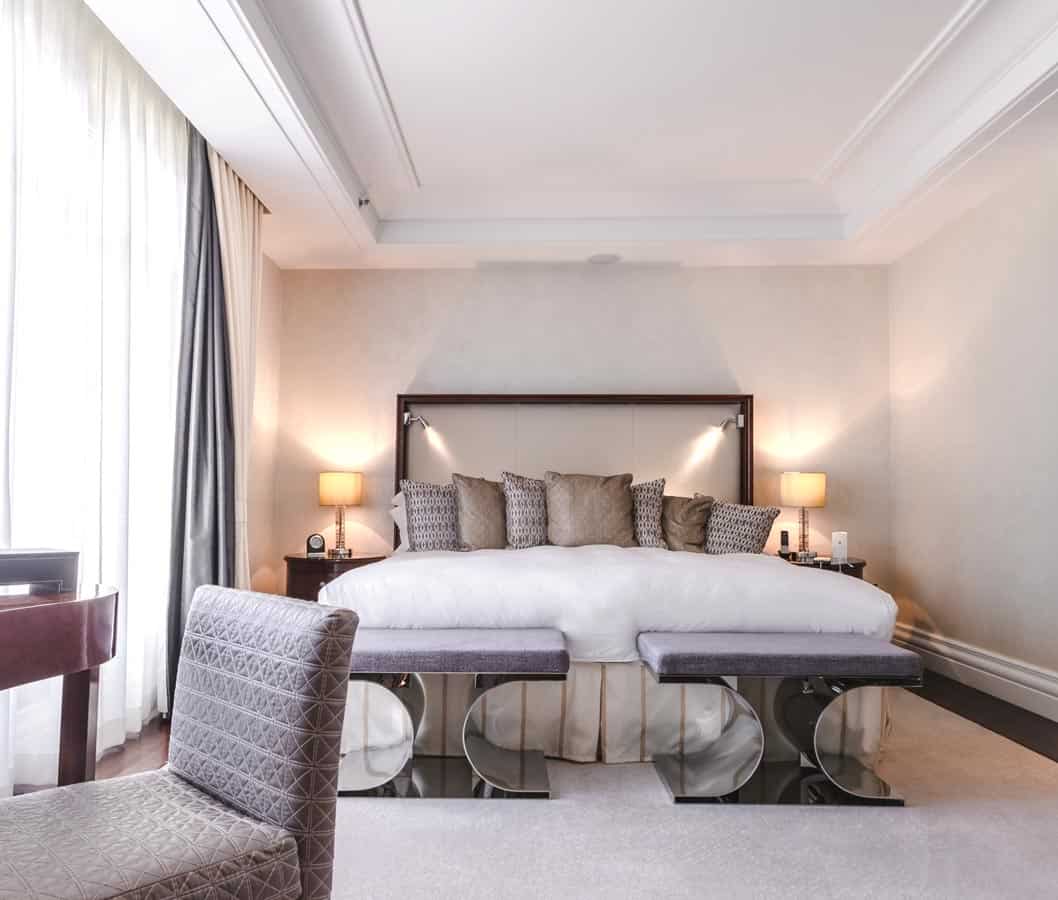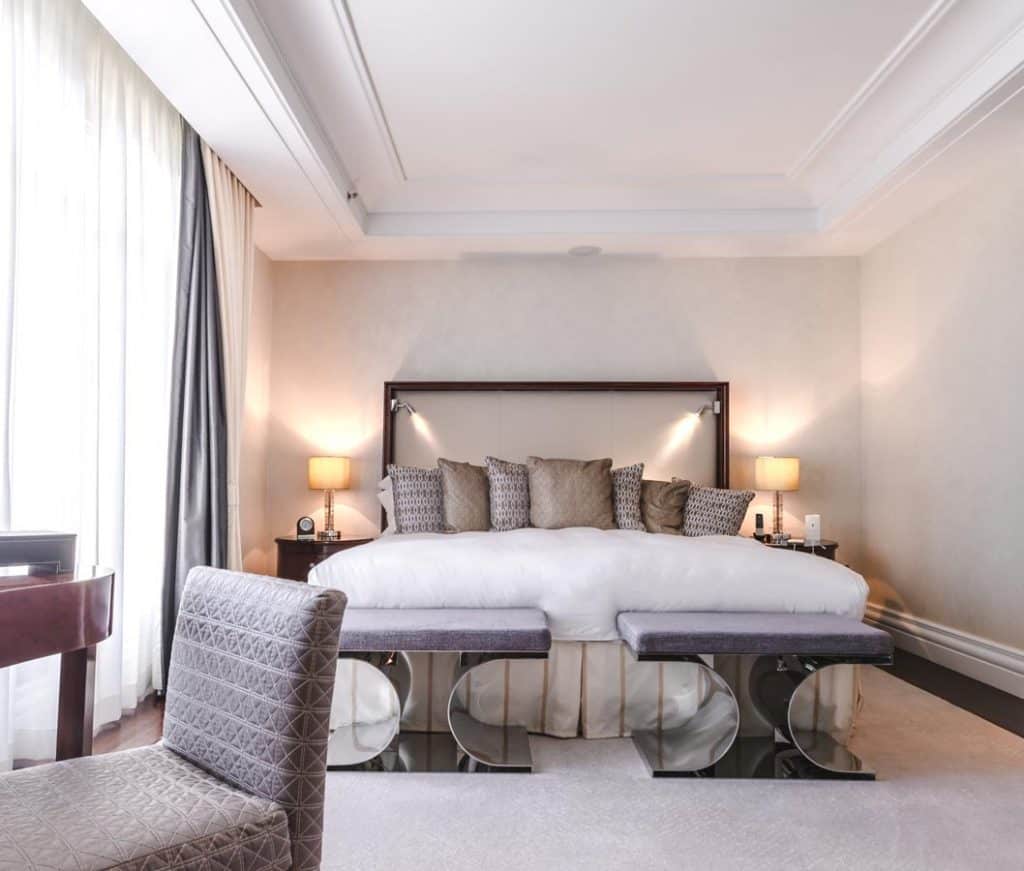 Each part of our room had memorable art, pristine wood, and extras like the stocked bar with items for both us and the kids.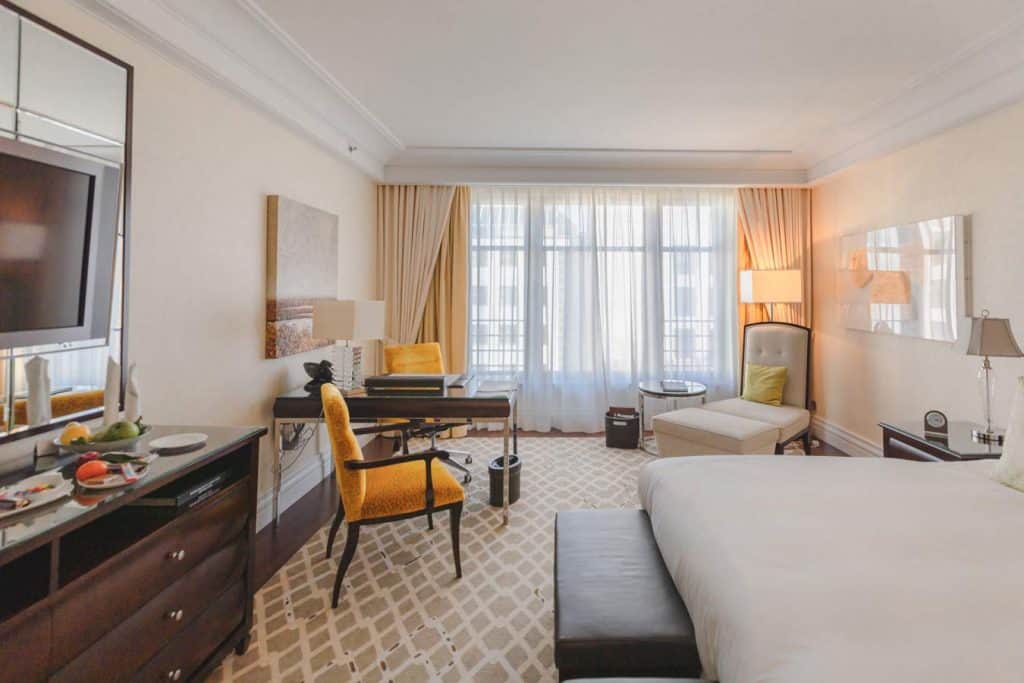 The room nicely balanced elegance with modern features, like the one-touch curtains and lighting. The TV embedded in our bathroom mirror is another favorite of mine (nice to catch up on the news while powdering up in the morning…every minute counts when on vacation!).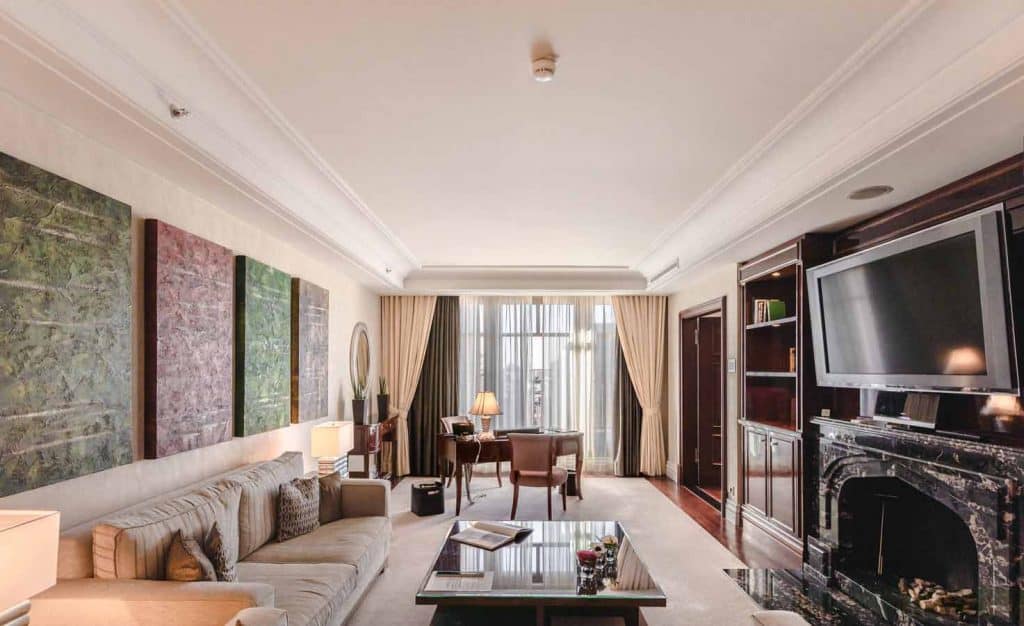 While our suite was massive there are some even larger, such as the Royal Suite on the top floor. Even a standard room, however, is anything but standard.
The Brasserie "1806" Restaurant at the Capella Breidenbacher Hof
The Brasserie "1806" is the restaurant inside of the Capella Breidenbacher Hof Düsseldorf, and is a destination all itself. It specializes in both local German and French cuisine, with fine seafood, perfectly cooked steaks and everything in-between.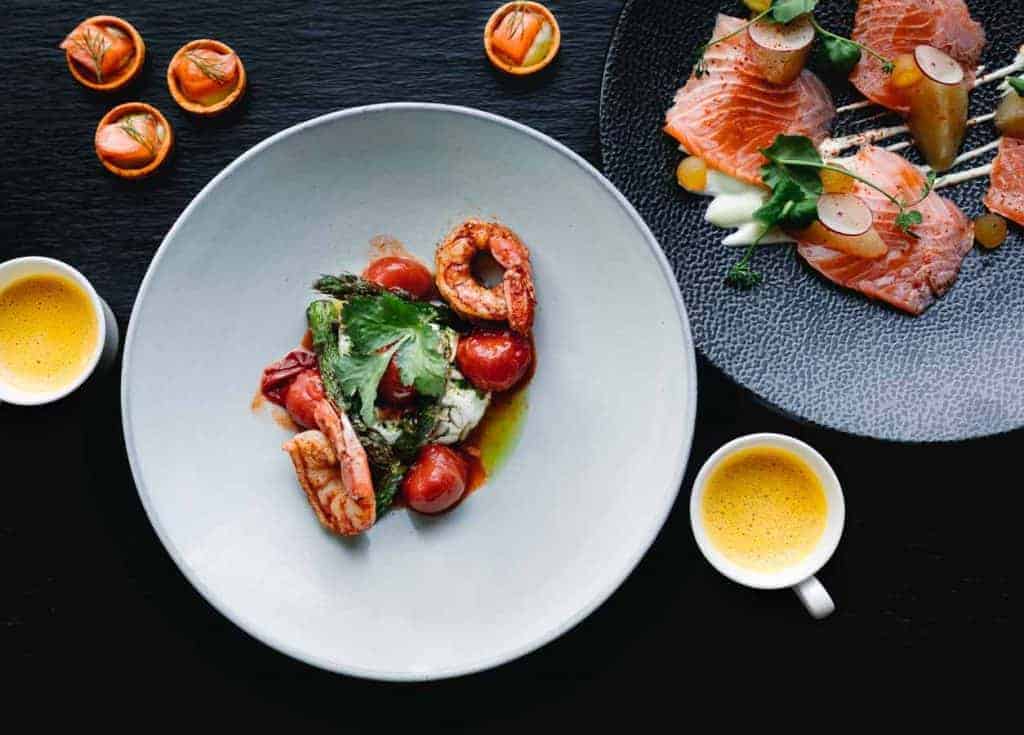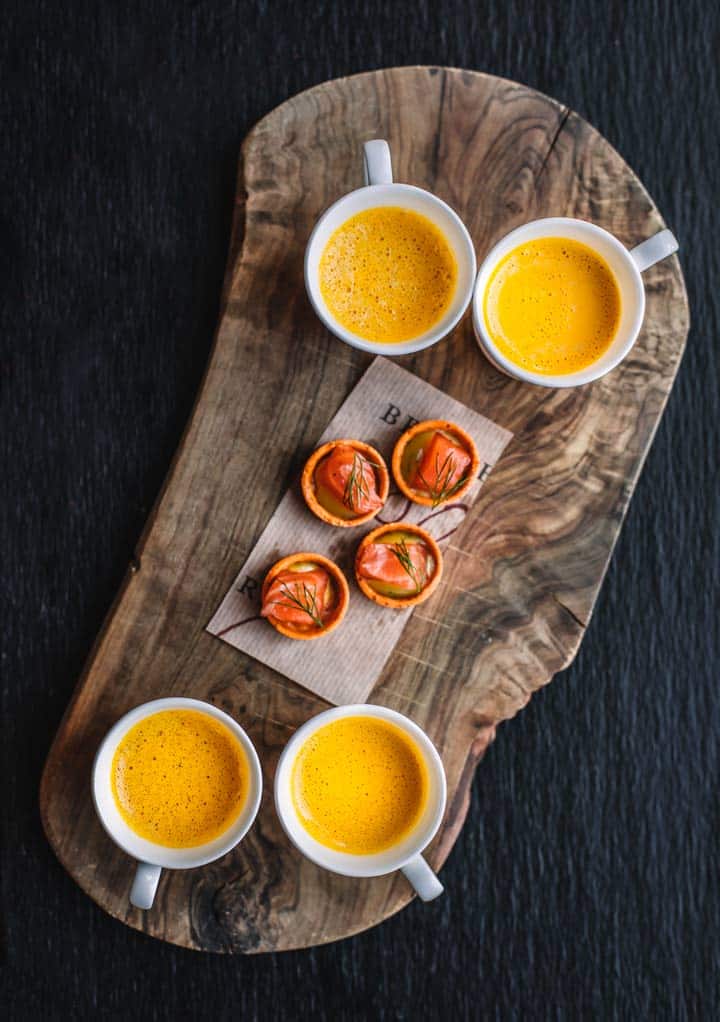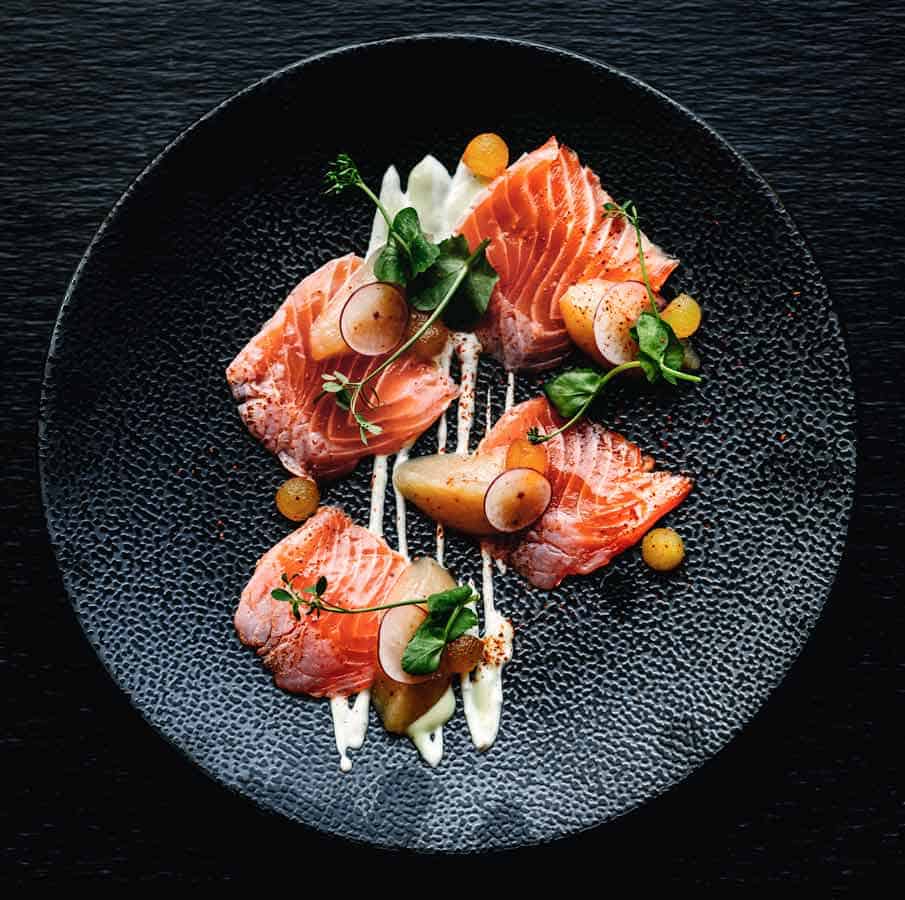 We were fortunate to try each of the dishes pictured below, crafted by Head Chef Philipp Ferber and his team. It was a great mix of traditional menu items (their Weiner Schnitzel is legendary and the best in town), with elevated sauces and creative flavor combinations.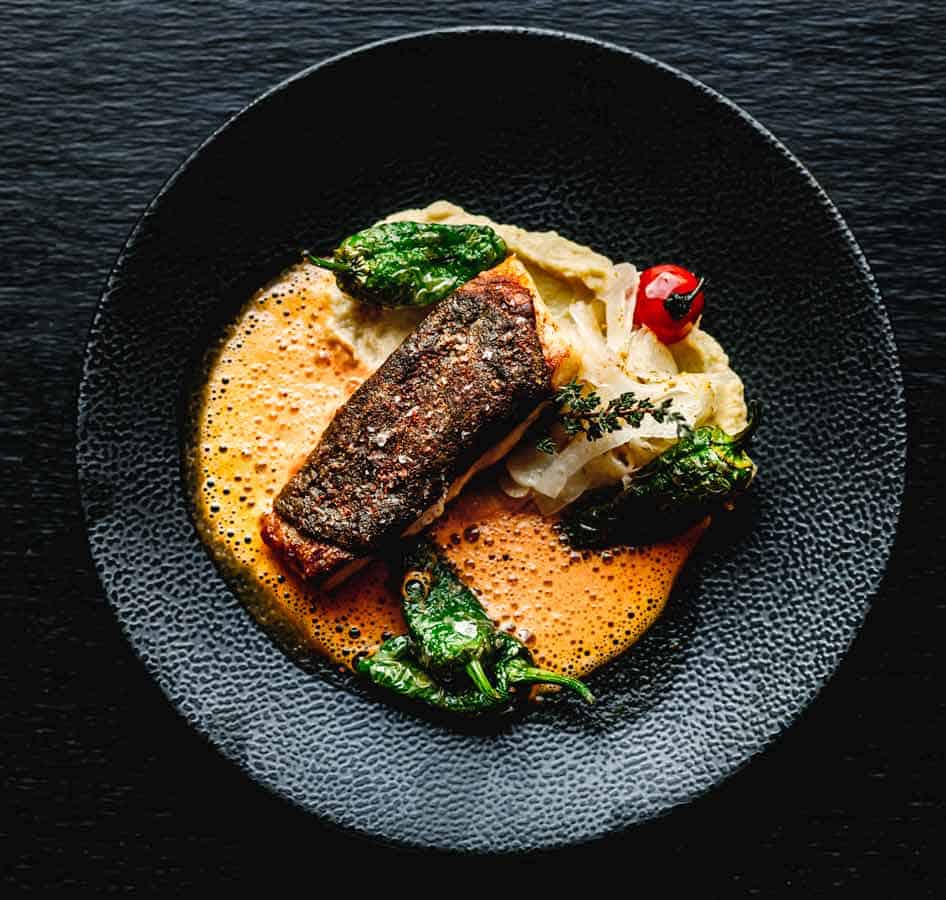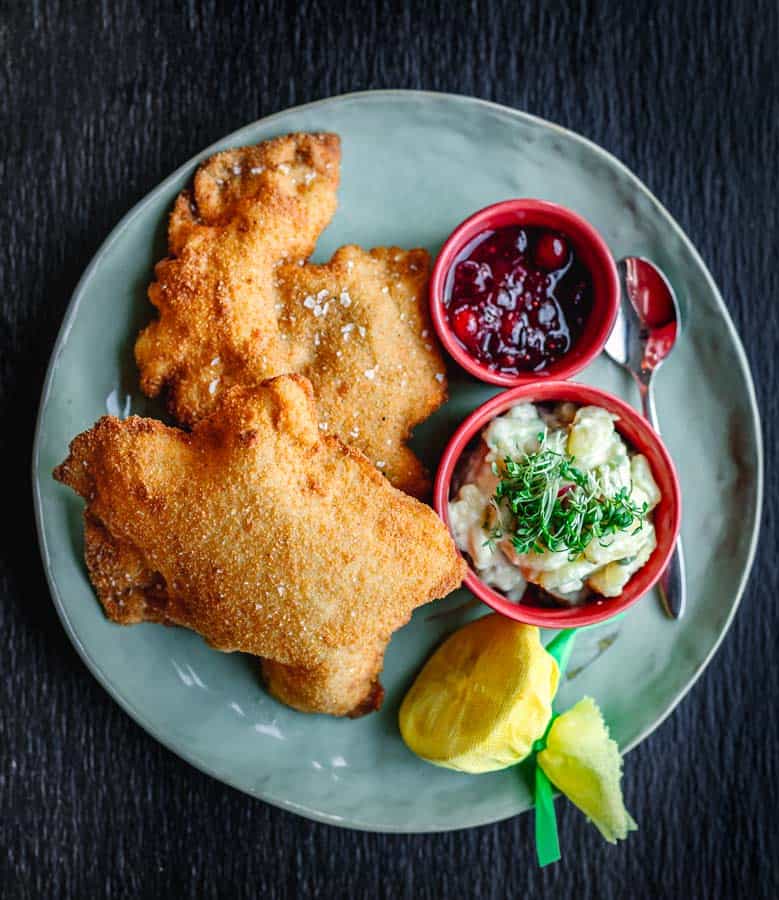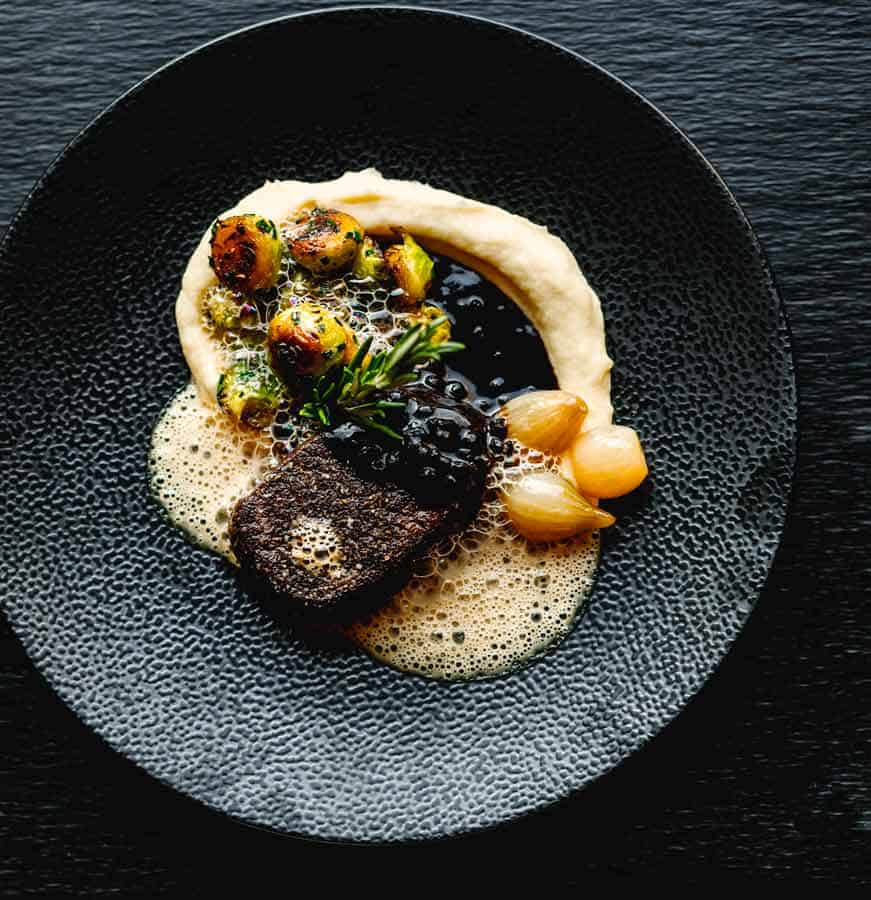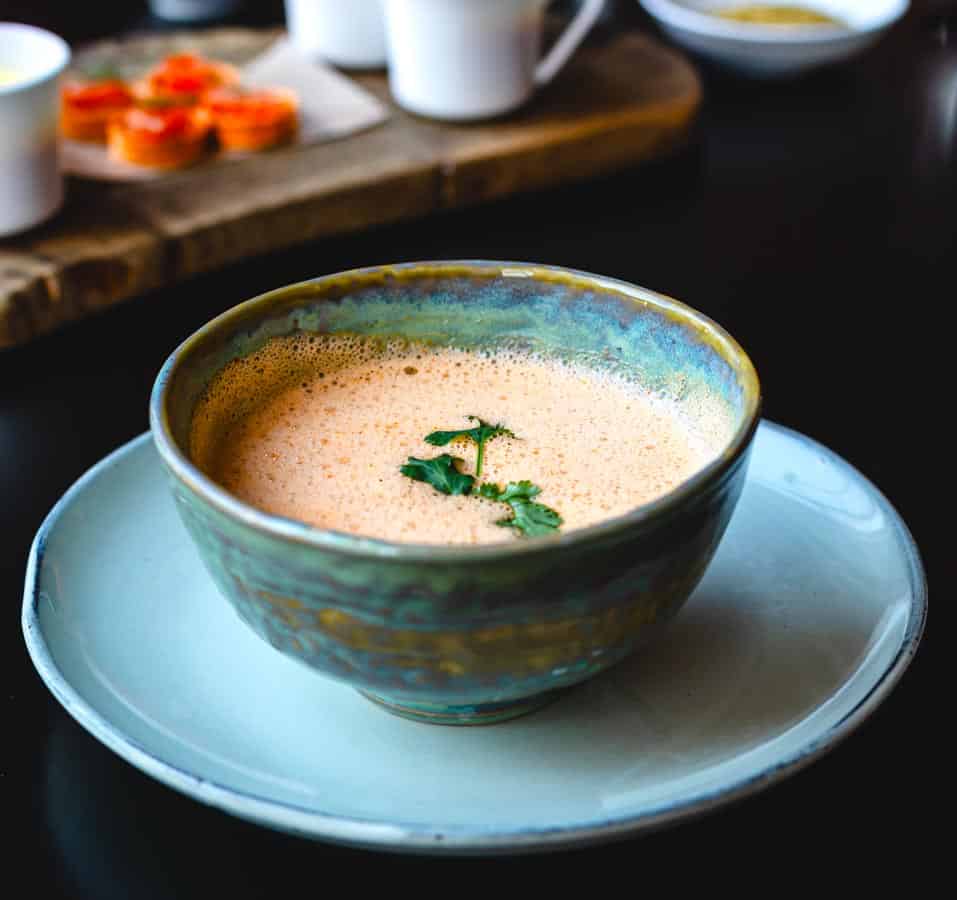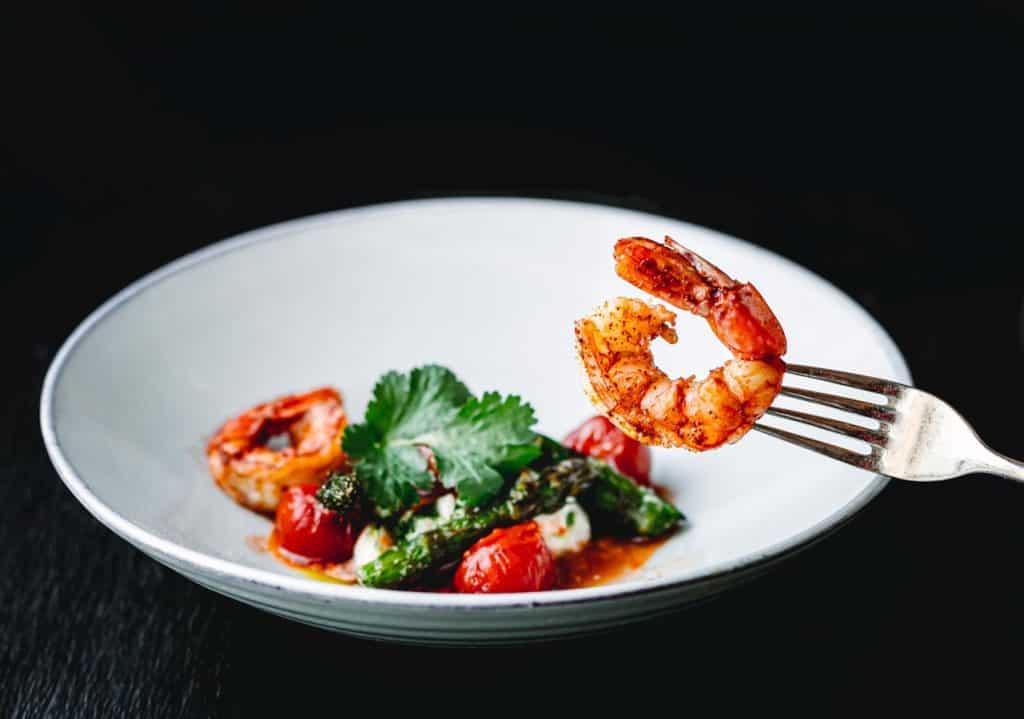 I'm a soup snob and theirs were superb. My husband raved about his fish, and my shrimp dish was better than anything I ate even in coastal countries of my trip. The restaurant has a great staff that is extremely helpful, and the chic restaurant is also cozy and unpretentious. One tip I'll share is to eat by the windows as it has a view overlooking the lively streets below.
CitySpa Cocoons at the Capella Breidenbacher Hof
The spa area is large and takes up the bottom floor of the Capella Breidenbacher Hof. A highlight for me was the immaculate pool and surrounding deck area. With the posh setting and nearly no one else around it felt like our own private spa retreat.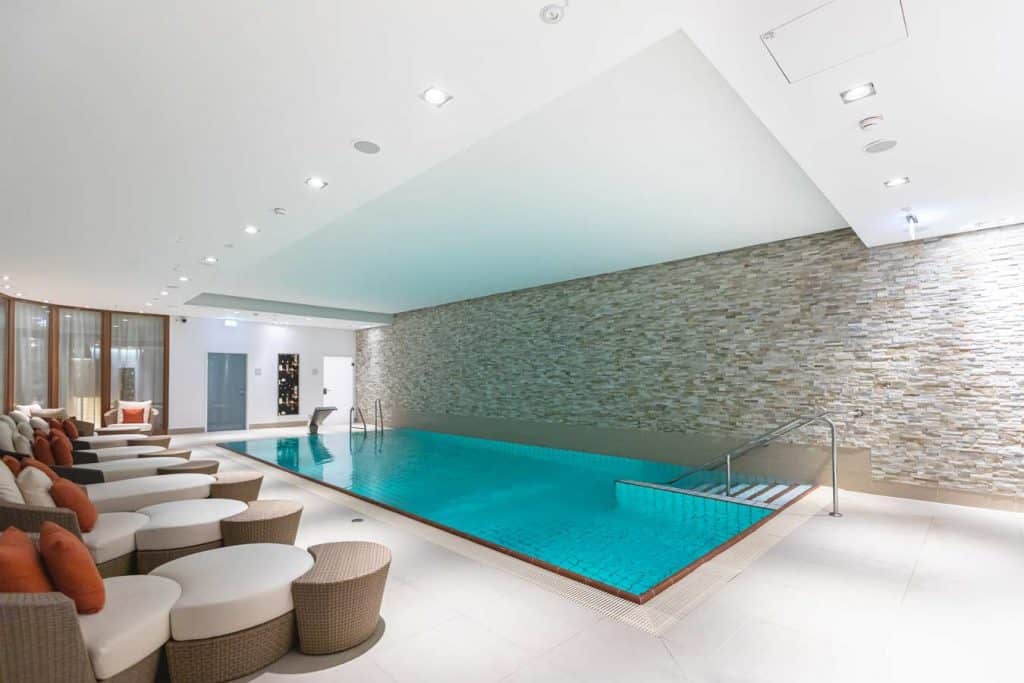 The warm blue water welcomed me my first night there and I found myself back for more the next morning. Adjacent to the pool was a large workout facility, with high-end equipment from wall-to-wall. There were fine touches (like the BH logo stitched into the chest press) and many extras like fruit and nice headphones to make it more than just a regular workout experience.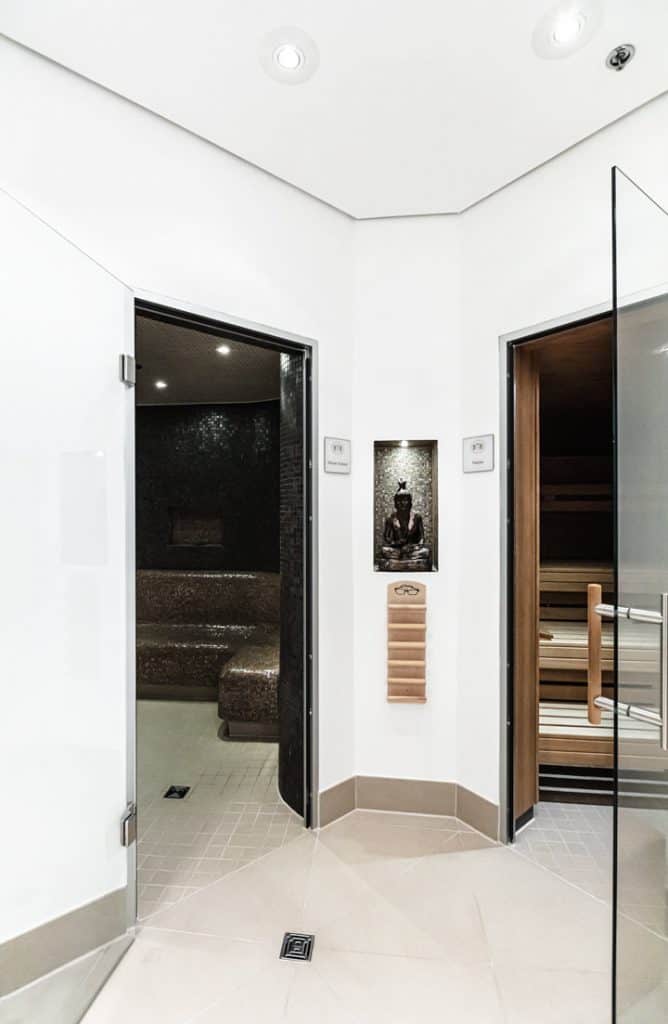 The full spa experience was brought through with their two Finnish saunas/steam rooms. For the full pampering experience, you can make a reservation at the CitySpa Cocoons, where their licensed therapists give treatments focused on the whole body, hands and feet, facials and more. The complimentary champagne is a nice touch!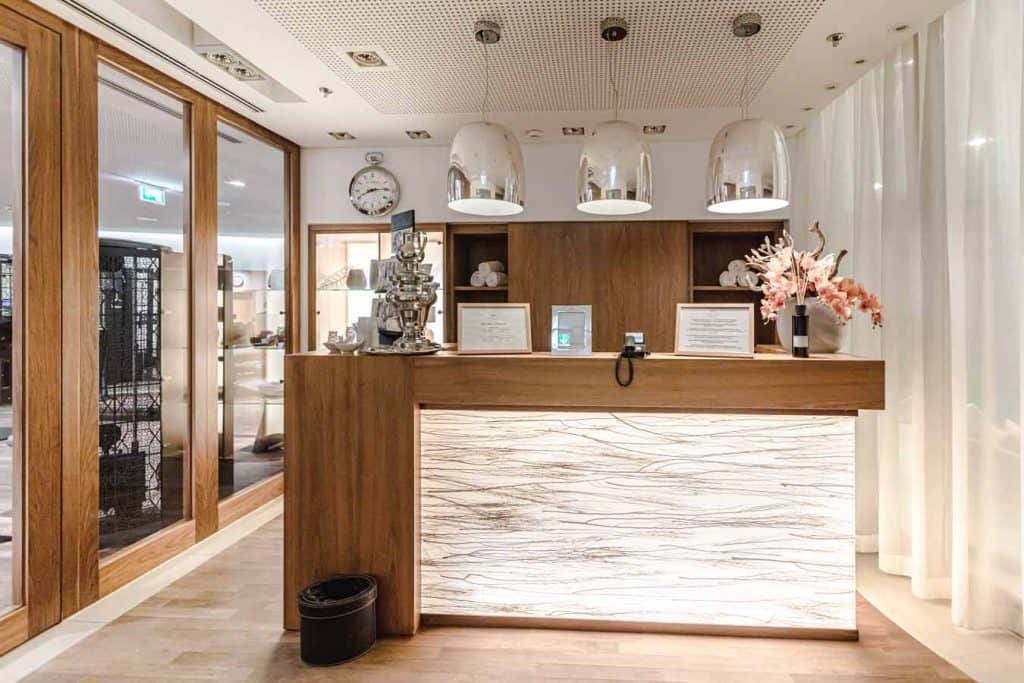 Service
During the length of our stay at Capella Breidenbacher Hof we had our own personal concierge on-hand for absolutely anything we needed, 24 hours a day. When they first told us about this it sounded great, but I didn't think we'd actually use it. Well, life happens, especially on vacation. We went to him for help with an urgent change to our travel plans and he was a gem of a resource. He promptly helped with all of our small requests too, like a forgotten toiletry and even a request for bubble-bath.
Everyone at the hotel was also beyond polite and helpful in every way. Whether at the front desk or lounge we were greeted by name. The gentleman who welcomed us to the hotel graciously toured us around the hotel and made sure we felt completely at home. He was brilliant too, I'm always amazed at how many languages many Europeans speak fluently and can quickly switch from one to the next based on with whom they're speaking.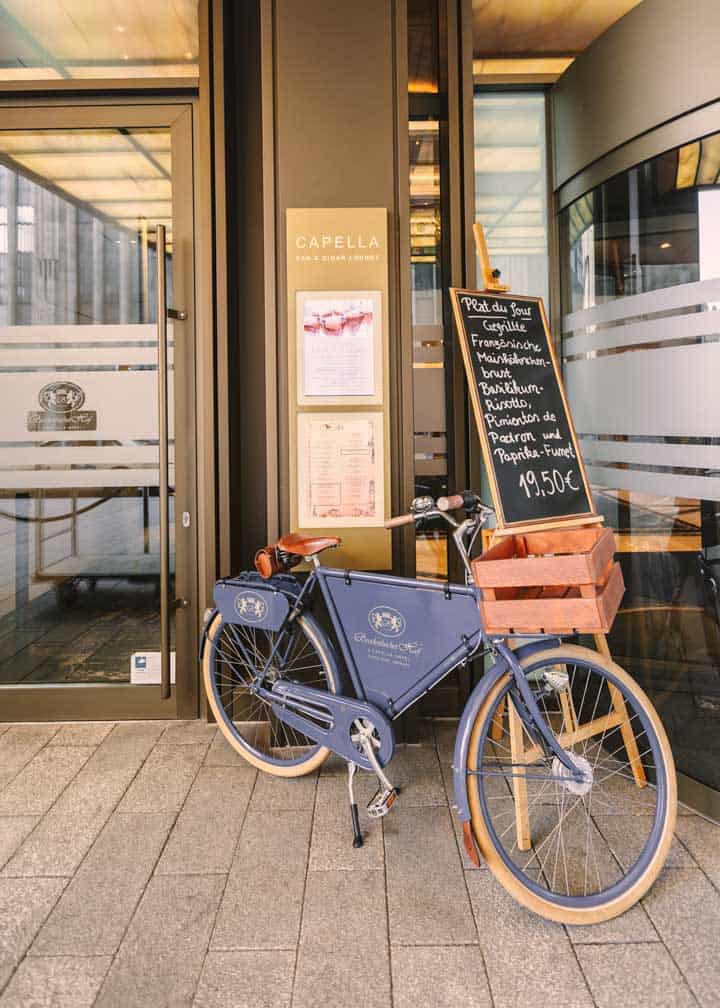 Capella Breidenbacher Hof Lounges
One of the best parts of the Capella Breidenbacher Hof is the different areas to completely unwind. Through the lobby, one can enter a private lounge that suited each of us for different reasons. I enjoyed the large room and how we could just take over our own table, couch or nook. My husband enjoyed the coffee machine, which gave a perfect cappuccino, late and even a macchiato. We both enjoyed the art on the walls and reading material to dive into. My kids couldn't get enough of the different treats they had (they changed from one day to the next).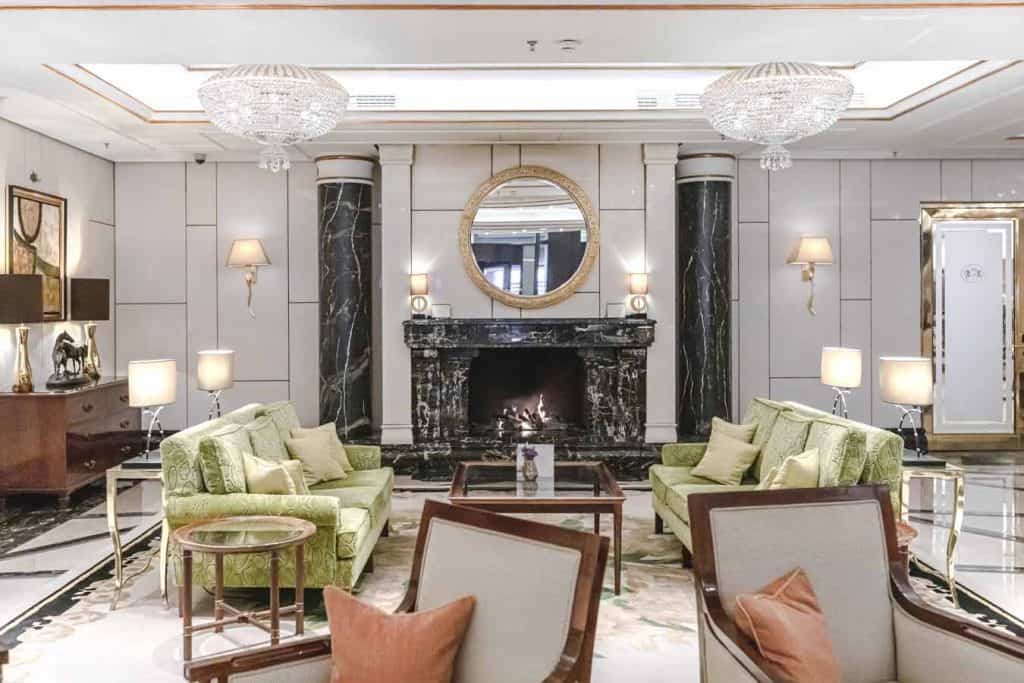 If you go up the grand staircase you will end up in a very different lounge, with live music comfortable seating and (if interested) some of the most fulfilling libations in-town.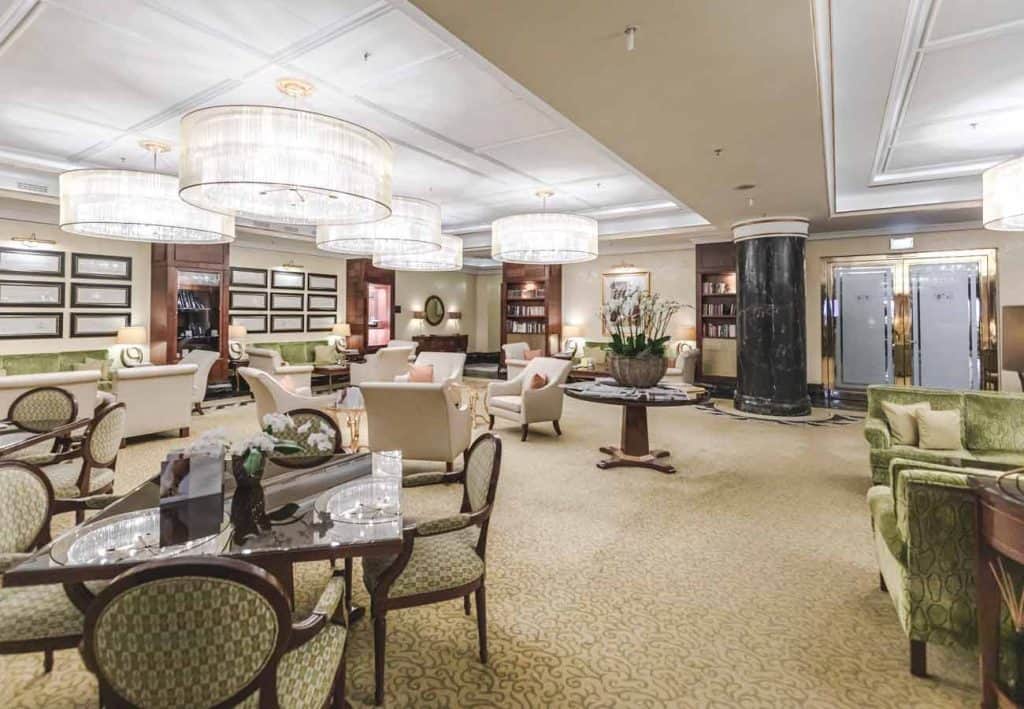 The Lobby Lounge offers a spectacular afternoon tea. They even have an expansive Cigar Lounge! It has leather flooring and a humidor with far over 100 different cigars from Cuba and the Dominican Republic.
Customized Experience
Like all Capella brand hotels, the Breidenbacher Hof is happy to help customize an experience around your needs. For us, that entailed an extended walking tour of the city that would ideally cover the history of the city, attractions, shopping, and scenic spots. The hotel set us up with THE best guide, Monika Lageschaar, who took us on a walking tour of the town. At every turn, she had rich stories about the culture the architecture, even the statues.
A quick note to other travelers is to make sure to visit the marionette theater and to also catch the cute story behind the Wibbell the Tailor statue (things we may not have discovered had it not been for our guide. Monika). We learned that for our next visit to Düsseldorf we may want it to coincide with the Carnival festival when the entire city is consumed by a wild costume party and parade. Or possibly over Christmas, when the city is illuminated with lights and becomes a winter wonderland of ice skating and Christmas-themed shop windows. I'm so looking forward to getting back to both Düsseldorf and the Breidenbacher Hof.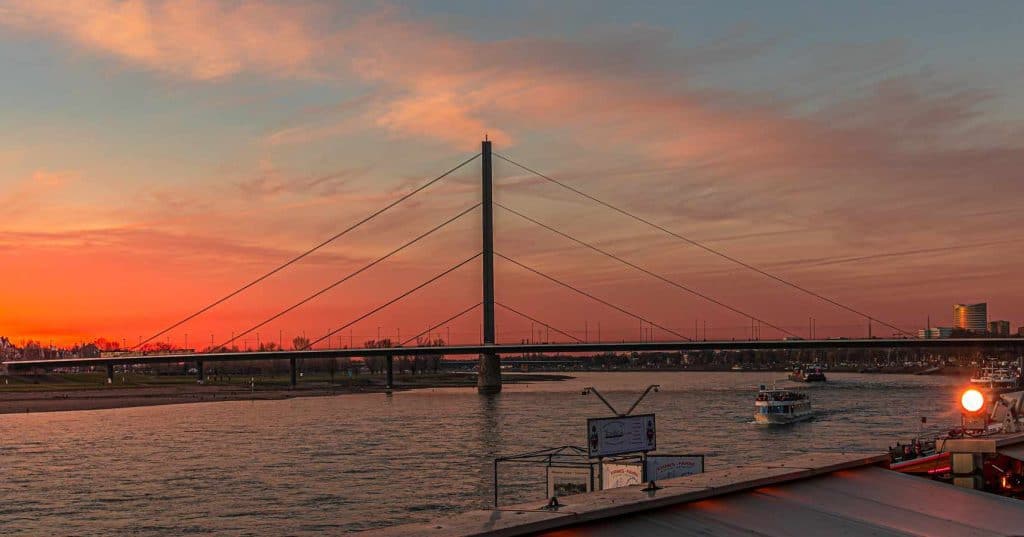 Visit Capella Breidenbacher Hof Düsseldorf. Address: Königsallee 11, 40212 Düsseldorf, Germany. Phone: +49 211 160900