Thank you Vacasa for sponsoring this post. Find your Vacasa home for the Holidays today!
We are brand new to the Vacasa vacation experience. I was wanting to get away for some holiday time with family and friends, and staying in a posh home all to ourselves sounded fantastic!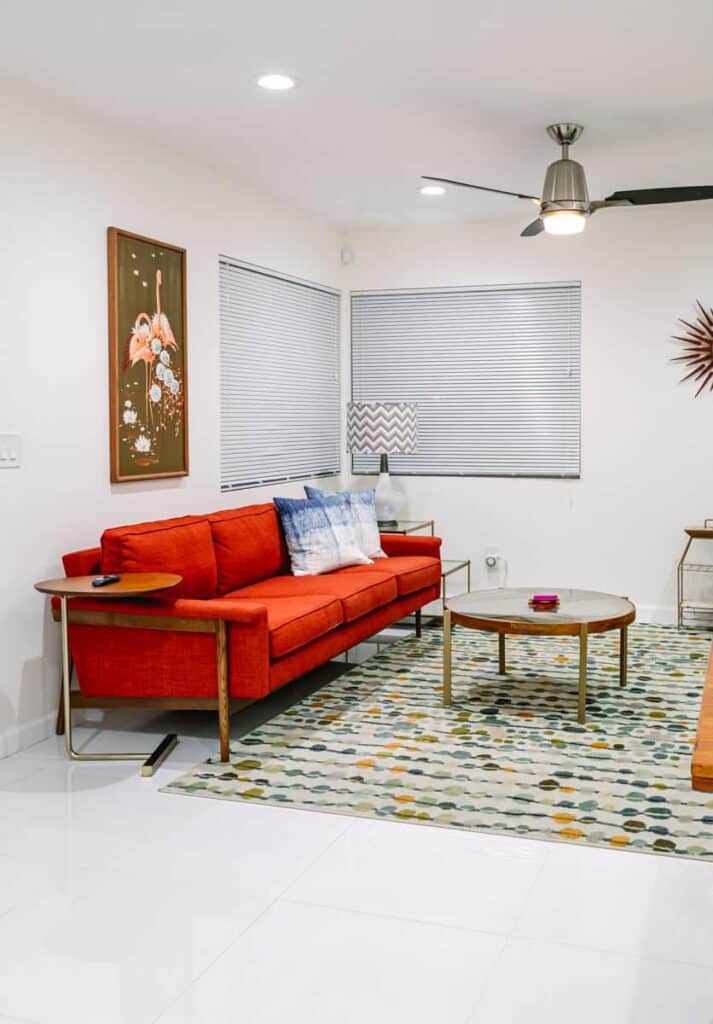 We found many San Diego Vacasa homes in the best parts of our city, perfect for a tempting stress-free staycation. This time we opted to instead head out to one of the destination cities we've been eyeing and landed on, this Vacasa listing, the always fun Palm Springs. The city is nearby and always a treasure, especially this time of year when the heat isn't so extreme.
Vacasa is definitely doing something right, as they are North America's largest vacation rental management platform with more than 23,000 vacation rentals across 31 U.S. states and 17 international countries.
Looking through their site we found a huge variety of options to choose from, like a beach house along the coast, mountain getaways, and the desert paradise that we ended up going with.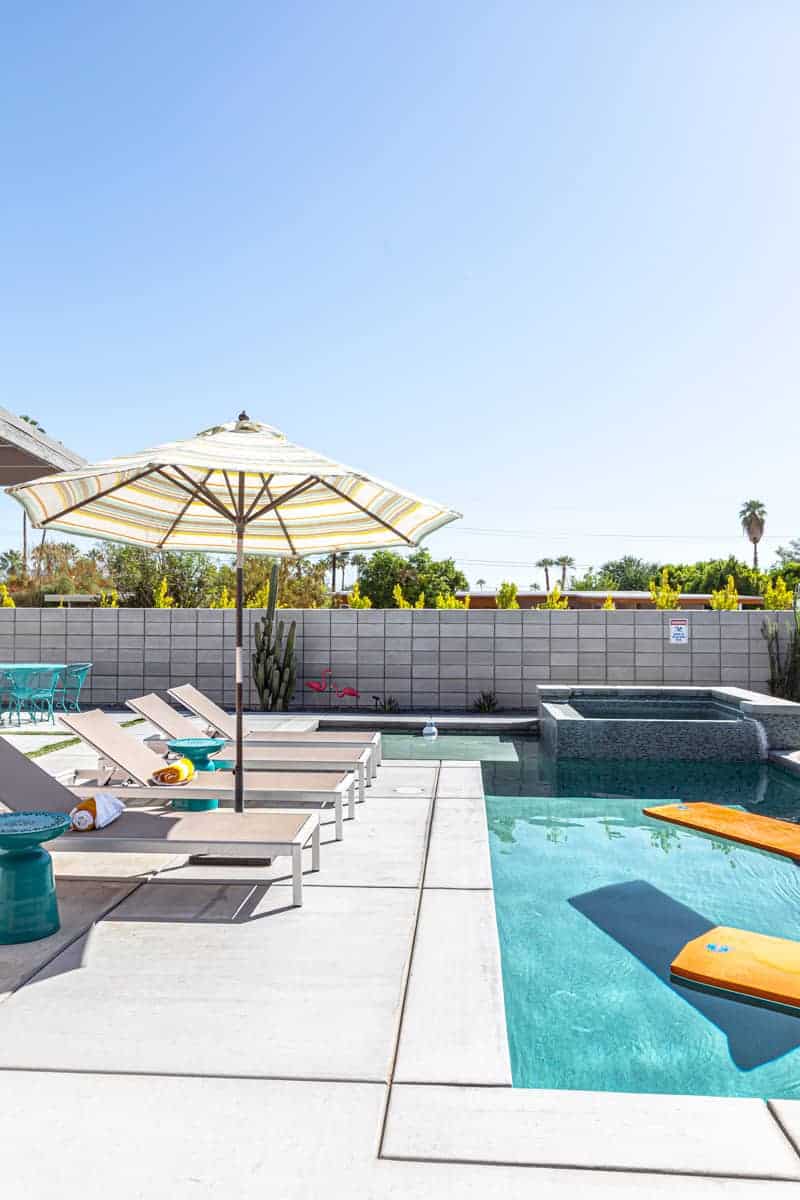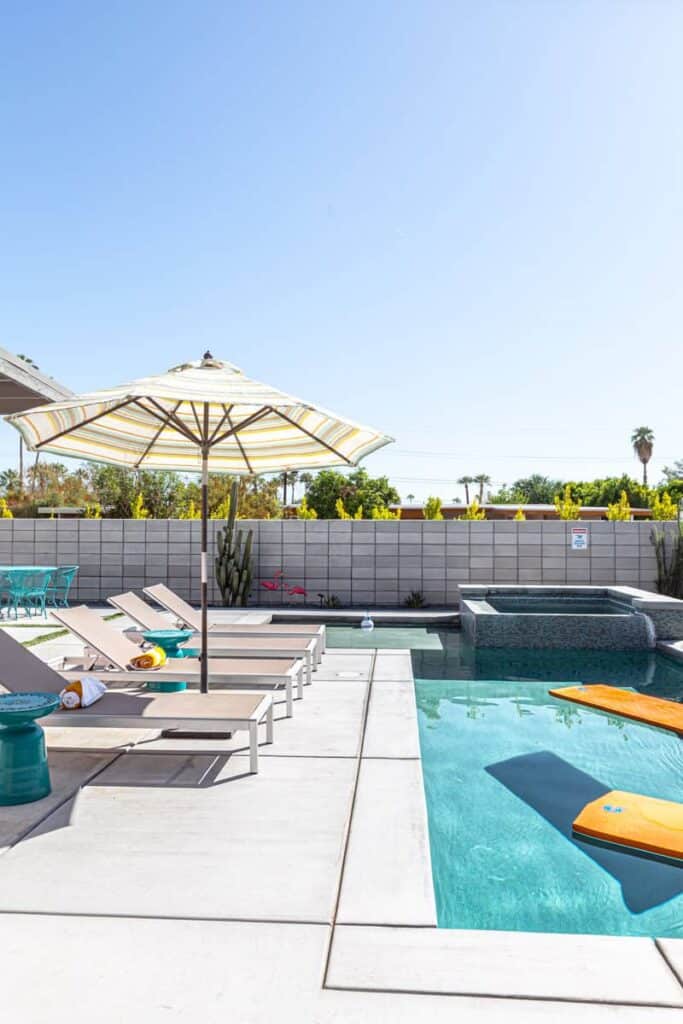 The website offers a 3D look into each home which was outstanding. Each home from Vacasa looks like it's out of a magazine, very different from other sites where half of them look questionable. The Vacasa homes we were choosing from had design styles like Spanish villas and garden retreats. The one we chose to stay at had a bright open kitchen (perfect for me), a pristine outdoor pool, and an entertaining area.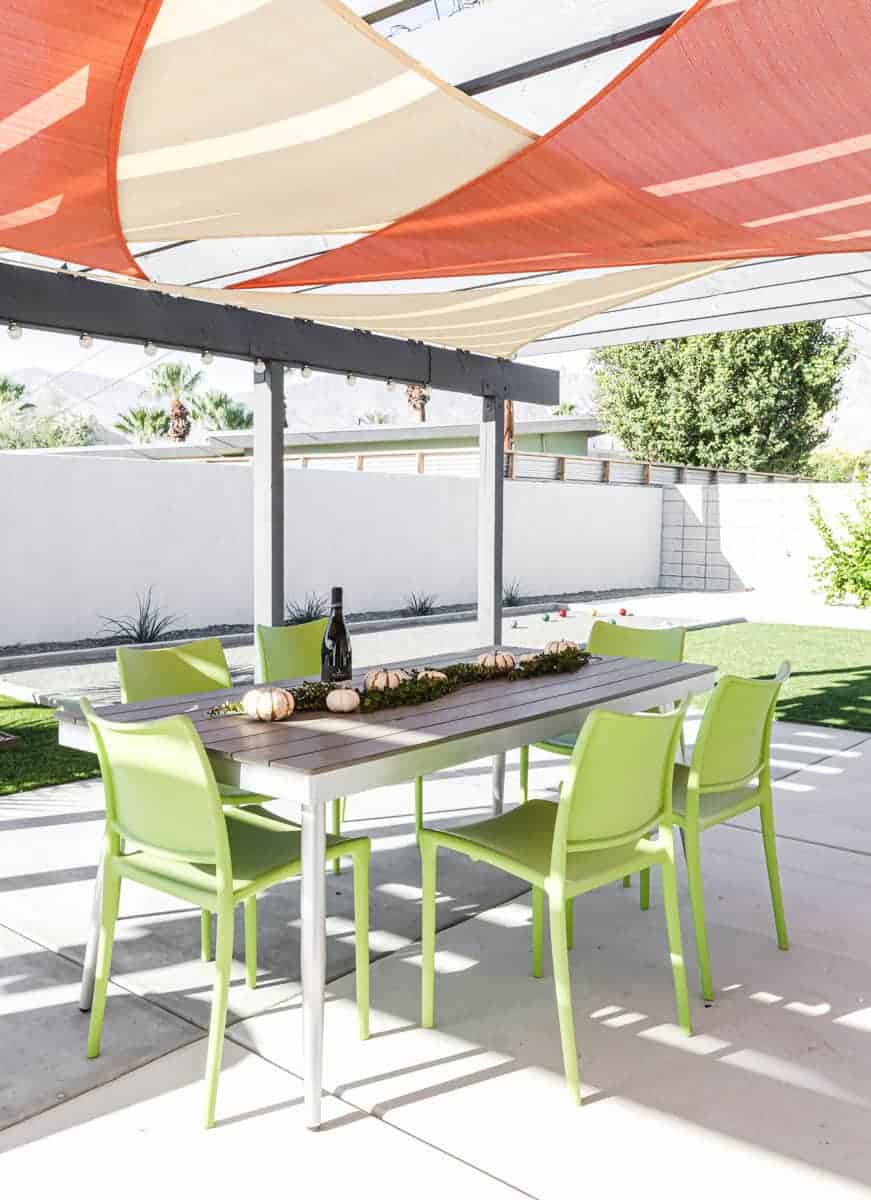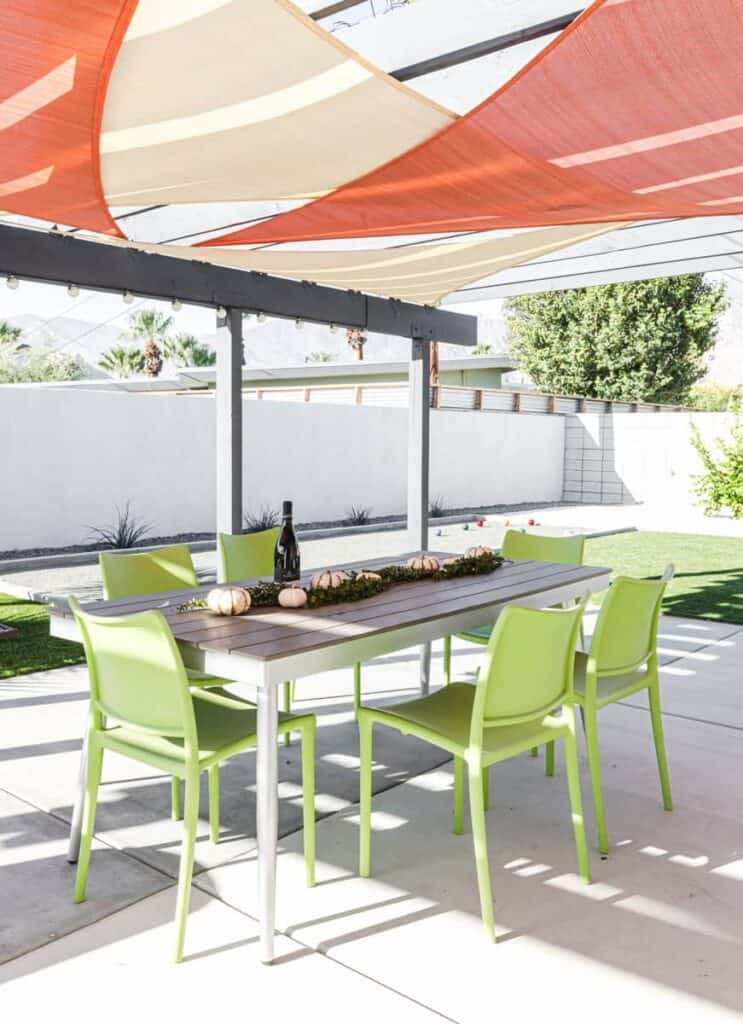 A Stress-Free Vacasa Vacation
When I think back to other holiday getaways they've had their fair share of stresses such as huge lines at check-in, crowded pools where it's tough to get a good spot, and sometimes a 15-minute walk through mazes of hallways, just to get to the lobby or pool.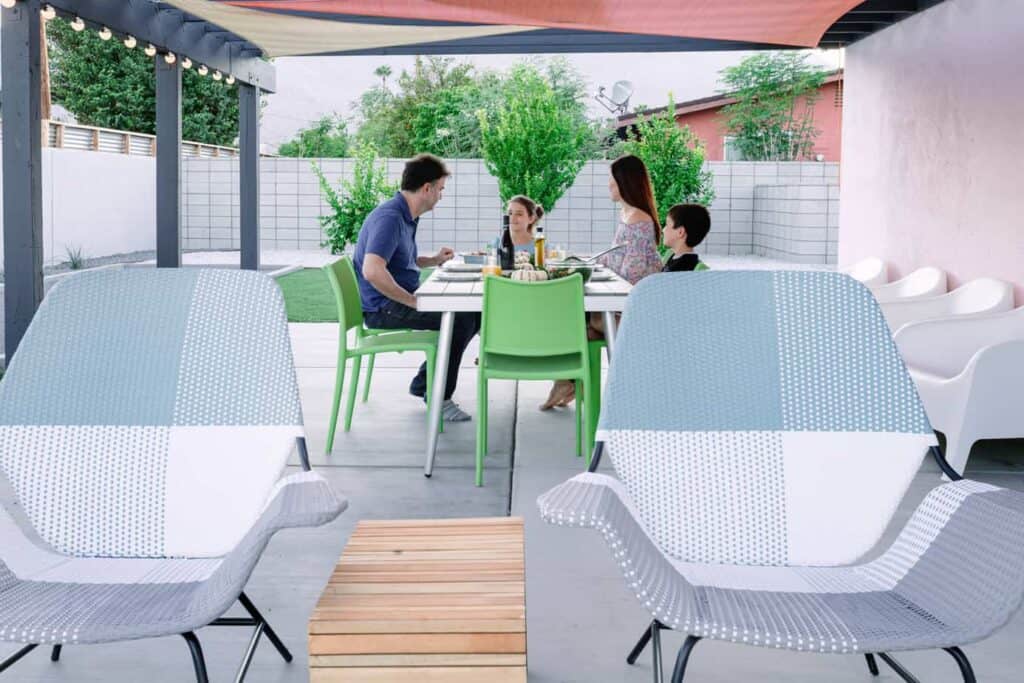 This experience and house couldn't have been more different. Even before we arrived we received the white-glove treatment. The local property manager shared all welcome info and the security code to get into the property. Unloading the car took just a couple of minutes from the driveway, and my kids immediately started changing into their swimsuits! They would have been in the pool within 2 minutes had I not made them wait for their sunscreen to dry.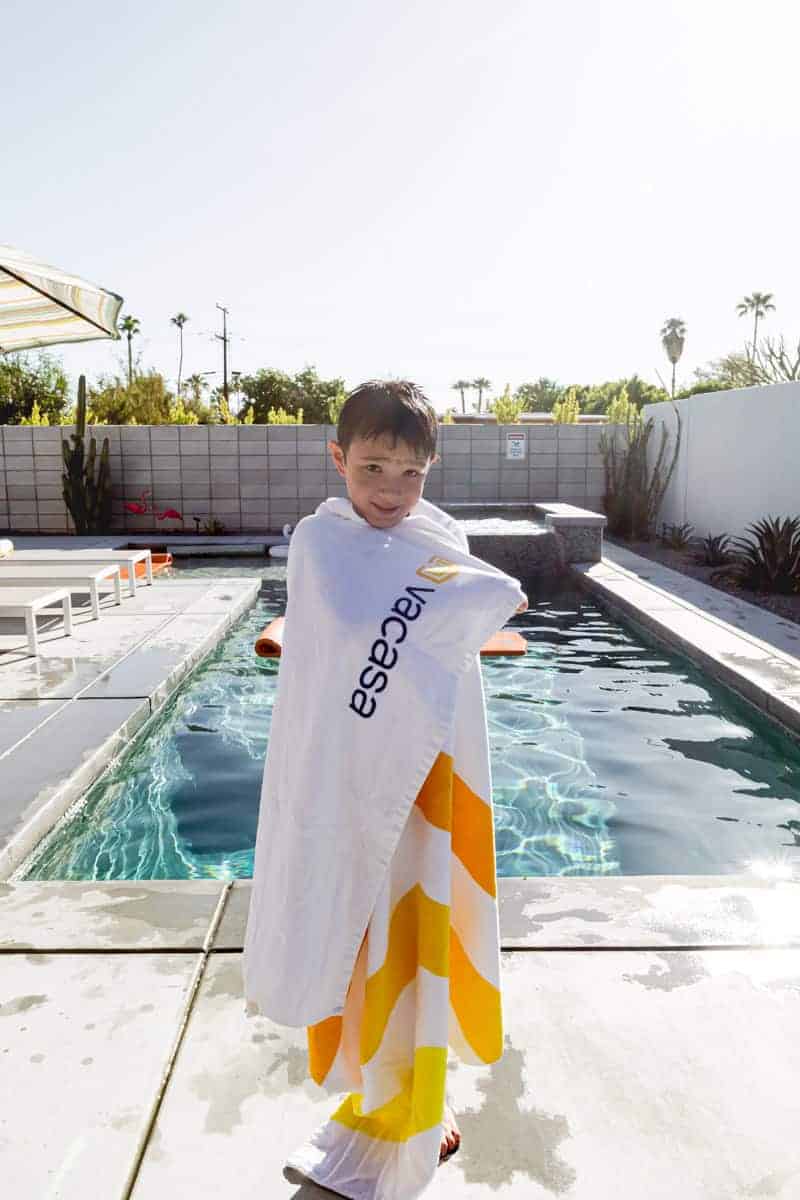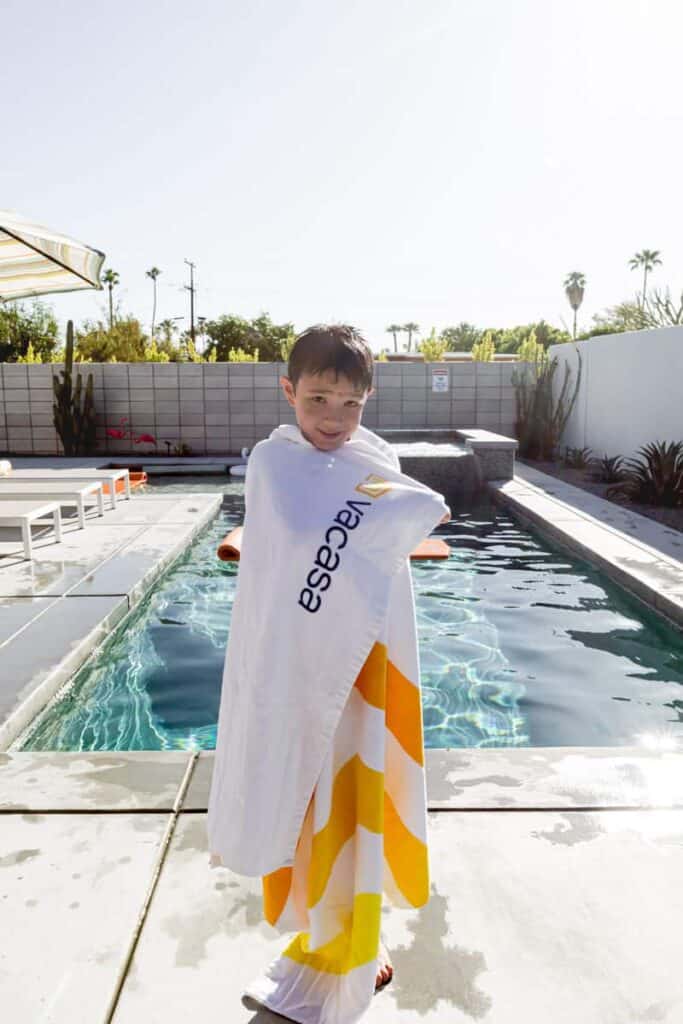 The house had Nest systems throughout, so we felt secure, and the thermostat was easy to adjust. With TVs with Netflix, etc. in every bedroom, it really was like a home away from home, a stylish dream-home nonetheless. My husband didn't know how to turn off the jets in the pool, and a quick call to our concierge got us an answer pronto.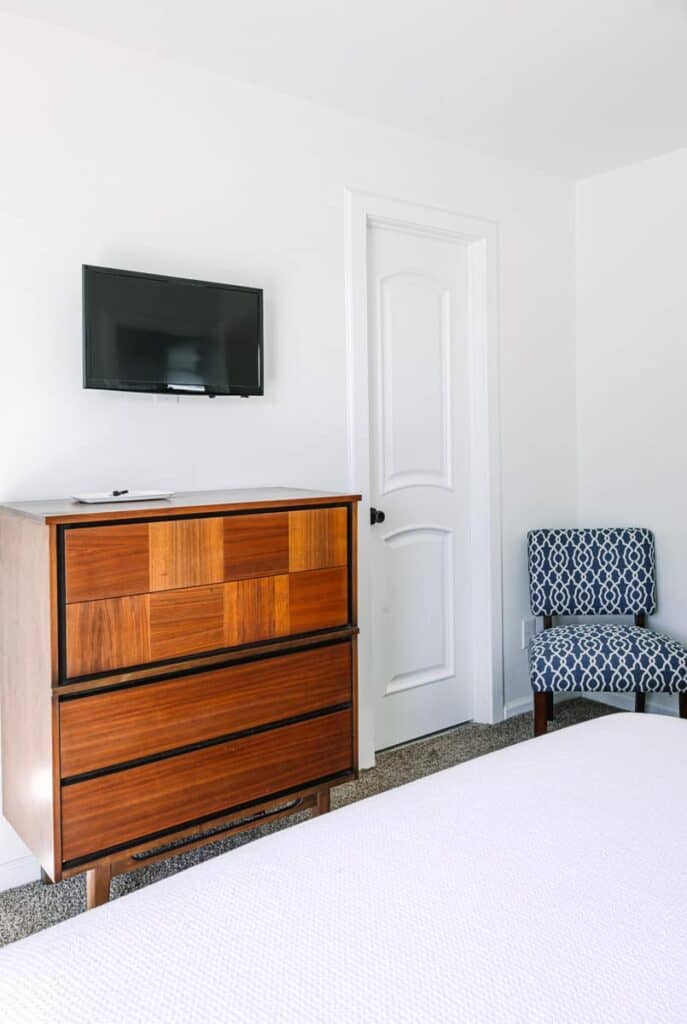 Vacation Pool House with Vacasa
We don't own a pool and have always been envious of those that do (well, except for the maintenance part!). Staying at a house where we could just jump into the water day or night was such fun for us.

This pool was phenomenal as the water from the hot-tub overflows via a waterfall to the pool and water deck area. The water deck was new for us, my husband especially liked it at night, being able to lay in the water while looking up at the stars.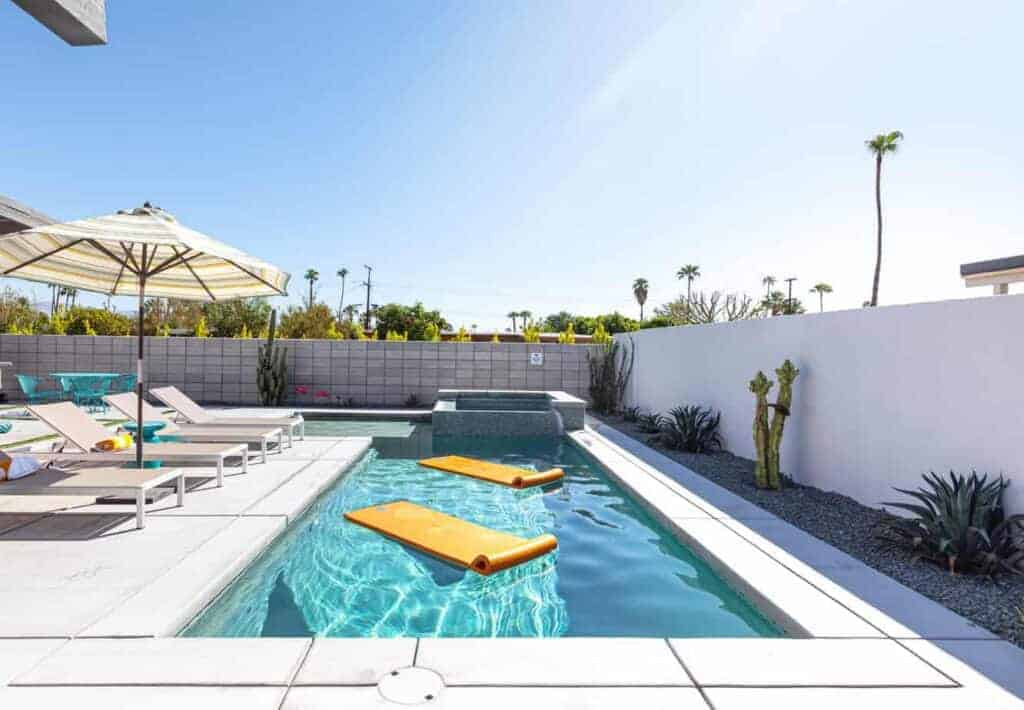 Unlike a hotel it wasn't a major group decision when to commit to the pool and when to leave, we'd just jump in whenever we felt like it and pop back inside to grab a drink or to catch up on some football scores. I think that might have been the highlight of our trip.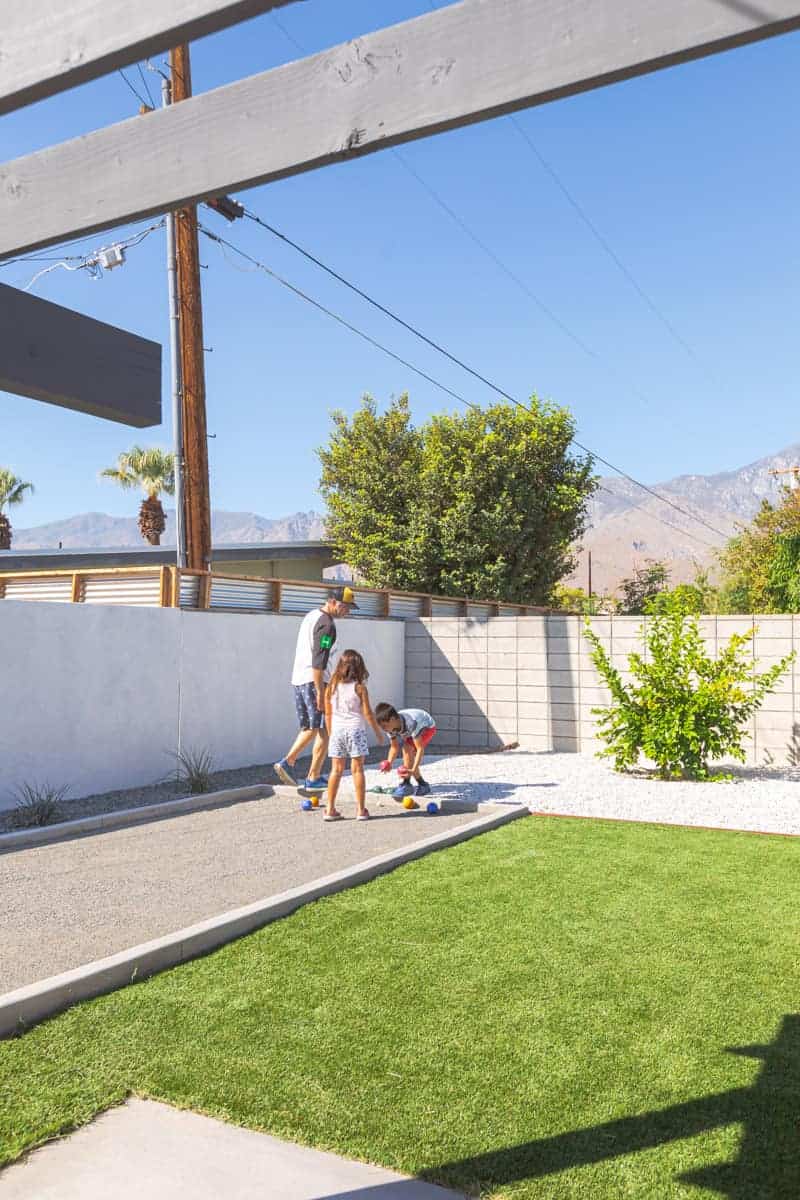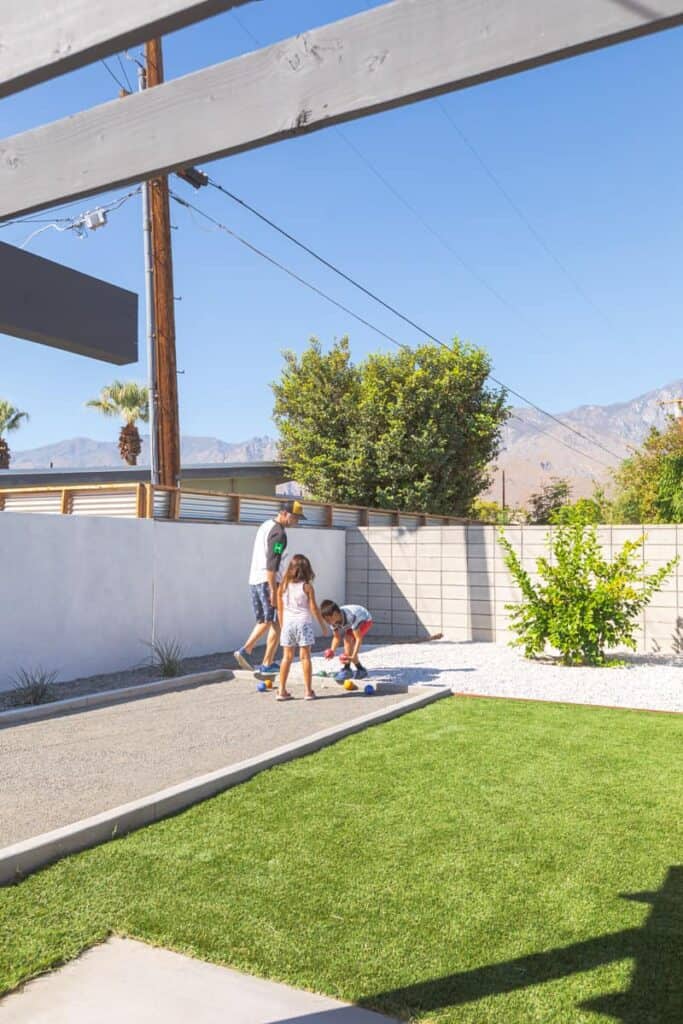 The owner, by the way, had everything we needed in the backyard from pool noodles to a barbeque, even a bocce ball court. That game is twice as fun as it looks, and is great for families as kids can (and in this case did) beat the adults.
Cooking While on Vacation? Yes Please!
Who doesn't love an open white kitchen equipped with a farmhouse sink and all the extra bells and whistles? I sure do and made the most of the one at our Vacasa home. It was open and made party prepping easy as I multitasked a few different things.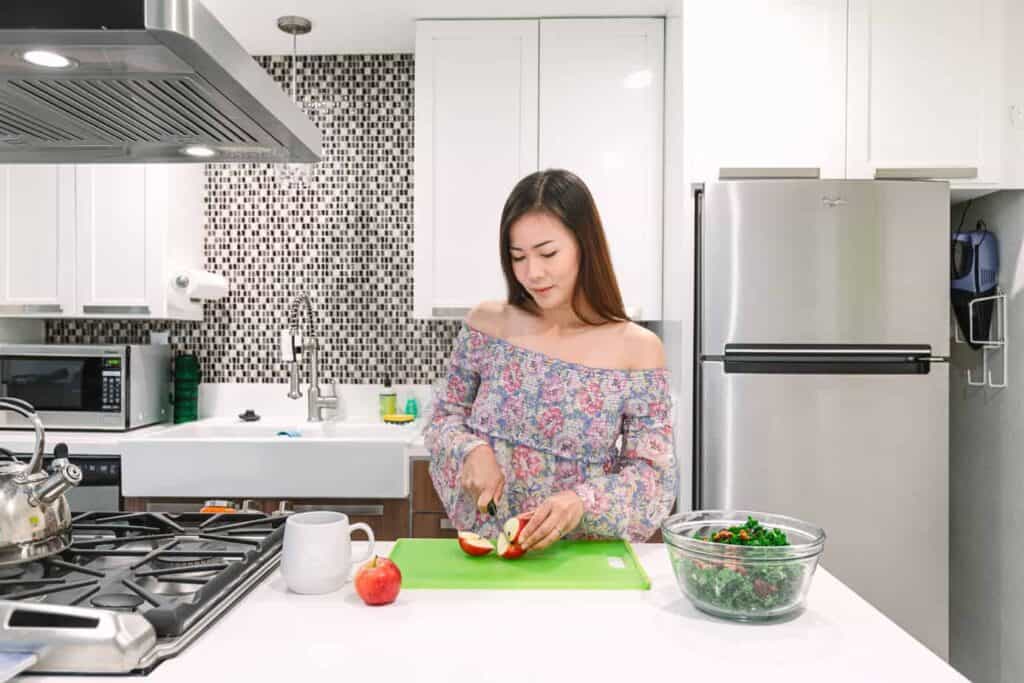 Having the ability to cook and entertain while on vacation gave us a lot more options and really fit my family's style. We went out one night and visited a great microbrew for food and drinks, but most of our meals were enjoyed in the backyard.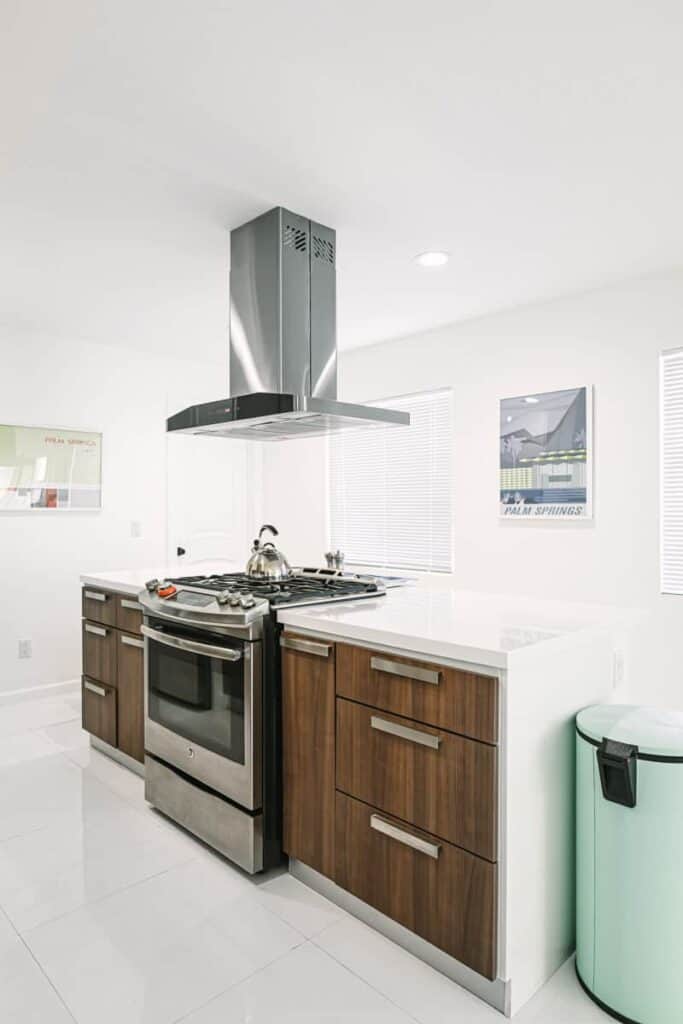 The house had nice outdoor lighting and views of the majestic mountains as a backdrop. One morning we used Uber Eats for some breakfast burritos as I didn't want to pry the kids away from their game of Marco Polo, while the next morning I made my own veggie omelets and smoothies. Lots of freedom and again, no stress!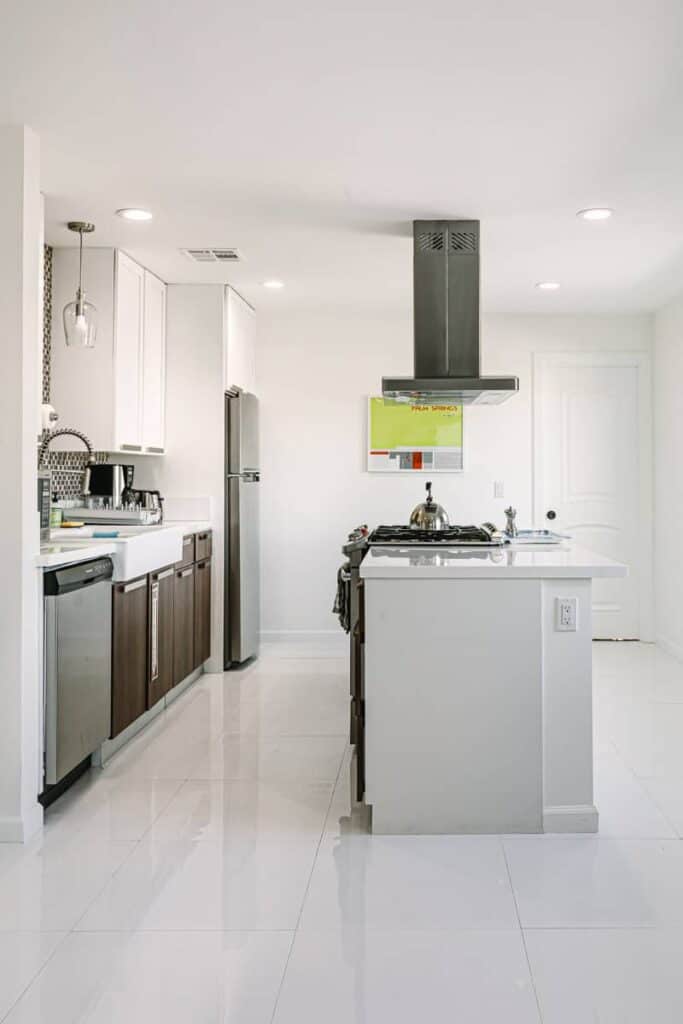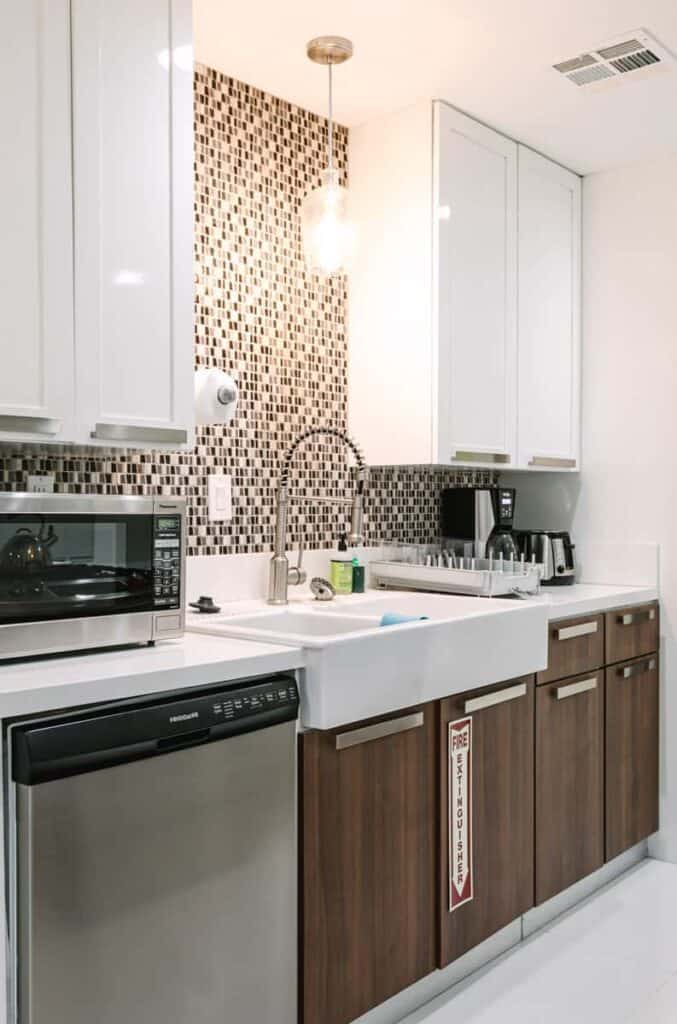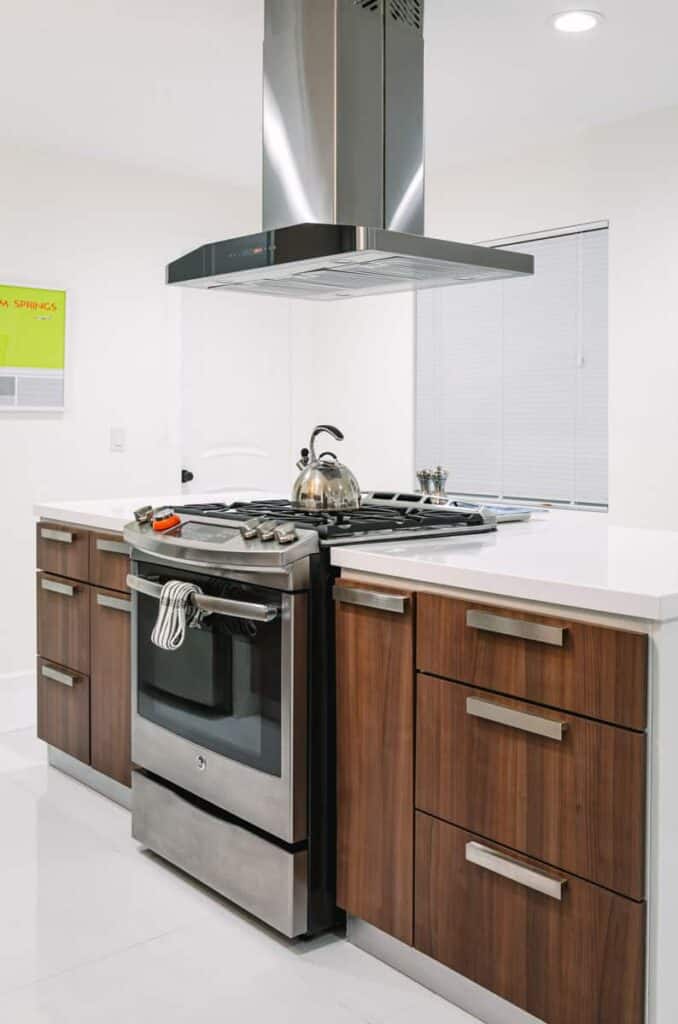 Palm Springs Decor
I think we chose the perfect Vacasa home, see the listing here. Every room had such nice furniture, artsy pictures on the walls, and cool extras like a record player and collection of old records. They had bright colors and modern yet classic furniture that seemed very Palm Springs.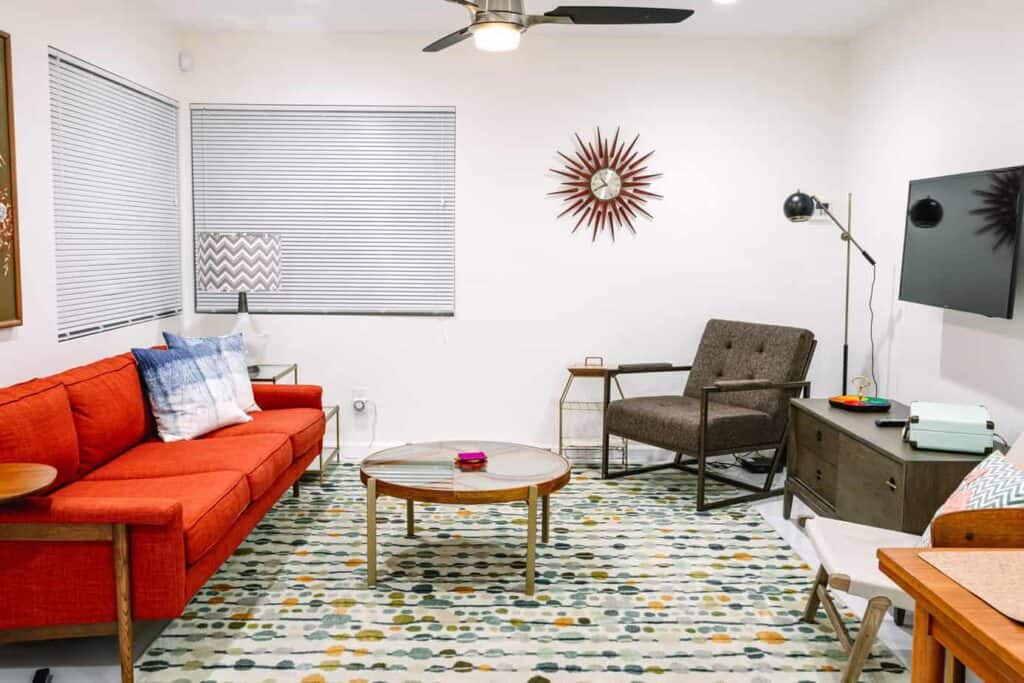 I kept telling my husband that we need to steal those owner's design tips. For my next Vacasa trip I'll be tempted to return to this home again, but will likely venture out and try a different one in Palm Springs or maybe one of those beachside getaways I was eyeing earlier.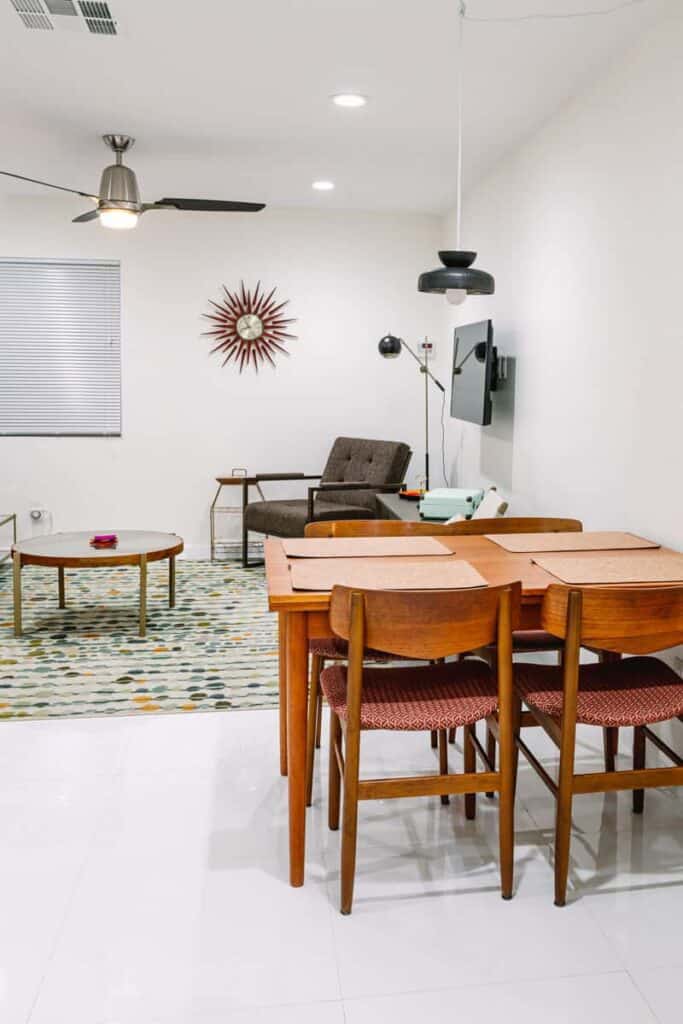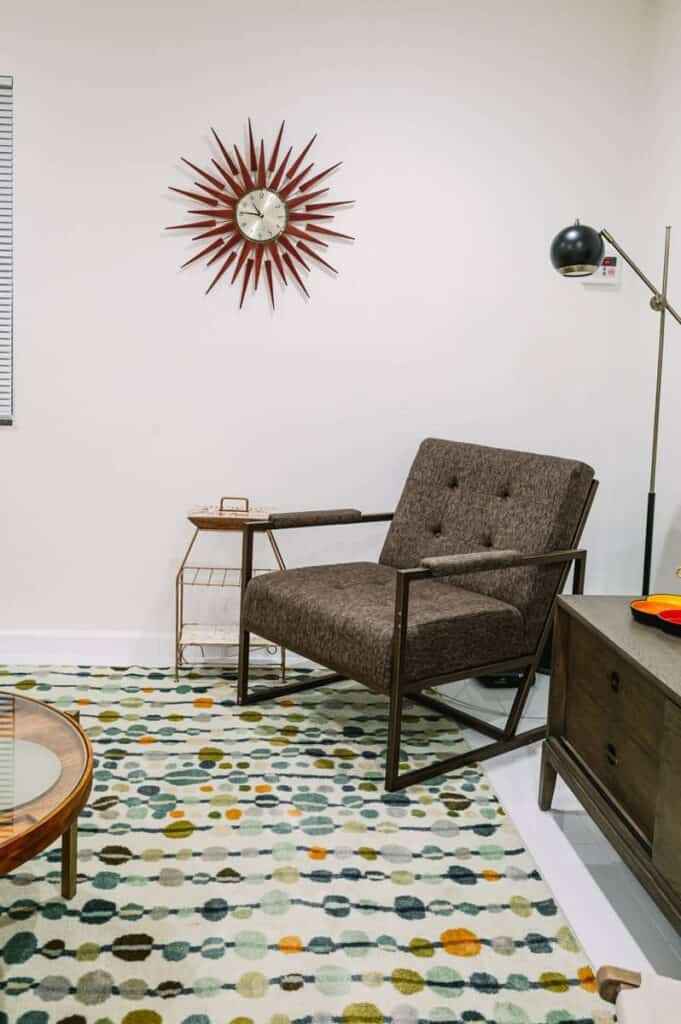 Vacasa Enables Touring of Vacation Homes (Local and International)
I can see why Vacasa is changing the game on travel experiences. I like reading honest reviews from other travelers on each place on the (www.vacasa.com) website.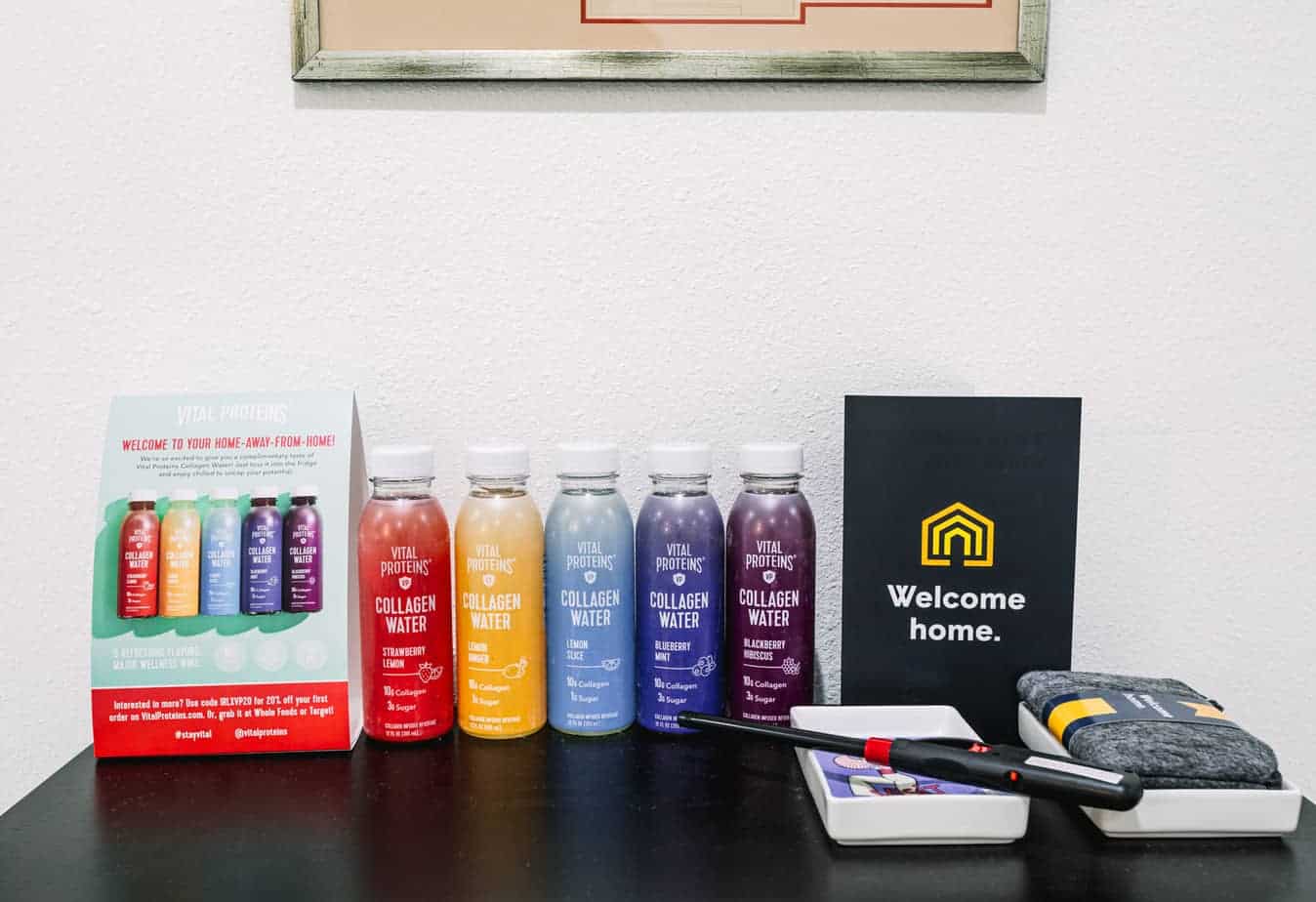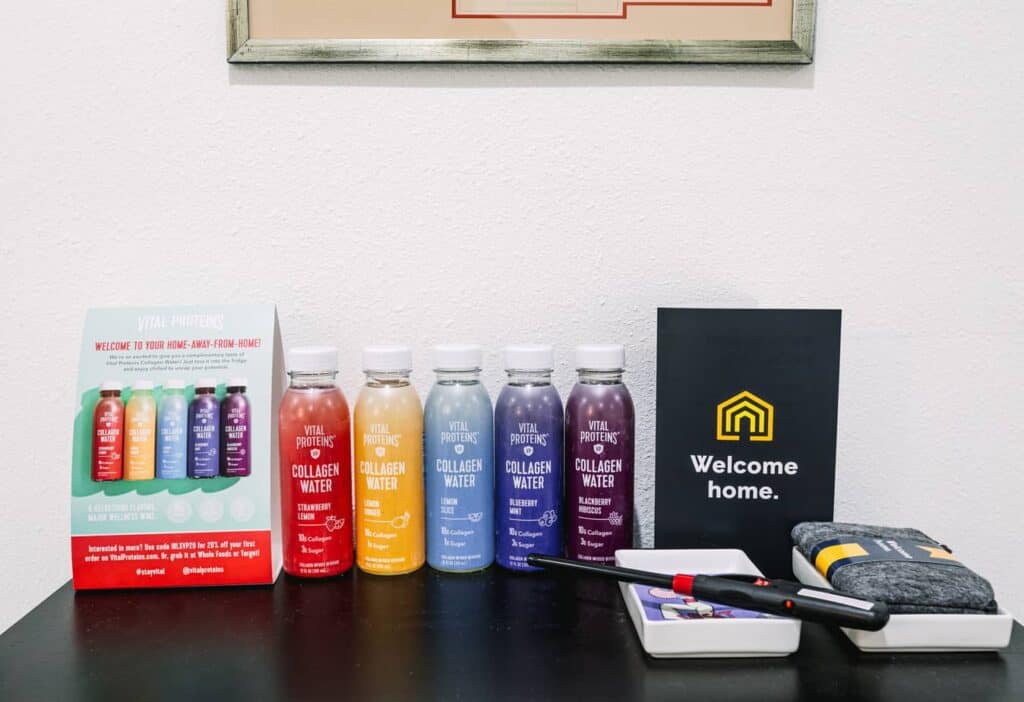 It's always helpful to get tips on where to go and what to do. I'm now obsessed with taking tours of different homes. It's especially fun to do for hotspot cities like New York, or for all of the international cities they offer. Yesterday I was poking around some in Spain, South Africa, and Belize, conjuring up some ideas for our next big vacation!
Be sure to browse rentals, book confidently, and get the guaranteed best price for your getaways this holiday season on Vacasa.com. And, if you or someone you know owns a vacation rental, consider having Vacasa professionally manage your home.