Disclosure: In partnership with Loews Minneapolis Hotel
We stayed at a Loews here in Coronado, San Diego a while back and have been eager to get back to a Loews ever since. During our stay the staff had gone out of its way to make our stay easy, memorable and luxurious. When my husband bought plane tickets to Minnesota I hopped on the internet and decided to reach out to a hotel that had outstanding reviews in lively downtown Minneapolis. I saw Loews was at the top of the list, so needless to say I was very excited when they accepted my offer to stay and cover their hotel.
As we drove in from the airport my husband commented on how much Minneapolis has changed. The Nicollet Mall for instance has long been a walkable shopping and entertainment artery with the street being lined with shops and restaurants, but in recent years the city has invested a lot to make it look amazing with modern artistic lighting, extra seating areas and now attractions stretching block after block. The downtown area is home to a new Twins stadium right downtown that is ranked amongst the best in baseball, as well as a breathtaking new Vikings stadium that combines a modern glass marvel of architecture with old world Viking ships and lore (SKOL!!). Minneapolis is thriving place to be, and Loew's is at its epicenter.
Loews Minneapolis Hotel Location
The location of Loews couldn't be better. My husband wanted to pass by First Avenue Nightclub and see the iconic music venue (and the most famous in Minnesota with great history from stars like Prince). As we drove by you could feel an energy in the air as there were fans line up to see that night's concert. I looked out my passenger window and directly across from it was Loews… how awesome. As we parked and went up to our room we found that it actually overlooked the new baseball stadium that I mentioned (Target Field) so one could peer in on the crowd of a game. Even closer (right across the street, in-fact) was the Target Center, home of the drastically improving Minnesota Timberwolves basketball team. The Target Center also has all of the big name performers coming through each month. Once settled we walked around and found that there were tons of restaurant options within just a block or two. Fogo de Chão is my mother in-law's favorite place to eat in the city and it too is across the street (amazing Brazilian food, by the way).
Minneapolis business travelers would obviously love staying at Loews hotel with its proximity to the many skyscrapers around the area, but for vacationers like me it was also perfect. The Nicollet Mall was right around the corner which was not only fun but functional, as I forgot to pack the kids' socks and could walk to Target just a few blocks away. In the other direction was a Whole Foods, a short walk away to health food bliss.
Our Hotel Room at Loews Minneapolis
From the lobby to our bedroom and even the foyer area Loew's had tasteful and original design elements. I like that the Minneapolis location had completely different artistic feel and theme than the San Diego location, and after researching found that they really approach each hotel as its own design project. Our room was clean and modern. The beds and pillows couldn't have been more comfortable. I loved that we could look out our huge windows at all that was going on outside, yet our room was perfectly quiet. Probably my favorite part of the room was the spa in the Loews shower. With the many shower heads all pushing out hot water at the same time it was truly an experience and made me not want to ever get out. The bathroom was big and overall everything in the room (as well as the entire hotel) felt extremely modern, as if it was all just built.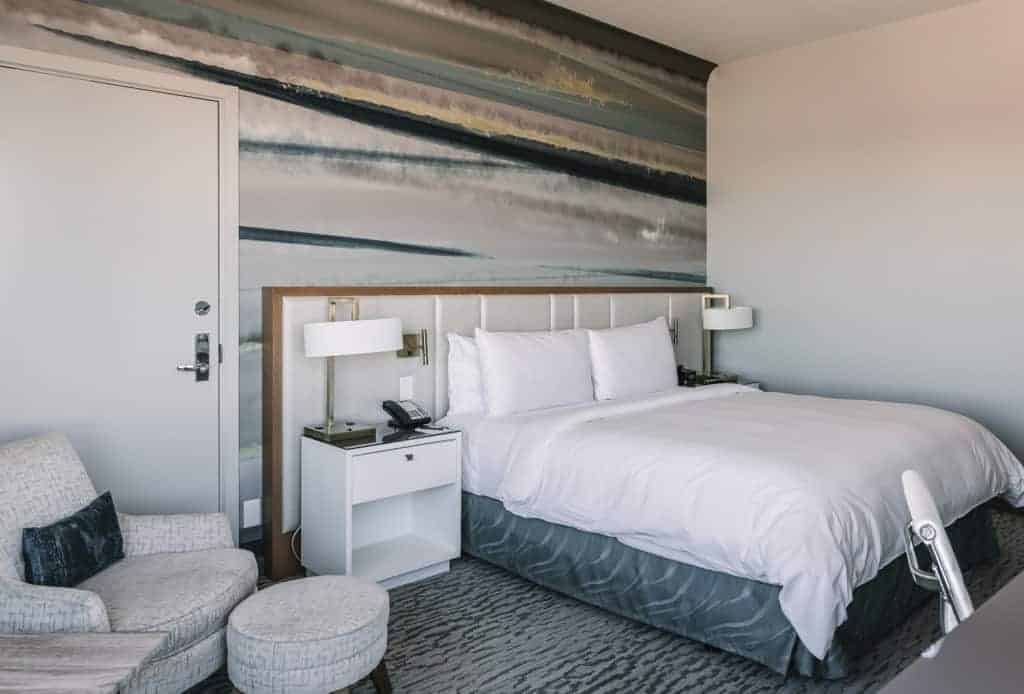 Loews Minneapolis Restaurants
From the reviews it looks as though Cosmos is an incredible place to eat, however we didn't get the chance as we were with family so much. We did get to hang out down in the Apothecary and loved the feeling. It was large yet had a modern-cozy appeal to it…. a fantastic use of the space around the corner from the lobby. There was a big screen for my husband, but I was over watching the fire and chatting it up with other guests. My husband said they did a fine job crafting his old fashioned cocktail. Even if you don't stay at Loews I recommend coming in for a pre or post game or concert drink. They have high quality eats like fine burgers and cheese platters to go along with them. On a final food note I liked that I was also able to hop over to Starbucks without even setting foot outside… especially great for those winter months.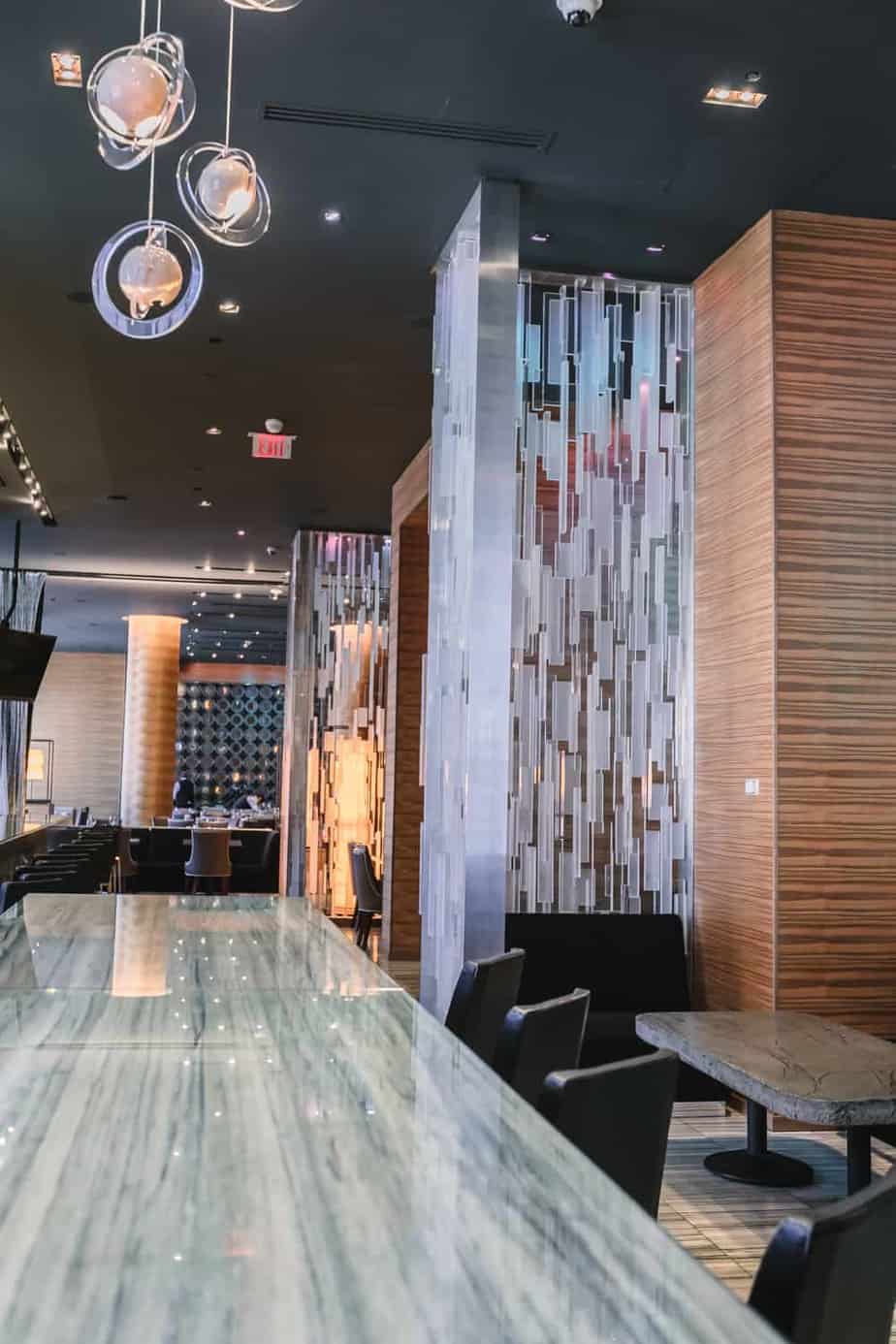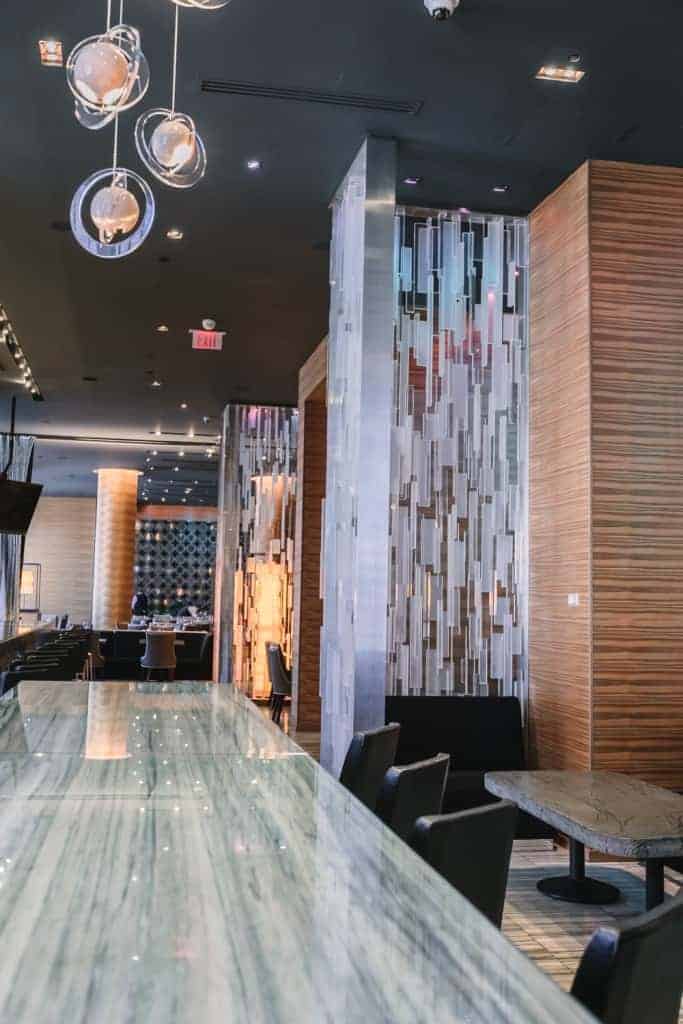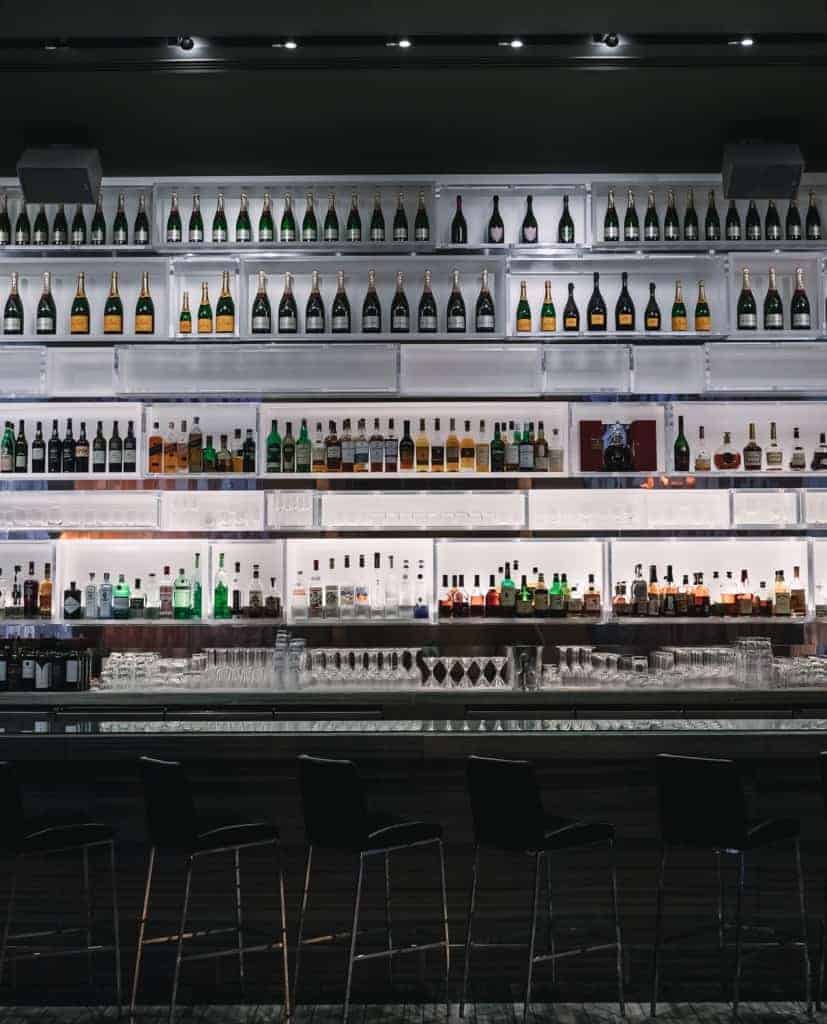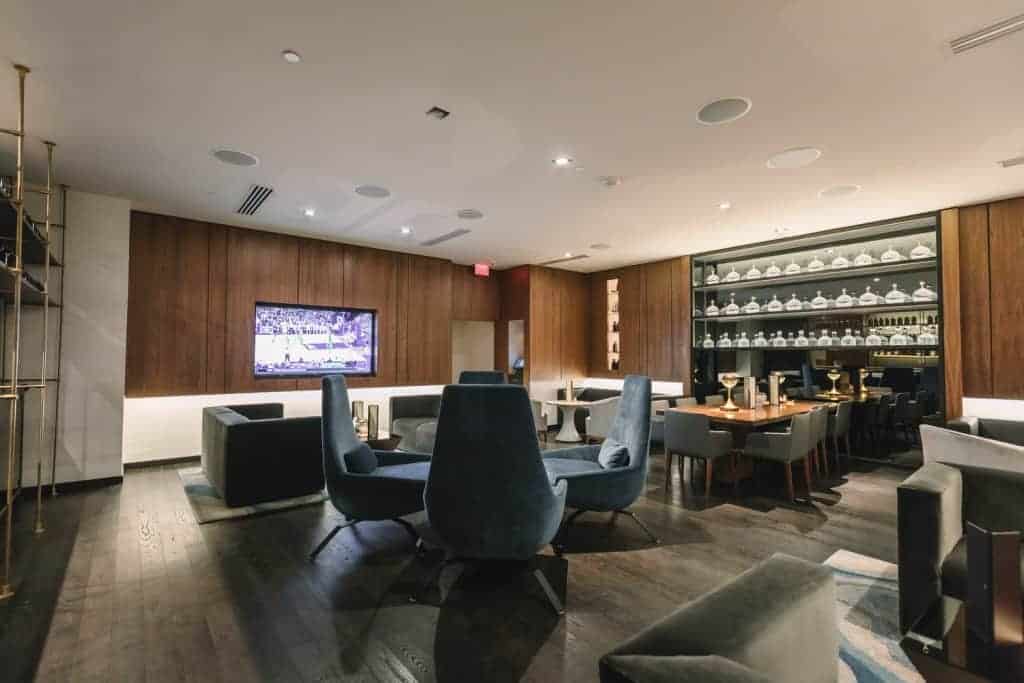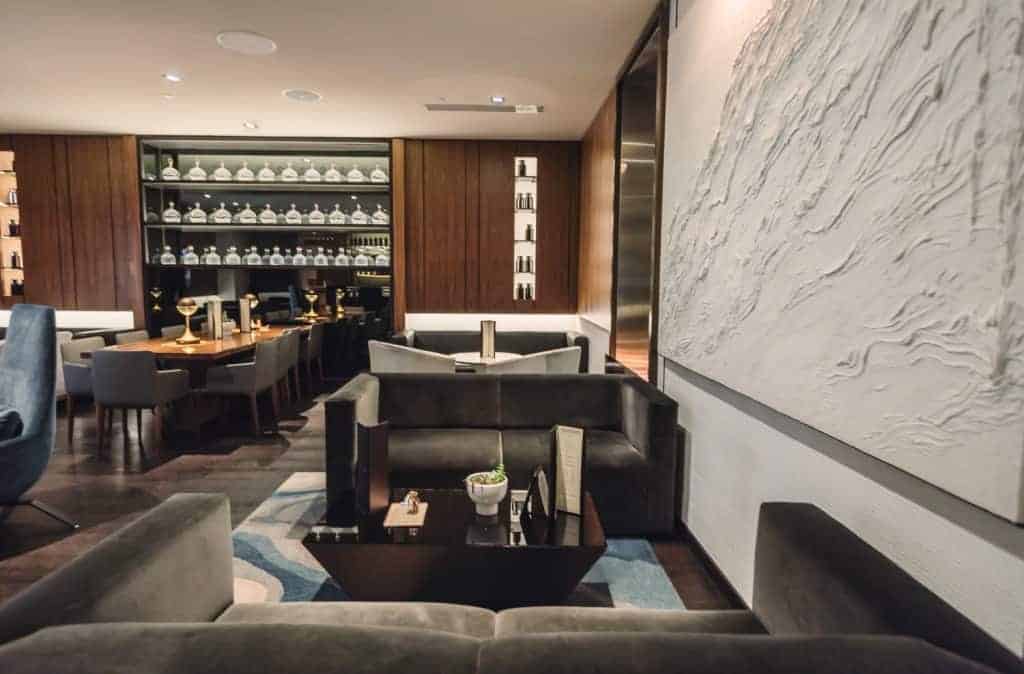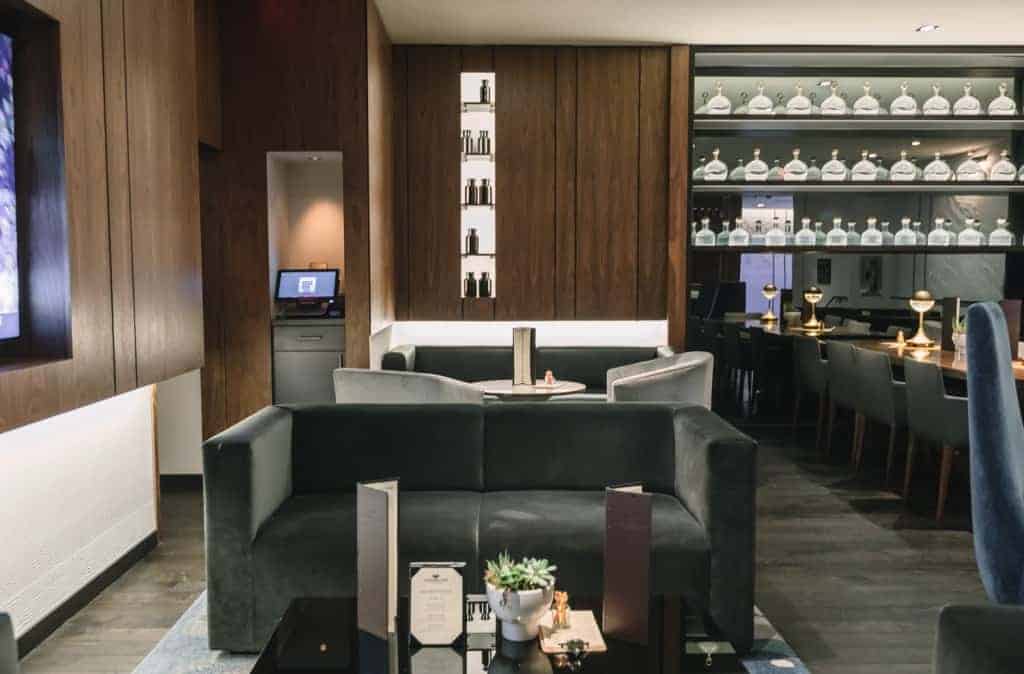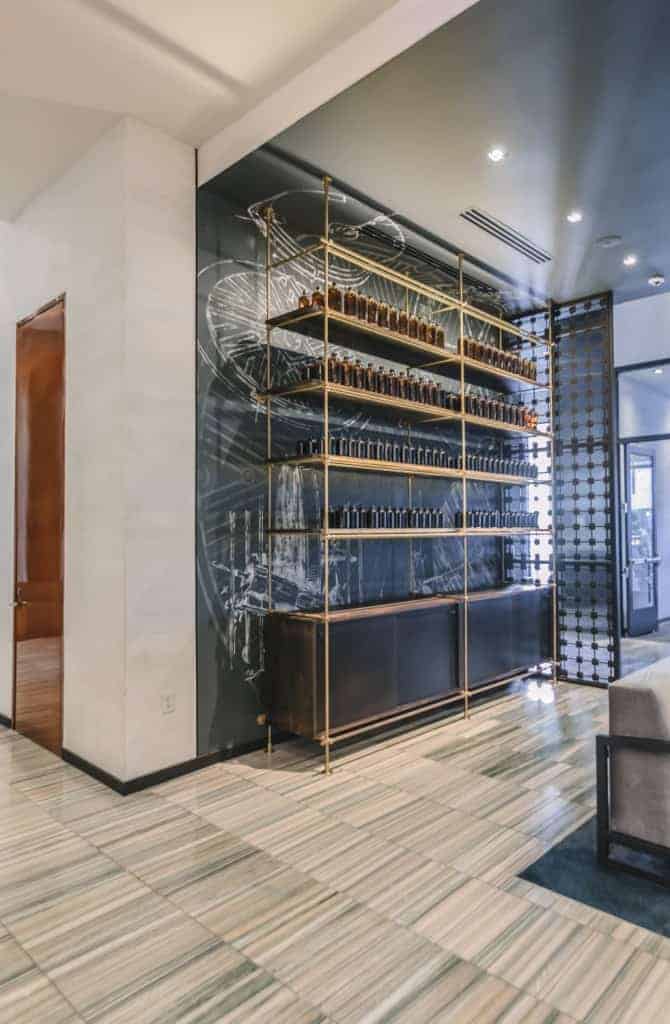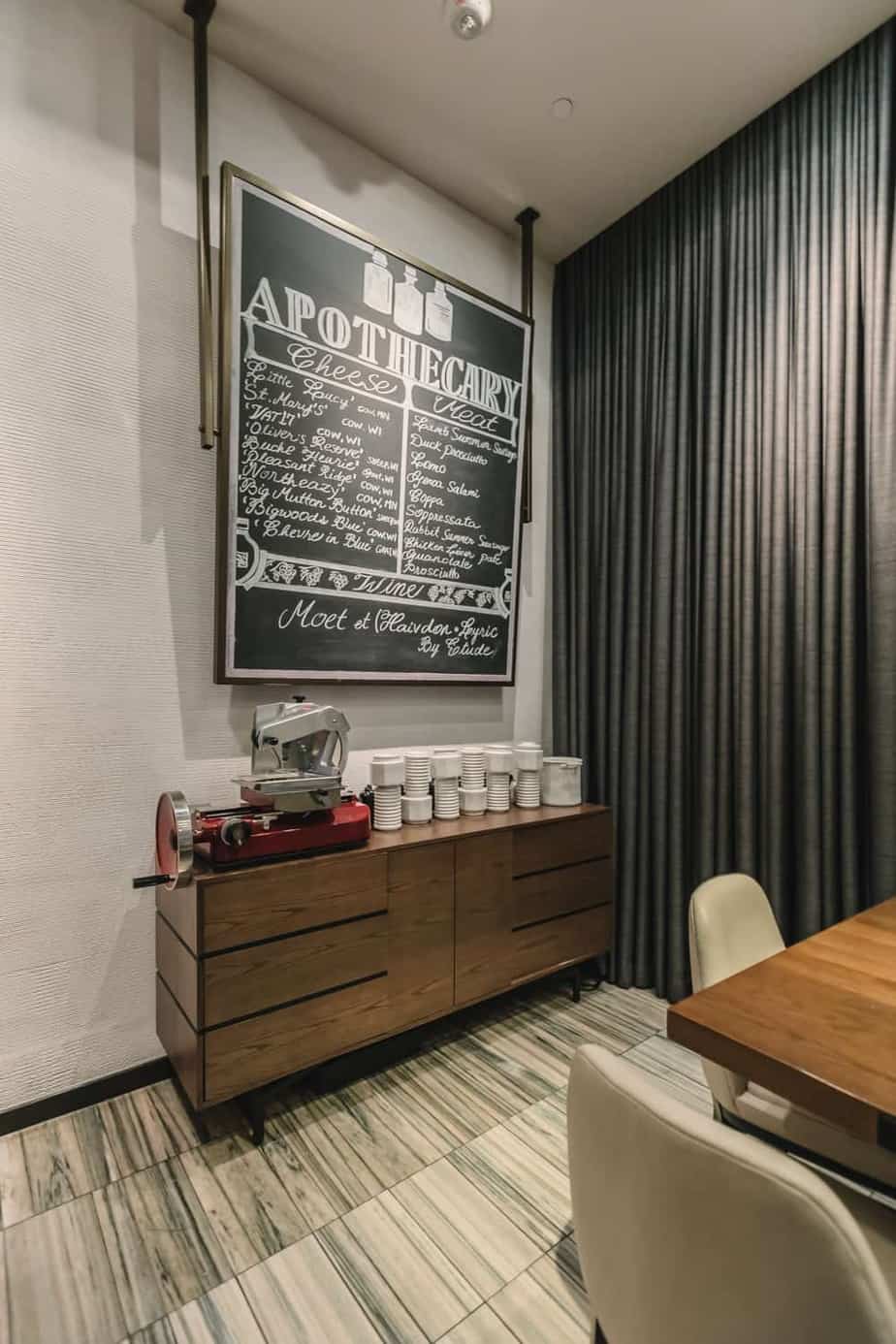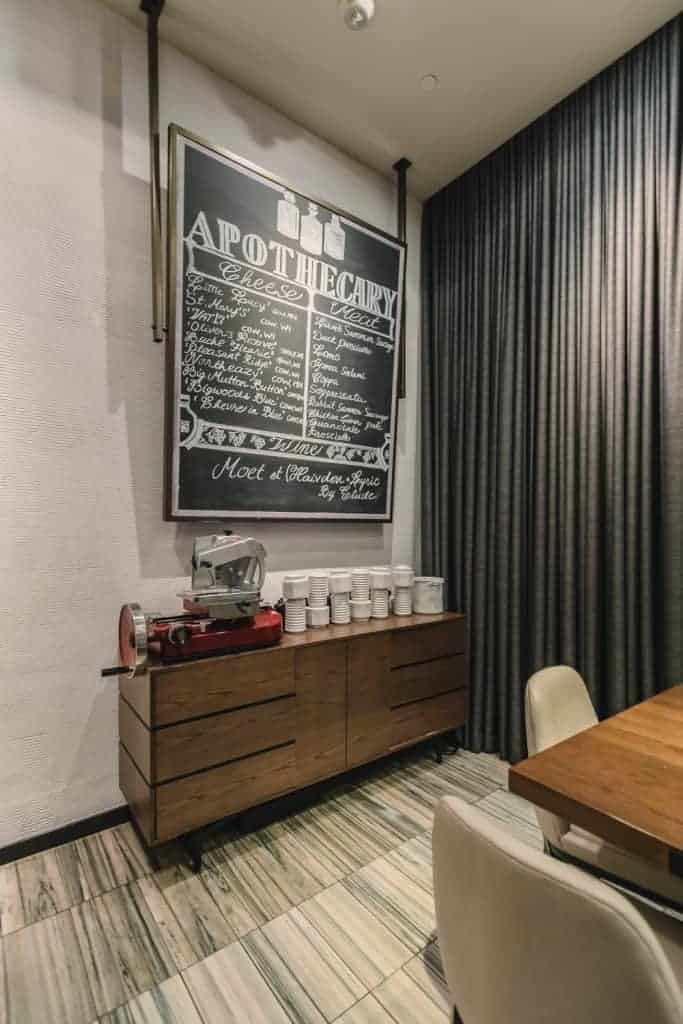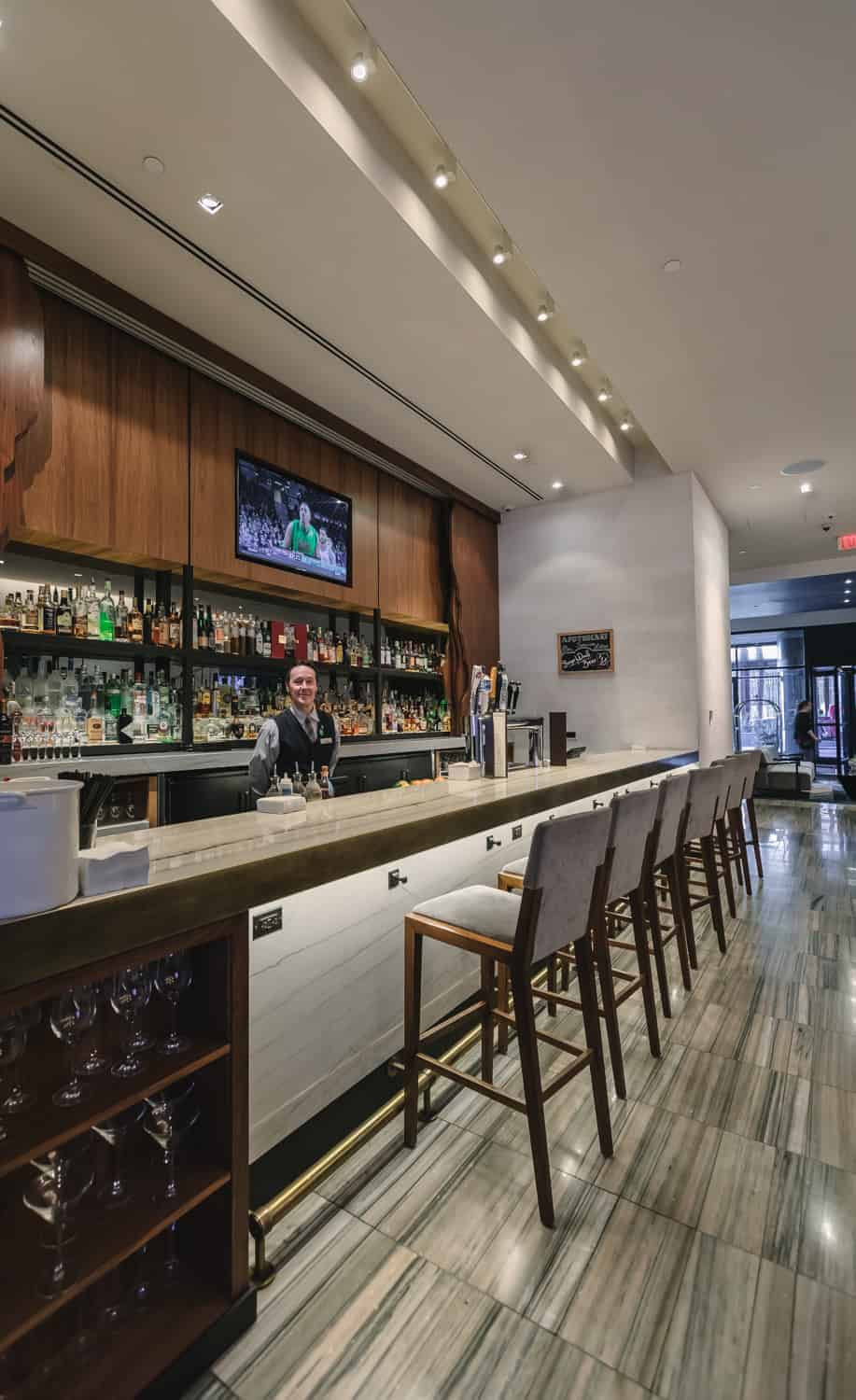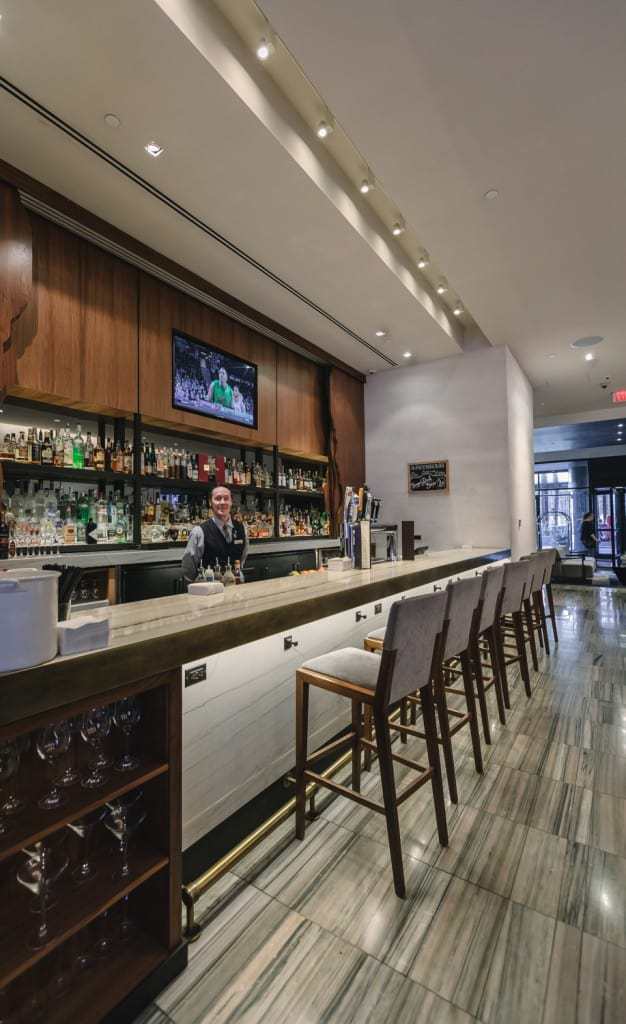 Loews Customer Service
Mussa and the other folks at the front desk were fantastic and gave a white-glove level of service throughout our stay. I like that they're just a text away for just about anything we needed: help with the car, dining recommendations and of course anything we needed with the room (we were actually all set, but Mussa sent us a text to make sure it was up to par with our expectations). I should mention that one of the highlights of the time we spent at Apothecary was chatting up the staff that worked there. They were both accommodating and fun.
Best Minneapolis Hotel for Sports Fans
My husband wanted me to add in a note or two stating how Loews is the best hotel for Minnesota sports fans due to its amazing location. He was already planning out a return trip there with his buddies (they have a goal to visit every baseball stadium in the major leagues). It'd be so cool to enjoy some drinks at the Cosmos or Apothecary in Loews and then stroll over to the game, not having to worry about driving and parking at the stadium. Same goes for the T-wolves games, with the Target Center being across the street it would make for an amazing experience. With the new U.S. Bank Stadium being close by as well, I'd imagine that many sports fans and even pro teams stay at Loews for its location and class.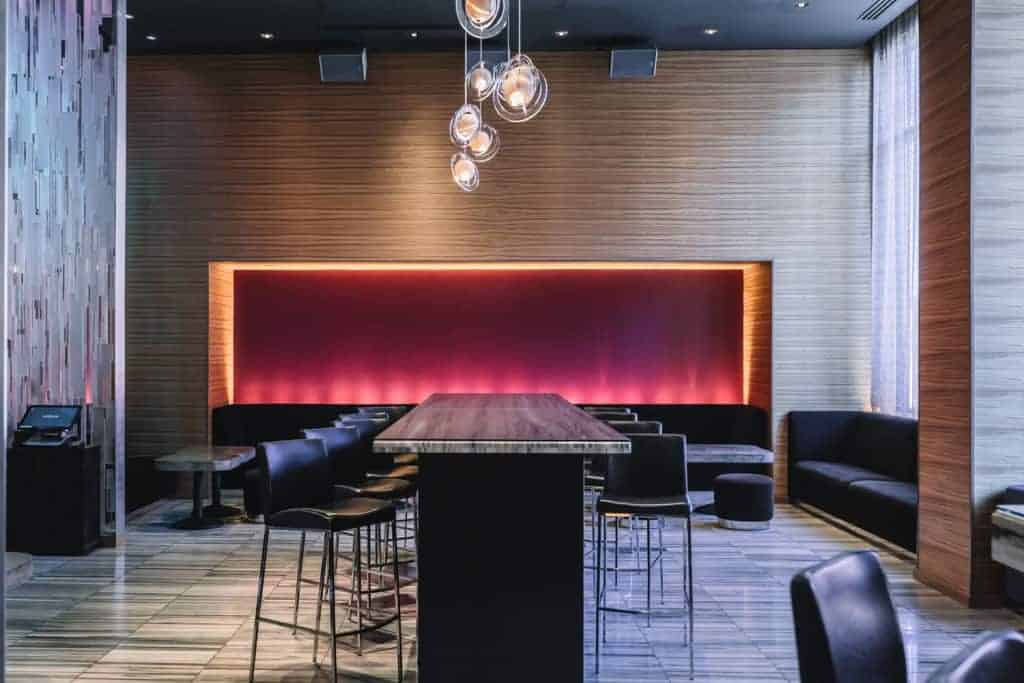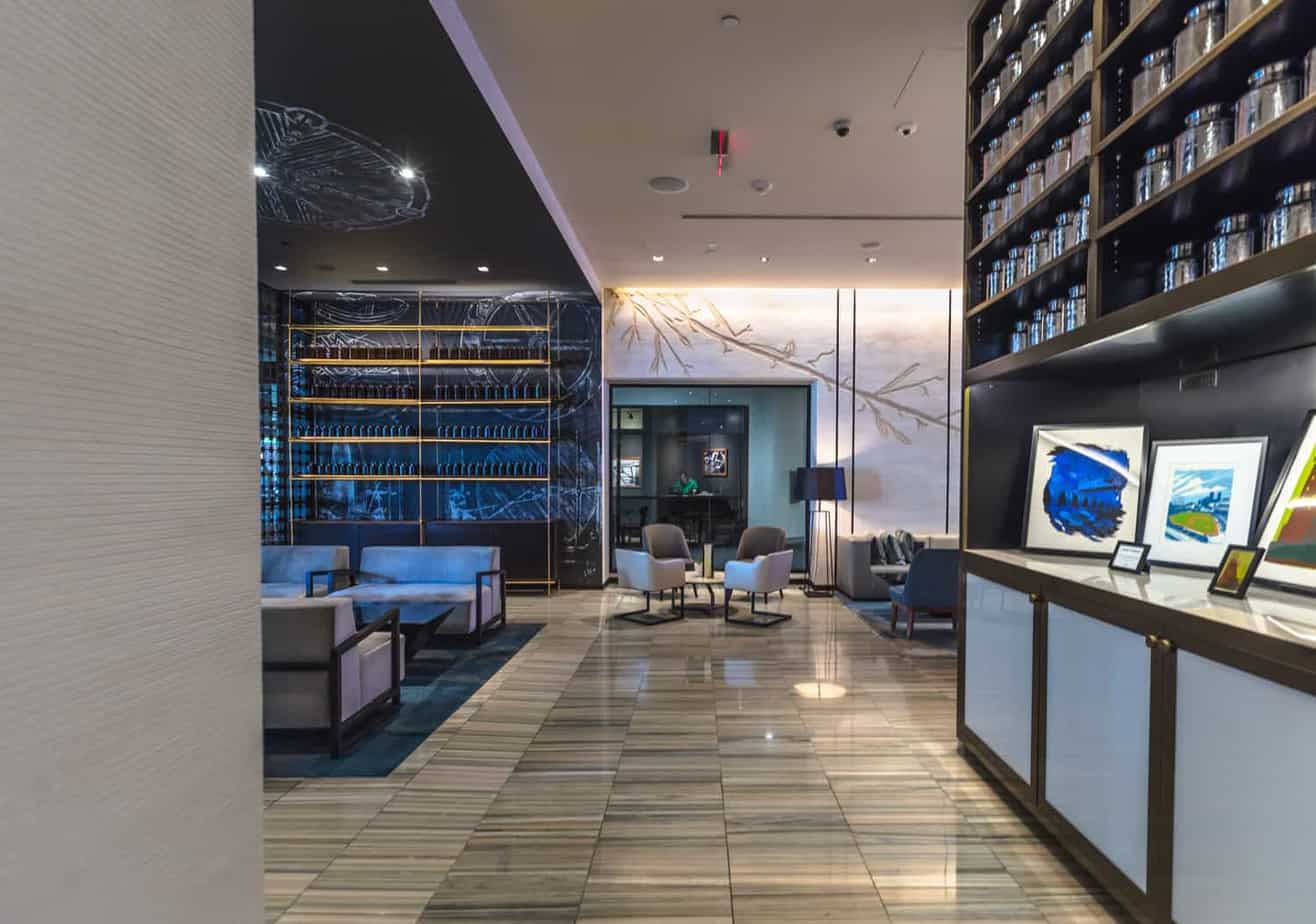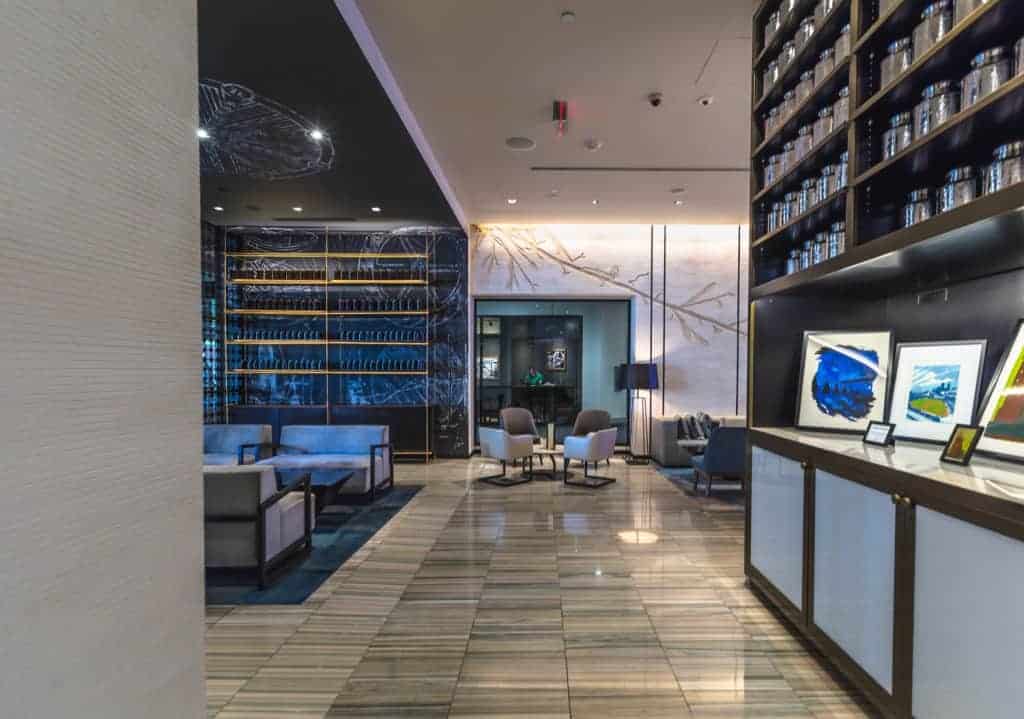 Why Visit the Twin Cities?
Minneapolis and Saint Paul are such gems of cities for so many reasons that I didn't mention above. The lakes surrounding the cities are beautiful, and very close to the metropolitan area. People take a quick jog around the peaceful lake, then head back to work in a sky scraper to finish up their workday. The arts scene in Minneapolis is one of the best in the country, and places like The Guthrie Theater and the Mill City Museum are a mile away from Loews, lining the beautiful Mississippi. The people that you meet in Minnesota are some of the nicest I've ever come across. Even on the roads, people seem to be friendly… that's saying a lot! I found the food in the Twin Cities of Minneapolis and Saint Paul to be outstanding. There are tons of mom and pop restaurants at every turn, each with character and recipes that you won't find elsewhere. I honestly need another trip there just to give the food scene its rightful justice. I think everyone should spend some time in the fine Twin Cities, and I highly recommend stayng at Loews during your trip.
Address:
601 N 1st Ave, Minneapolis, MN 55403