Disclosure: In partnership with Hyatt Carmel Highland, all of the following thoughts and opinions are that of Posh Journal. Carmel has been on our list of places to go for quite some time. We saw Big Sur as a backdrop in a movie recently and had heard it referenced as a favorite spot, even from friends who have traveled the globe. The Hyatt Carmel is a renowned hotel in the area and it lived up to its reputation. Below are our top 5 reasons to stay at the Hyatt Carmel Highland when visiting the Carmel and Del Sur area of California.
Location, Location, Location
Driving into Carmel we saw some hotels that were inland and just didn't hold a torch to those along the coast. For those along the ocean, most are along the highway as one would expect. The Hyatt Carmel Highland, on the other hand, is perched atop the mountain cliffs, with sprawling views north and south of waves crashing on the rocks and old, magnificent trees all about. Due west you can see miles of the Pacific Ocean, which is in itself breathtaking, and also gives many guests the memorable experience of seeing migrating whales and dolphins.
We were a couple of minutes drive to Point Lobos State Park, where we spent hours there checking out the tide pools and snapping up pictures. Five minutes away were loads of great restaurants and other things to do for a night out.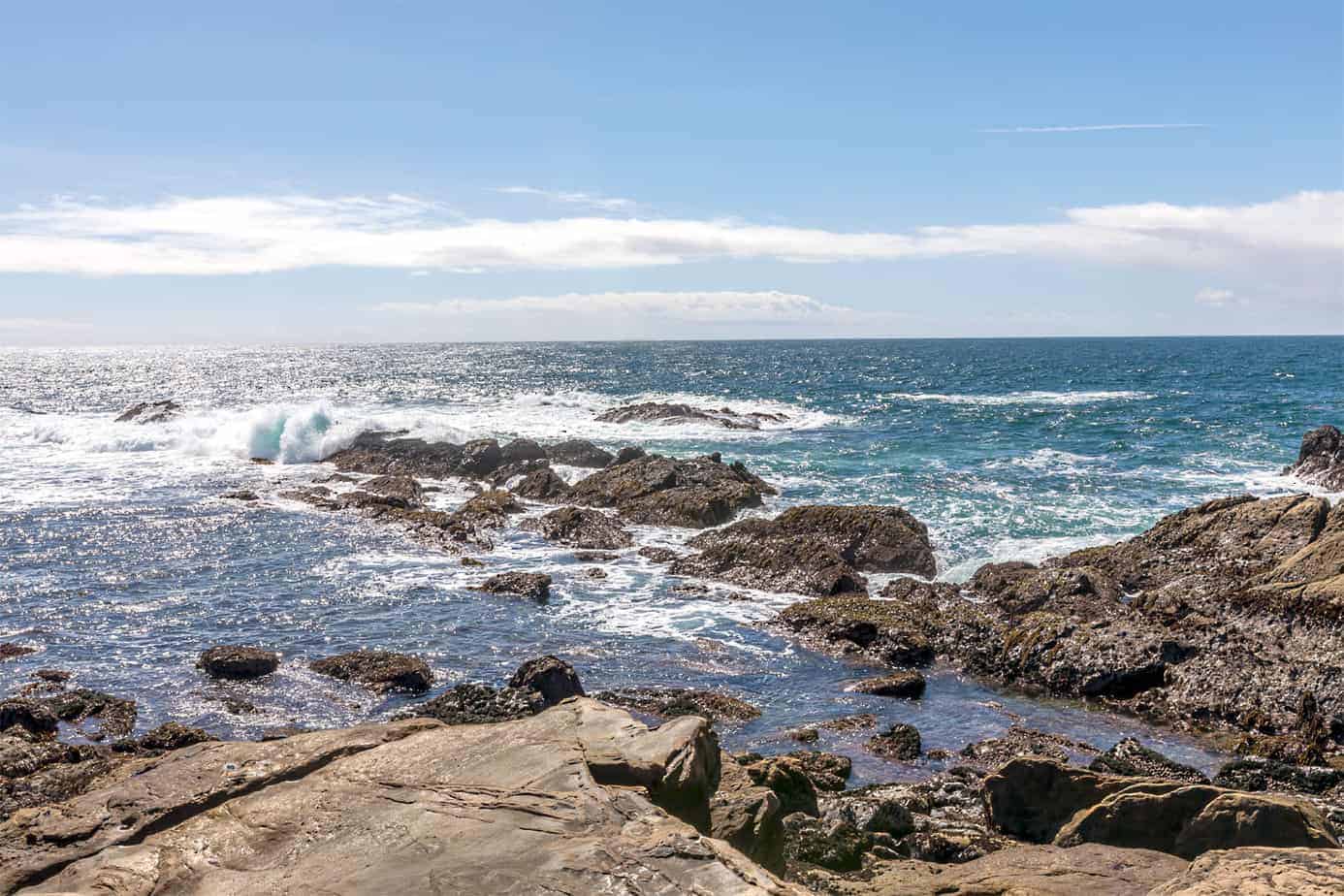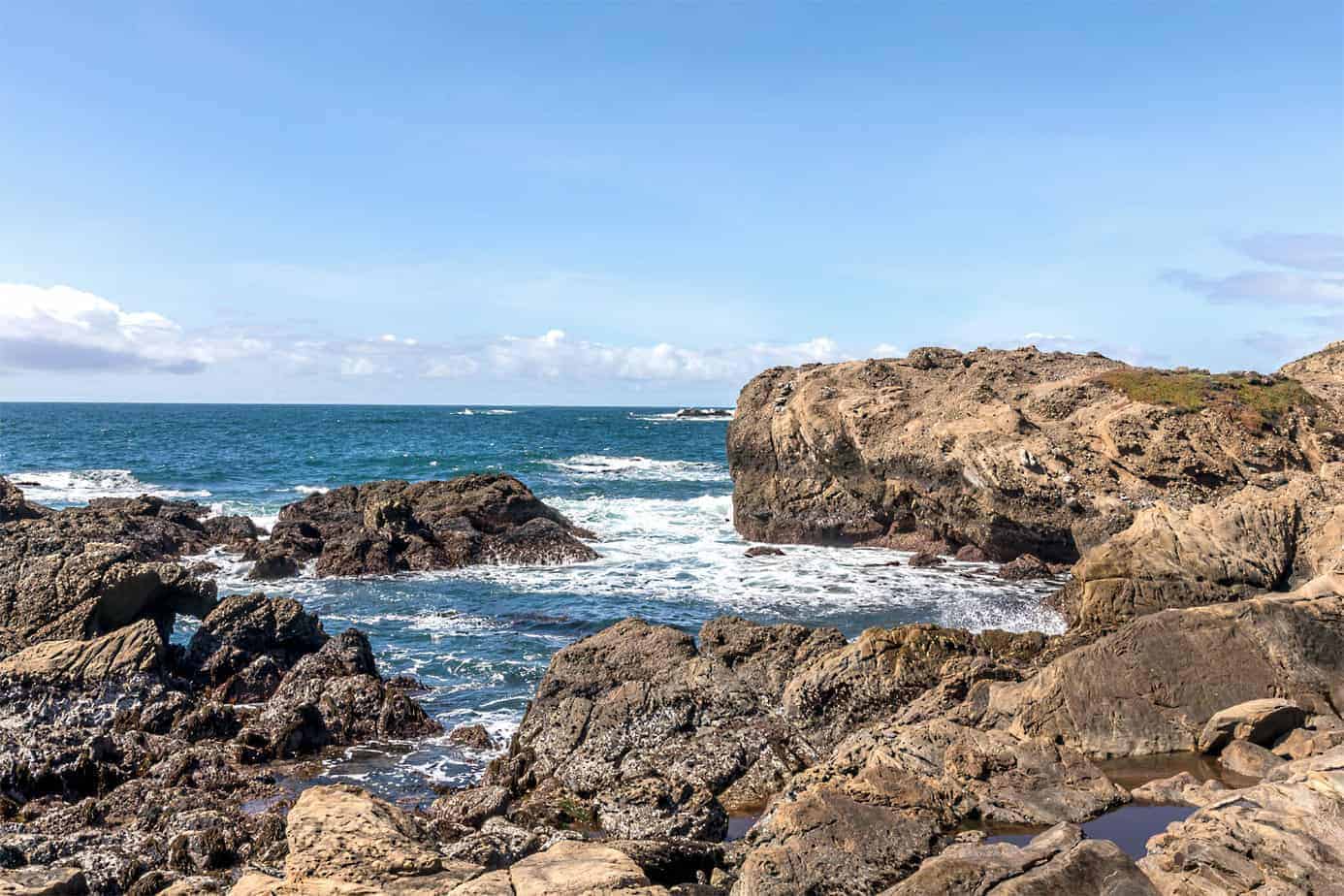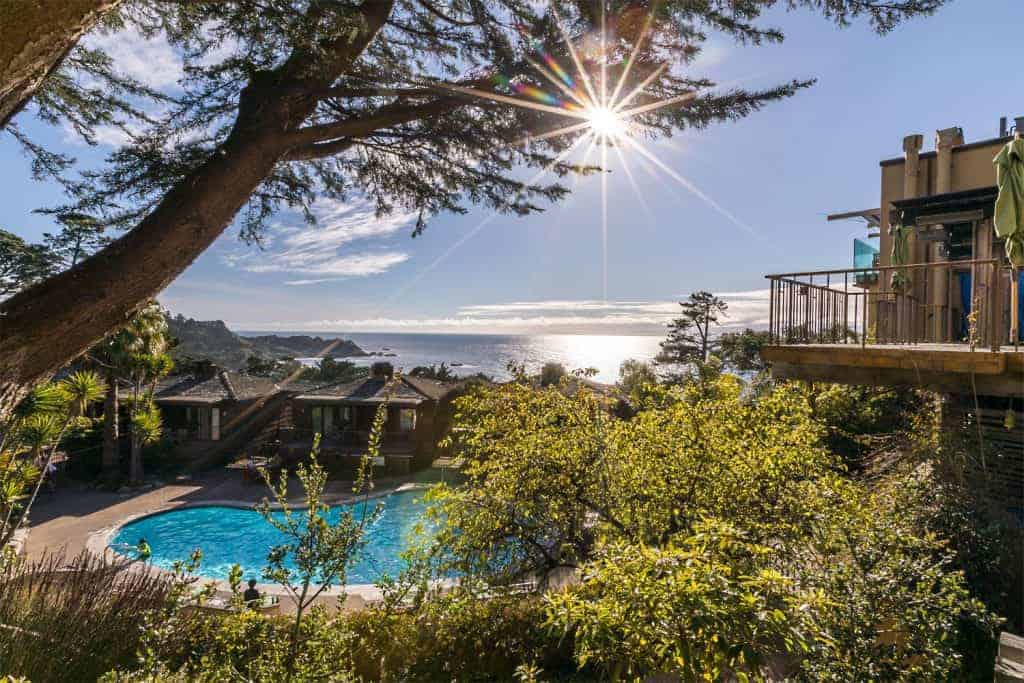 A Room With a View
I first thought that I was the lucky guest that was set up in the best room as mine had floor to ceiling windows looking out at the coastline and ocean. As I walked the grounds of the hotel I quickly realized that this was the norm for this hotel. It was brilliantly designed so that the rooms cascade vertically as not to obstruct each other's views.
Huge balconies with comfortable patio furniture make for nice relaxation time, drinking coffee in the mornings and wine at night.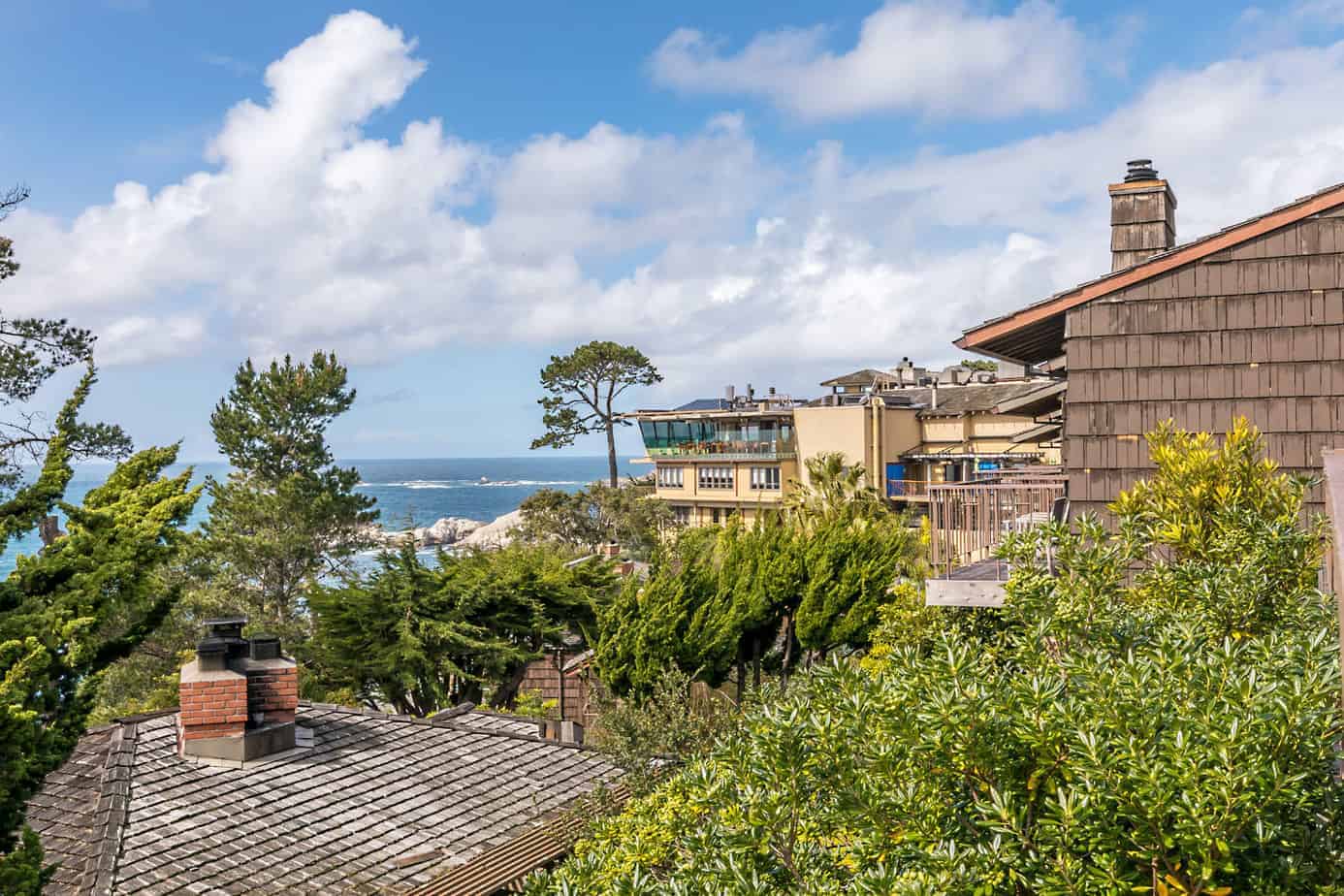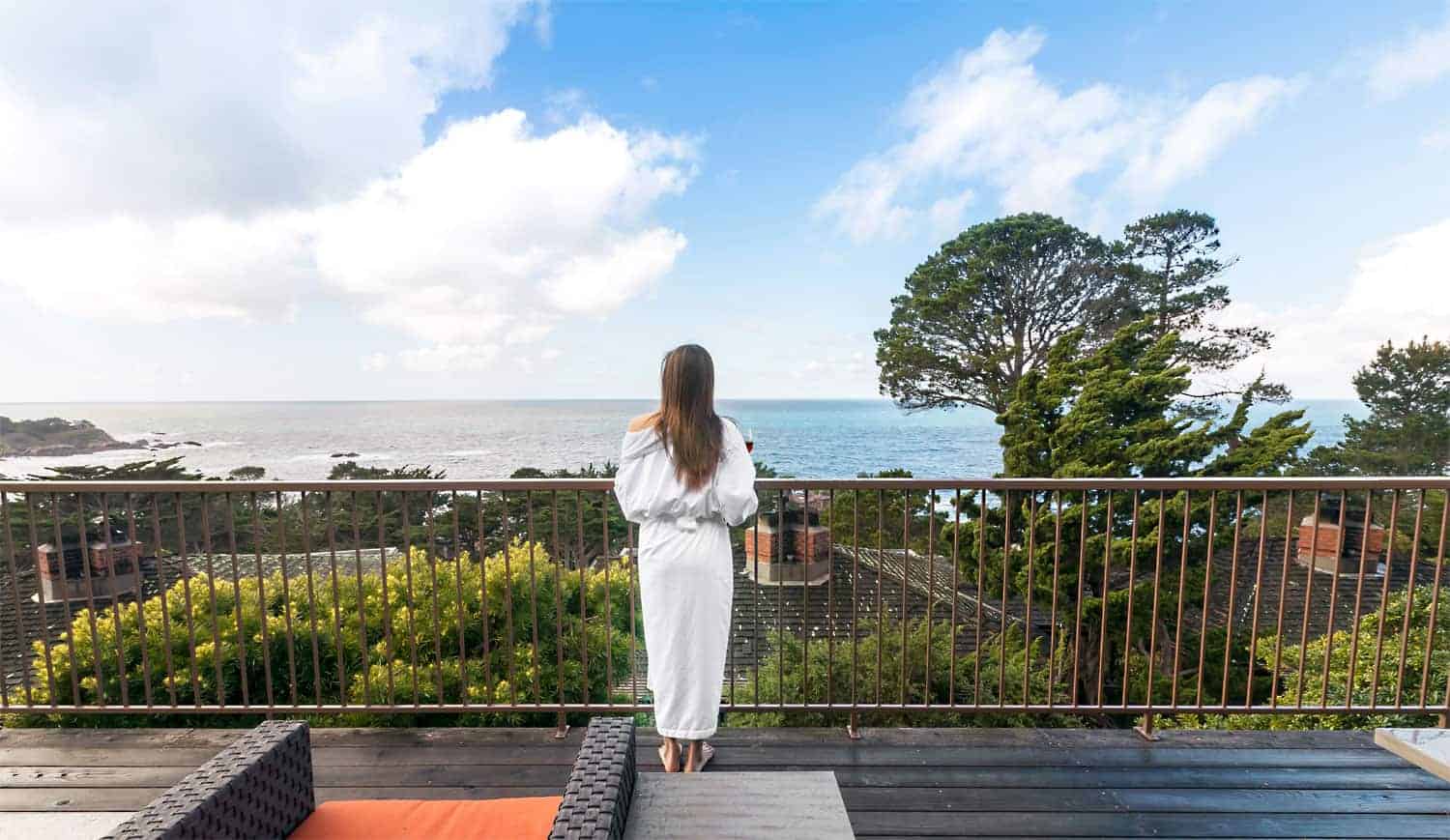 Life on the Edge
Pacific's Edge Restaurant also has massive windows instead of walls that give customers that same amazing viewpoint over breakfast, lunch or dinner. We enjoyed all three there. The breakfast and lunch menus from California Market at Pacific's Edge had traditional options done well, as well as very fresh seafood plates (we especially loved any and every dish with their fresh crab!). The dinner menu takes more risks, even the vegetarian dishes have flavor combinations and flair that you won't find elsewhere.
The hotel recently revamped the bar area so it's perched up for an elevated lookout. There's a huge adjoining deck where I sipped on my mimosa. Those that don't stay at the Hyatt even make it a point to have at least a meal or two at Pacific's Edge, it's the perfect place for an anniversary or to pop the big question, yet doesn't have a stuffy or pretentious vibe.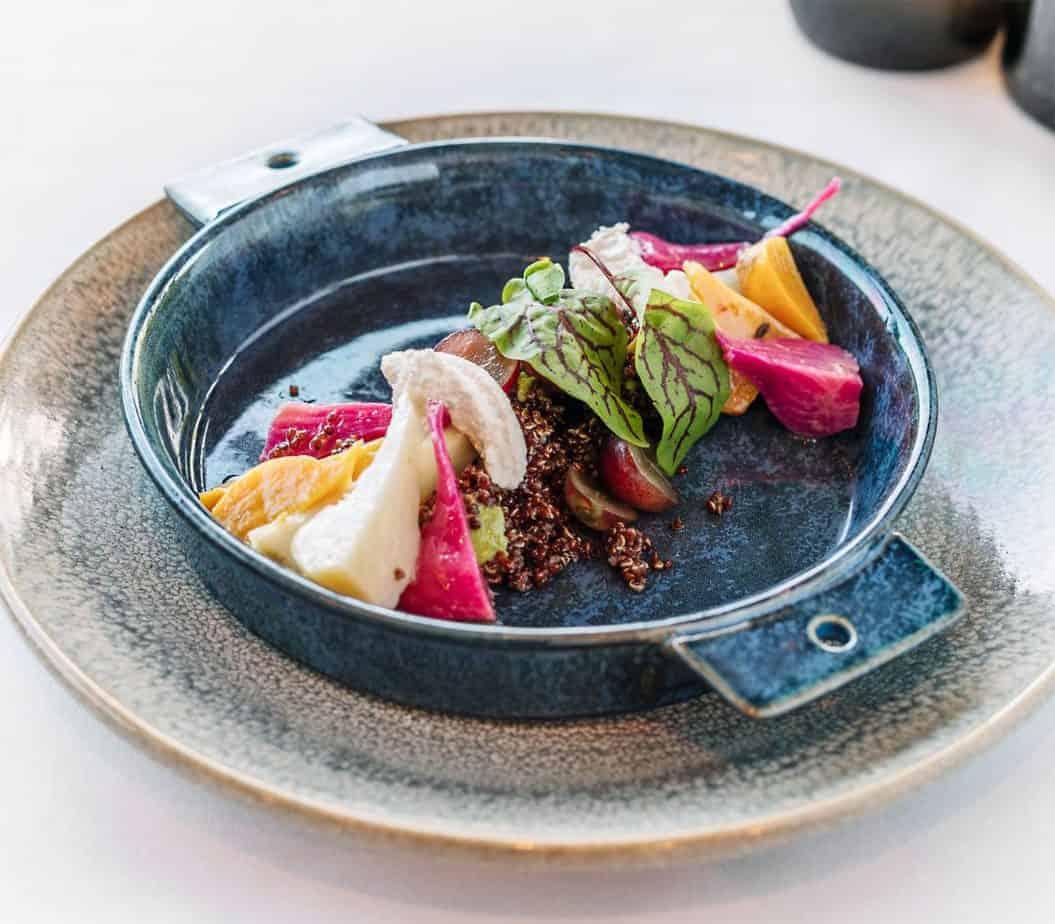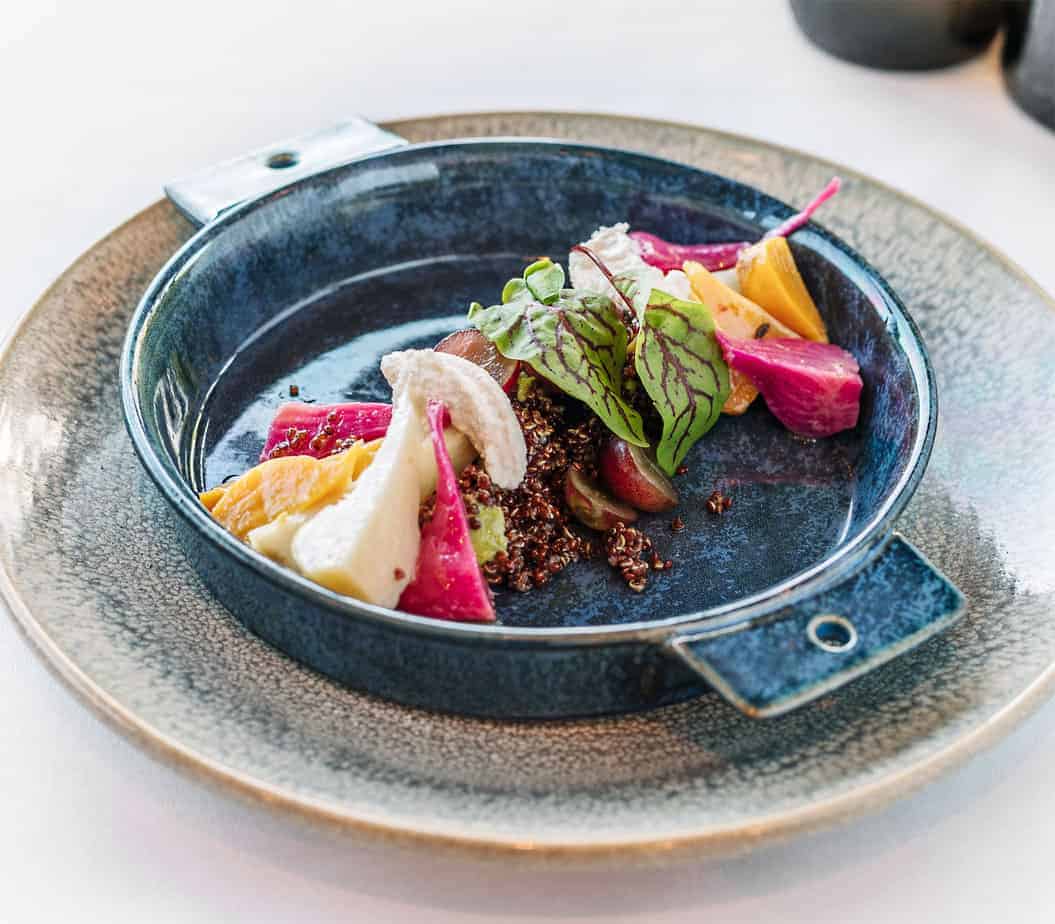 To Build a Fire
Rooms are equipped with fireplaces, with chopped wood in the room and plenty more to grab up all around the grounds. I loved watching my husband make a fire! There's definitely a lot of couples at this hotel, and the fireplace is a nice touch for a romantic getaway (the outstanding bottle of local wine that the hotel sent to our room didn't hurt either). We actually built a fire each night of our stay… our kids were with us on this trip… it was a lot of fun seeing them cozy up to the fire too.
There's the unforgettable smell of redwood throughout the entire hotel grounds, with scores of people burning fires in their rooms.
The rooms were recently redone with nice touches to modernize the rooms. There's some bold metal art on the walls that go nicely with the fireplace and coastal views. I like how they're keeping the rooms unique even after upgrades (many other hotels seem to take away the character after modernizing). The room had a nice kitchenette, direct TV on large flat screens in both our bedroom and the living room.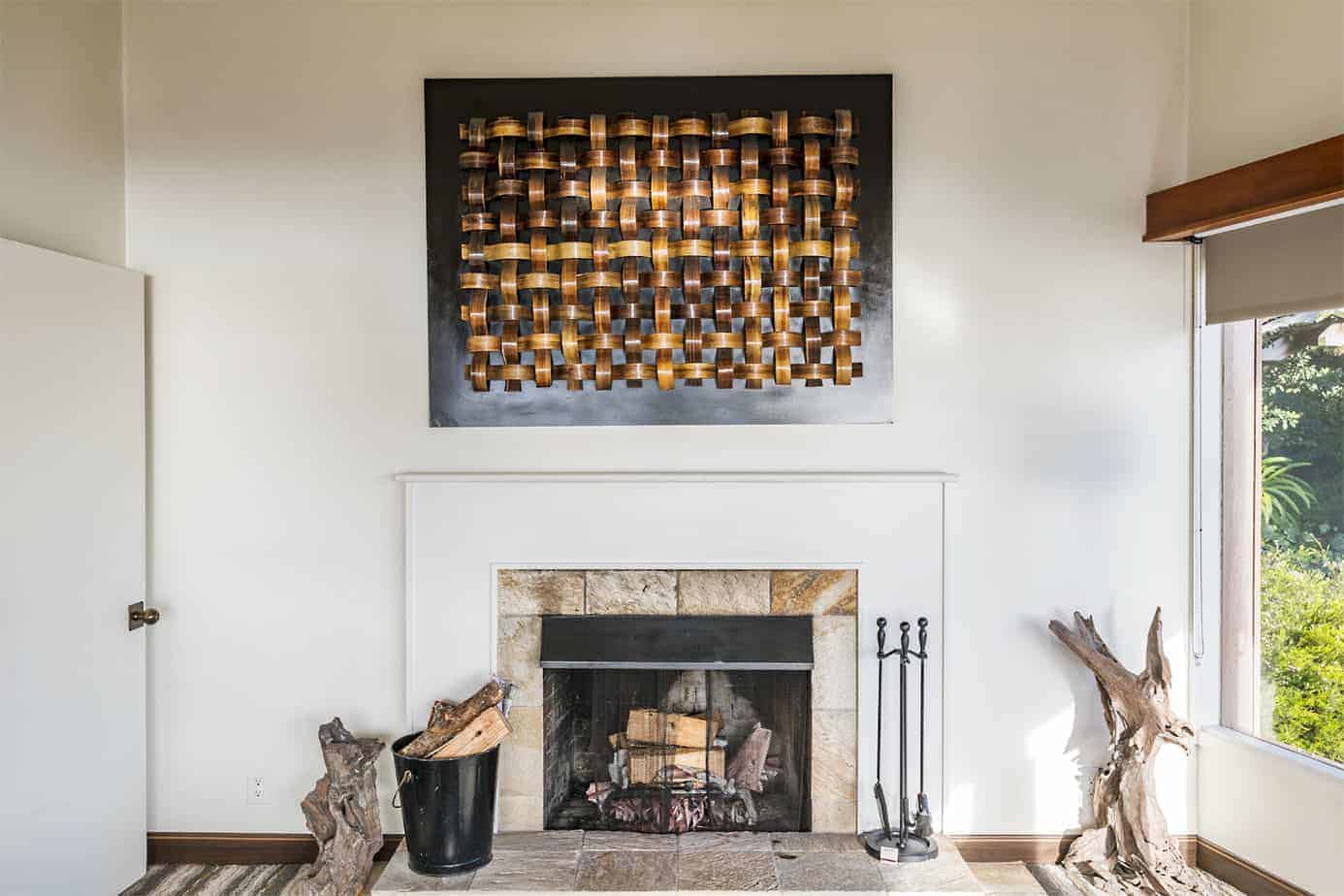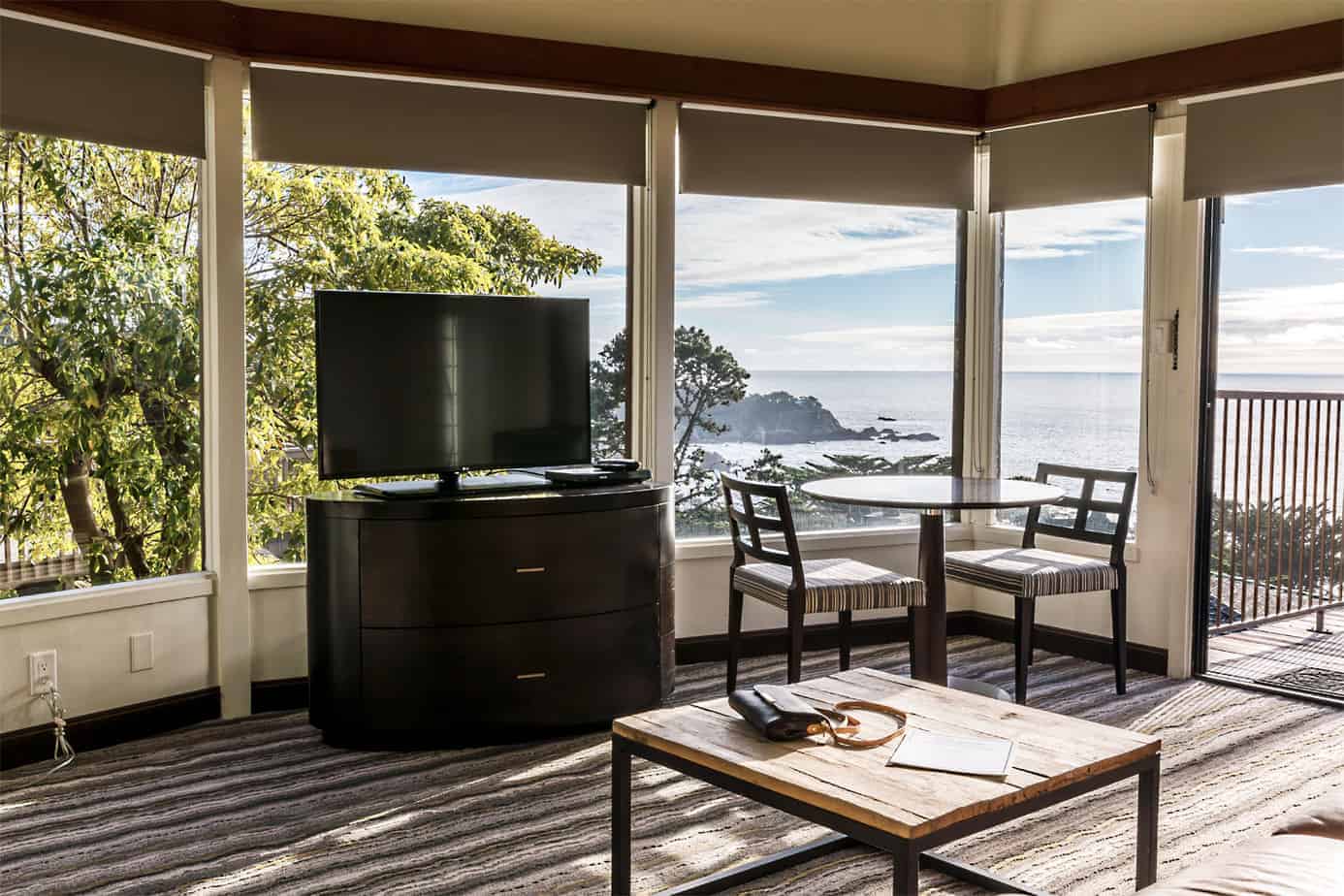 The Kindness of Locals
One thing that I noticed about Carmel is that the people that work and live here are as friendly as can be. I found this to be true for nearby Monterey while staying there too, both are very special places. The Hyatt has a lot of locals working there who have for years, and it brings a true family feel to the hotel. From the service at the restaurant to the folks helping with checking in and the rooms, there were genuine smiles and kind conversations throughout. It wasn't forced either, I think these are people that just have a great way about them (which makes a lot of sense looking at their surroundings).
The hotel has had massive upgrades to the rooms and the halls in the last year and hosts many weddings, celebrations and now business meetings. The main area of the hotel has the appeal of a massive wooden lodge, with historic halls and some majestic photography. The hotel grounds have lovely trees, flowers, and plants all around, and especially surrounding the pool (which is large and heated). There are wandering paths that meander about the hotel grounds with more plants, trees, tucked away hot tubs and more. We discovered they had a gym on our second day there, but found ourselves instead of playing ping pong in the adjacent lounge.
Many people say that Carmel and Big Sur are the prettiest parts of the country. I concur and was mesmerized watching waves crash along the massive rocks and seeing the whitewater splash and sink back into the ocean. I'm so happy we stayed at Hyatt Carmel Highlands as the hotel and its staff takes great measures so their guests can enjoy this beauty every day and night, and not have to worry about anything else.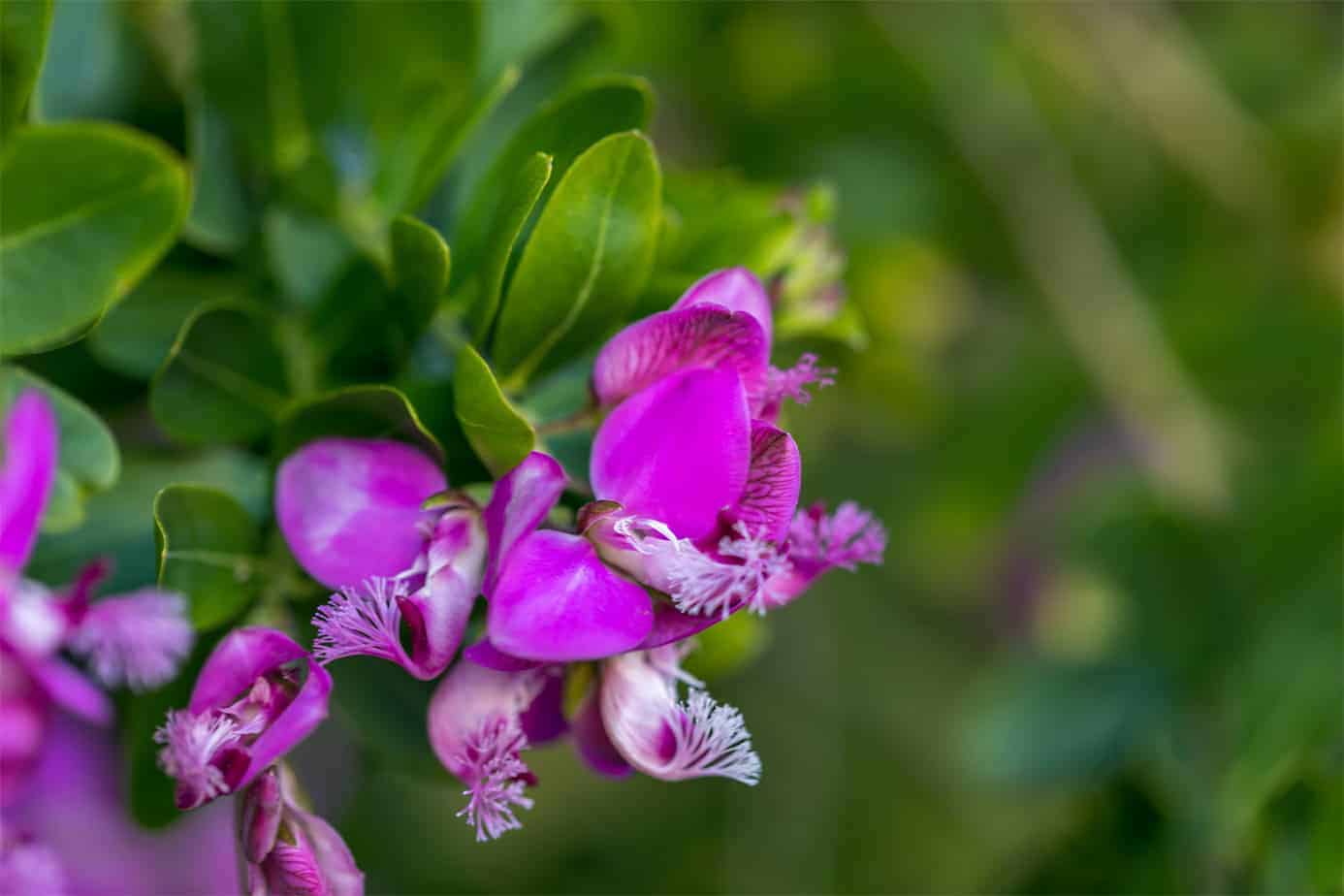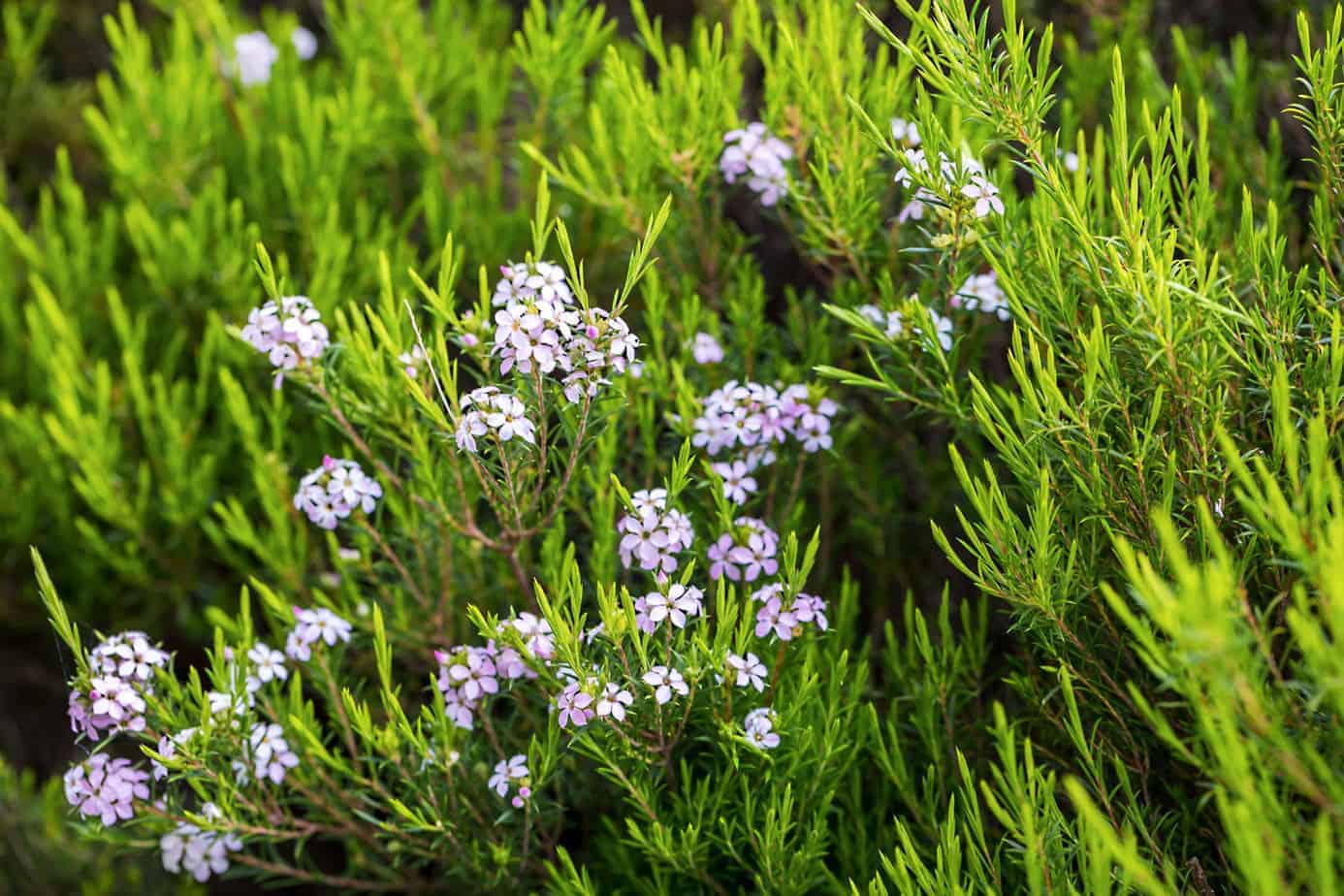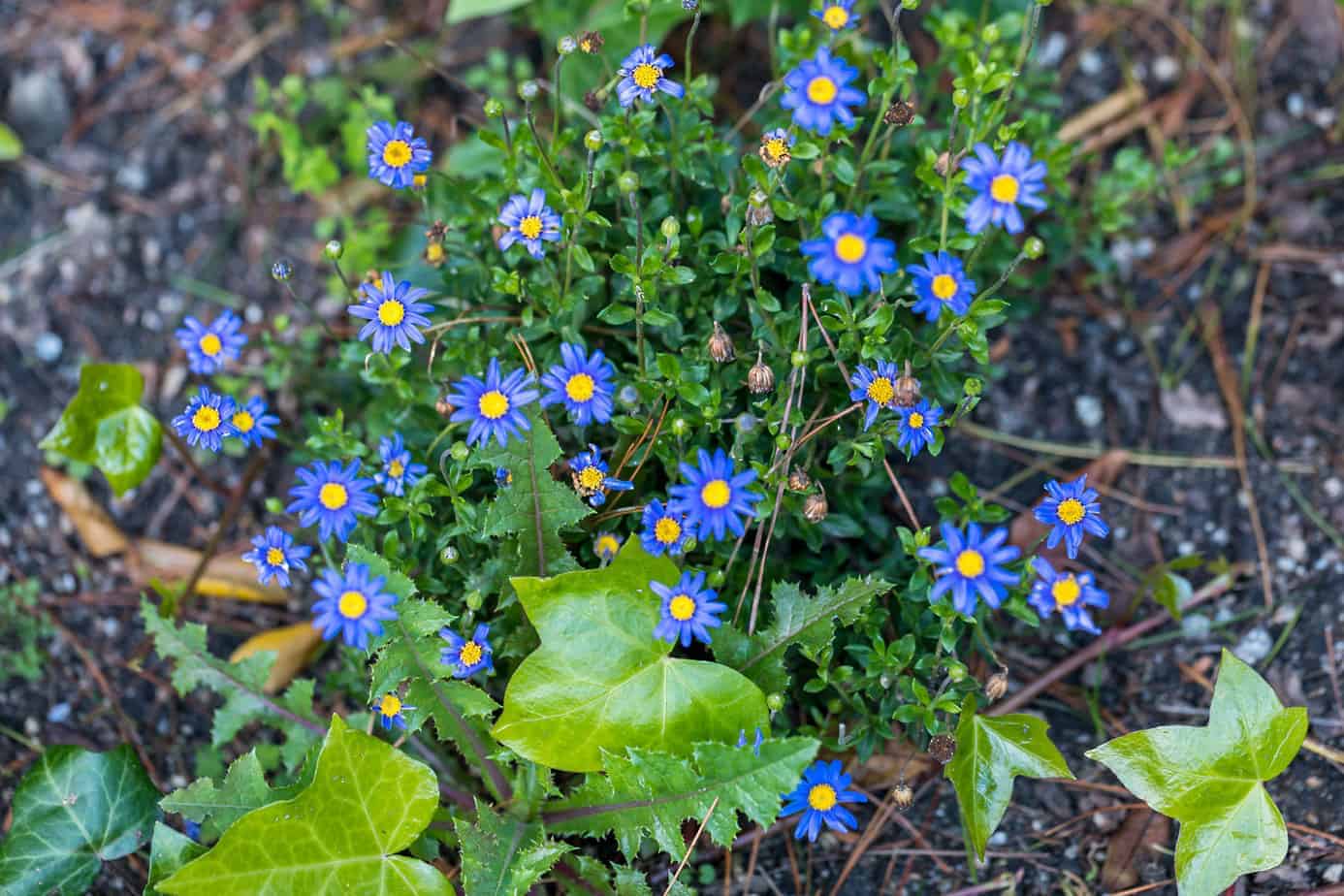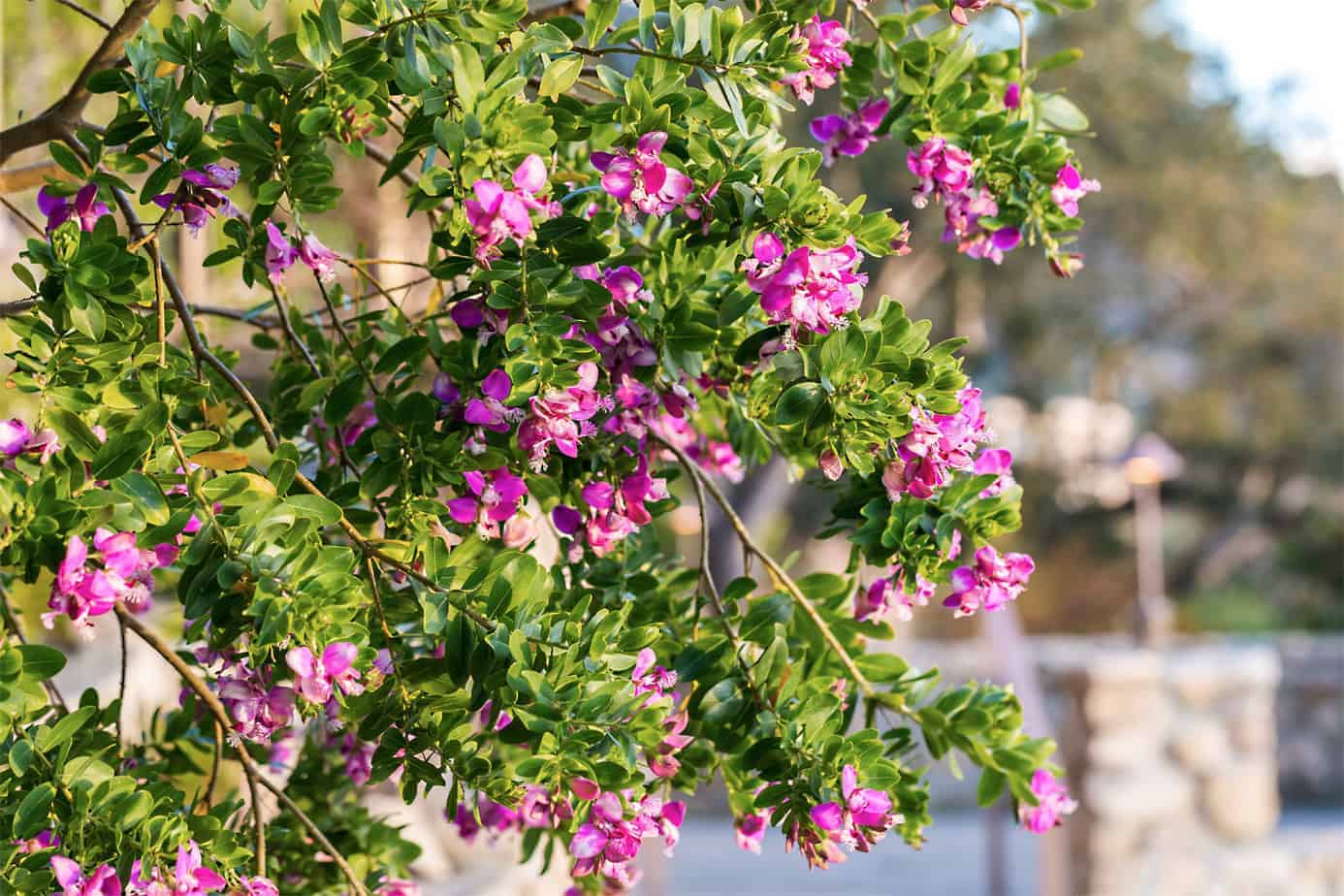 Hyatt Carmel Highlands, Overlooking Big Sur Coast
Address:
120 Highland Dr, Carmel-By-The-Sea, CA 93923