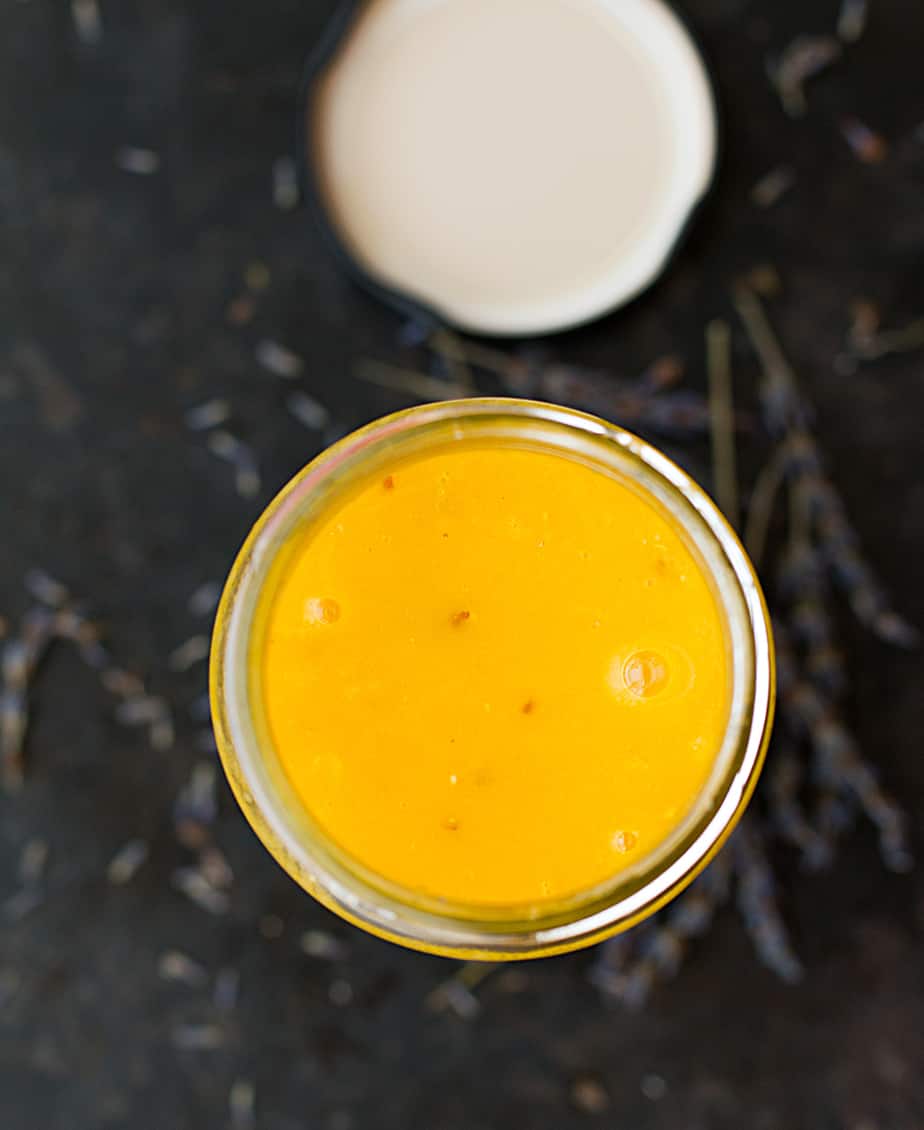 Sweet and Tangy Mango salad dressing recipe. Creamy mango vinaigrette for a salad with no sugar added, low in sodium and low in fat. Fresh ingredients: mango, orange juice, lime, apple cider vinegar.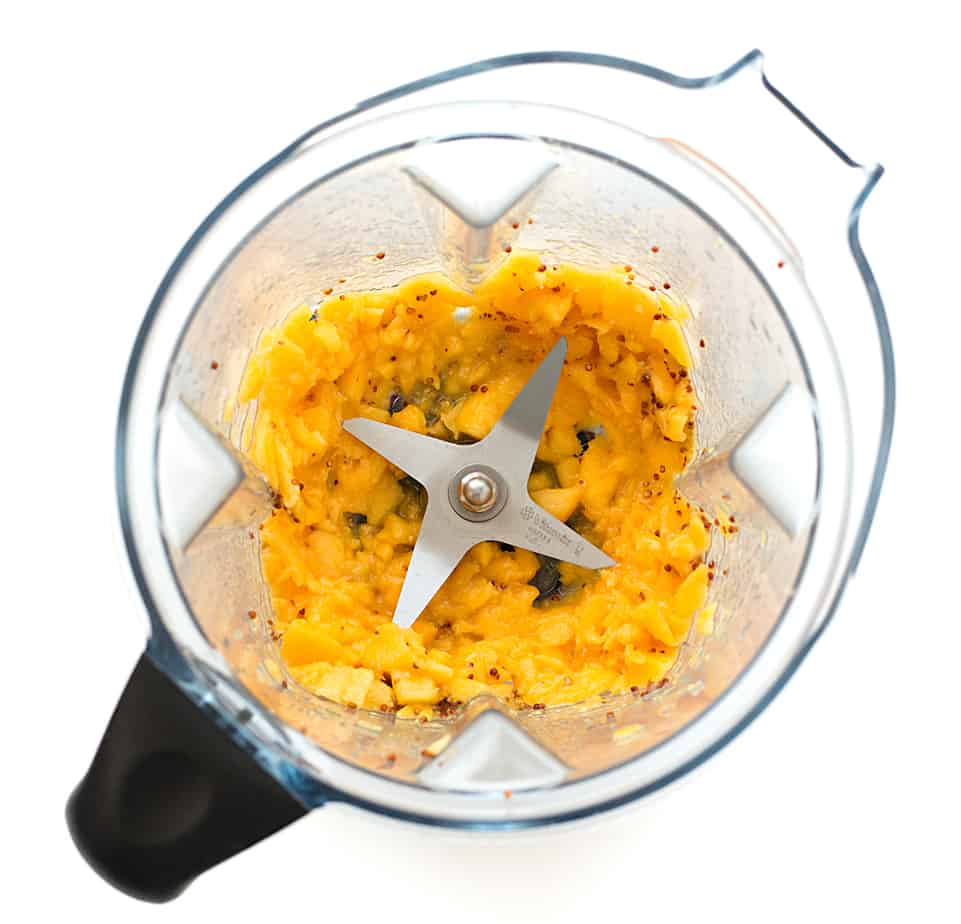 This creamy salad vinaigrette is light and healthy. Creamy texture with no mayo added. I pair dressing with a kale salad recipe. If you like your salad dressing to have a bit sweeter taste, you can add a teaspoon of honey. This mango dressing contains Apple Cider Vinegar, it's commonly used by conscious dieters, and is a tasty complement to salads plus adds nutrition and flavor to your greens.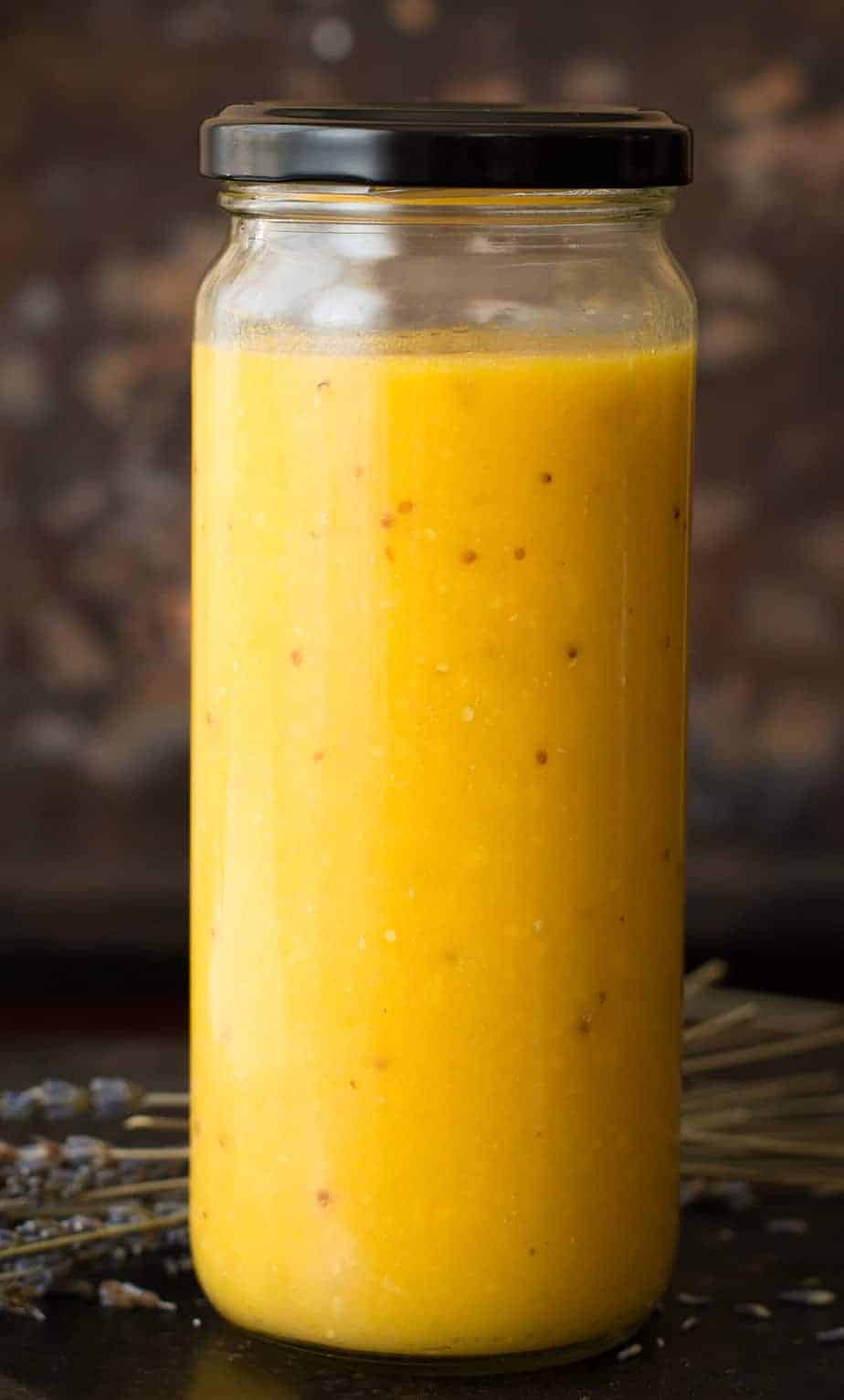 I hope you enjoy this creamy dressing as it's easy, fast and affordable to make. Best of all it tastes even better than store-bought mango dressing.
Product used: Mason Jars, Apple Cider Vinegar, Dijon Mustard
Learn How to Make Mango Salad Dressing Recipe: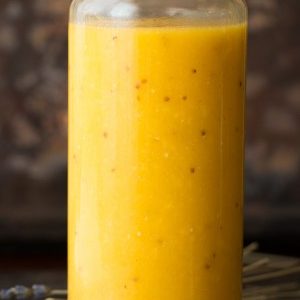 Ingredients
1

whole ripe mango

peel and dice

1/4

cup

apple cider vinegar

1/4

cup

orange juice

2

tablespoons

fresh lime juice

1

teaspoon

dijon mustard

1/2

cup

olive oil

1/2

teaspoon

grated lime zest
Instructions
In a blender, combine mango, apple cider vinegar, orange juice, fresh lime juice, dijon mustard and puree until smooth

Place the mango puree in a bowl, with lime zest and olive oil added. Whisk until well-combined.