Thai Salad Dressing or Thai  Peanut Sauce Or Dipping Sauce recipe makes a great dip for fresh spring rolls, egg rolls or for an easy Asian salad recipe. This Thai peanut butter salad dressing is so easy to make and you can find most of the ingredients in your pantry.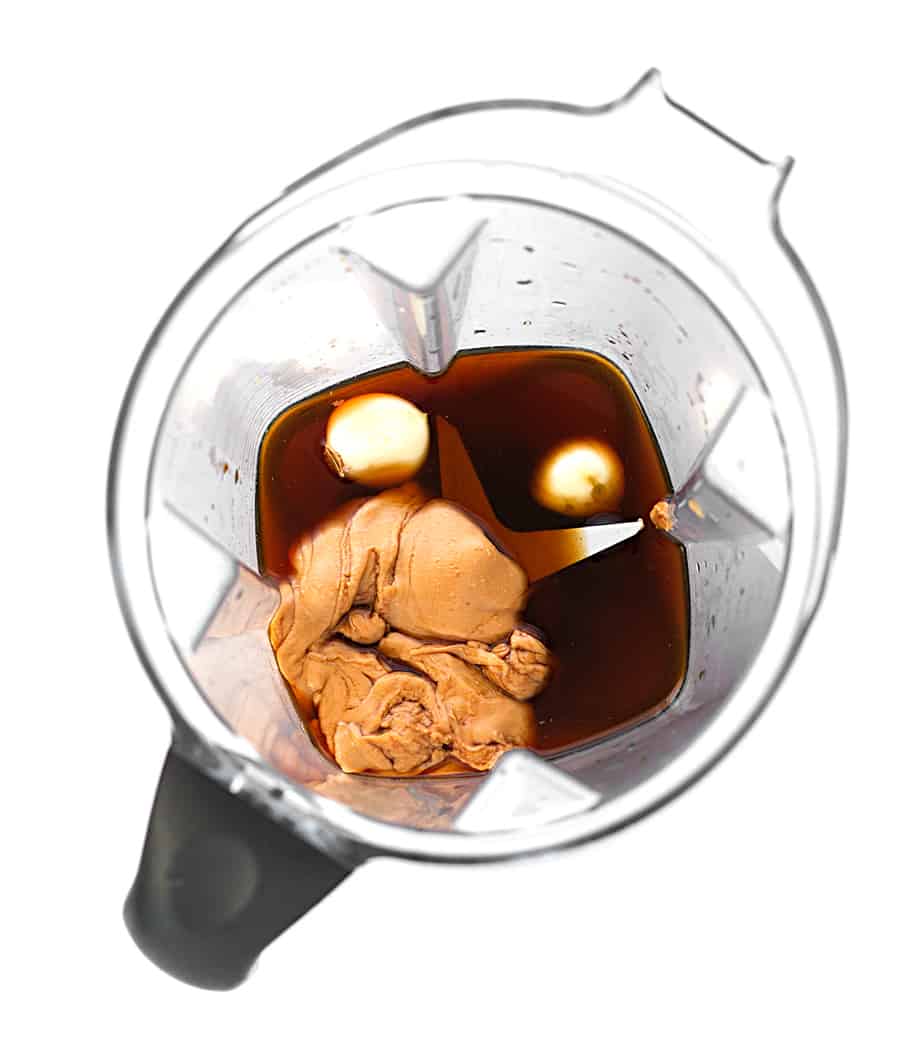 A flavorful Thai Peanut Dressing with simple ingredients: peanut butter, apple cider vinegar, agave and without fish sauce. You can't go wrong with this 5-minute Asian vinaigrette salad dressing recipe.
I love to make my own homemade salad dressings because they are healthier and cheaper than the store-bought stuff.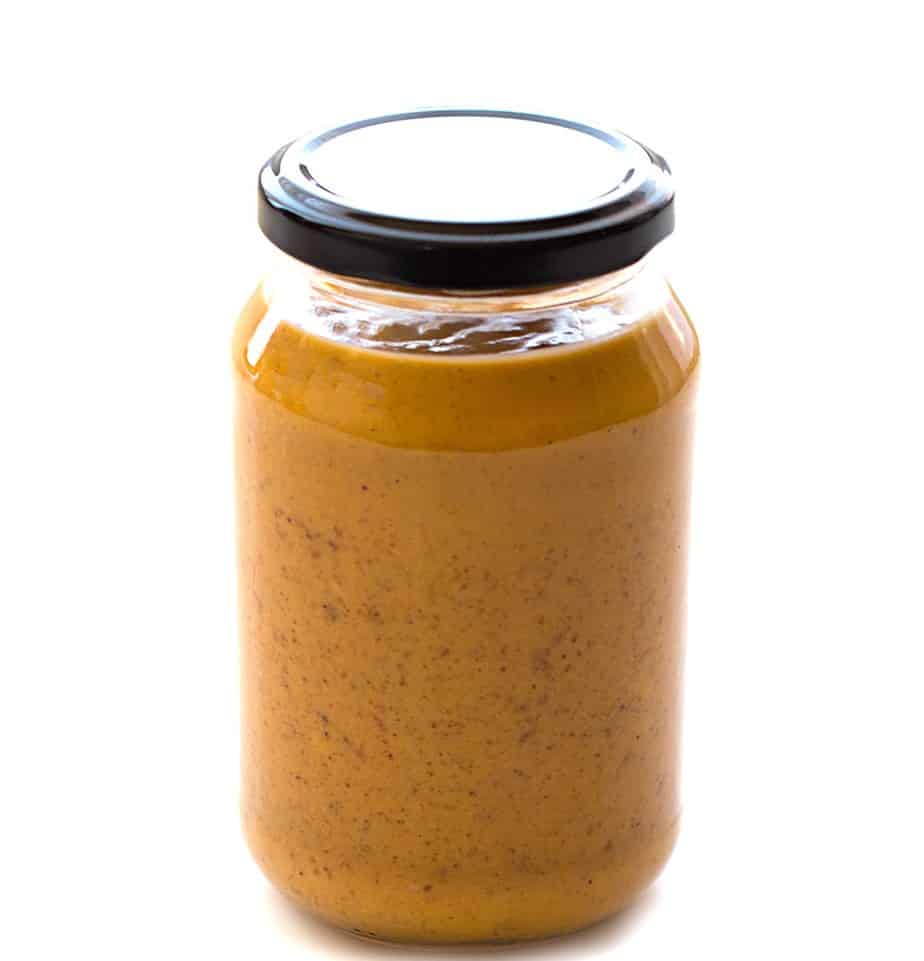 Making this homemade Thai Salad Dressing or Thai Peanut Sauce doesn't require special equipment. You can use your high-speed blender, food processor or a mixing bowl and a whisk.
To make this Thai salad dressing, I used organic agave nectar. Agave nectar has a more neutral flavor than honey and it's 1 1/2 times sweeter than sugar or about 50% sweeter than honey. Feel free to use honey or sugar instead of agave nectar, be sure to use less of it.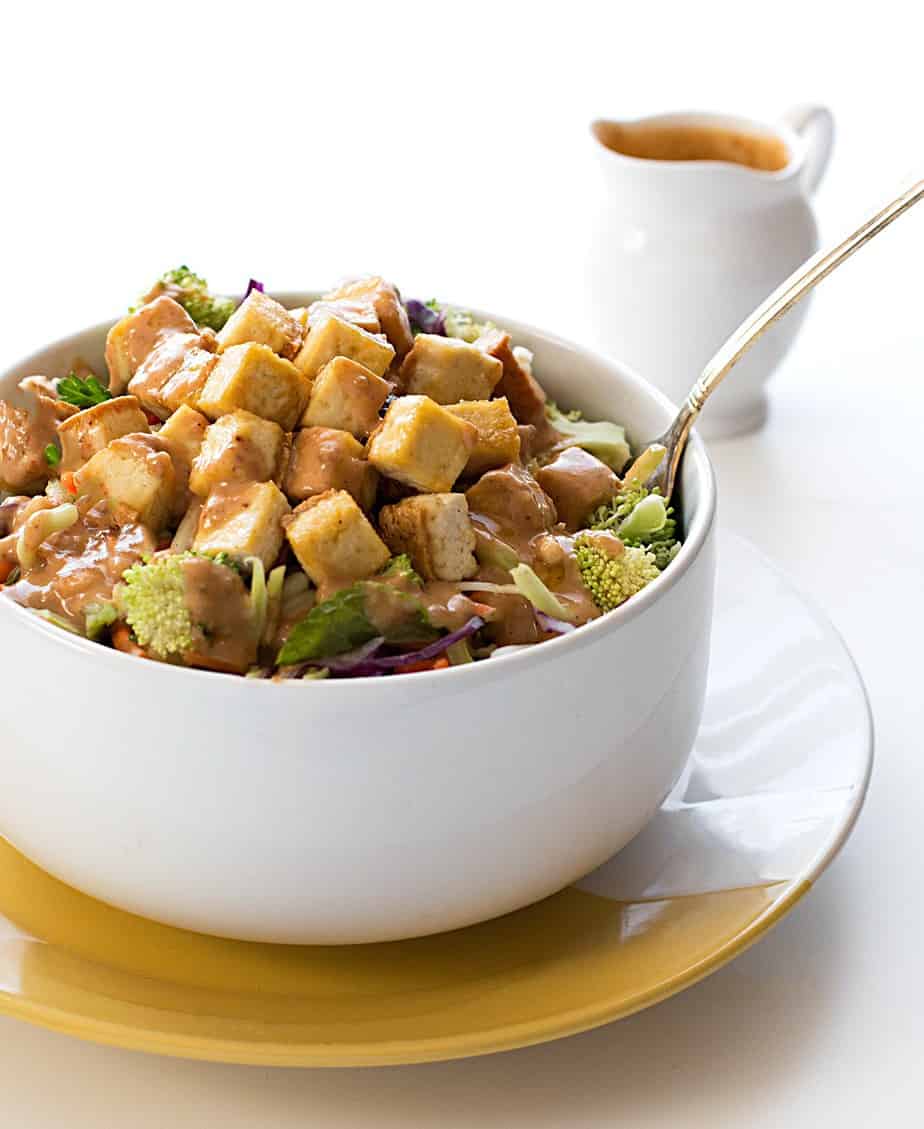 This healthy salad dressing recipe is very nutritious and filling. Peanut butter is packed with protein, fiber and monounsaturated fats (good fats that are found in natural foods, such as olives and avocados). Apple cider vinegar could lower cholesterol, lower blood sugar, help you lose weight and boost energy. You can read more apple cider vinegar benefits here.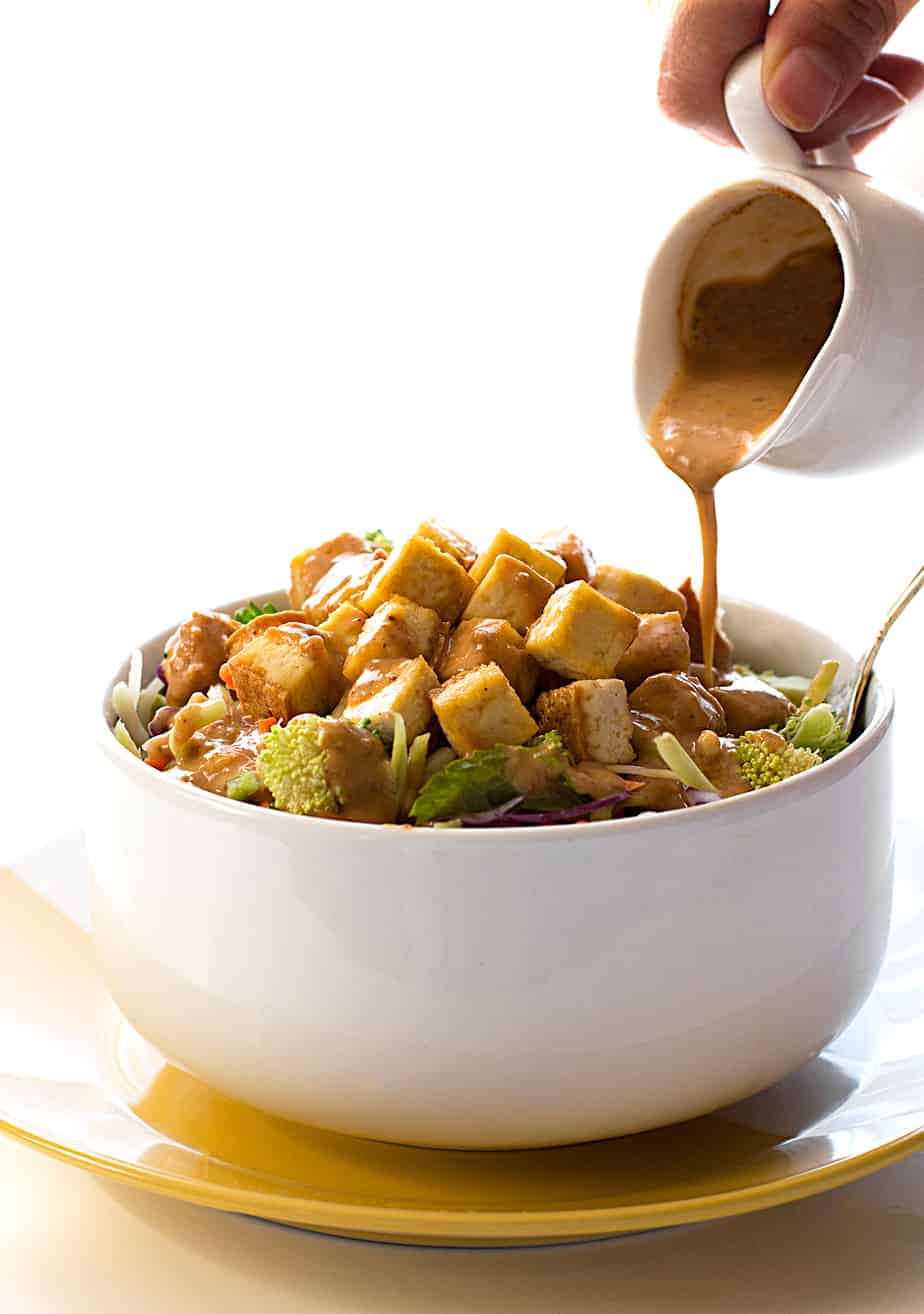 Try it and let me know how you like this Thai salad dressing recipe. This popular Thai salad dressing is perfect for green salad, egg rolls, spring rolls, crispy tofu and also good with almost any salad ingredients, from raw or cooked vegetables.

When I have a homemade salad dressing that I really like I can reverse engineer a salad around it. Juicier vegetables with a bit of crunch like cucumbers or sugar snap peas come to mind when I taste this Thai salad dressing.  With it doubling as a dipping sauce it can easily be used to brighten up the taste of a platter with these or other veggies.
I know quite a few people that are on a health kick to lose weight or improve their sugar and cholesterol levels, and feel like the only way they'll be able to keep eating salads is by "cheating" with an unhealthy dressing.  It's really not necessary though, there are so many delicious dressings out there that don't compromise the other healthy choices you're making.  Even if your palate is accustomed to a lot of salt and sugar you can find great tasting substitutions in every entrée, side, sauce or dressing.
Also, check out other popular recipes: Mango Salad Dressing (No Sugar Added) or Asian Chopped Salad with Sesame Ginger Dressing Slow Cooker Cabbage Roll Soup  and Slow Cooker Creamy Chicken Wild Rice Soup
Recommended products: Vitamix Blender, Peanut Butter, Apple Cider Vinegar
Thai Salad Dressing Recipe and Ingredients: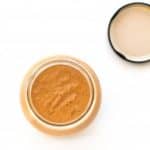 Thai Salad Dressing
Ingredients
1/2

cup

unsweetened peanut butter

creamy or crunchy

1/2

cup

water

or 3/4 cup of water if you like the dressing less thick

1-2

tablespoons

agave nectar

2

tablespoons

low sodium soy sauce

or about 1 tablespoon regular soy sauce

1

tablespoon

apple cider vinegar OR 2 tablespoons unseasoned rice vinegar

or more according to your liking

1/2

lime

juiced

1

inch

fresh ginger

grated

1-2

cloves

garlic

1/4

teaspoon

sesame oil

you may skip this if you don't like the taste

2

teaspoons

fresh cilantro
Instructions
Mix all the ingredients above in a high speed blender or food processor.

Blend until smooth.

Store in a jar with a tight-fitting lid. You can refrigerate them for a couple of days.
MORE TASTY RECIPES: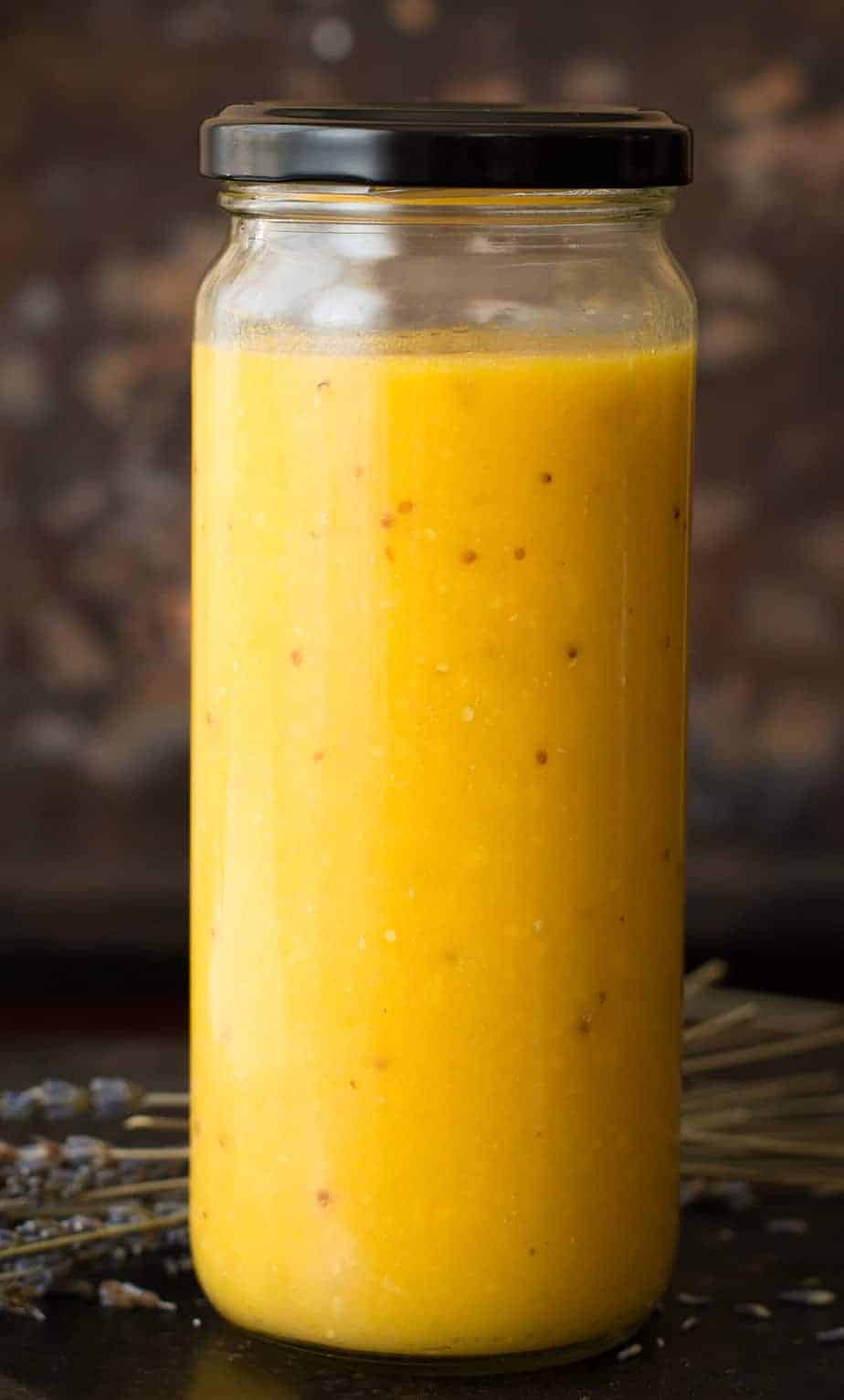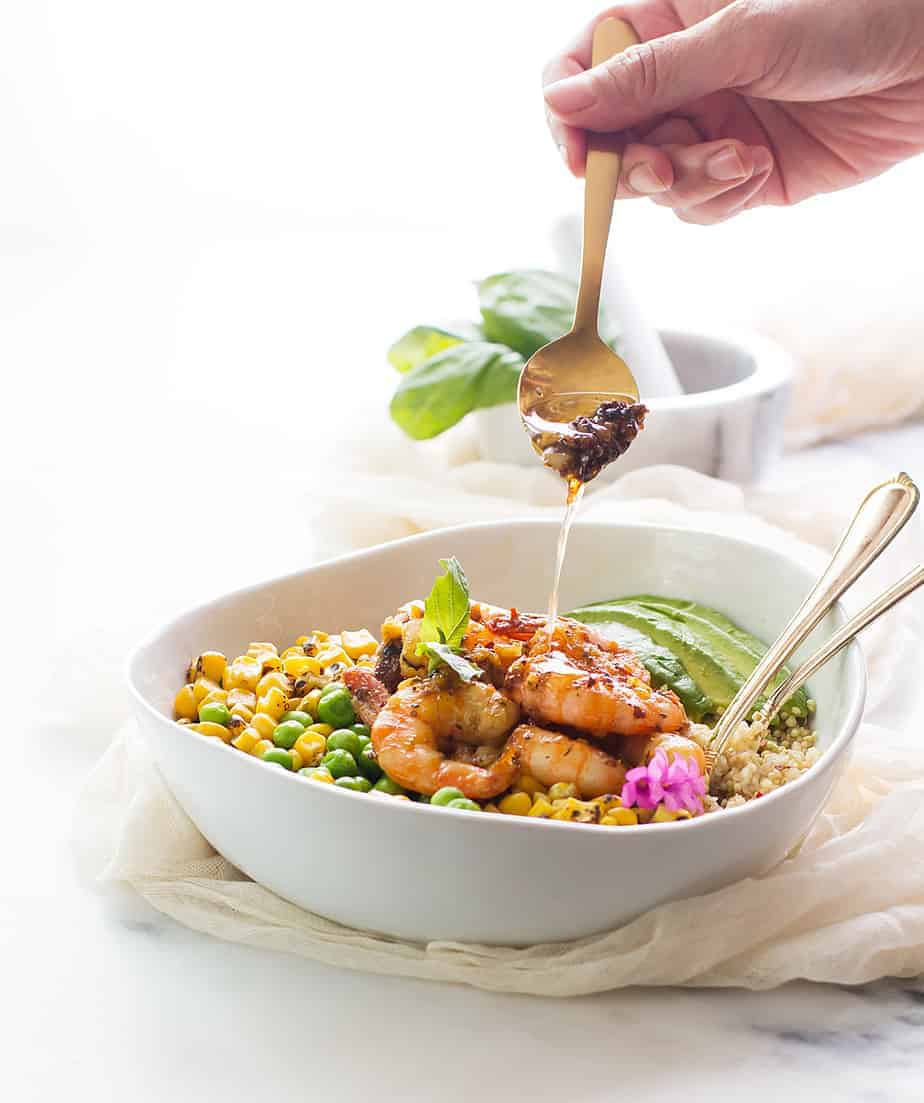 More Tasty Recipes: