This post is sponsored by Oikos Blue but the content and opinions expressed here are my own.
I want to have that rewarding indulgence at the end of a hard day or week, to complement the good eating choices I've made throughout the day. It's fun to take a classic dessert and swap out ingredients with other options, make some tweaks here and there and see how it all turns out: No-Baked Yogurt Tart!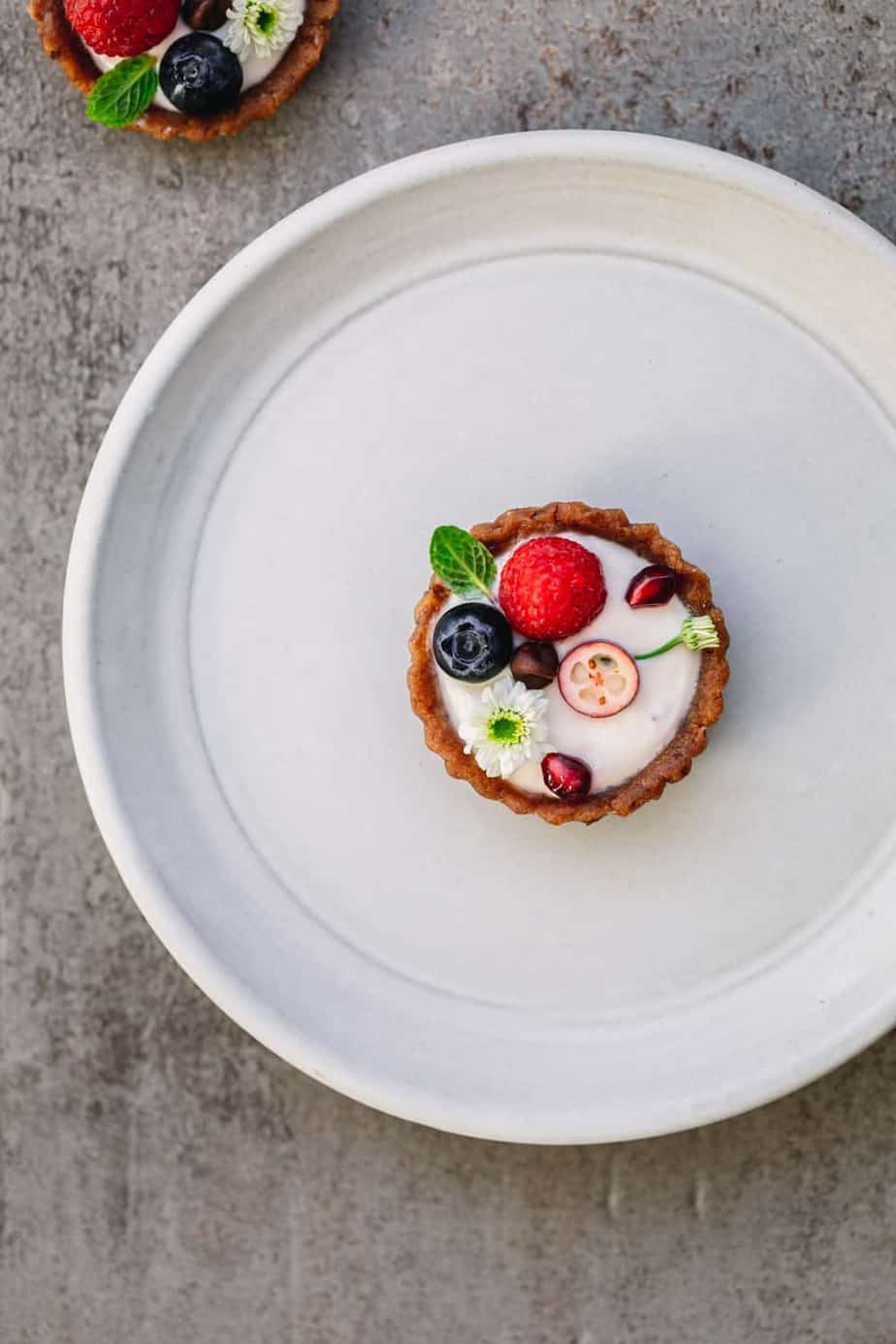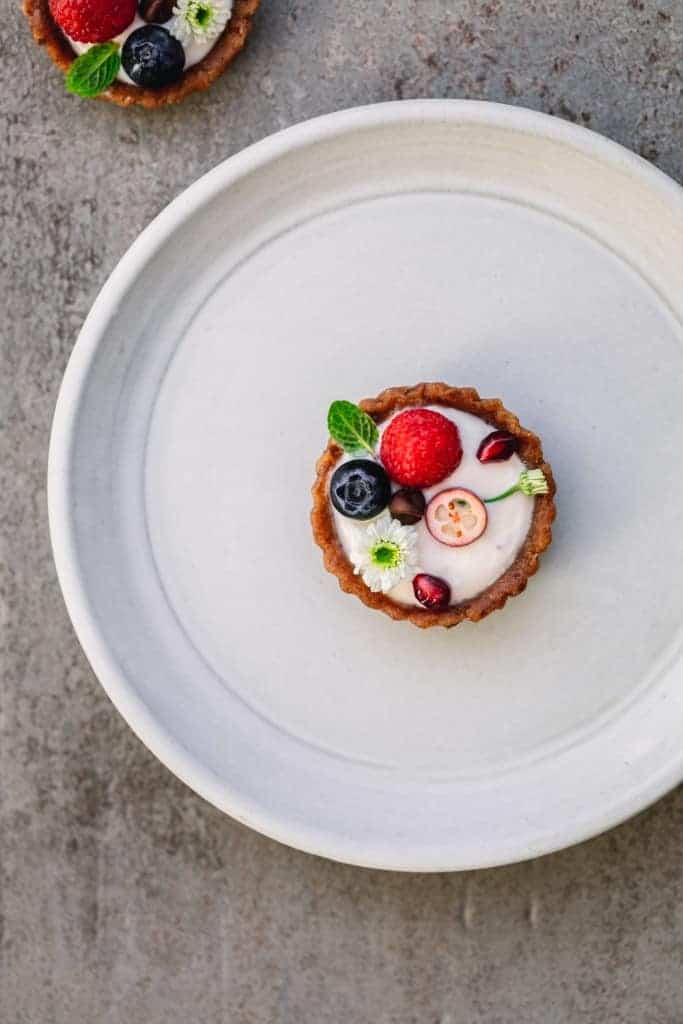 Sometimes the dessert takes on a whole new taste with new flavors that shine and transform the dessert into something newof its own. That's how I feel about this No-Baked Yogurt Tart dessert. The taste will blow away even the most steadfast dessert taste testers, which I see as the true test-test for a unique dessert recipe.
This dessert is great for our Friday family night routine that usually consists of a movie and board games. We let the kids stay up later, turn the cell phones off and just enjoy each other's company as a family. A delicious meal is a must, and I strive to make that a home cooked meal (though sometimes turn to take-in if in a time crunch). My kids like to help out in the kitchen, so getting them to pitch in a hand makes it a more fun experience and adds to the whole family vibe of the night. It's our time together to self-indulge on the things we love, and dessert falls right in-line with that. This dessert is so easy to make that they took the lead on most of the steps, giving them a good sense of accomplishment.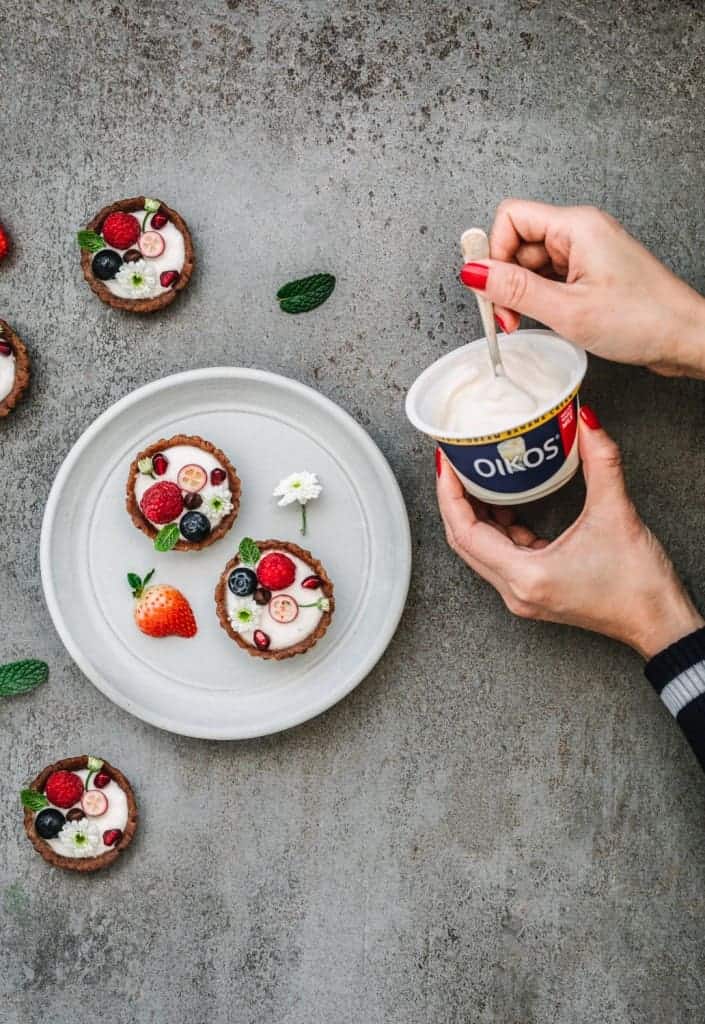 One additional reason that I really like this dessert (and two others I've made from Oikos® Whole Milk Greek Yogurt) is that they nail the category of rich and creamy desserts. Similar to a mousse that I made using Oikos the end result is mouth-watering treat that contrasts and complements other desserts that are crispy and crunchy (like the crust of this dish). My taste buds feel pampered when those two come together nicely. Oikos has 15 flavor varieties so it's easy to mix it up on the fly without much effort.

📖 Recipe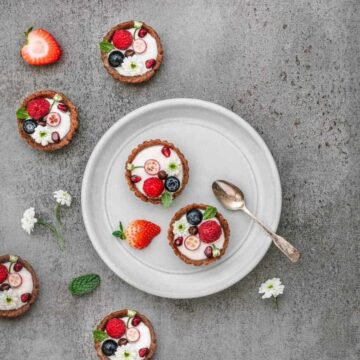 No-Baked Yogurt Tart
Ingredients
Tart:
2.5

cups

almond flour

¼

teaspoon

salt

15

Medjool dates

1

tablespoon

coconut oil

1

tablespoon

water
Fillings/Toppings:
Oikos® Whole Milk Greek Yogurt

Mixed Berries

Mint
Tool:
Nonstick 12-Cup Mini Tart Pan
Instructions
Place almond flour, salt, medjool dates, coconut oil, and water into food processor and blend until well combined.

Shape about 1 tablespoon of dough into a ball and press into a cup shape in 12 oiled muffin cups, pushing dough up to the sides. Repeat this process.

Cover the Nonstick 12-Cup Mini Tart Pan with plastic wrap and chill in the freezer for at least 10 minutes.

Fill each tart with Oikos® Whole Milk Greek Yogurt and garnish with mixed berries and mint. Serve and enjoy!