Disclaimer : You must be 21 to consume alcoholic beverages. When doing so, please drink responsibly. No drinking and driving, and no drinking and texting!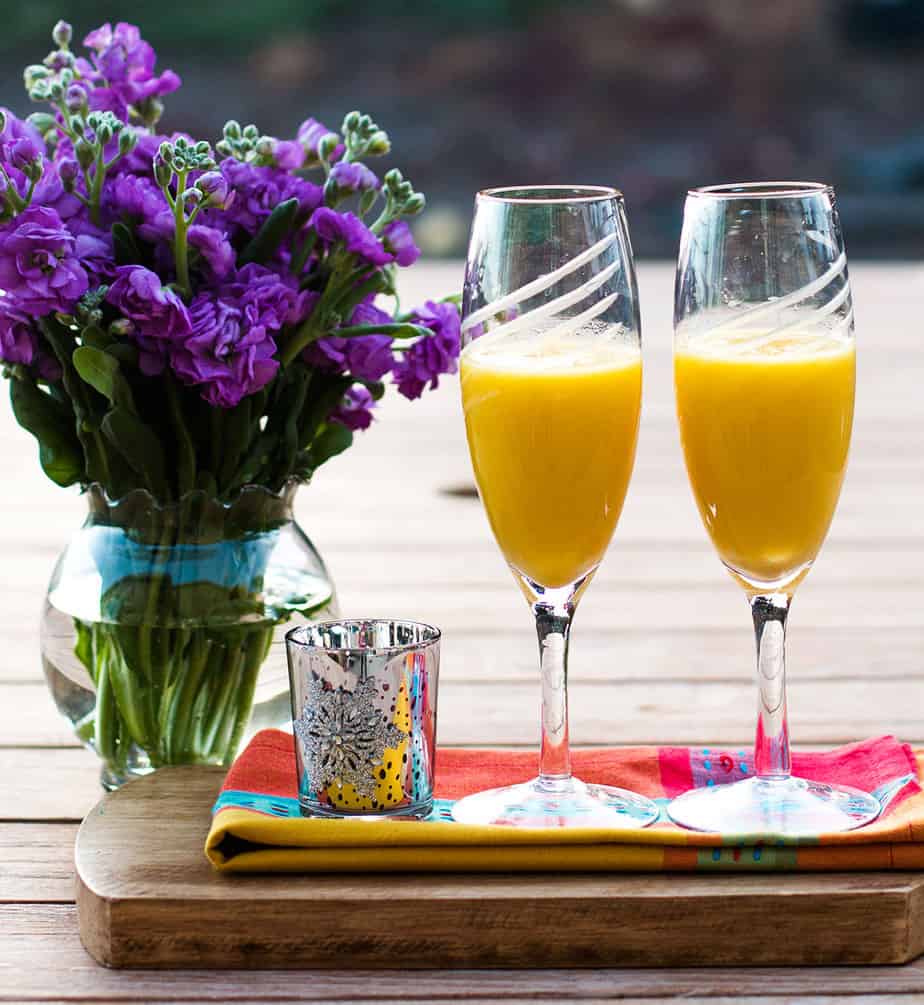 Alcohol and Non-Alcoholic Party Drinks
Oftentimes when entertaining we have a mixed crowd of drinkers and non-drinkers and are always on the search for drinks that can work well for both. I always like to make each component of my party stand out and be a little bit memorable, from the décor to the desserts and even the drinks. Drinks are an easy way to pep things up, and give a party some color (both literally and figuratively). I am constantly on the lookout for crossover drinks that works as a non-alcoholic drink or mixes well as a cocktail, as it's fun when everyone can be enjoying the same fun flavors. I am therefore constantly trying out new recipes for these crossover drinks and creating my own concoctions and think I created a real winner with my refreshing Mango Orange Lemon Sparkling Drink. It is simple to make with just a few quick ingredients as a non-alcoholic beverage, and just an additional splash of vodka as a cocktail. This recipe is perfect for breakfast, brunch, holiday parties or girls night! As you can see from the pics it has a nice look to it too for those of you also hosting.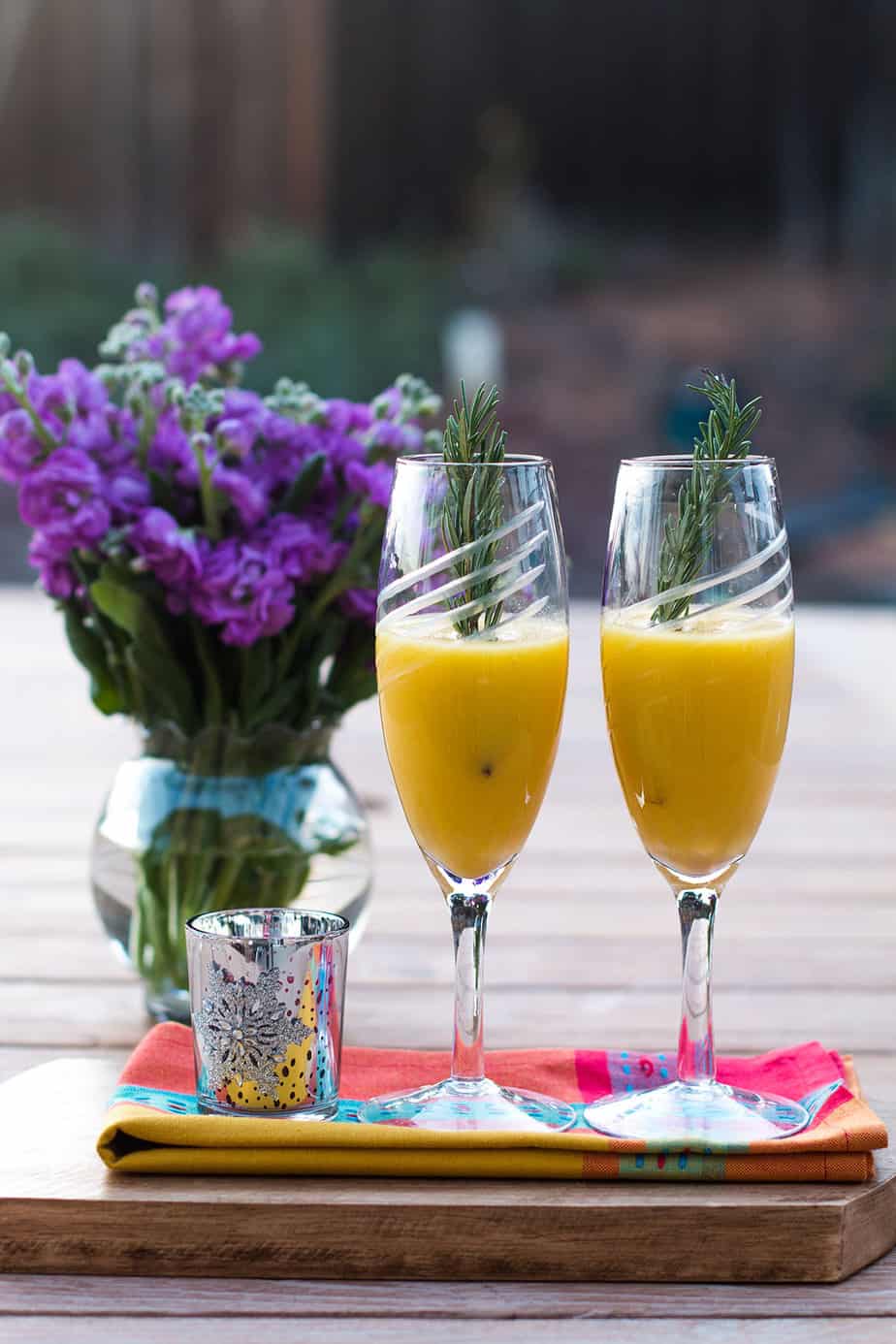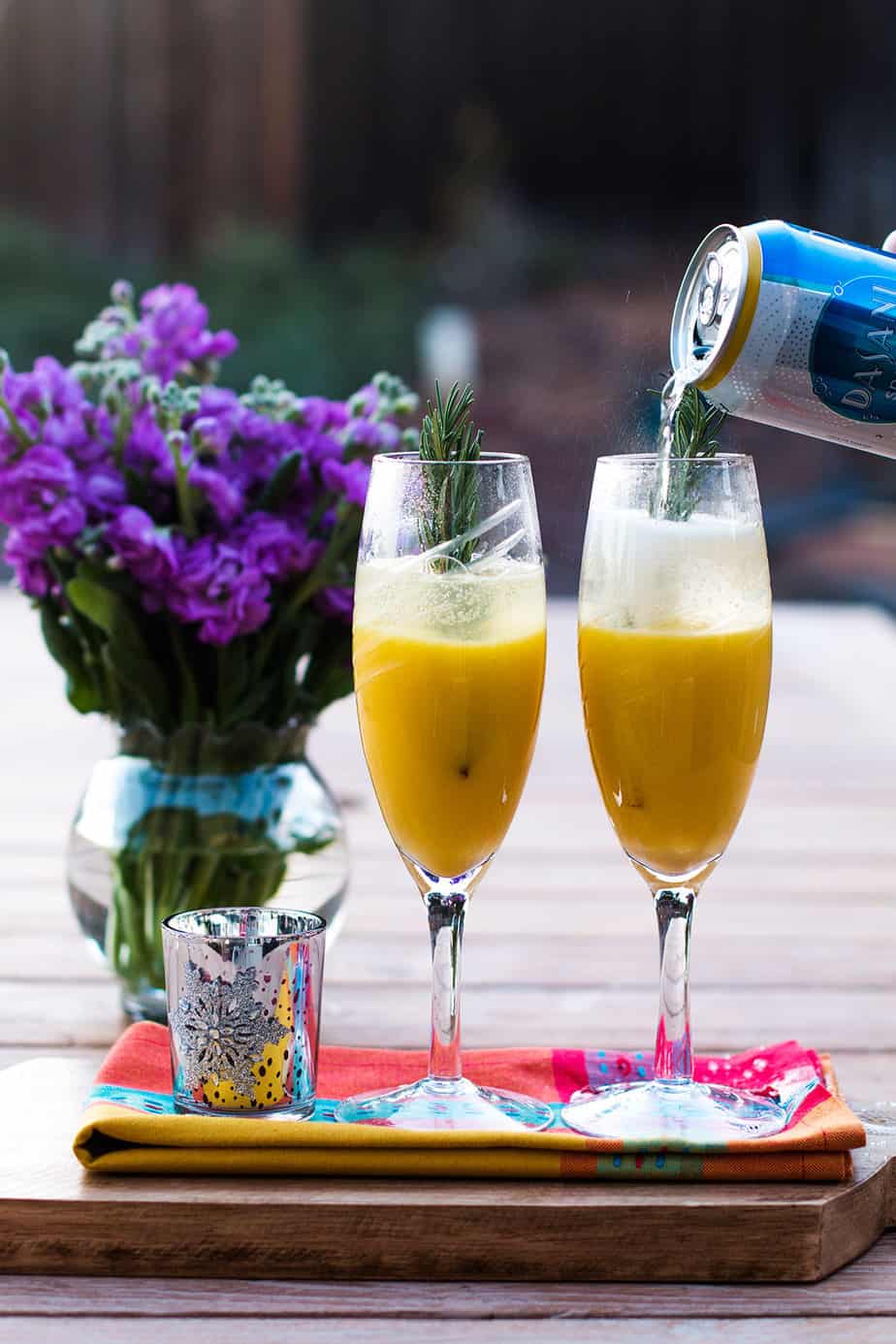 DASANI Sparkling Water - the Perfect Mixer
I love how this drink is especially brisk and tasty because of the fresh ingredients and the DASANI Sparkling Water. DASANI has been popular in my house as a go-to for bottled water for a few years now. Just recently we discovered the DASANI Sparkling Water and really like the taste and options for flavors. It comes in cans of Lime, Berry, Black Cherry, and Lemon which I used in this recipe. I have personally used the two citrus flavors the most for mixed drinks, probably because of my husband's taste in cocktails (one of his all-time favorite drinks is a vodka gimlet). I have a soft-spot for the Black Cherry taste, but all of the flavors taste refreshing on their own and also mix well for a drink. One thing that tastes and looks great is to mix DASANI Sparkling water with fresh fruit in a pitcher. That sparkling water gives it a boost in taste and a little kick that I love (without it the taste of the drink isn't bad, but it just feels like something is missing!).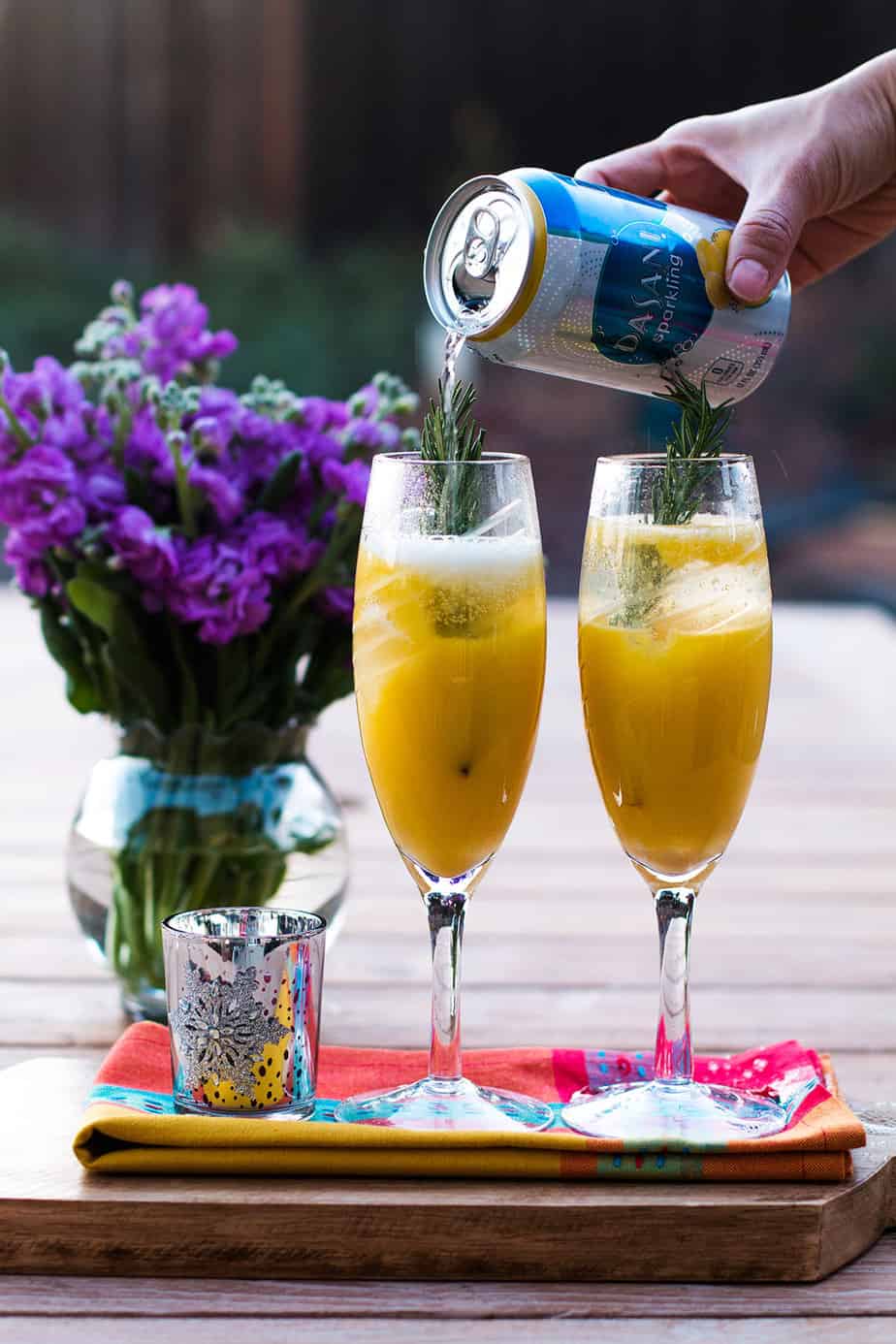 For those of you like me who don't want to compromise your diet for a good drink, DASANI Sparkling water has zero calories, and zero artificial colors. It is also caffeine-free and unsweetened. So much taste and none of the bad stuff. By adding your own fresh fruit you are making it all the more healthy, so this is a healthy holiday drink option compared to most other drinks you'll find out there. Pick up some DASANI Sparkling Water (easy to find at Walmart) and recreate this easy recipe or have fun concocting your own.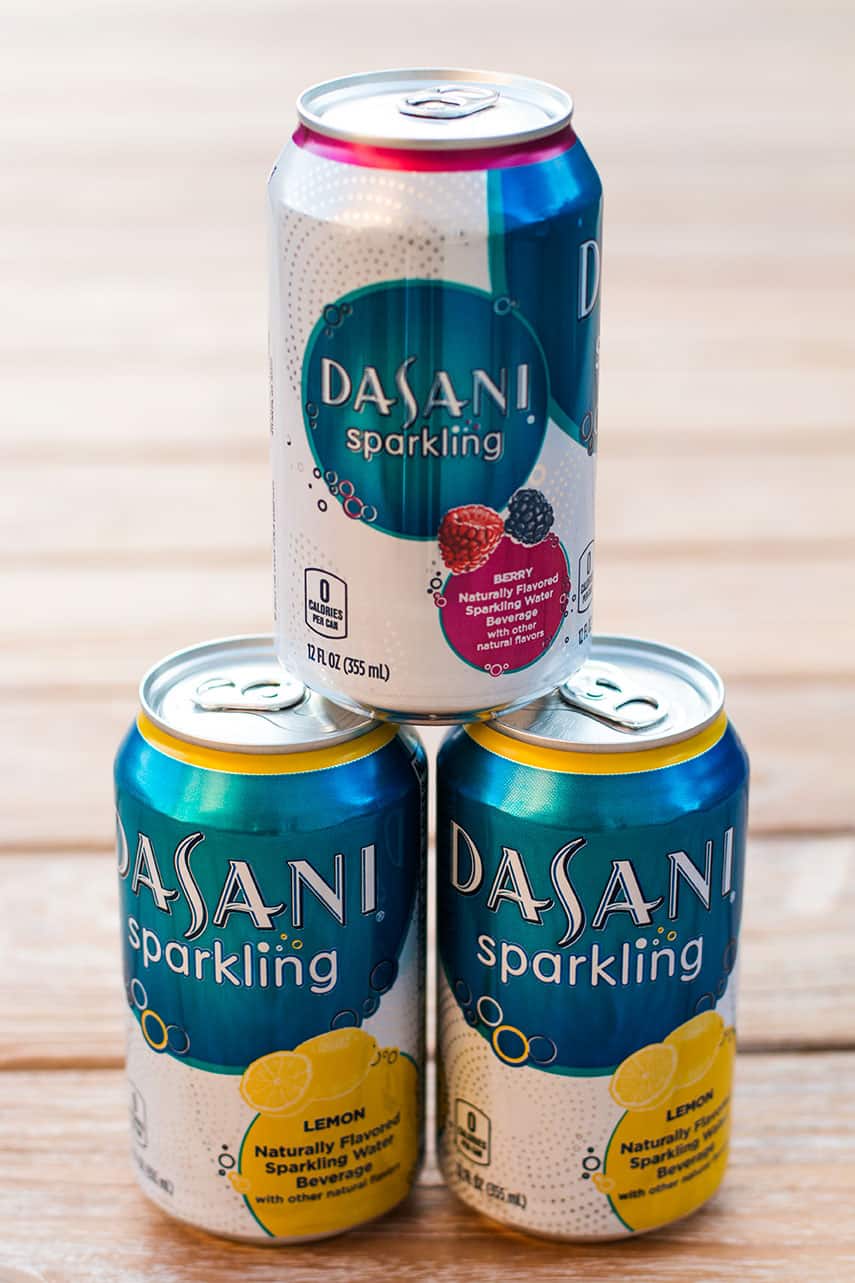 Check out awesome recipes from this Pinterest Board
📖 Recipe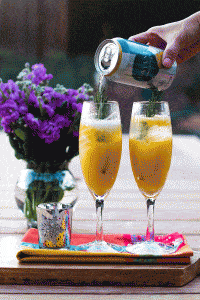 Sparkling Mango Orange Cocktail
Ingredients
1

oz

Fresh Orange Juice

4

oz

Dasani Sparkling Water

,

Lemon

1

oz

Fresh Mango Juice

oz

For alcoholic drink

,

simply add : 2 ¼ Vodka
Instructions
Add three ice cubes to any large glass

Add fresh orange juice, mango juice, Dasani Sparkling Water and/or without vodka

Stir and serve immediately