A sponsored post written by me on behalf of It's American Press . All opinions are entirely my own. Learn how to make an iced coffee mocha recipe at home. Brewed coffee served with homemade chocolate syrup, ice, and whipped cream.
Make your own iced mocha coffee at home, save money and save time because you don't need to go to the coffee shop to enjoy the deliciousness of this refreshing iced coffee mocha.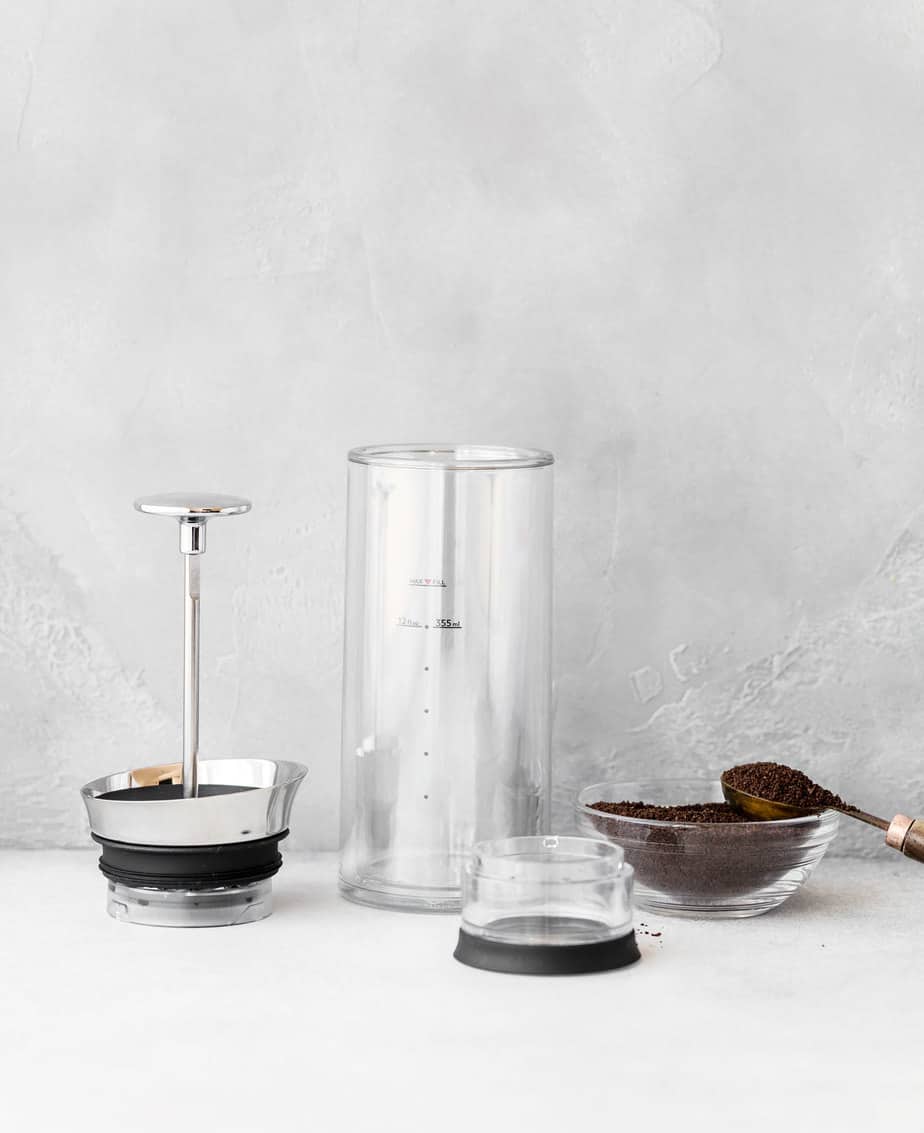 I brewed using the American Press manual coffee maker, the new revolution in the coffee making. This is my newest, favorite kitchen tool and as an avid coffee drinker, I have been using American Press every day to make my hot brewed coffee in the morning. I then use the rest as an iced coffee mocha on-the-go, perfect to bring with me on my errands and daily run to the grocery store.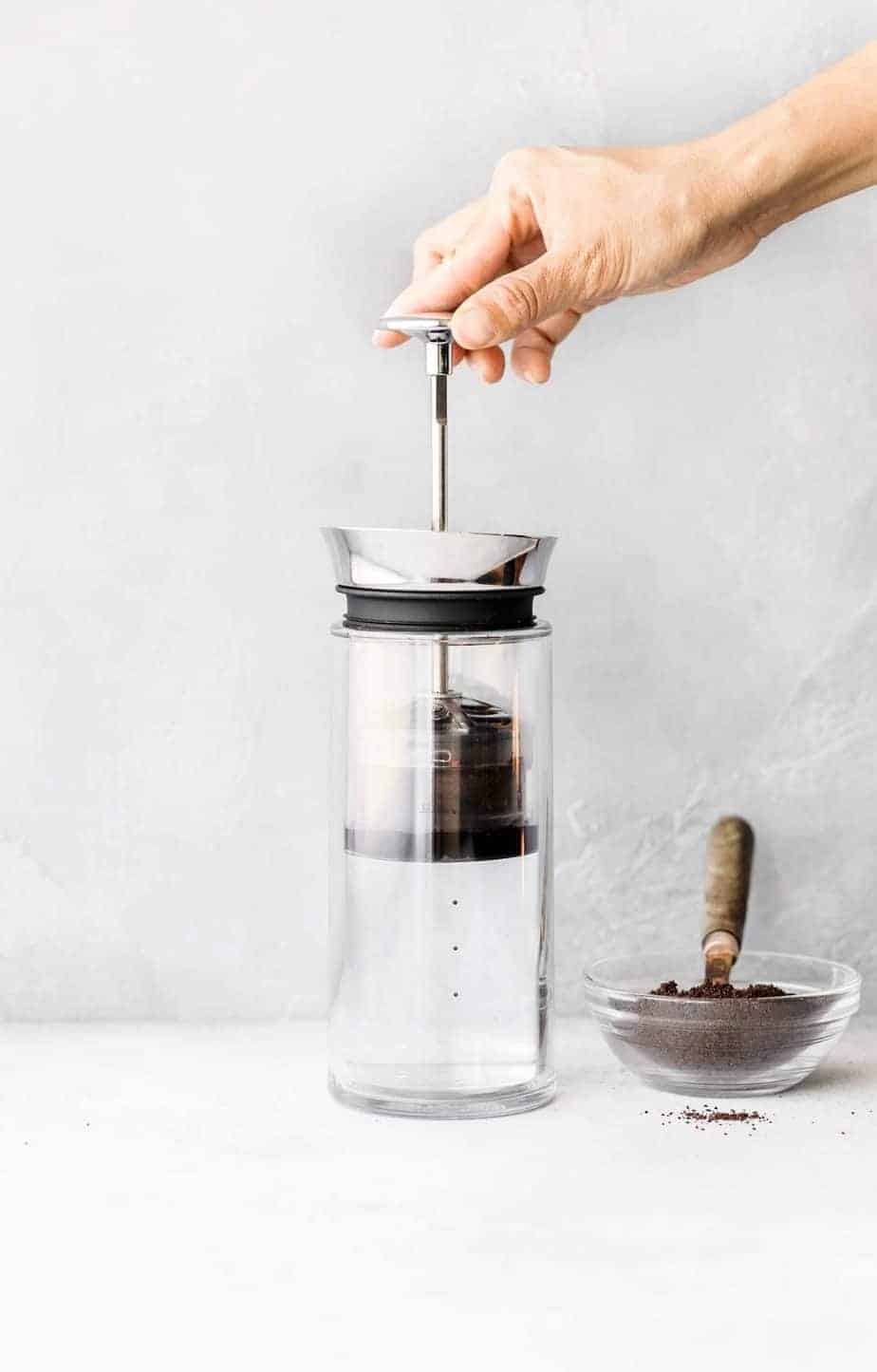 To make the perfect iced coffee mocha:
I added 4 tablespoons of medium coarse coffee in 12 oz of water. I then brewed using the American Press for about 3-4 minutes. Afterward, I poured it into a heat resistant glass, let it cool down, then added 2 tablespoons of homemade chocolate syrup, ice cubes and whipped cream to finish.
It's American Press is a standout kitchen product for a number of reasons. First, the filtration and pressurization system are superior in design which leads to a tastier cup without the mud of a French Press, or the sediment of other steel filtered coffee presses. Second, it's flexible to create a perfect cup whether you're like me and in a hurry, or like my husband who wants to take time to make the perfect cup every time that only a manual coffee maker can do. Third, the American Press has reusable pods which help for a variety of coffees and reduce waste and cleanup. Lastly, is the work put into its design and engineering, which makes it aesthetically pleasing and far less likely to break.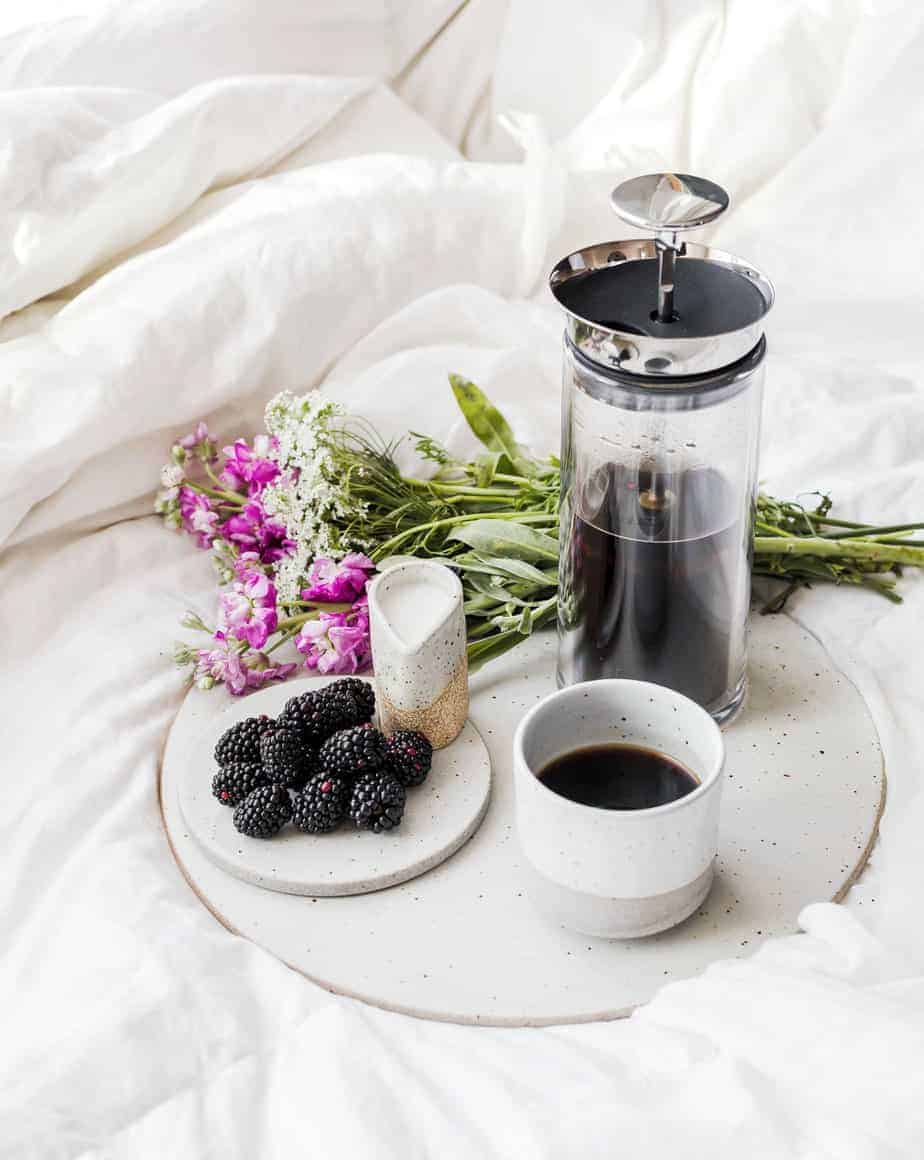 One final note about the American Press coffee maker is that it would also work great for teas.  This is exciting news for tea connoisseurs, as the same benefits of an even taste and perfect cup every time will surely help those who drink up everything from green tea to chamomile.You can purchase the product at Amazon.com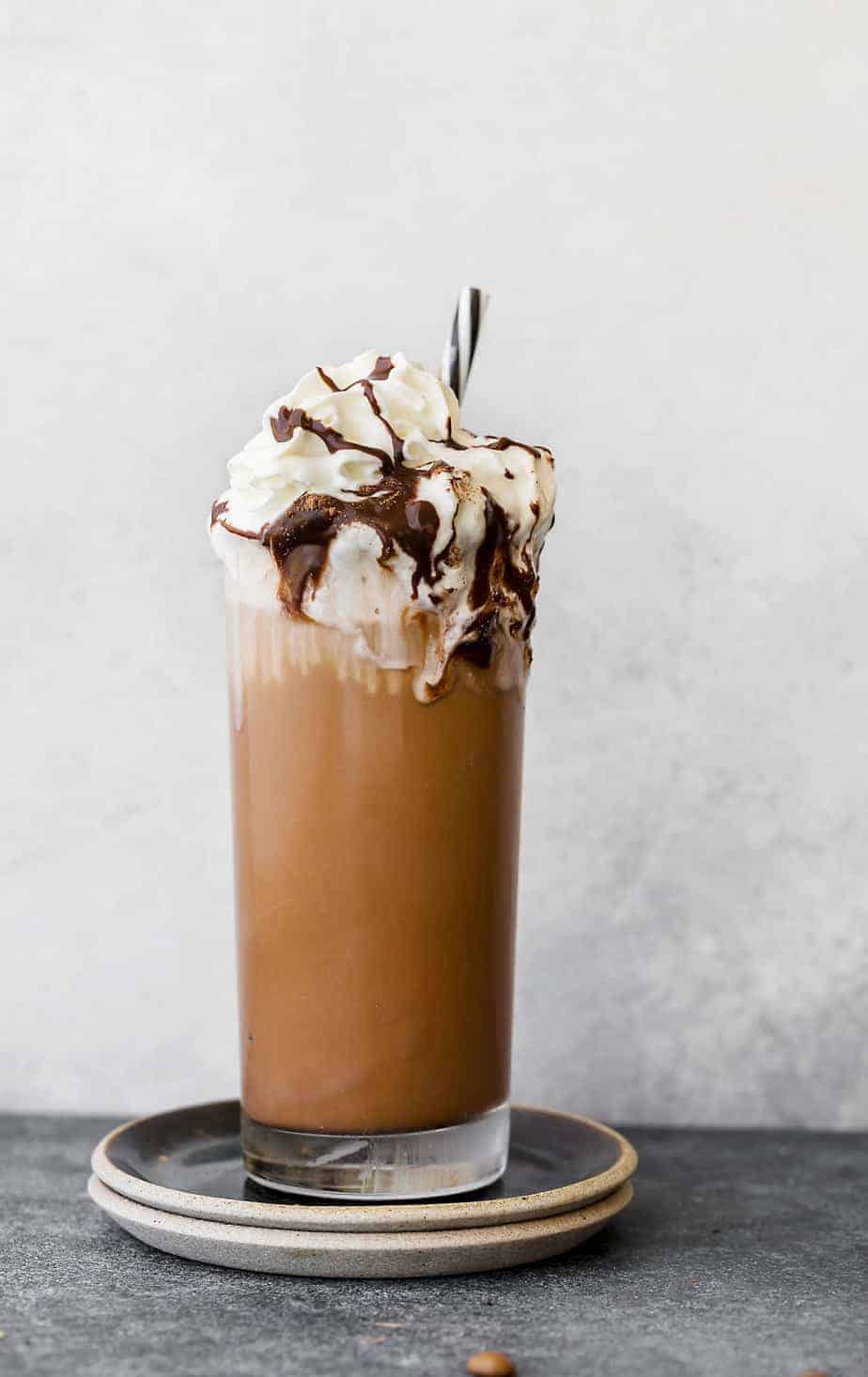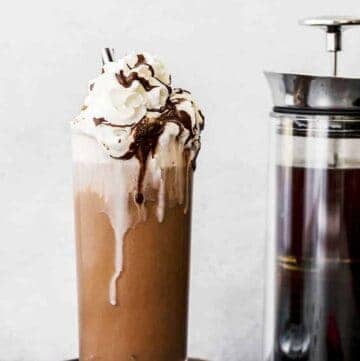 Ingredients
(Step 1) For Chocolate Syrup:
1/4

cup

chocolate powder

1/2

cup

milk

1

cup

white sugar

1/8

teaspoon

vanilla extract

a pinch of salt to taste
(Step 2) For Brew Coffee:
4

tablespoons

medium coarse coffee

(medium - dark, preferably strong coffee)

12

oz

hot water
(Step 3) For Iced Coffee:
12

oz

chilled coffee - from Step 2

2

cups

of milk

1/4

cup

chocolate syrup

optional

sugar
Instructions
To Make Chocolate Syrup:
In a large saucepan over medium-low heat, add cocoa powder and milk, whisk until dissolved.

Add the sugar and stir until dissolved.

Once the sugar is dissolved completely, bring to a boil for about 3 minutes.  Watch carefully and do not burn.

Remove from the heat, add vanilla extract and salt to taste.
To Brew Coffee:
Add hot water and coffee into American Press Coffee Maker.

Press and pre-infuse for at least 2 minutes.
To Make Iced Coffee Mocha:
Put all the iced mocha coffee ingredients in a blender. Blend until smooth.

Add sugar if needed. Use less or more chocolate syrup according to your liking.

Serve with ice cubes and whipped cream. ENJOY!