"Stay and Play in San Jose" + Win a 2 night stay at any Country Inns and Suites in USA and Canada
Calling San Jose a travel destination probably wasn't too common twenty-five years back, and back then you wouldn't hear of people vacationing in San Jose nearly as often as you do today. Well as they say "times are a changin", and the transformation in San Jose and the surrounding areas has made the city an absolutely exciting place to stay. San Jose has always been on the map for my family as we love its great architecture and charm, and the fact that it's one of the premier places to stay while visiting San Francisco. Since it's also close to Santa Cruz, Half Moon Bay and other Northern California tourist destinations it always made sense for us to stay in San Jose. On our last trip up however we really embraced the growth that the city has gone through, and the many amazing things to do, eat and see that are sprouting up all around.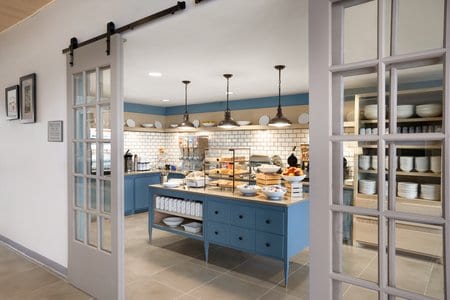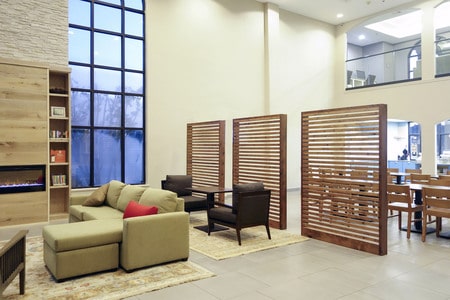 Here's a short Travel Guide on San Jose, including our favorites: Where to Stay, , Where to Eat and What to See: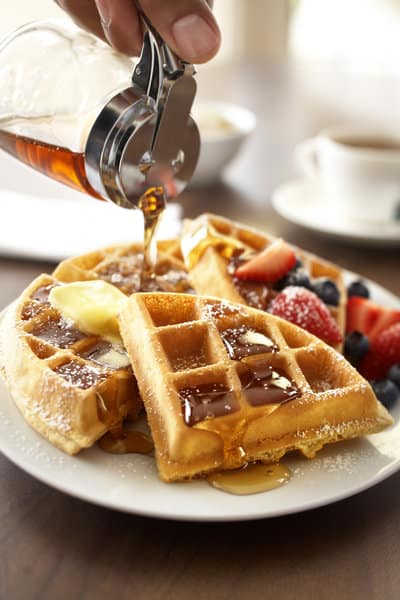 This hotel has it all: a pool, nice fitness center, free Internet, a 24-hour business center and a tasty complimentary, hot breakfast! It was conveniently located 4 minutes from the airport and a block from the Light Rail so we could easily hop up to San Francisco. The service there is great and they have shuttles to make your stay easy, whether you're in San Jose on business for a big tech meeting or pleasure to see the sights or root on (or in our case against) the San Jose Sharks. The rooms have a nice color palette that are refreshing and make the room pop. I liked how our room was broken out into different areas with a good sized workspace and even a couch to lounge on. What's unique? They have a read it and return library!
Where to Eat in San Jose: Gochi Japanese Fusion Tapas
This was no easy choice for us… the diversity of people in San Jose and highest standards of restaurants in the area brings about more great restaurants than we could cover in a month. If we had to pick one restaurant though it would have to be Gochi. The most popular item on the menu may be their pork clay pot, it's even better than those I tried in Asia. Traditional items like tempura are showcased and presented beautifully, and unique items like Hokkai Fusion Pizza or Gyutan Kakuni (Braised Beef Tongue) will give your taste buds a wonderful adventure. What's unique? Find me an item on the menu that isn't unique! It's Japanese gastronomy at its finest.
What to do in San Jose: San Jose Municipal Rose Garden
This place has been give the award of America's best rose garden and will not disappoint! There are the most beautiful roses I've ever seen packed into this beautiful space (make sure to have your camera charged)! I love how this is one of those destinations that you can almost stumble upon and visit on the same day as another big attraction (like a trip out to one of the many national parks in the area, the coast or up to the Stanford University campus). We went in without expectations but our entire family (of 3 generations) had an amazing time that day walking the grounds and taking in the sights and smells. It's a hidden gem that to me exemplifies the pride that San Jose residents take in their city. What's unique? The collection of roses is unmatched, you'll surely see colors and shapes that you've never seen anywhere else. The surrounding area also has a lot of character, we enjoyed walking around and looking at the nearby homes.
You'd probably have to be off the grid to not know about Silicon Valley, and the thousands of tech companies that are based in the San Jose area. From Apple to Google, Facebook to Yahoo, just about every big tech company you can imagine is based in or near the San Jose area. This has obviously brought phenomenal growth to the area. I'm happy to see that San Jose and the surrounding cities put so much thought into expanding those cities tastefully. From restaurants to parks there is so much character in the area, and natural beauty of rolling hills all around and gorgeous ocean views a quick drive away make it very special. Come discover for yourself why San Jose is now a destination city for all types of travelers.
Win a two-night stay good for any Country Inns and Suites hotel in the US and Canada.
How to enter :
(1) Visit San Jose Country Inn & Suites website
(2) You must leave a comment with your answer. Tell us one of your favorite amenities from the San Jose Country Inn & Suites website
(3) Tweet the message below (please copy and paste)
I just entered a giveaway {Prize: 2 night stay at any #CountryInns in US/Canada}==>https://ooh.li/373db8b @thedealmatch @countryinns #ad
(4) Don't forget to follow me on Facebook and Twitter
Our sponsor will randomly pick a winner from the comment box below. Ends August 1st, 2016
Country Inns & Suites By Carlson is a part of Carlson Rezidor Hotel Group, which also includes Quorvus Collection, Radisson Blu®, Radisson®, Radisson RED, Park Plaza® and Park Inn® by Radisson. For reservations and more information visit, www.countryinns.com