This is a sponsored conversation written by me on behalf of The J.M. Smucker Company. The opinions and text are all mine.
I remember the first time I had Dunkin' Donuts® coffee; I was on a summer business trip to Boston, and of course with the time difference, I worked into the night, not realizing how late it was, or how jet-lagged I'd be the next day. I woke up in the morning, stepped out into the street, took a deep breath of hot and heavy air, and walked right back inside to talk to the concierge in the air conditioned hotel. It was so humid in Boston that summer! I told him I needed a cool pick me up on my way to a meeting, and the concierge pointed me to the Dunkin' Donuts around the corner. I gave him a, "I hope you're right about this!" look, but he just smiled. I thought, "Oh well, donut shop coffee must be all they have around here." I had no idea what I was in for, or how great that Dunkin' Donuts iced coffee would be! I stopped in my tracks with my first taste.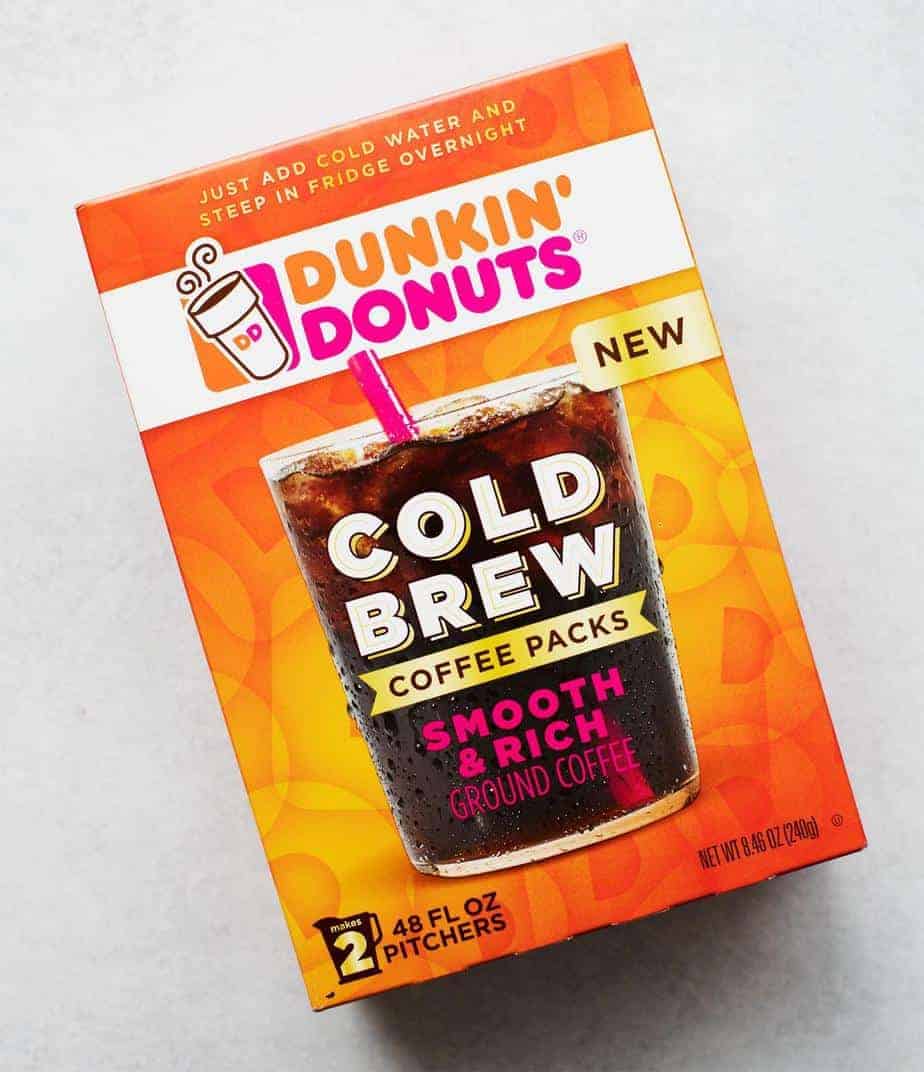 That perfect Dunkin' Donuts brew got my brain fired up for that meeting, surprising me with every sip, and I've never forgotten it. I used to look forward to drinking a Dunkin' Donuts coffee on every trip out East; it was a great way to wake up to those early east coast mornings. When I saw Dunkin' Donuts had come to San Diego, I was so excited! I'll say I wasn't very surprised to see them here; it was just a matter of time with a coffee like theirs – Dunkin' Donuts has thousands of stores world-wide. Their fans are loyal too; they've earned the number one ranking for customer loyalty for 11 years running!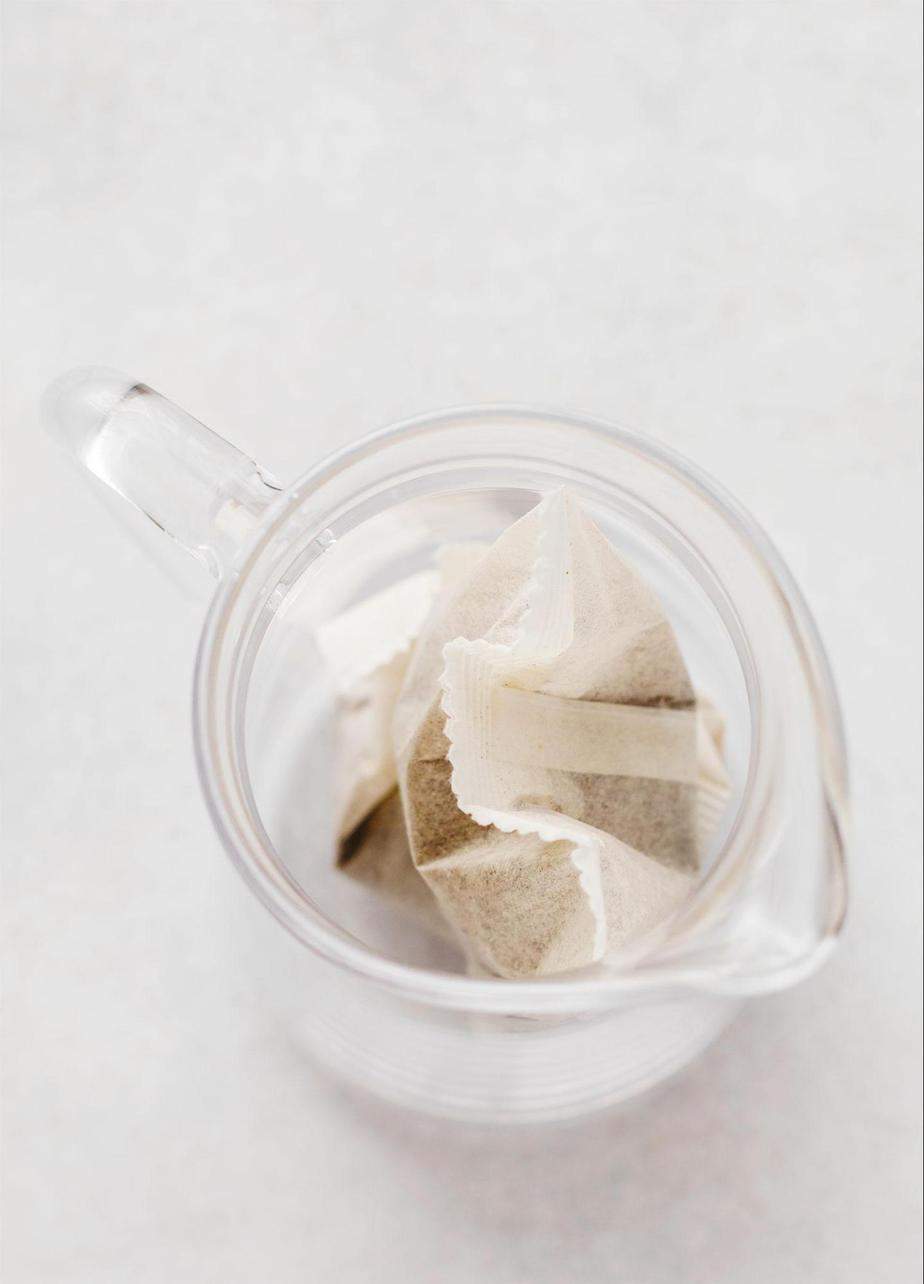 Last year they began selling a cold brew - if you aren't already among the initiated, Dunkin' Donuts has a fantastic crafted cold brew that you must try; it's rich, fresh, smooth, and when you breathe in that 100% Arabica bean smell you will be hooked! It's a dark and full bodied coffee, but so smooth and blended, not bitter at all, almost like a dark chocolate except much more refreshing! From our hot, summer San Diego days to cooler fall days, a Dunkin' Donuts cold brew is perfect, and since I can find them in the neighborhood, it's a treat I look forward to as often as I can. But we're all scheduled out a month ahead around here – there are days I will have a lot going on and a few littles in tow, and even though I'll be craving a Dunkin' Donuts Cold Brew, I know I won't always have time to stop into the nearest Dunkin' Donuts shop. With the new Dunkin' Donuts Original Cold Brew Packs, I can make sure my coffee is ready when I am! I make up a batch a day or two before and forget it until it's time to drink it.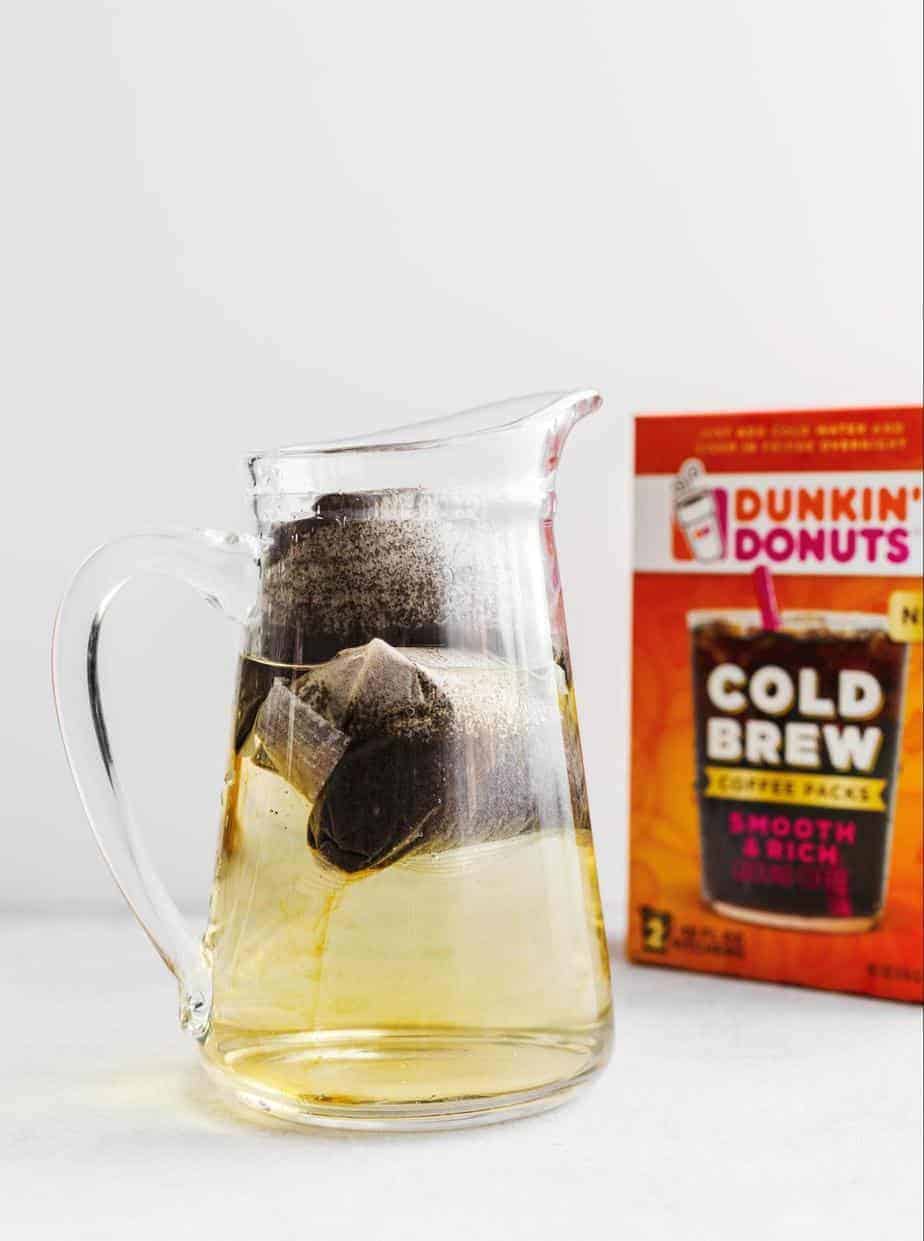 With the NEW Dunkin' Donuts Original Cold Brew Packs, it's SO easy to get that rich, deep flavor at home – there's no mess, no need for cheesecloth or getting grounds everywhere, and you can decide how strong you want it to be. They take the guess work out of it, and you're still in your pajamas at home – so win win! You just pop it in the fridge overnight, customize it with whatever dairy or sweetener you want, and then the day is up to you. Just pack up your coffee and take it along! I take it iced in a chilled tumbler so I can sip it as long as I want and there's no waste. I've taken my cold brew to drop the kids off at school, to wander the farmer's market, for a walk along the beach, and to work at home on my laptop, and it's a lovely and consistent flavor that goes with any kind of day. Last weekend I packed up the new Dunkin' Donuts cold brew into a couple of thermoses for me and my husband, and off we went antiquing. It kept both our energy levels high as we looked for, but never agreed on, the perfect book cases. That's fine – we had a great time with our home brewed Dunkin' Donuts Cold Brew keeping us happy, and it's a great excuse to go again!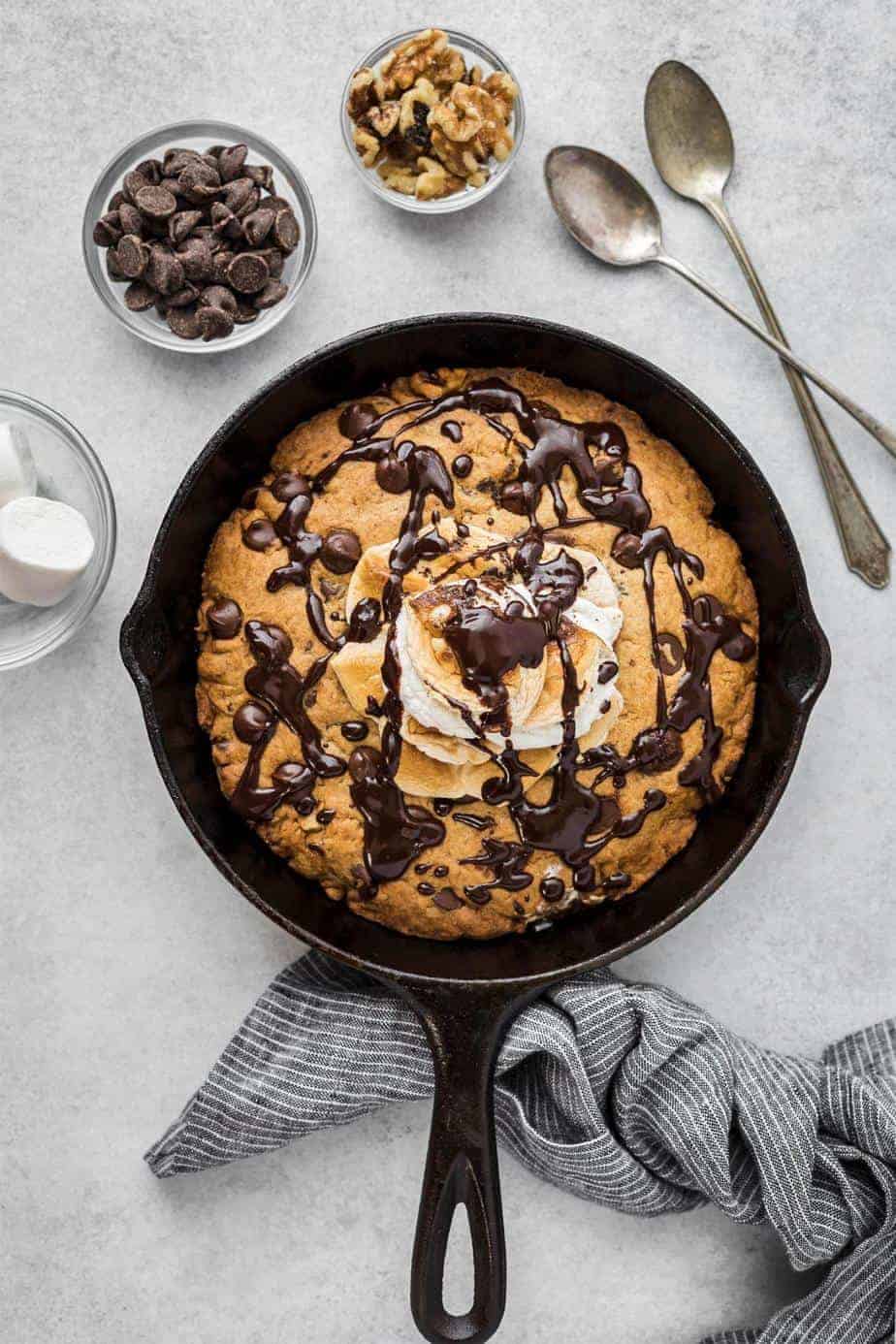 Learn more about Dunkin' Donuts Original Cold Brew here, and find mPerks savings (from 11/5-12/2). You can purchase the product at Meijer in the coffee aisle.
Delicious Dunkin' Donuts Original Cold Brew from Meijer can be served with this skillet chocolate chip cookie, a great pairing that I could enjoy in the afternoon or after dinner. My dad used to make this recipe every day. It's a very simple Iced Coffee recipe using milk and condensed milk.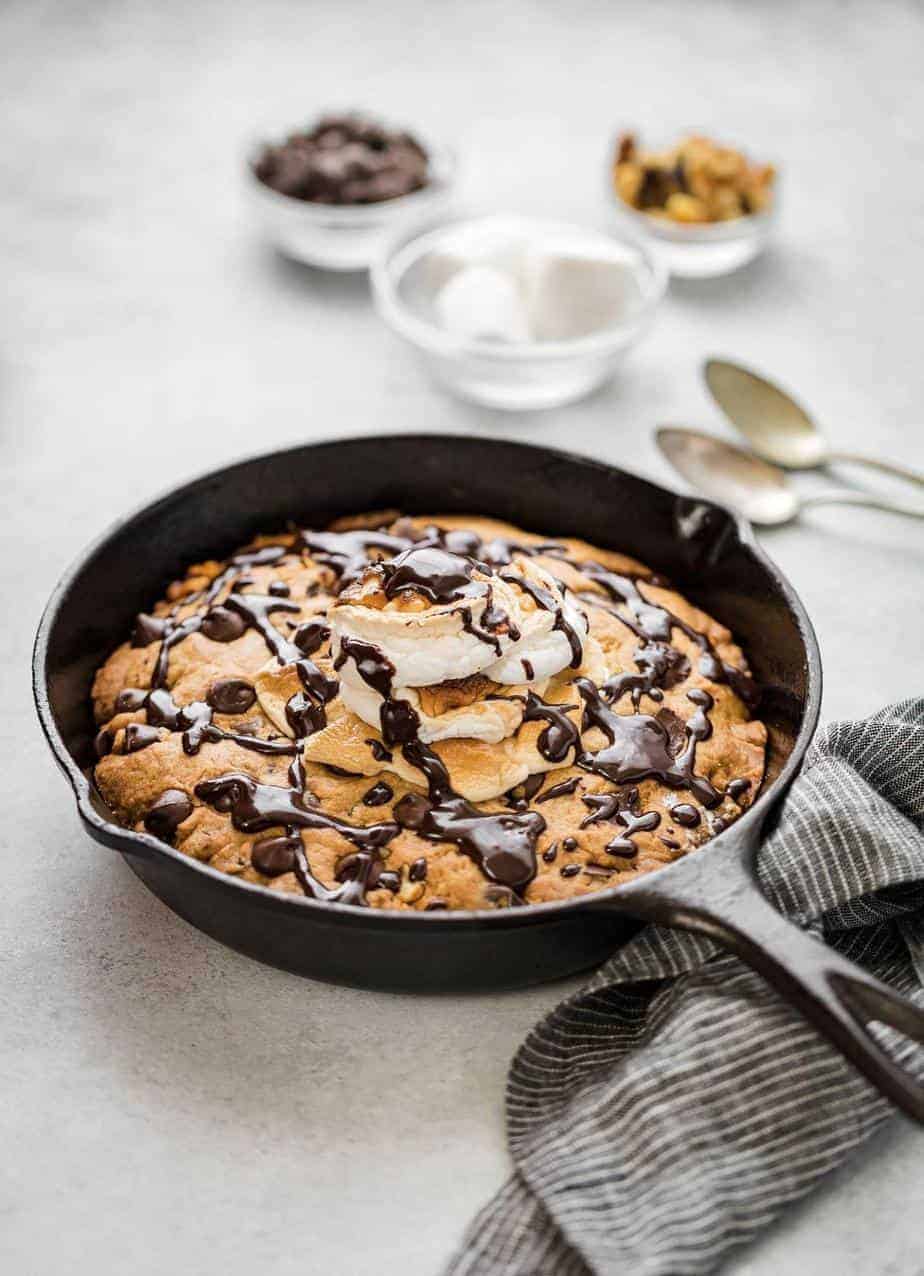 As a final note, I had my daughter help out with preparing this meal. She was so excited, "S'mores cookie!" was what she kept saying with a big smile on her face. We can't break away and go camping nearly as much as I'd like to, but at least I can now bring home one of the kids' favorite parts about camping. It's always fun to bring the kids into the process of cooking. They learn math, completion of tasks with multiple steps, gain pride in creating something delicious, and in this case also learn patience (my daughter pulled her chair up in-front of the oven and watched and waited as the cookie cooked!).
Click here to get Skillet Chocolate Chip Cookie
📖 Recipe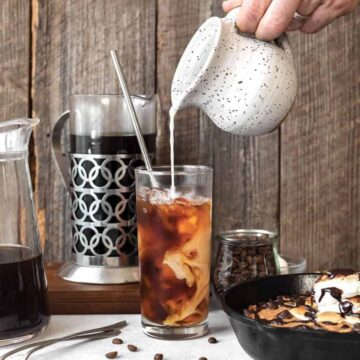 Classic Cold Brew Iced Coffee Recipe
Ingredients
2

Dunkin' Donuts Cold Brew Coffee Packs

7

Cups

of Cold

,

Filtered Water

48

Oz

pitcher

Milk

,

regular milk, skim milk or almond milk

Condensed Milk
Instructions
Remove the coffee packs from foil pouch

Drop the coffee packs into a pitcher filled with 4 cups of cold, filtered water and covered.

Steep coffee in refrigerator overnight for 8-12 hours.

Remove coffee packs from pitcher and discard.

Add 3 cups of cold water, filtered water.

To serve per serving: Add about ⅓ cup milk and 1-2 tablespoons condensed milk. Stir and enjoy!

© The J.M. Smucker Company © 2016. DD IP Holder LLC (as to Dunkin' Donuts and all other trademarks, logos and trade dress of DD IP Holder LLC) used under license. Keurig, Keurig Hot, K-Cup, and the K logo are trademarks of Keurig Green Mountain, Inc., used with permission."